What does your version of camping look like?
If you're anything like us, it probably involves a flimsy bivouac, an acoustic guitar, terrible renditions of Oasis' single 'Wonderwall' and burnt marshmallows that've been cooked carelessly over an open fire. In any case, it probably doesn't look as good as this week's Tuesday Without, starring the amazing Nikita Desai.
Shot in the stunning desert landscapes of Joshua Tree, and just a short drive from the madness of Coachella, Nikita shows us her own version of camping with splendid results. Dressed heat to toe by our friends at Brixton, it's one road trip that you won't ever forget.
Step into Nikita's world below: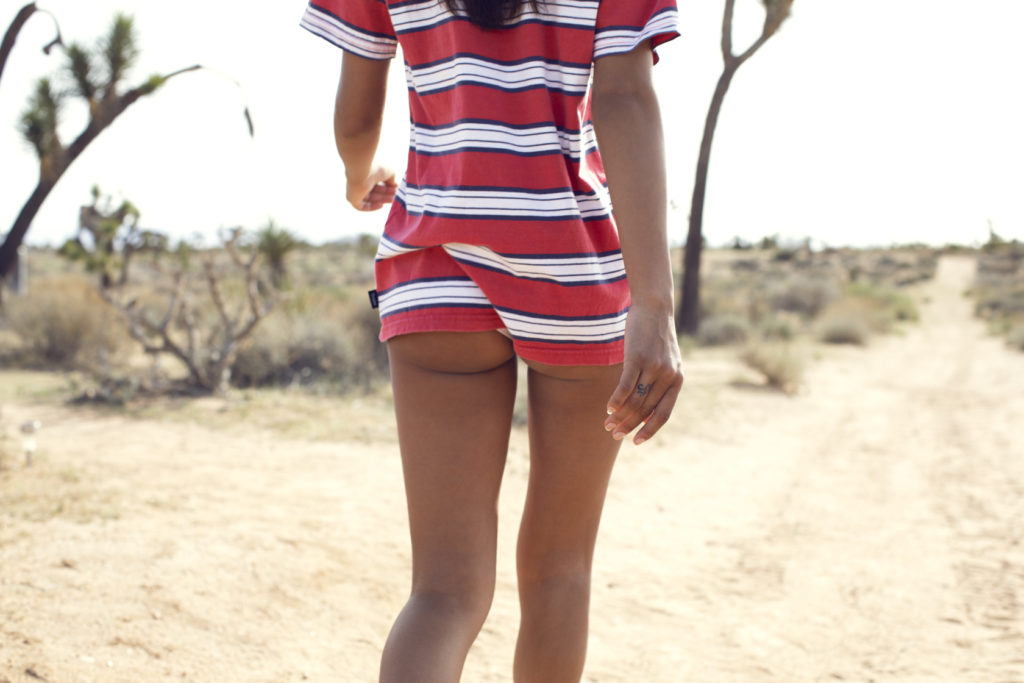 Talent – Nikita Desai | @itsnikitadesai
Photographer – Mitchell Tomlinson
Location – Joshua Tree, CA, USA
Label – Brixton