Dune Rats have earned themselves a reputation as the loosest units in the country, backed by their brand of balls-to-the-wall rock filled with punk-infused sing-a-longs and a reckless attitude that's both liberating and terrifying.
Dune Rats' latest video for 'Bullshit' is a masterclass in Australiana and being a deadset sickunt. The giant bong destroying a ping-pong table is a particularly tasteful stroke of genius, not to mention that the video makes Dune Rats look like the funnest bros ever to be around. With that being said, we really don't know what to expect when we turn up to the Beach Road Hotel on a rainy Thursday morning, where we're scheduled to meet the band and begin our day's adventures.
After a few minutes, we spot drummer BC walking out of the hotel in a daze, reading the local paper while wearing double denim. Huge. Soon enough, bassist Brett turns up with a wide smile, but singer Danny is still MIA. We head inside where there are a more than a few sore heads – Dune Rats played a DJ set here the night before – and a few members of Skegss sprawled on the couch. After all, what's more rock n' roll than a hangover and missing band members?
After a few calls and a couple of car trips, we find all three members and all is right with the world. The lads have a sense of humour and larrikin attitude that's truly infectious – they're a treat to be around and we're glad we got to shoot the shit with them for a few hours. Here's how it went down: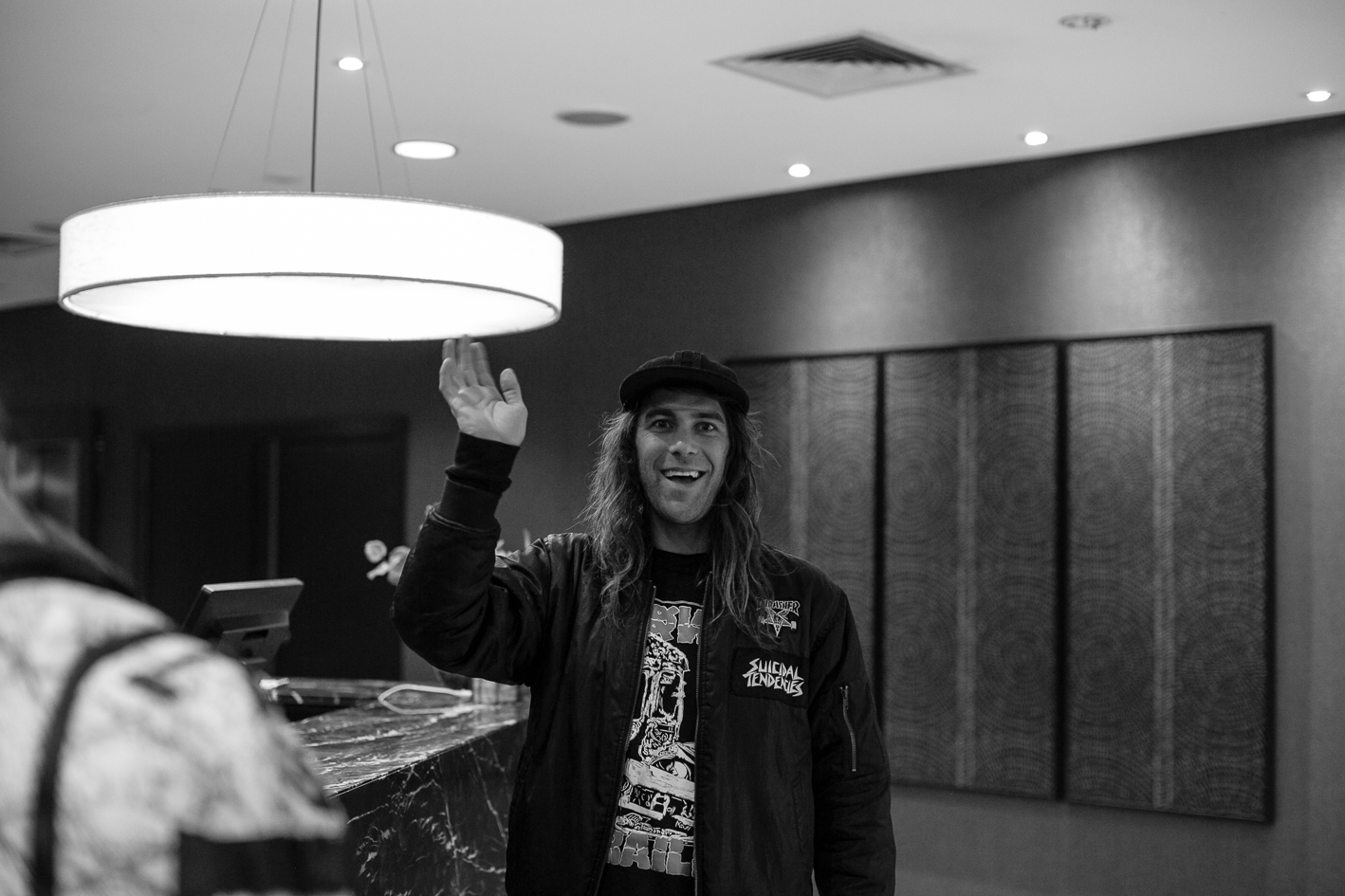 And after the party, it's the hotel lobby! Brett being cheery as we check-in to Dune Rats' accommodation. We also randomly see L D R U walking past – his latest video features a woman having a romantic relationship with a giant animate banana, so shouts to L D R U for that one.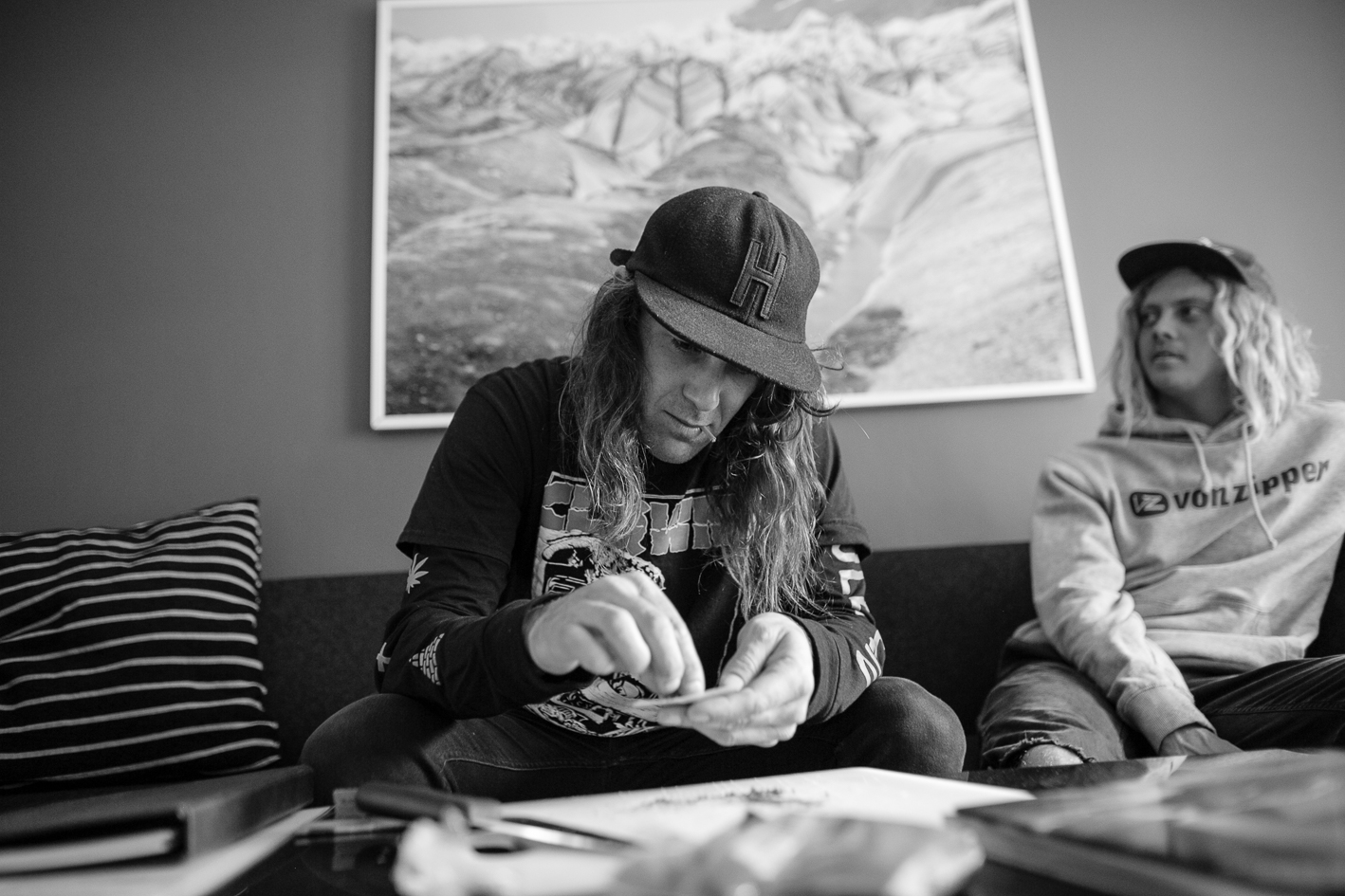 We finally get up to the hotel room and don't waste any time getting down to business. Here's a resourceful move: Brett rolling up the greenery with the help of a kitchen knife and chopping board. Maybe Masterchef would be more interesting if they used these kitchen utensils with such eloquence. #TeamMKR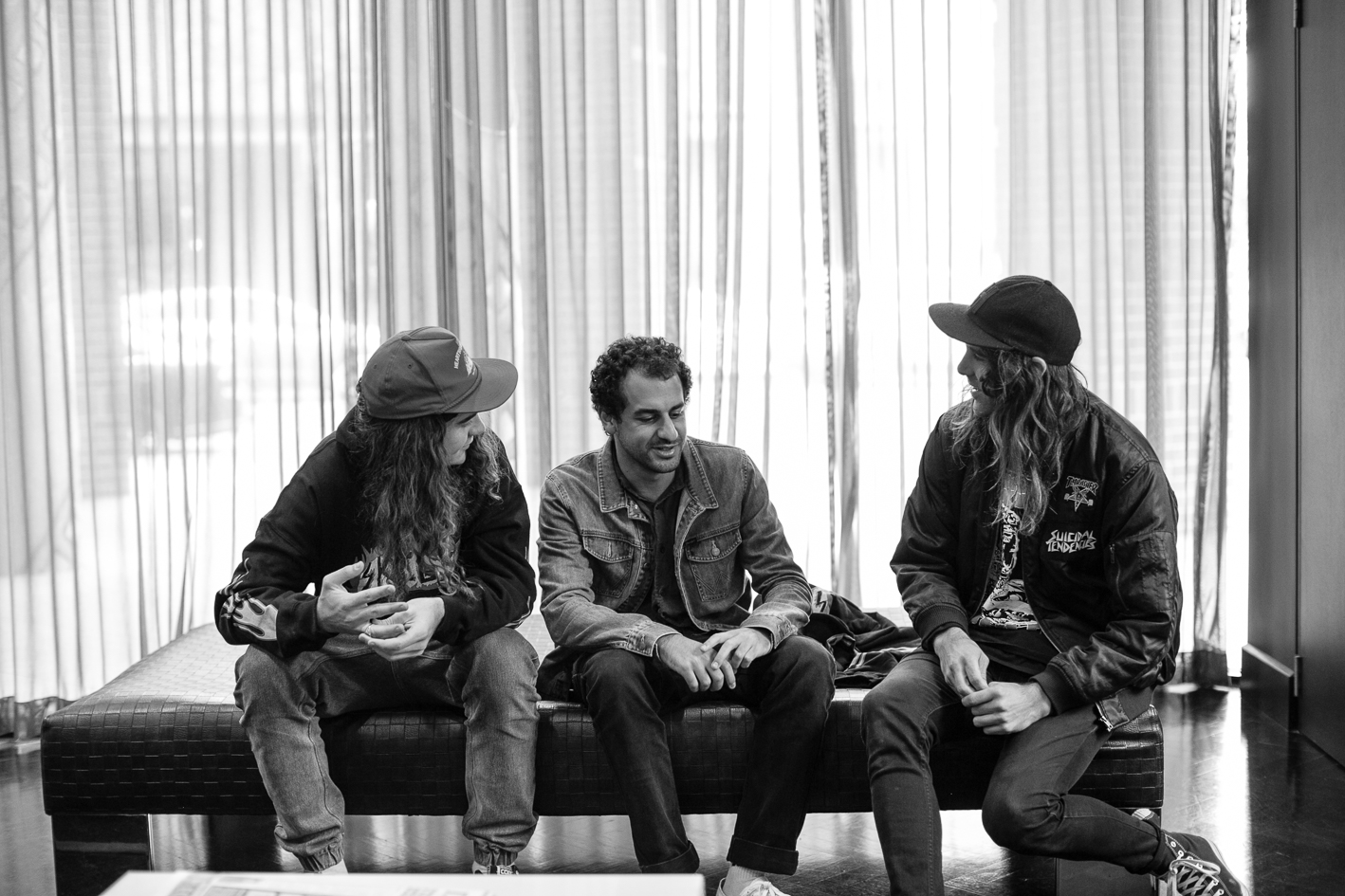 This may be the best photograph on the planet. An iconic moment: Dune Rats talking candidly with Egyptian tour management mogul, Aaron Girgis. Looking sharp in a denim jacket and button-up combination, Aaron brings a calming sense of serenity to the room, and also gives us all free Skegss merchandise. Cheers Aaron, you're a sickunt! #GirgisForPM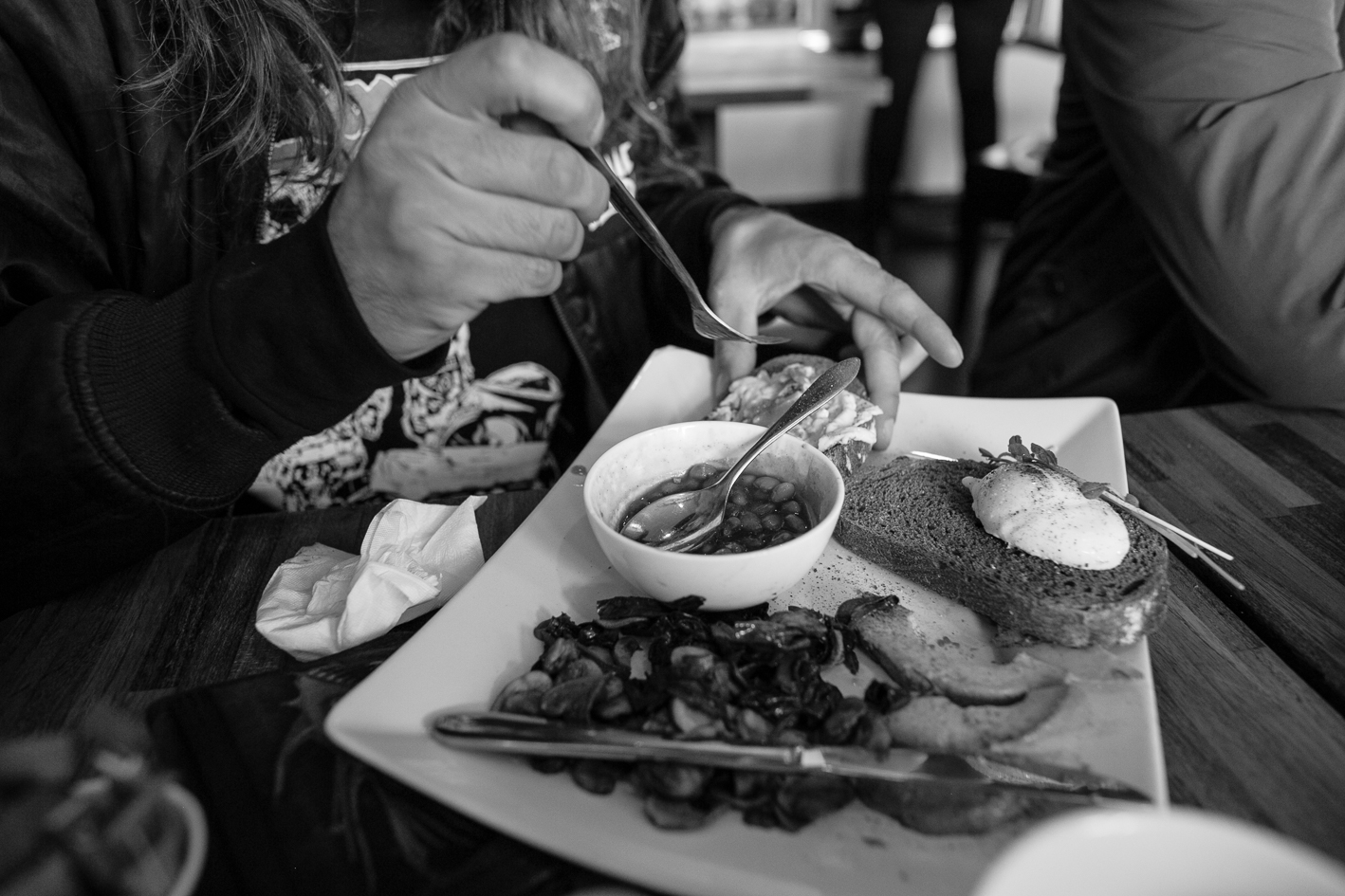 We head out to one of Surry Hills' many breakfast eateries and get some slow-burning energy for tonight's show. Compliments to the chef for his/her generous rations of baked beans and whoever was the first deadset legend to invent the delectable process of sauteing a mushroom.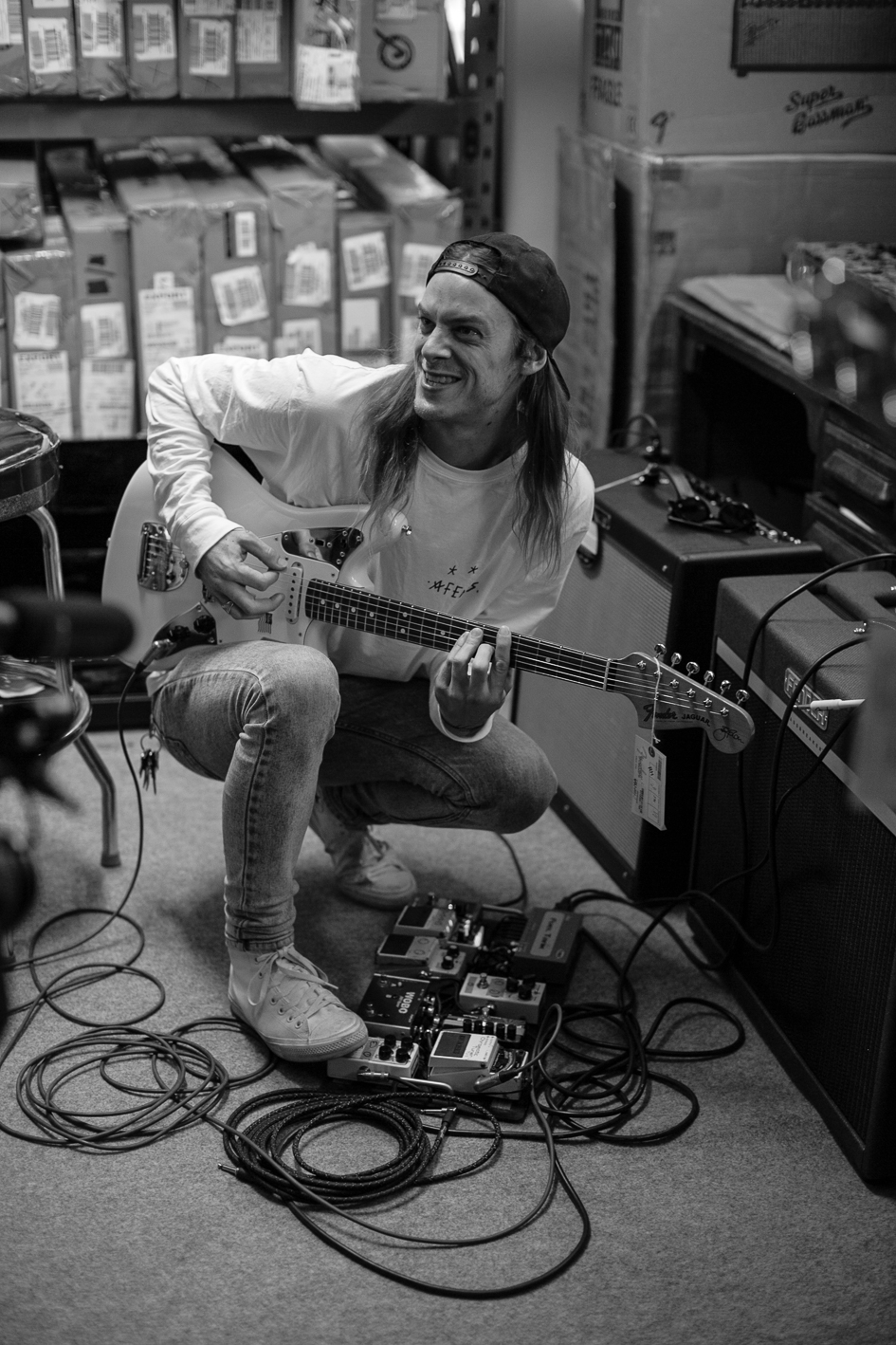 After the feed, we head down to Fender to test out some six-stringers. Rock rule #72: Any riff sounds 38 times harder and heavier if you pull a mean-ass face to go along with it.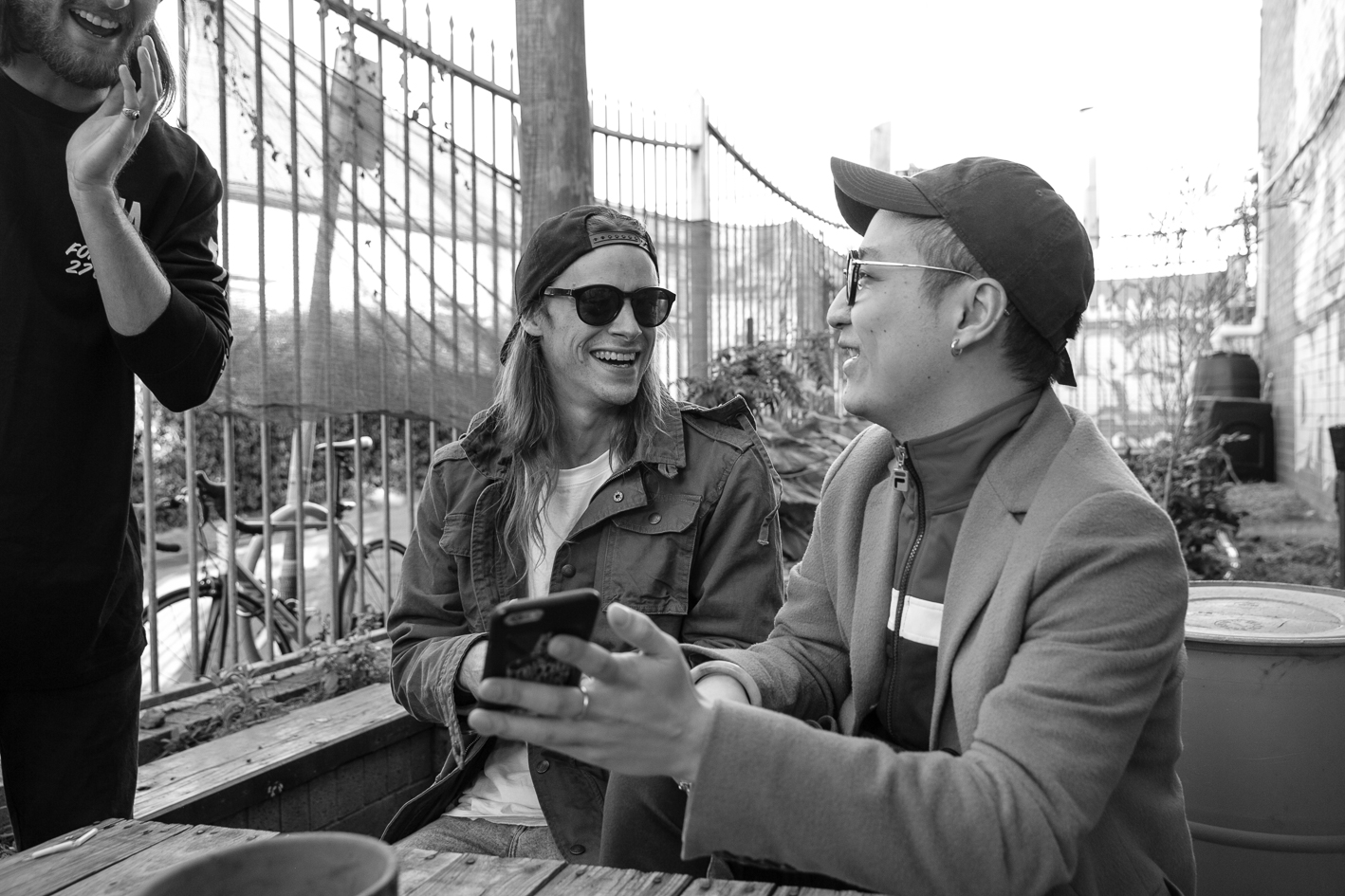 We decide to hit the brews early, and head to the Young Henry's intimate brewery in Newtown. Here's a picture of myself being a thoroughly trained journalist – wearing a Fila tracksuit and showing Danny the stupid amount of Versace items I've purchased to distract myself from the stagnant and purposeless nature of my life. #Journalism #EngagingContent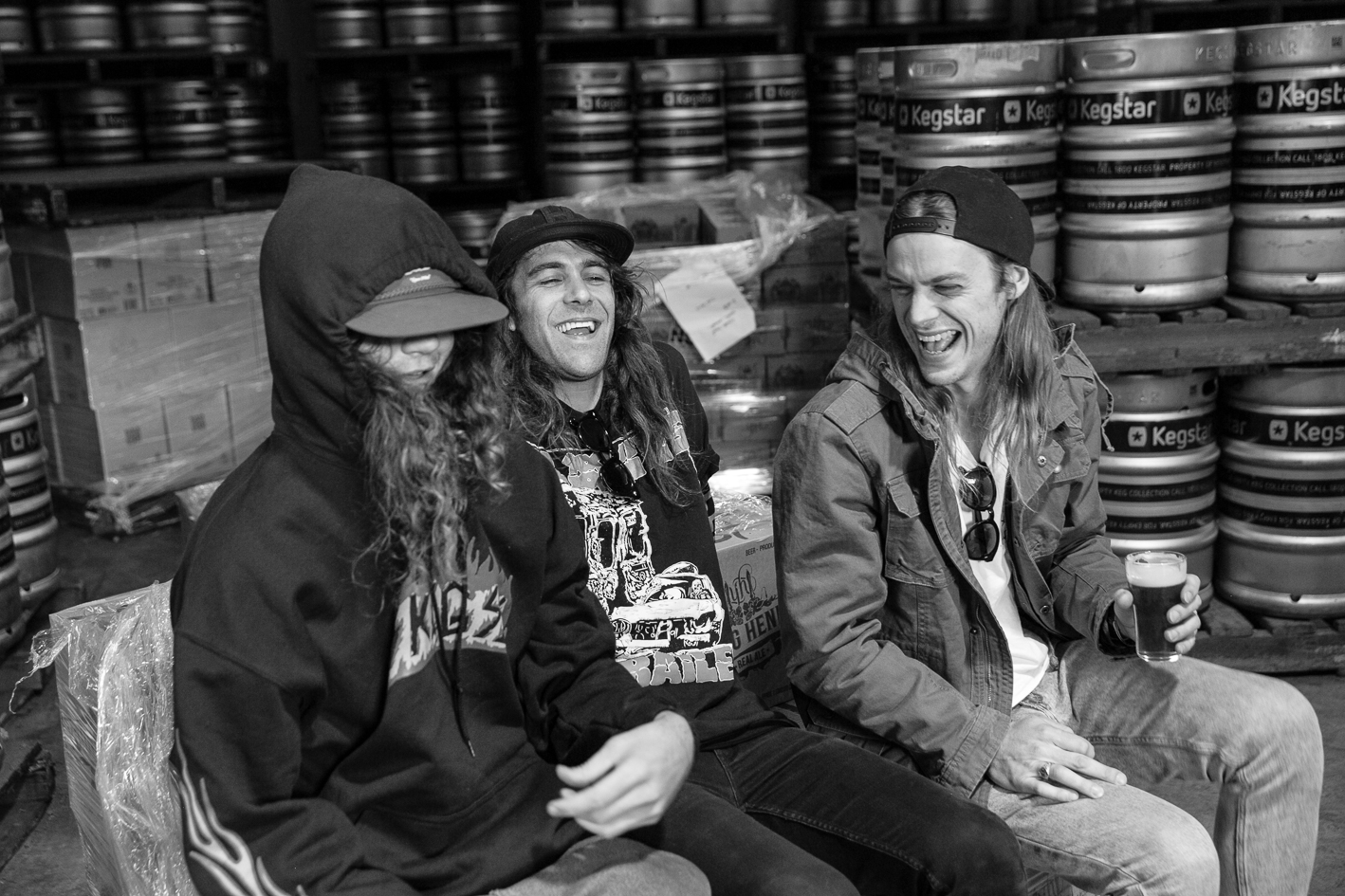 We head into the Young Henry's garage for some more banter, surrounded by thousands of beers and kegs. BC is perhaps getting a little camera shy and hiding inside his Skegss hoodie…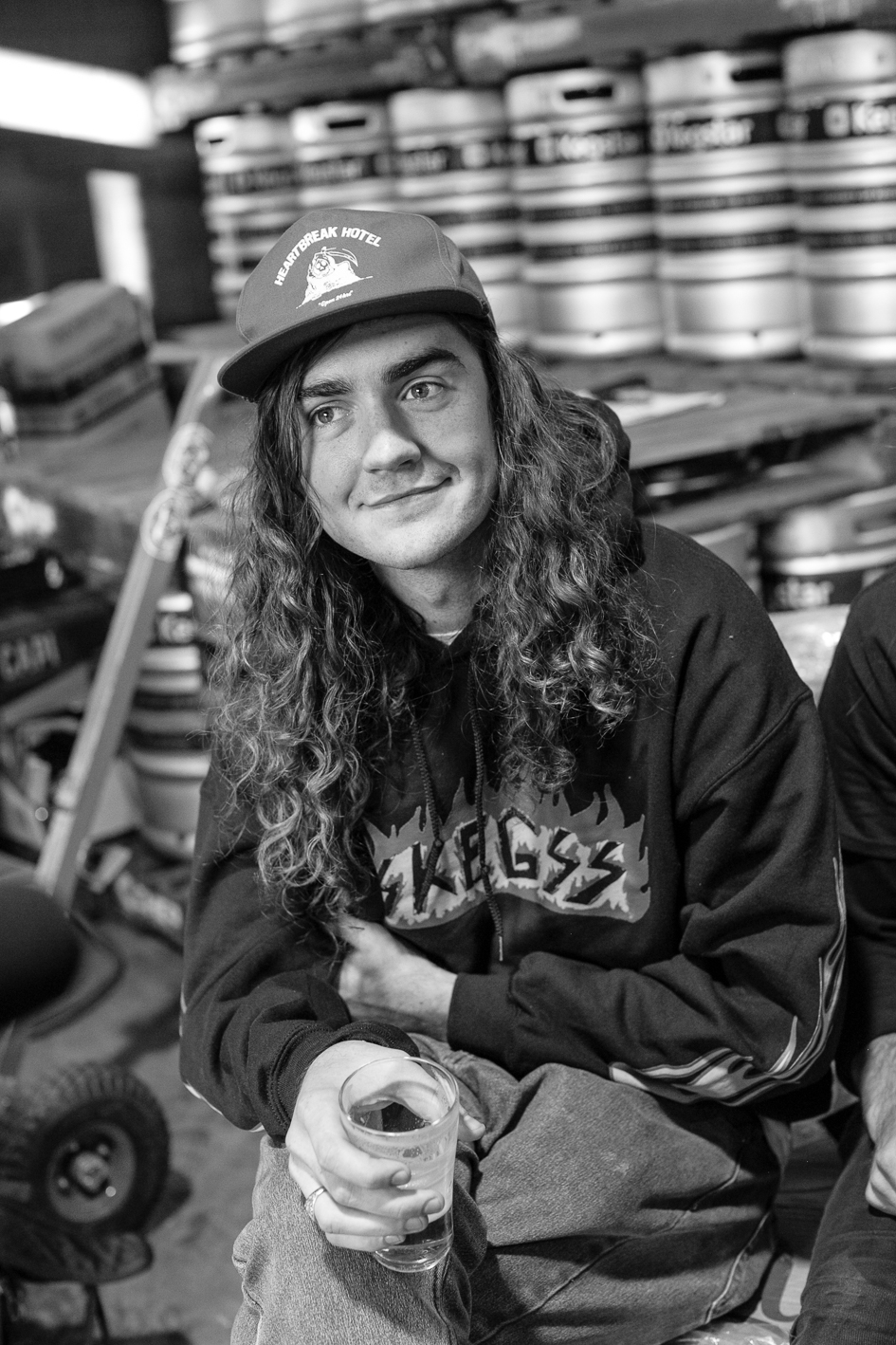 That's better.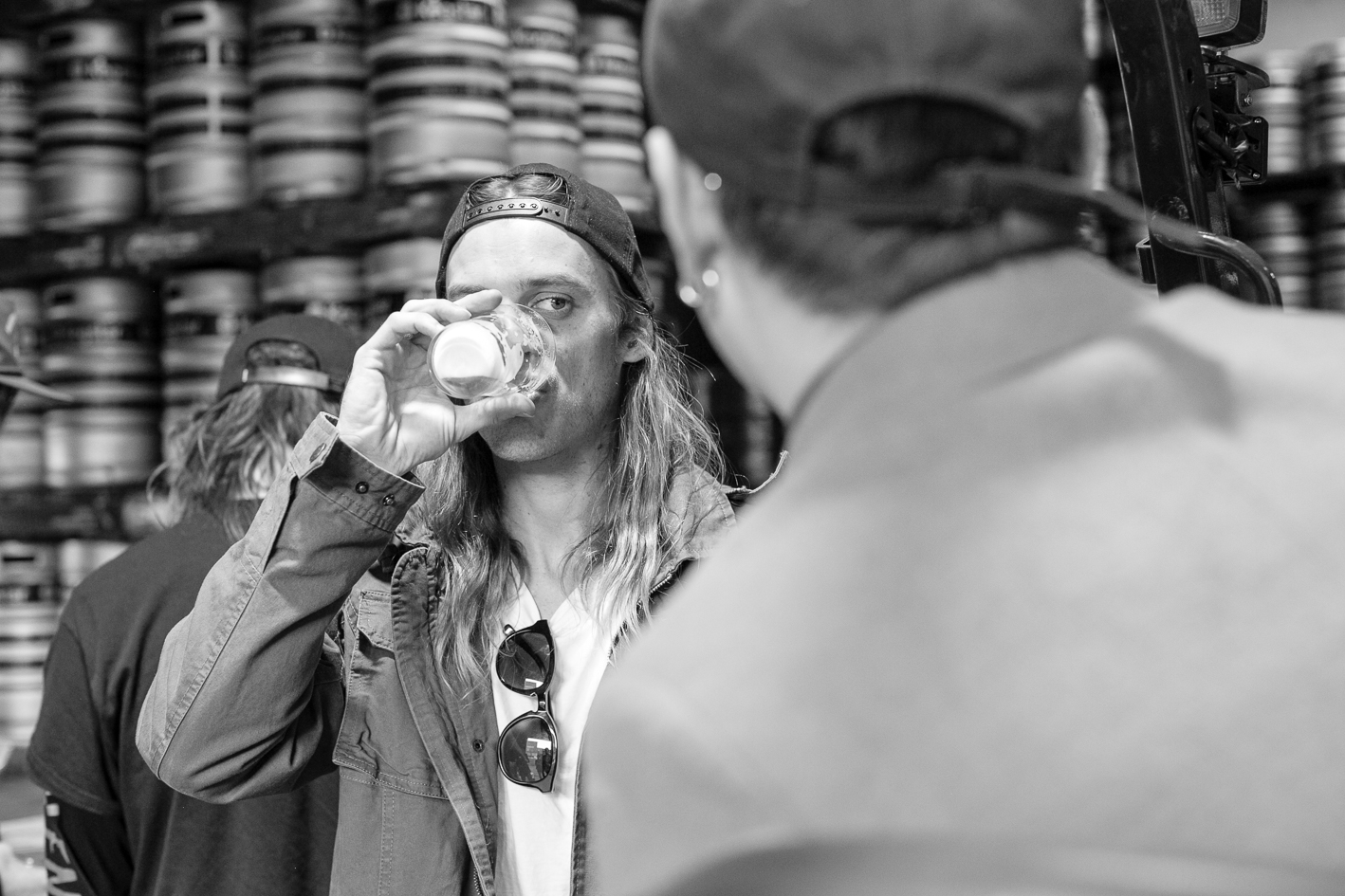 Here is a close-up shot of the back of my melon head while interviewing Dune Rats about crucial topics like urinating, cake and whether or not Aaron Girgis should be Prime Minister. Cool story: I'm doing this interview while sitting inside a forklift. From now on, I'm not conversing with any human unless I'm sitting inside a fuckin' forklift.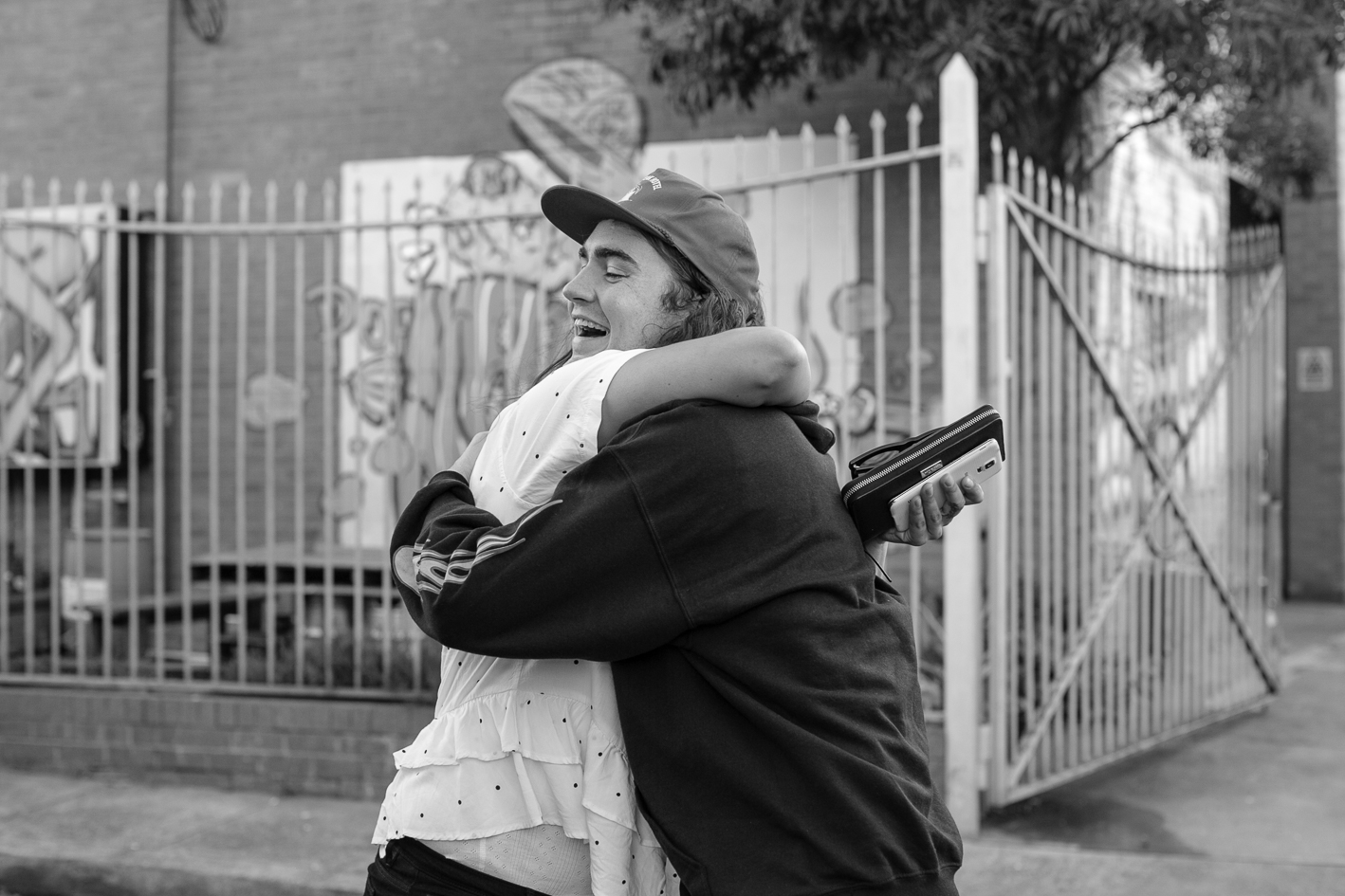 Hugs all around from BC. Can you feel the love?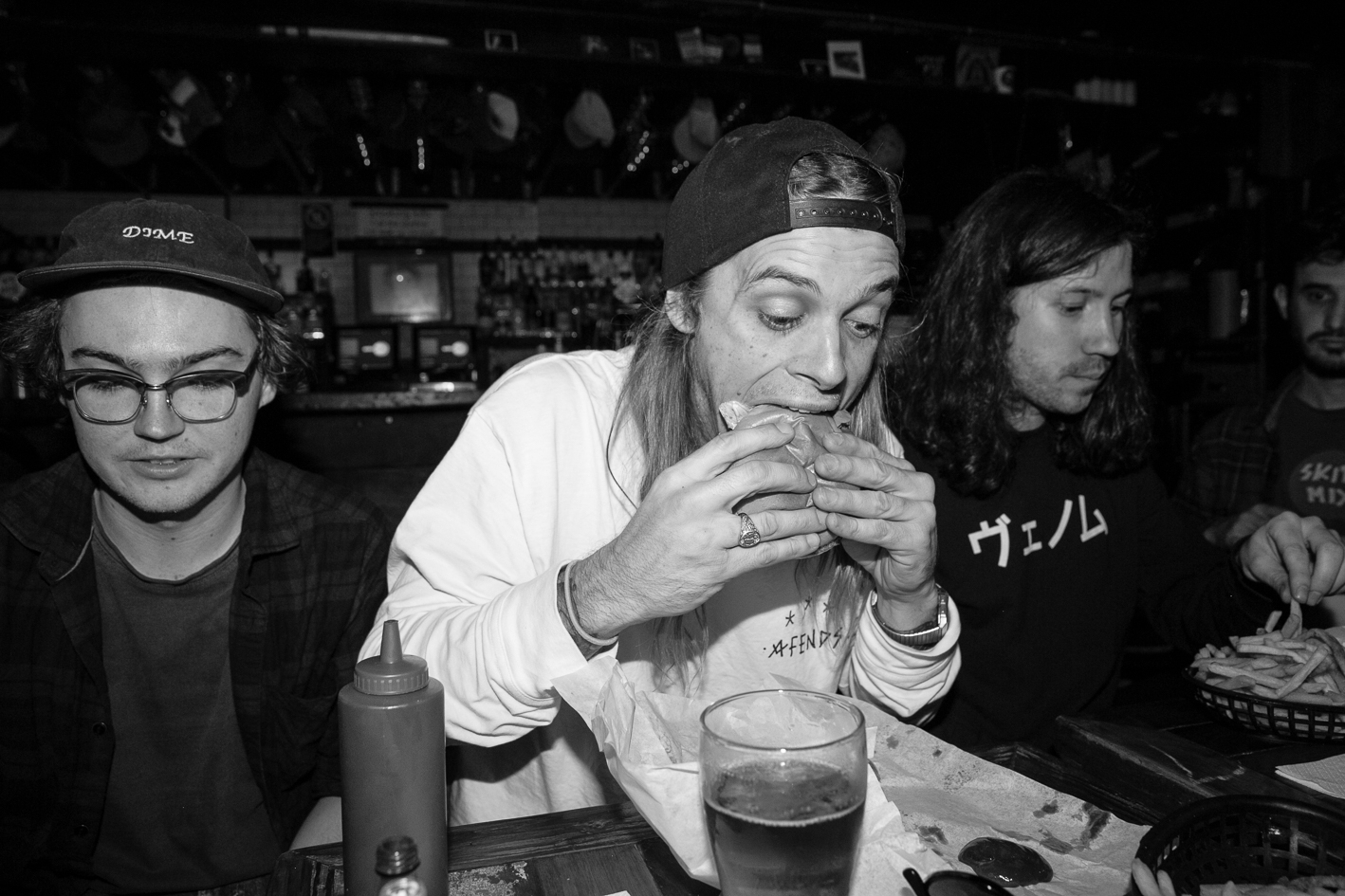 We take a quick stroll over to Mary's, the burger Mecca of the Inner-West and get stuck into a few more schooners. Danny devouring a pre-gig burger and simultaneously flashing his custom rose gold Dune Rats ring. Stay shinin', Danny. Never change.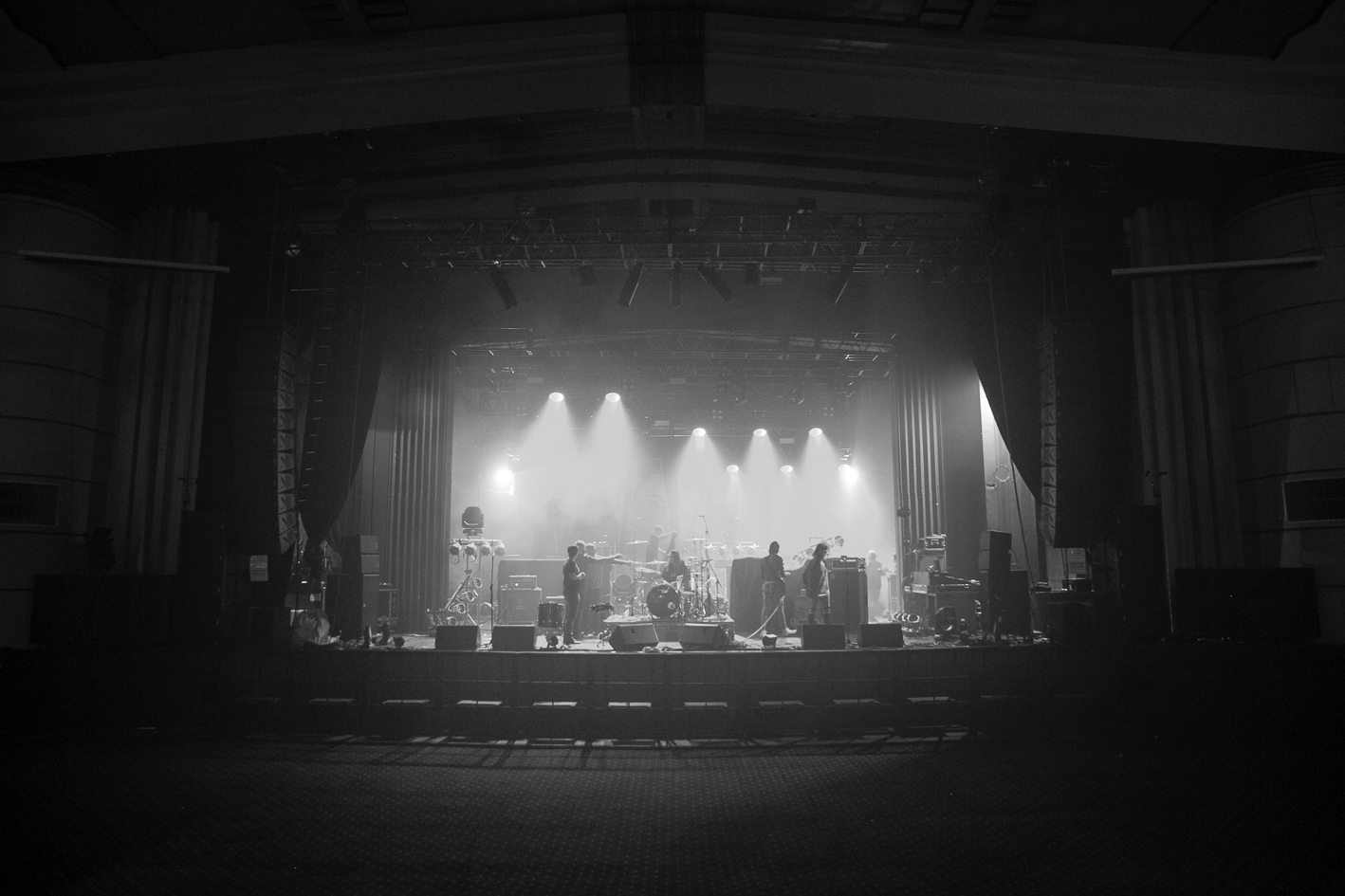 The floor of The Enmore Theatre before all of the shirtless circle pits and shoeys.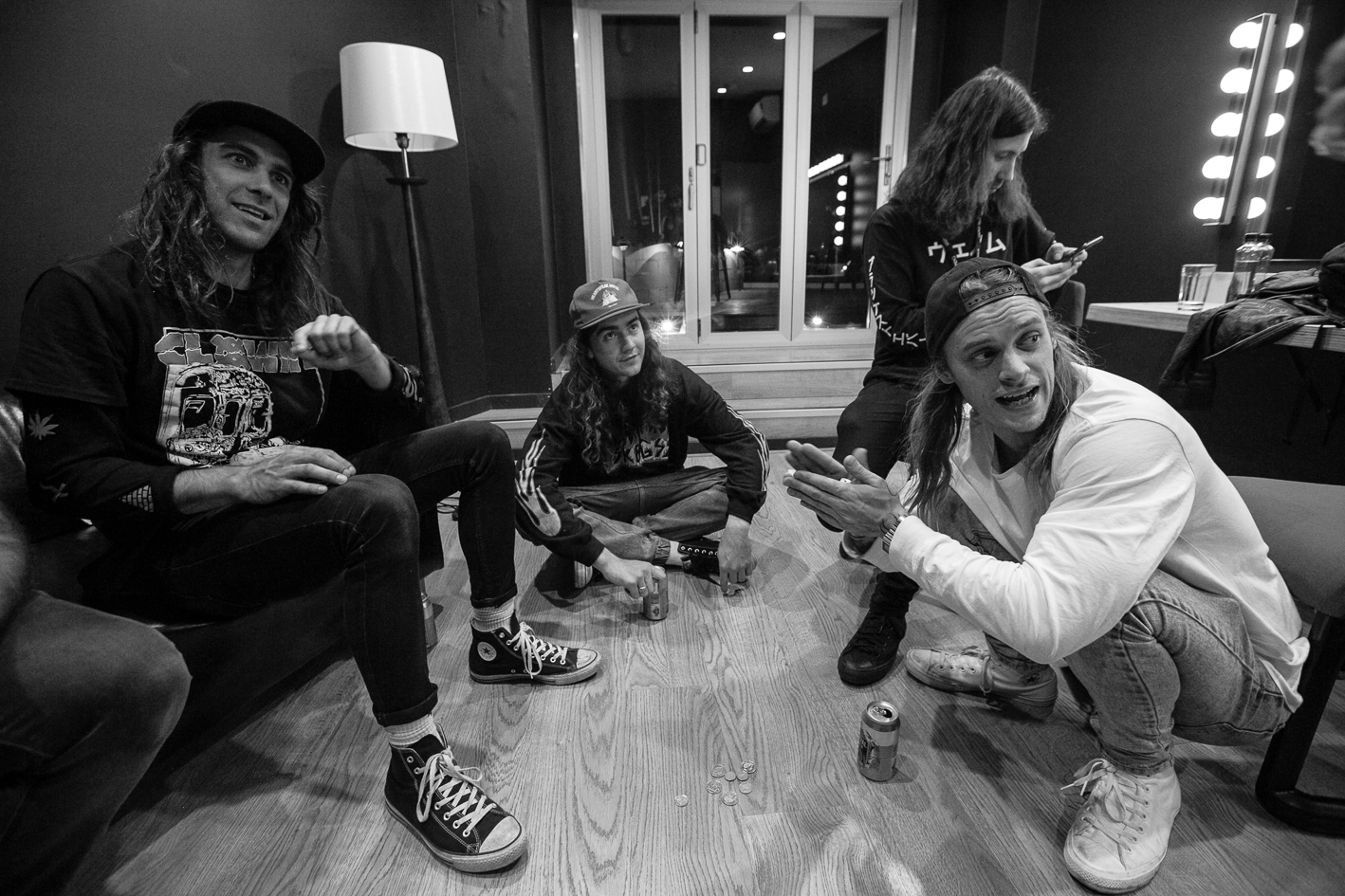 Enagaging in some illegal Gamblor activities backstage…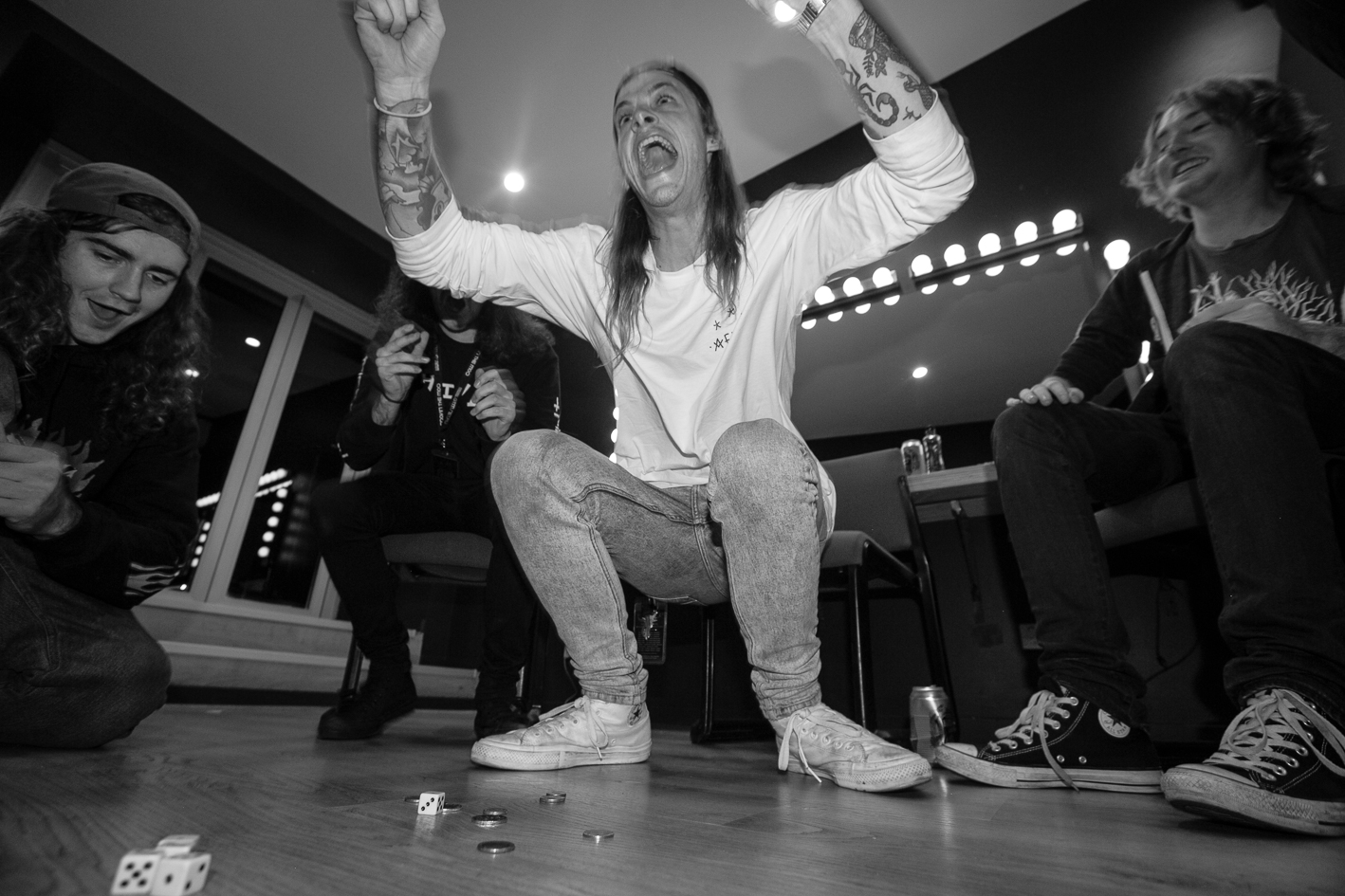 Danny emerges victorious and celebrates with this highly impressive flat foot squat.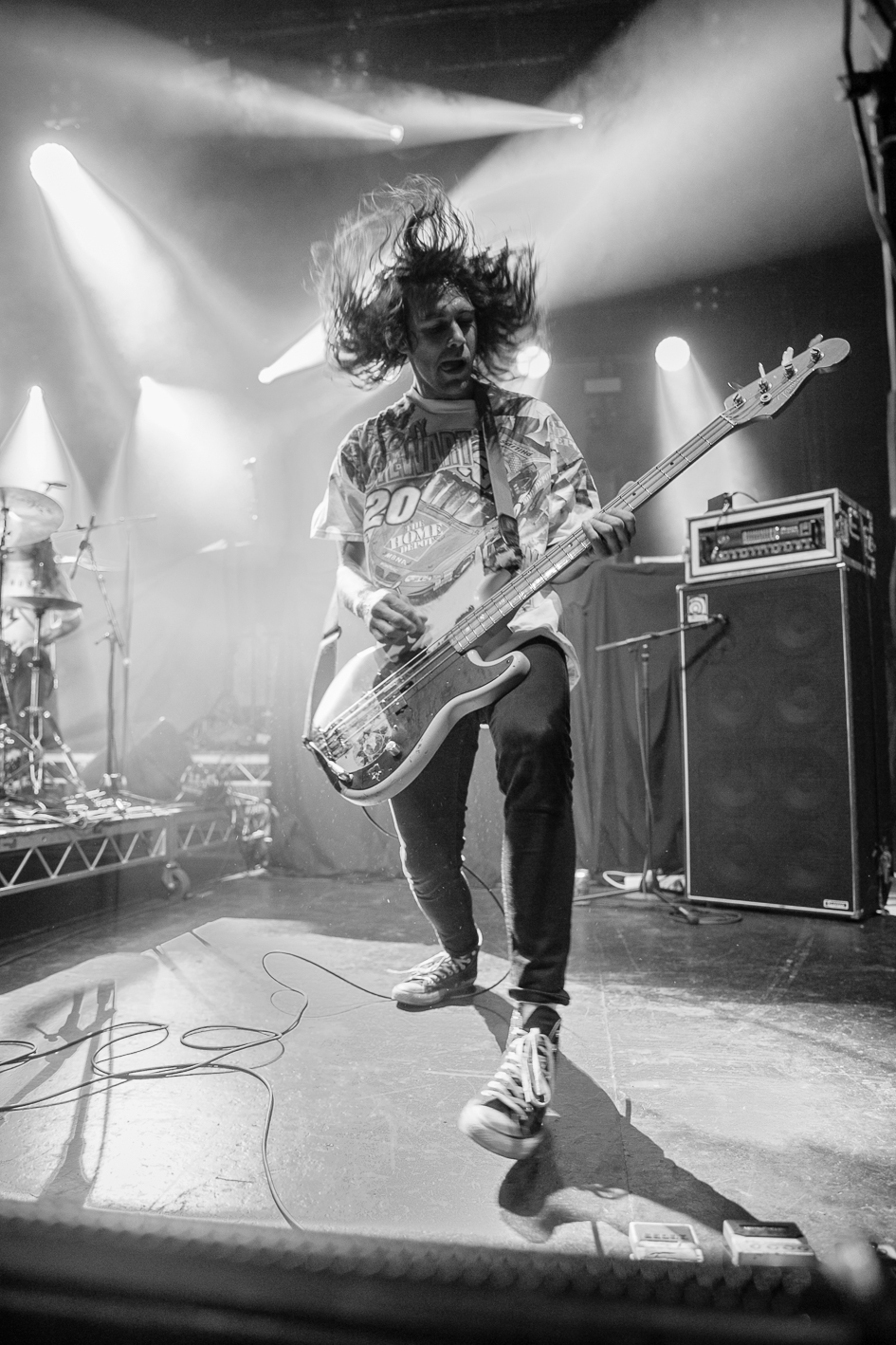 All that gambling has us ready for some hearty rock n' roll. The lads hit the stage and Brett whips his hair back and forth with undeniable vigour. The last time that I saw Dune Rats was in Byron Bay where Aaron Girgis got me buckled off AC/DC bourbon and I ended up at a random apartment talking to someone about the possibilities of flying a helicopter into Splendour In The Grass. This show is equally as fun.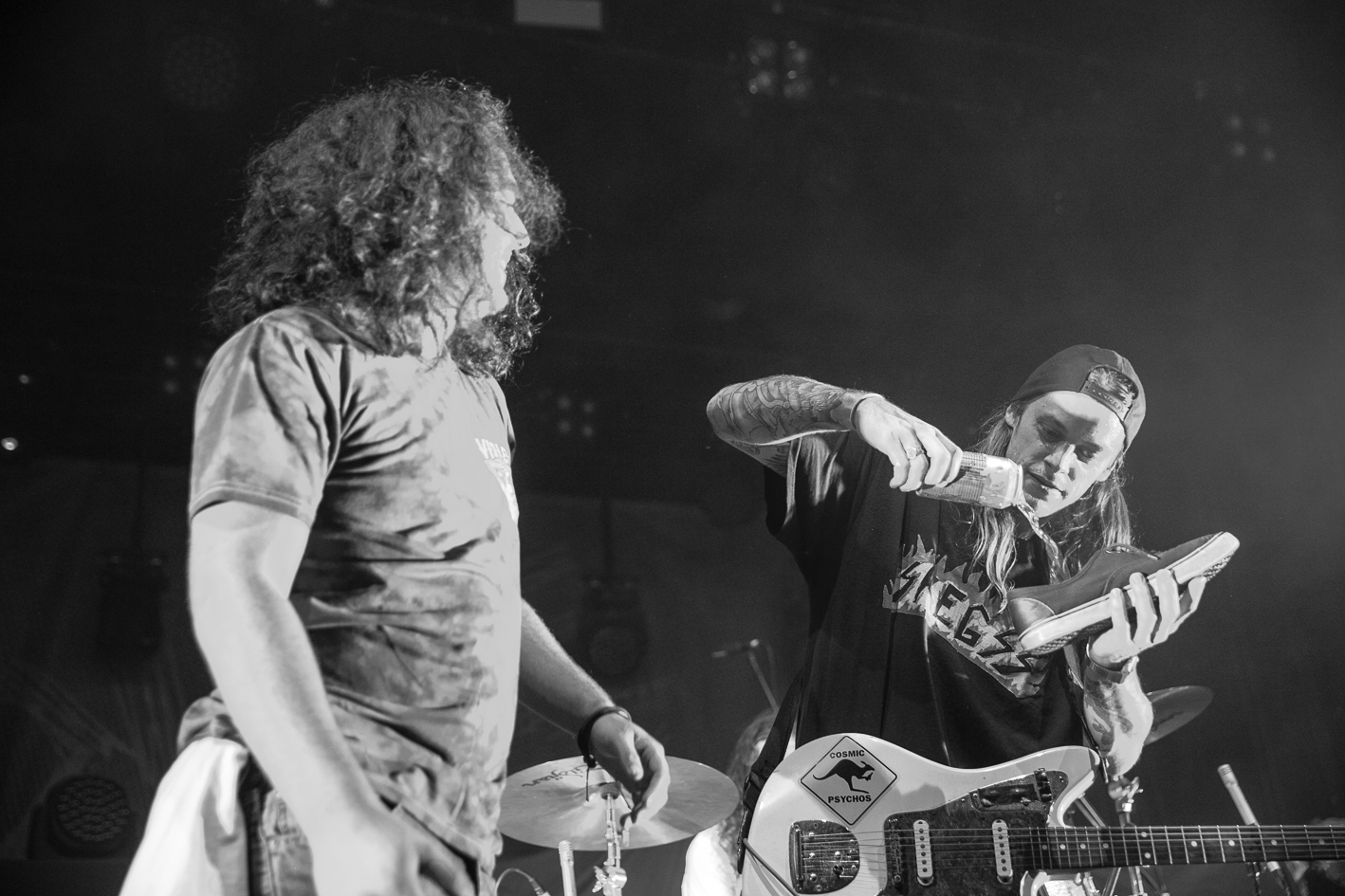 If you're still drinking beer from alcoholic beverages from a can or a bottle in 2016, you fucked up.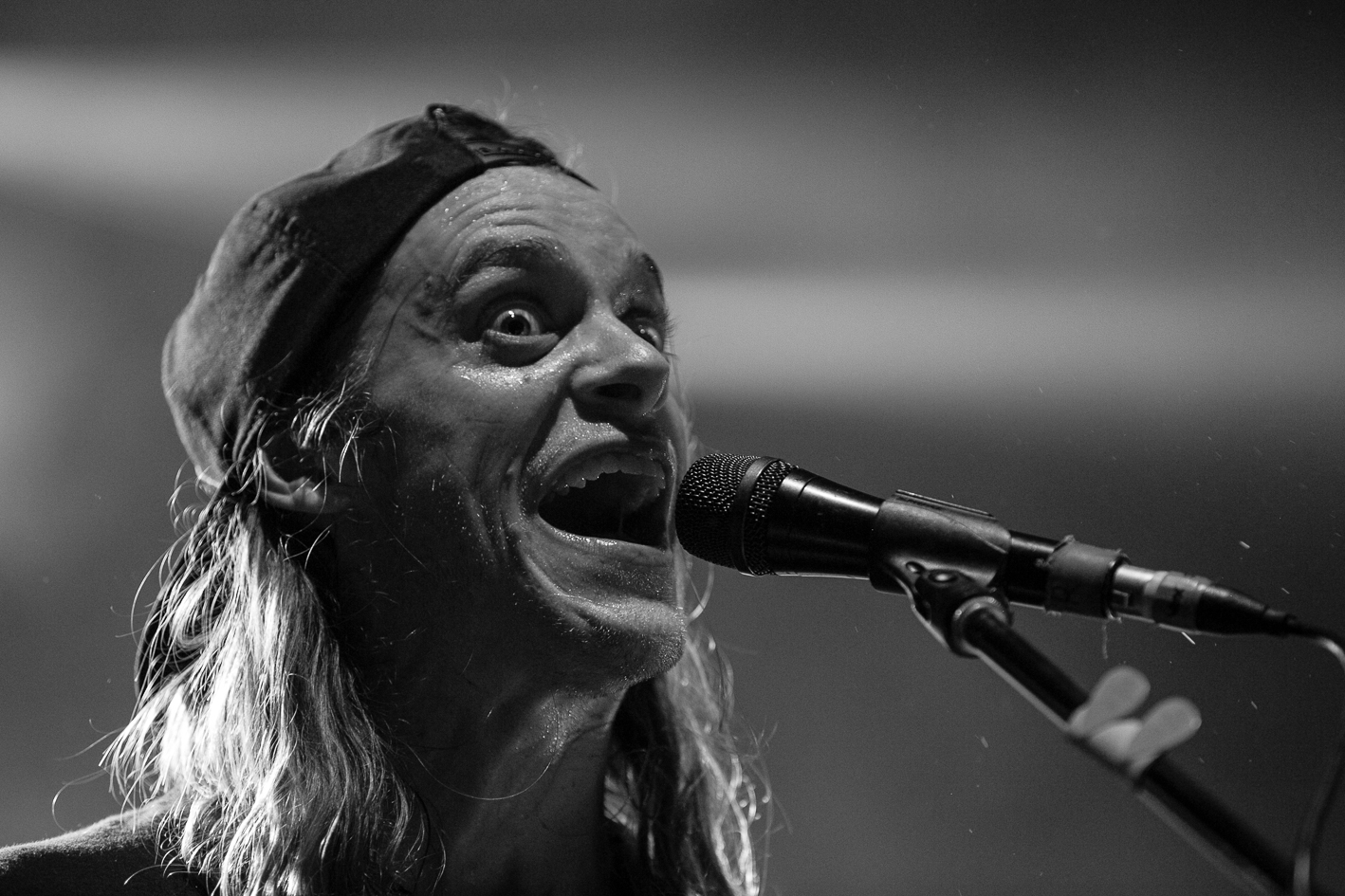 Danny shows off his seemingly endless arsenal of facial expressions.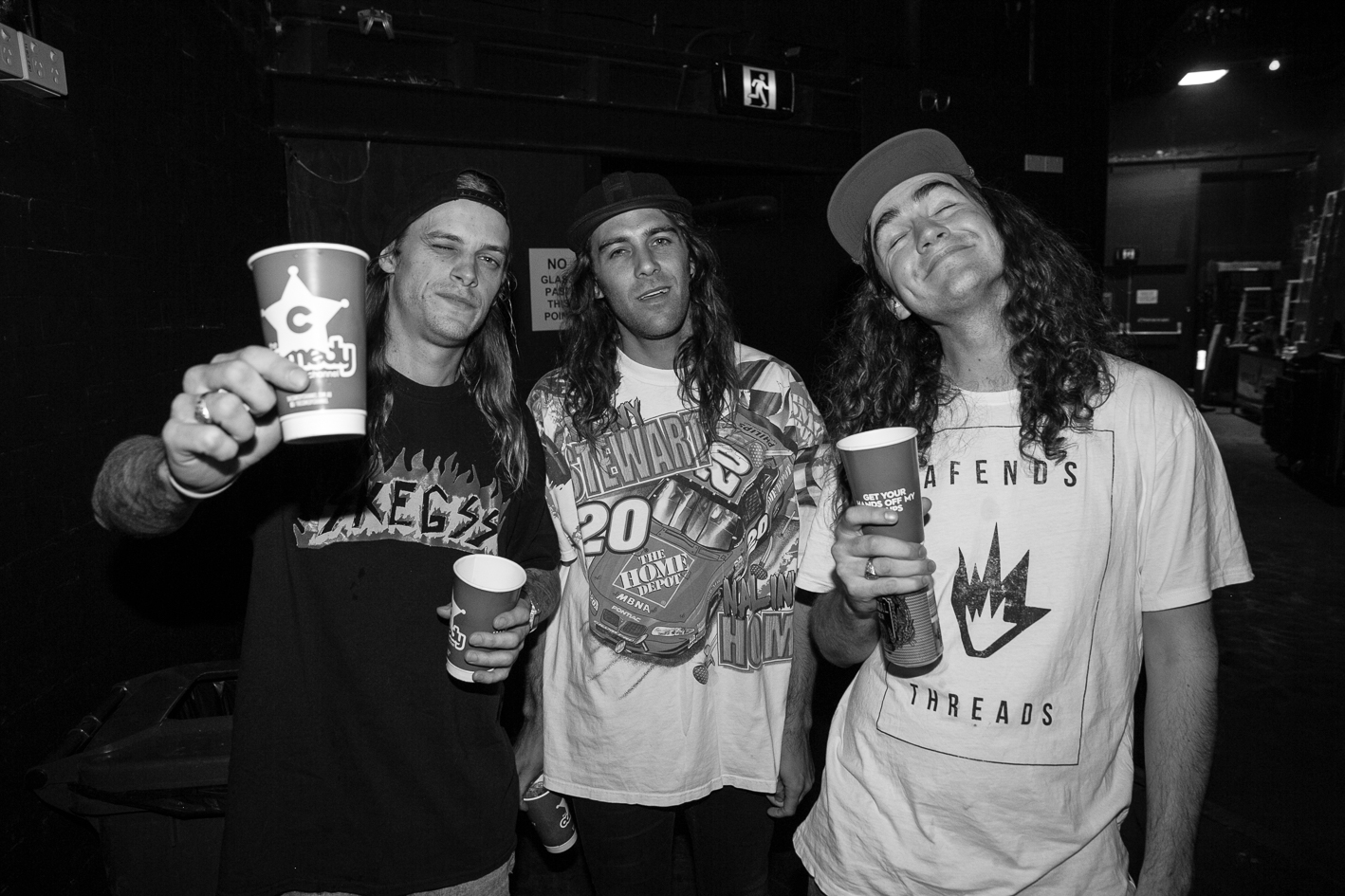 Cheers to Dune Rats for being a bunch of absolute legends! Here's to more beers, missing band members and unbeatable banter. Make sure you grow your hair and catch these guys live in the near future – Extra points if you get shirtless on the dancefloor.