Having made a memorable cameo in our TwentyFour piece with labelmates Dune Rats, it was a no-brainer for us to spend a day with coastl trio Skegss on their last visit to Sydney.
It's been non-stop for Skegss in 2016, having toured Brazil before coming back Down Under to release their Everyone Is Good At Something EP. Along with the release, Skegss announced their biggest headline tour to date, which subsequently sold out across the country, proving that the spirit of carefree rock n' roll is well and truly alive.
After a few conference calls and carefully planned meetings with Skegss manager Aaron Girgis, we managed to grab some time with Skegss to spend a day on the green before their sold-out show at Newtown Social Club. Meeting up with members Toby and Benny – with Johnny joining the festivities later – here's how our day went down:
Given that we're in the early stages of Spring, the world-famous Aussie fuckin' sunshine is in full flex mode today – and we decide to spend a day on the green to test out our golfing skills at Moore Park Driving Range. Spoiler: Nobody was really that great, but we got to swing large metal clubs at objects which is always fun. Shouts to Egyptian tour management mogul Aaron Girgis for getting us a basket of golf balls and some pre-game Gatorades.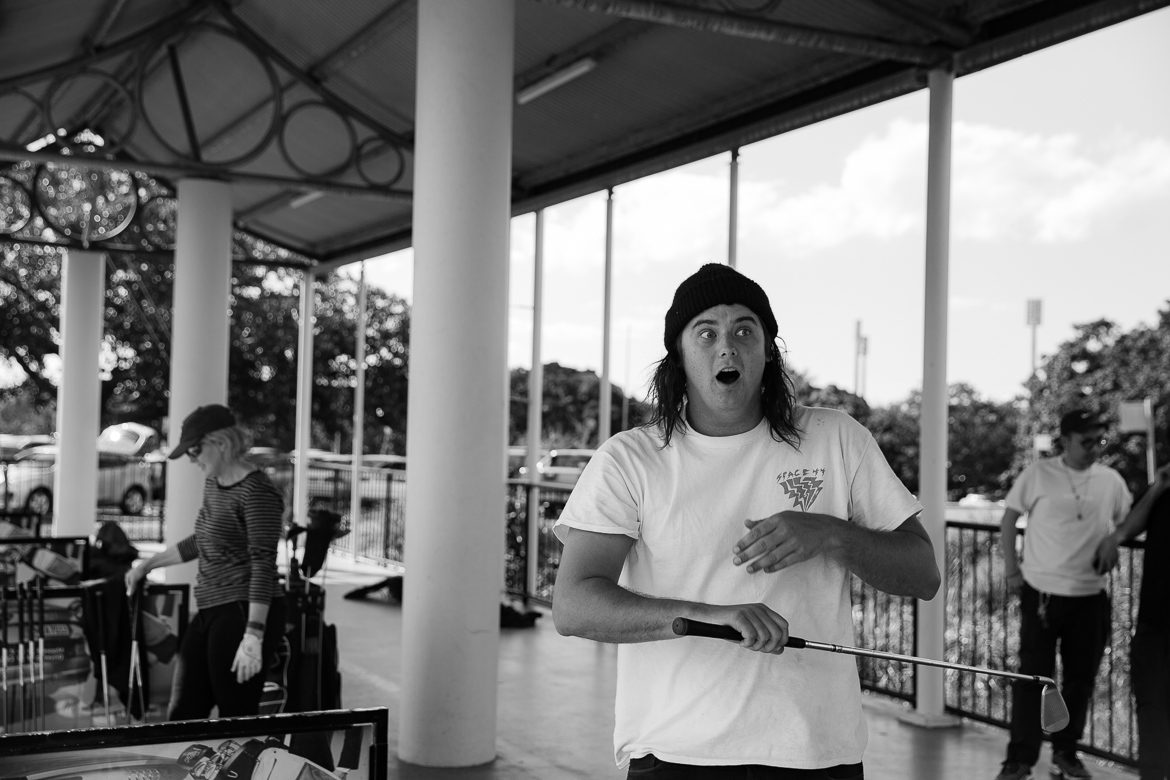 Toby hits a ball with a very unorthodox trajectory and almost hits the sweet old lady next to us. Next stop: The PGA Championships!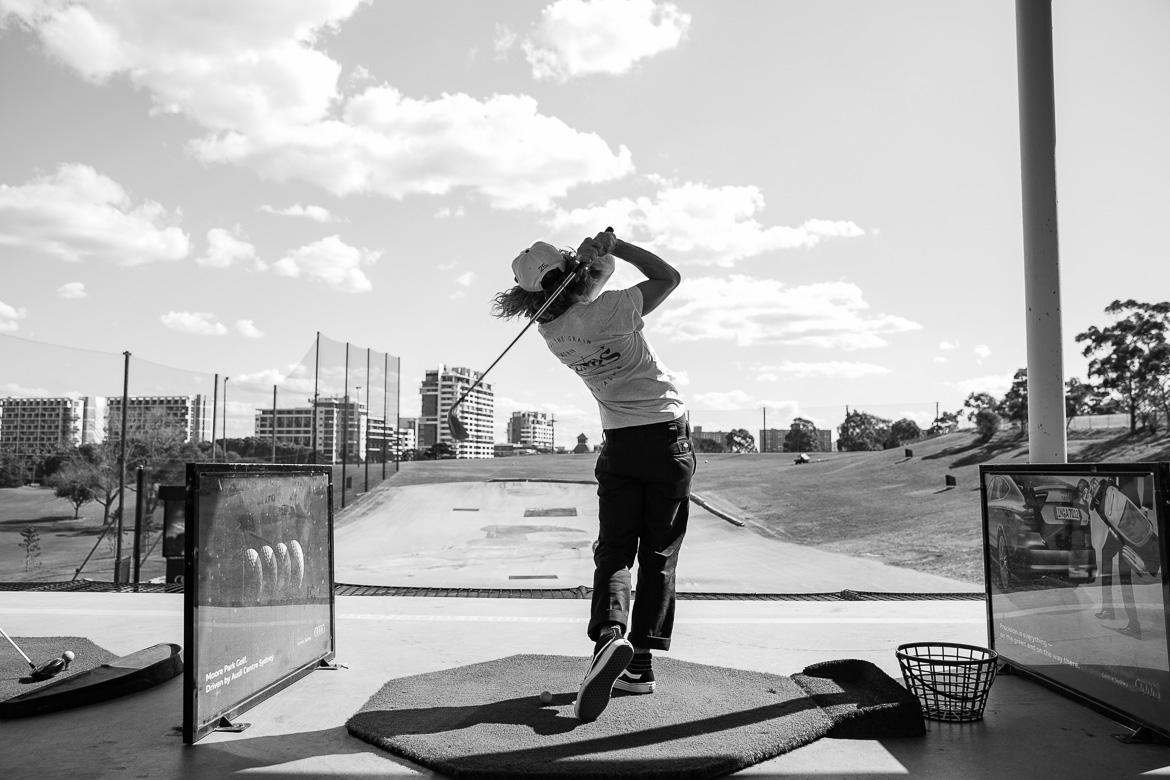 Benny displaying faultless technique in this picture – ever so graceful, they don't call this bloke the young Greg Norman for nothing.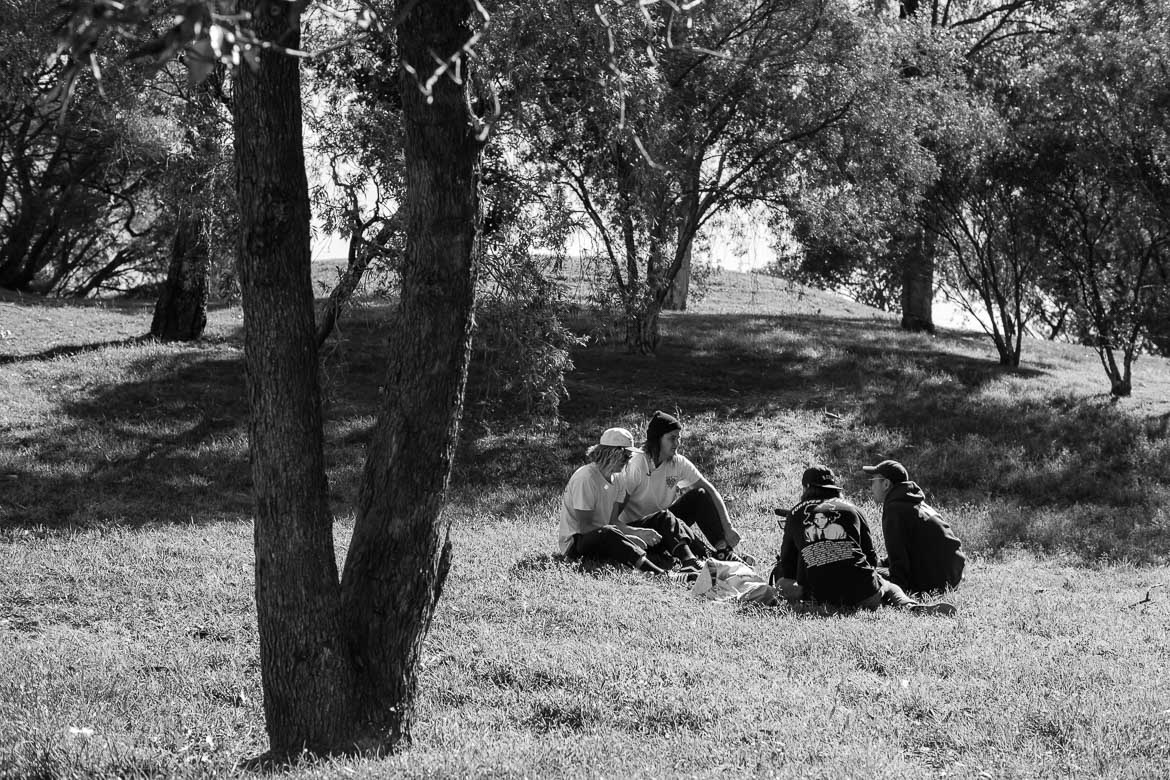 After attempting to hold an interview between two gold buggies, we promptly get told to leave by gold course security and settle on this serene patch of grass nearby. It's very nice interviewing Skegss amongst the serenity of Mother Nature, except there was lots of pollen flying around and my hayfever was poppin' off. #FirstWorldProblems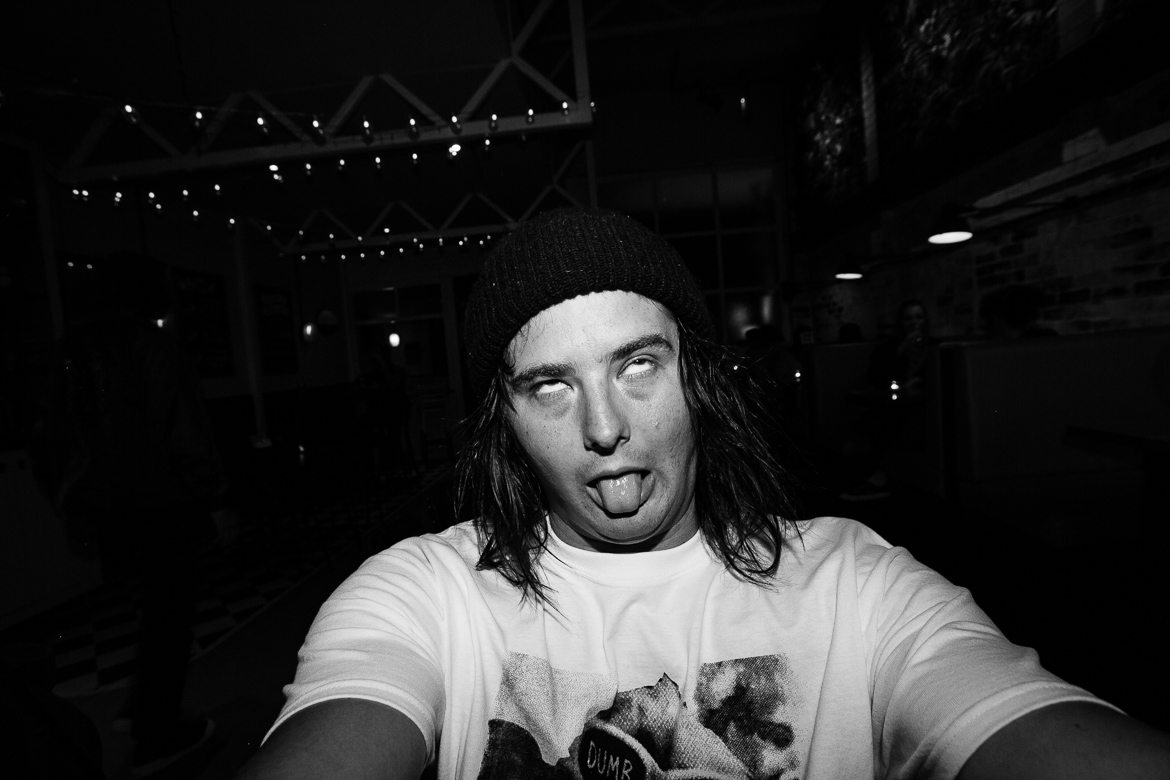 Toby decides that we aren't doing a good job of documenting the day and grabs the camera for one of his trademark zombie selfies.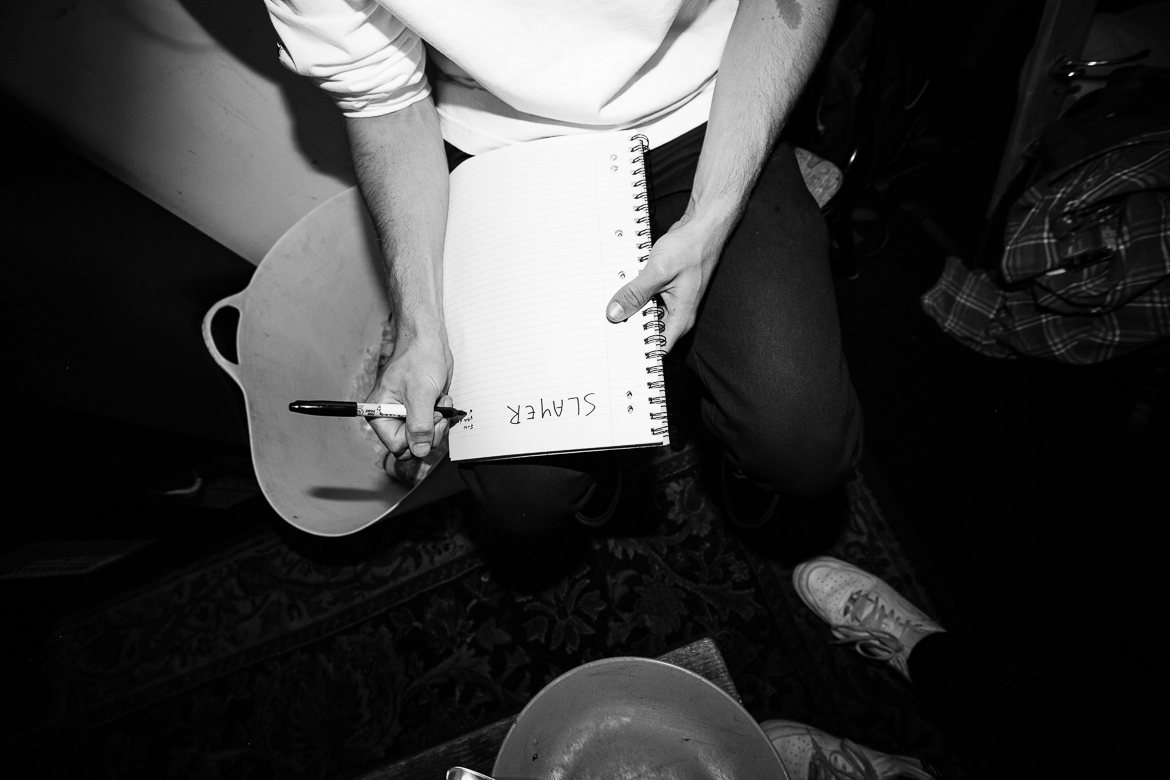 We're now backstage at Newtown Social Club, the location for tonight's sold-out show. Benny is writing out the set list with opening song 'Slayer' – we hope that someone kept this piece of paper and laminated it, because it's going to be worth a lot of money on eBay one day. PS How good are Slayer?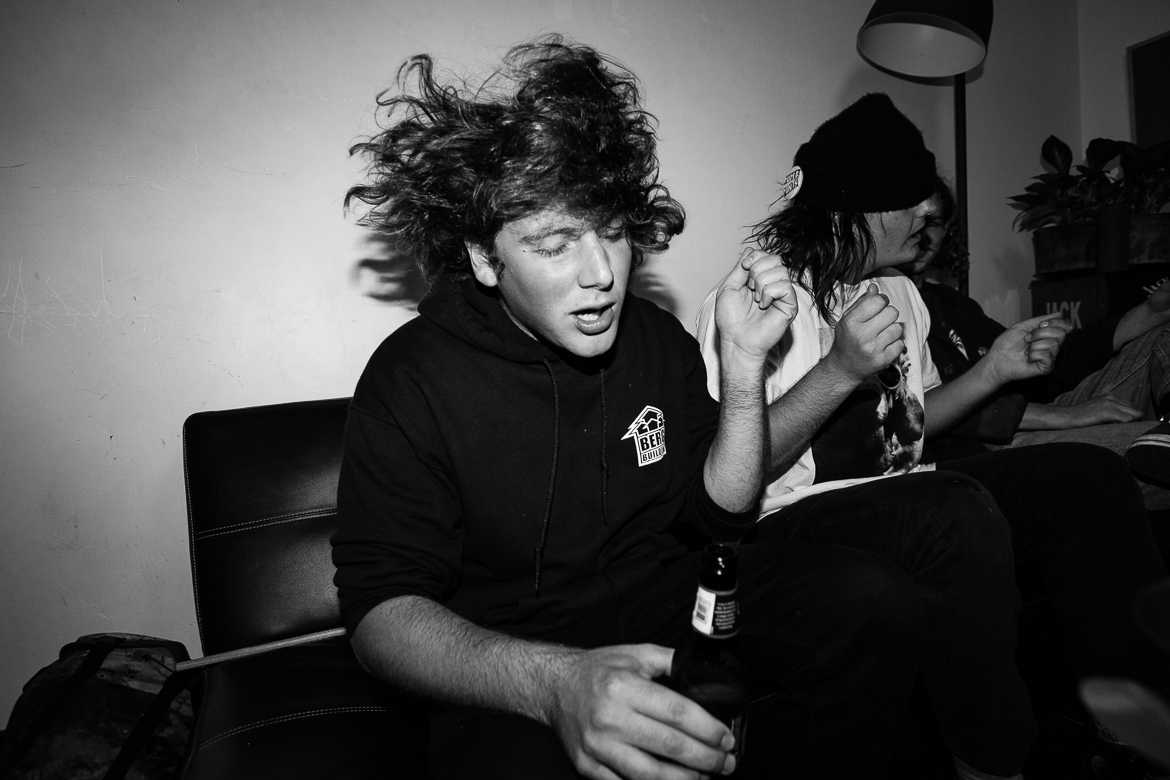 The final piece of the puzzle is here! Drummer Johnny arrives and the Holy Trinity of Skegss is complete. In true Skegss fashion he gets straight into the free beers with a one-handed air drum and let's the luscious locks fly with some tasteful headbanging.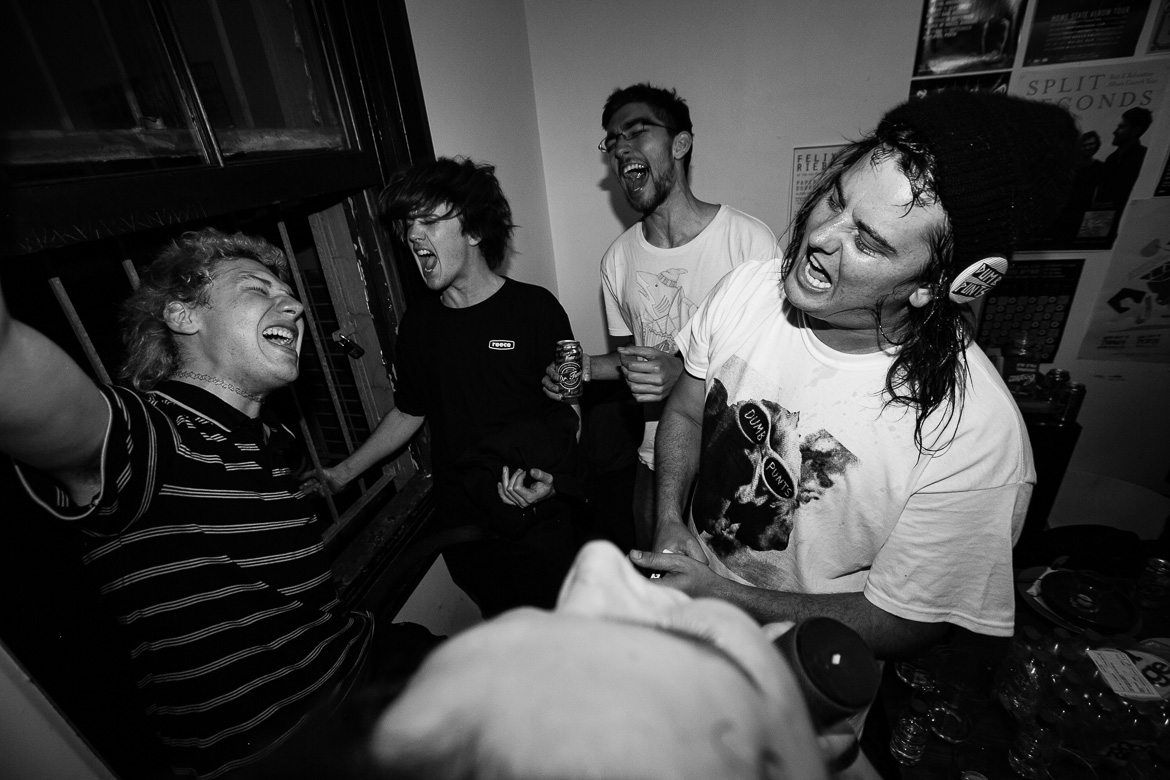 Toby is wearing quite a lot of Dumb Punts merchandise, so it only makes sense that he warms the pipes with a sing-a-long with the Dumb Punts lads.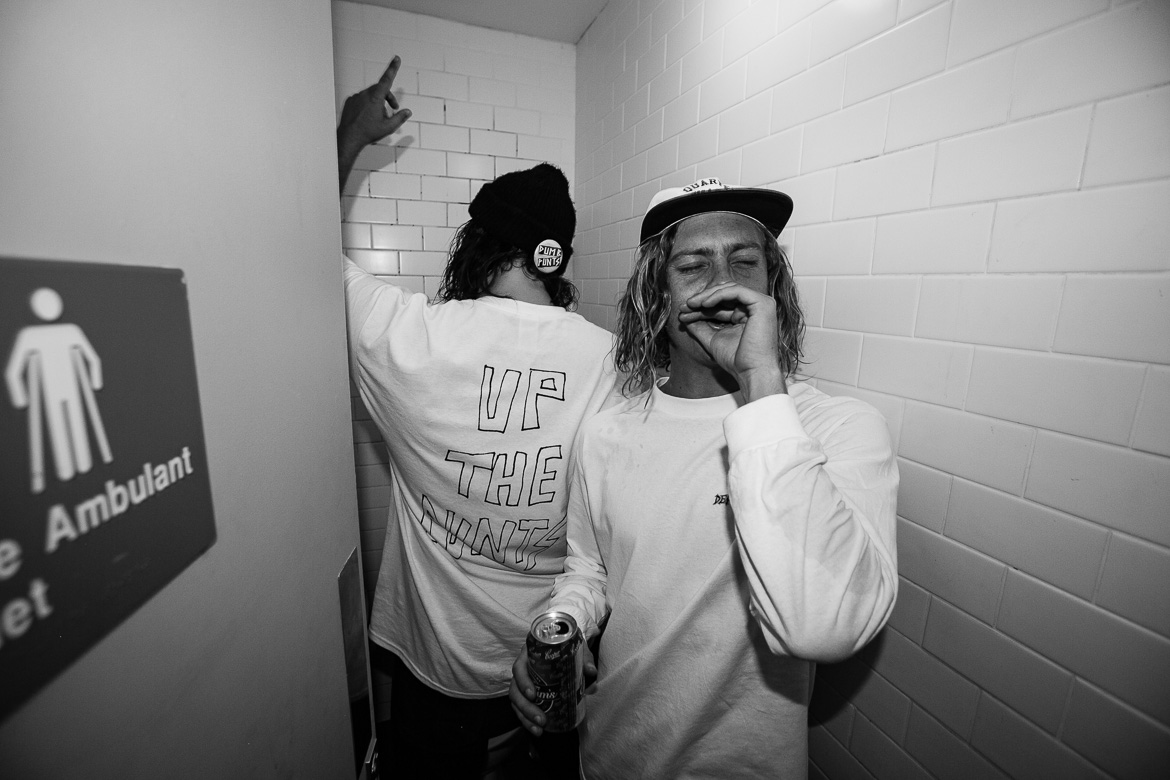 Benny goes to the toilet with Toby for some pre-show moral support. #RelationshipGoals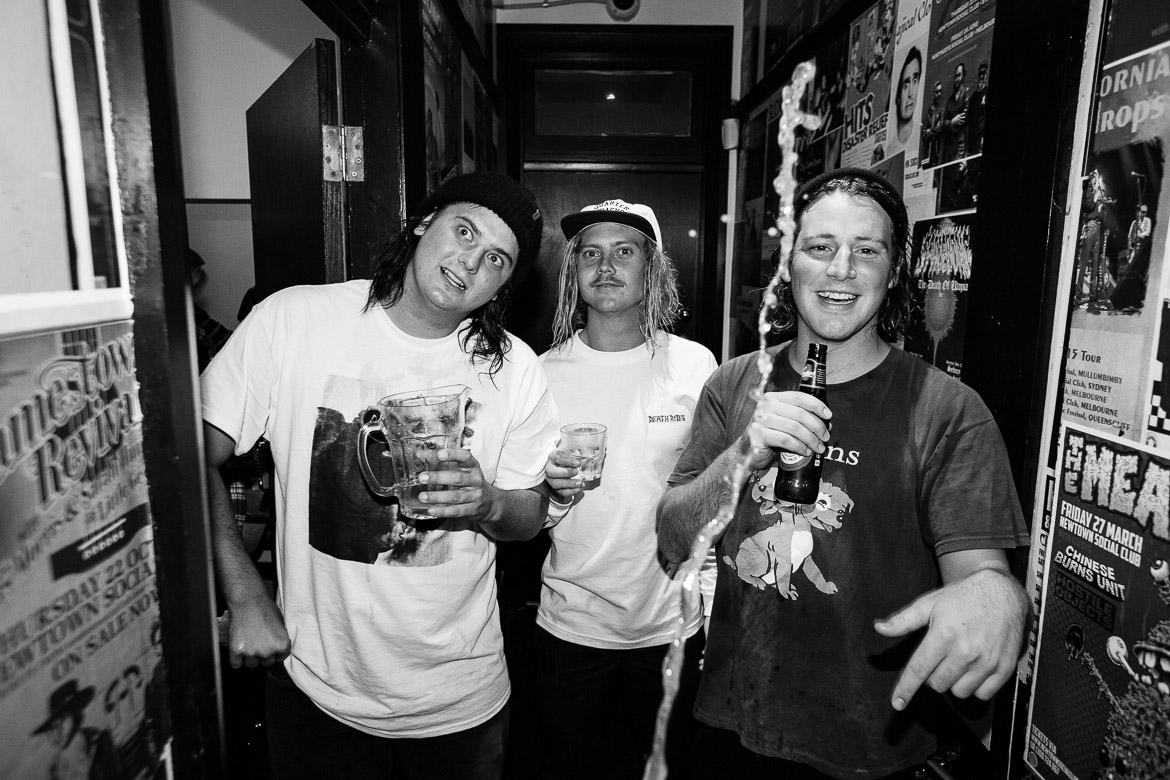 The. Fuckin. Lads.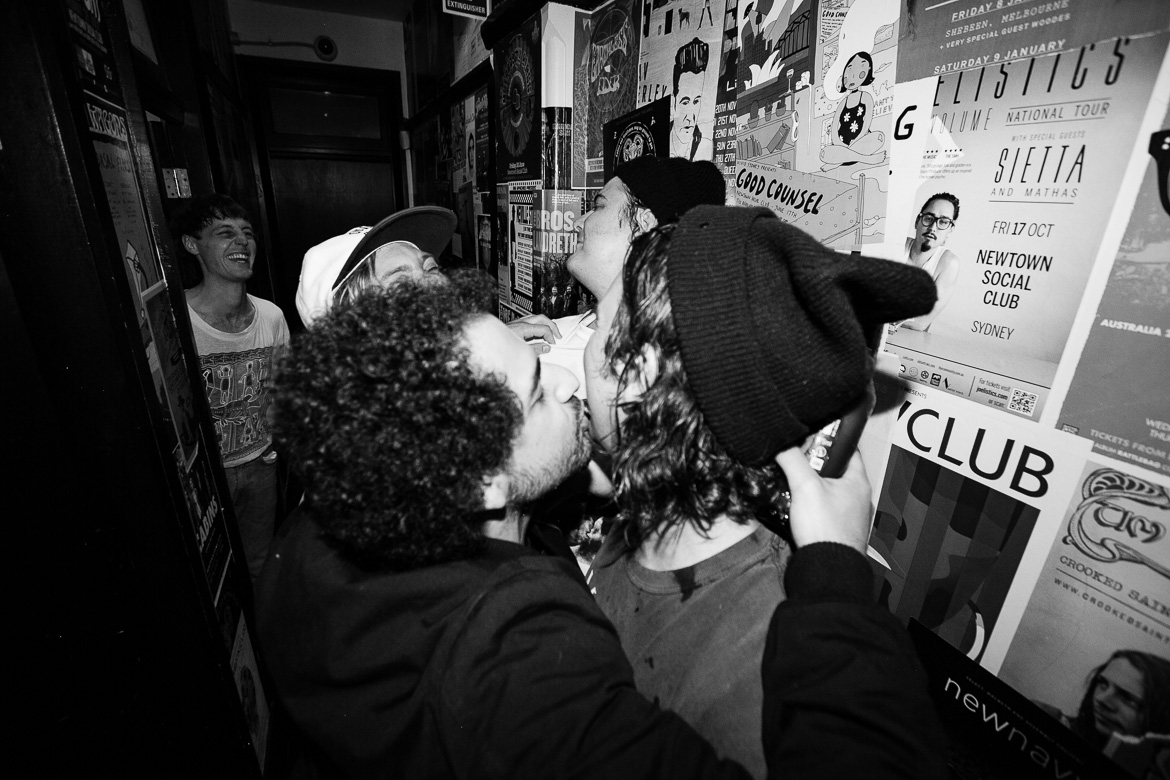 I can't believe it took us this long to include a photo of Aaron Girgis in this article. Like any good manager, he gives the boys a good luck kiss before they head out in front of the ravenous crowd. A great display of TLC from the Girgis, Girgis for PM!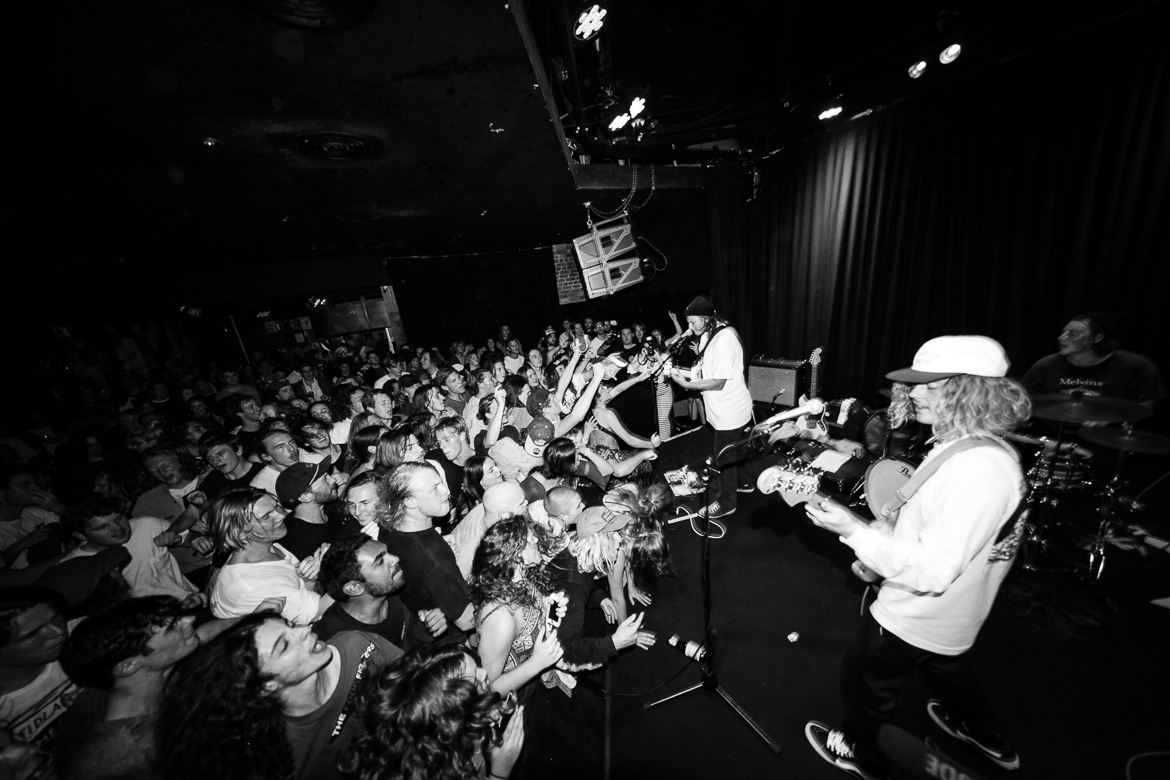 It's a full house! Can you feel the sweat in this photo?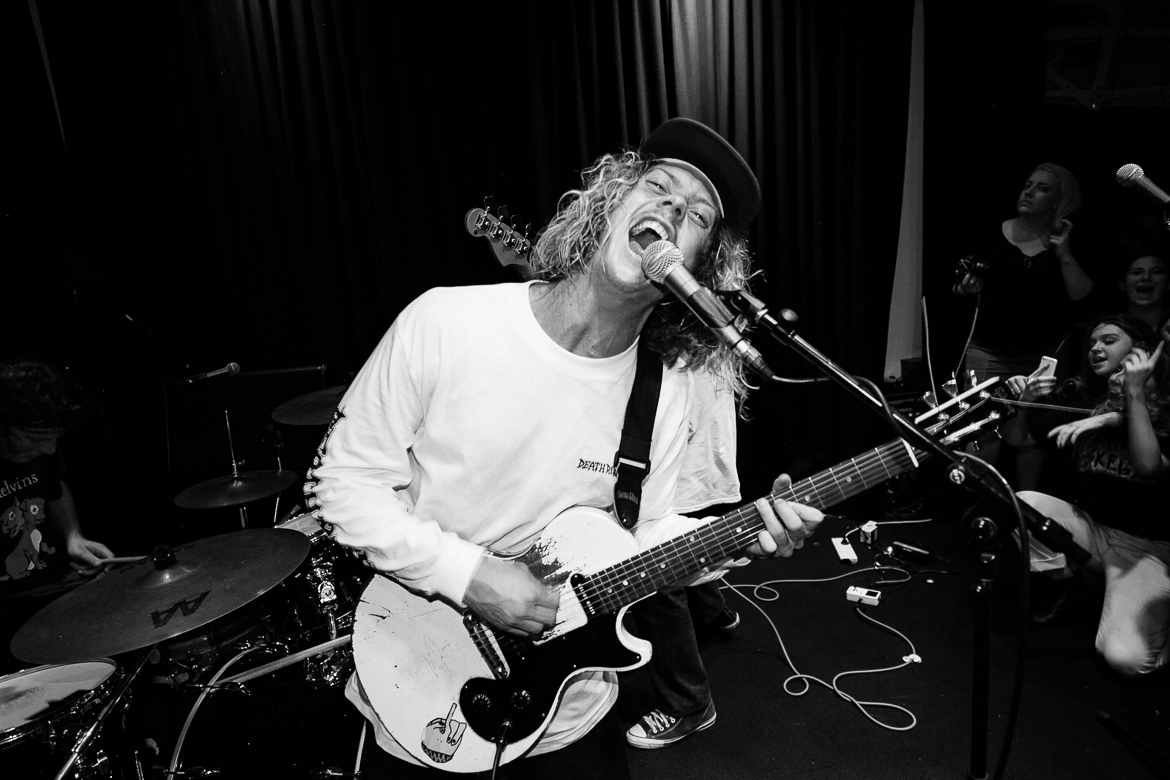 Benny in action…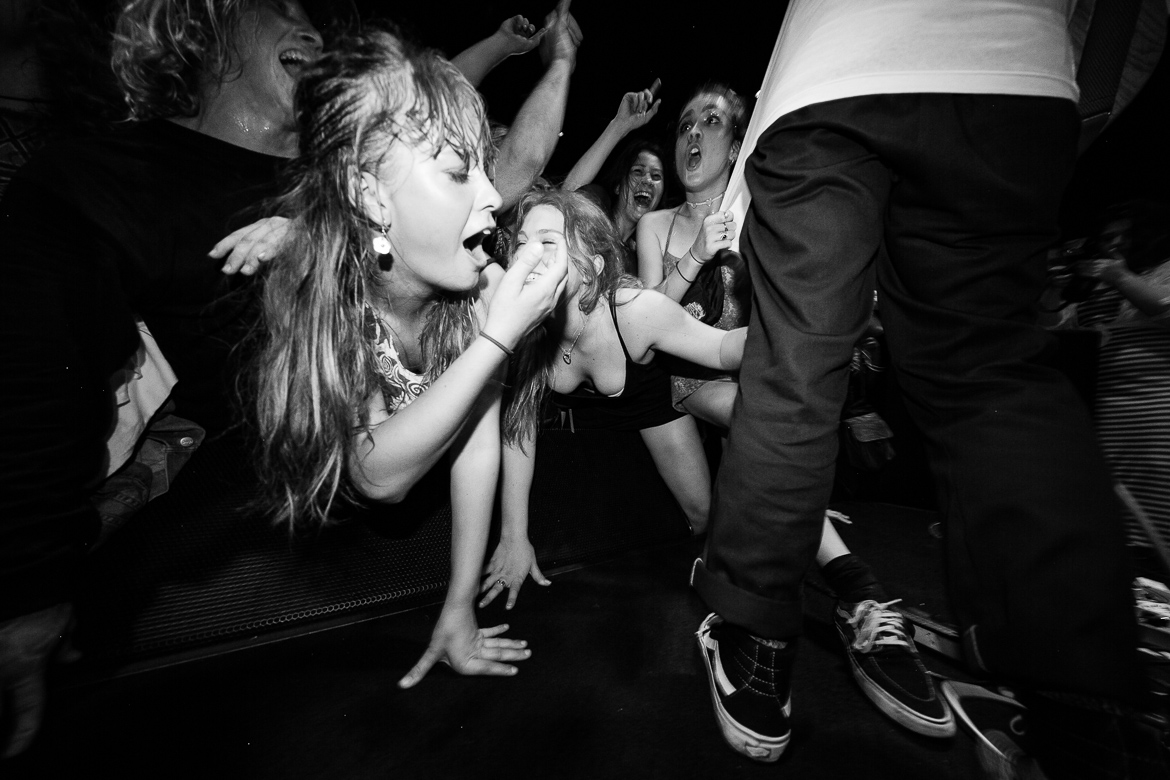 … and Benny getting some action from the ladies in the front row.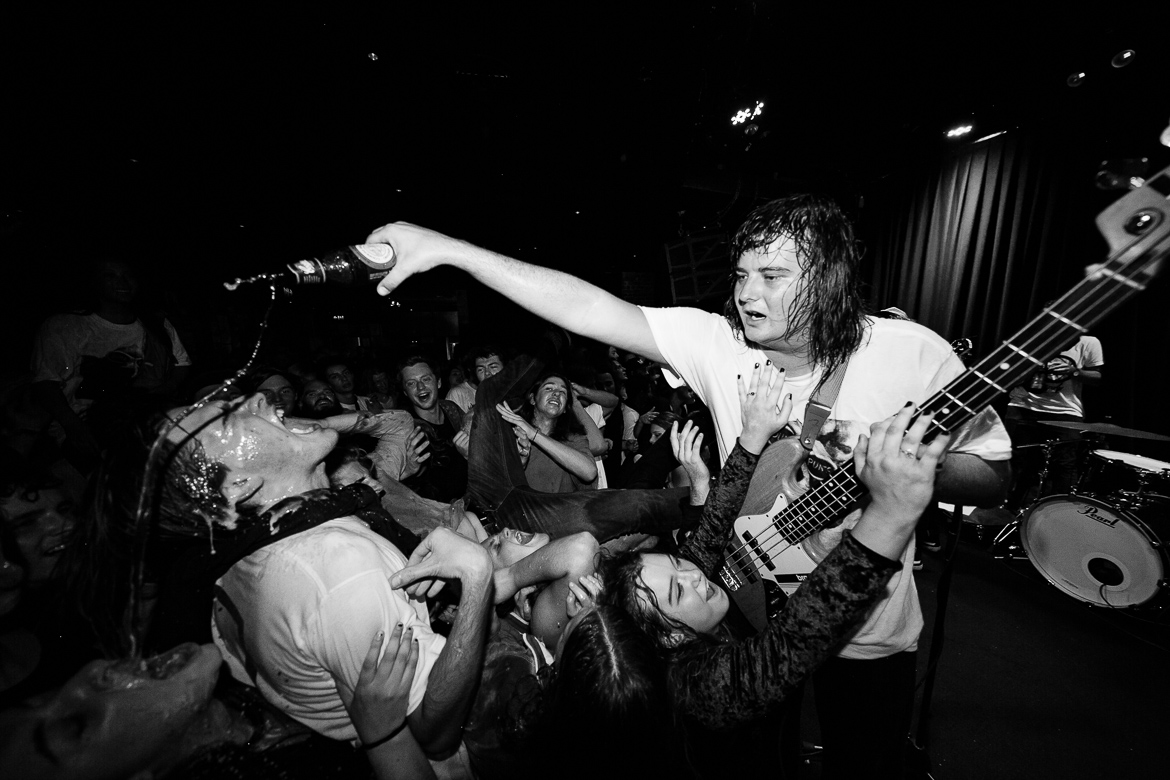 Toby cooling off some punters by sharing his Coopers. So considerate! Shouts to the lady clamouring for a slap of the bass guitar.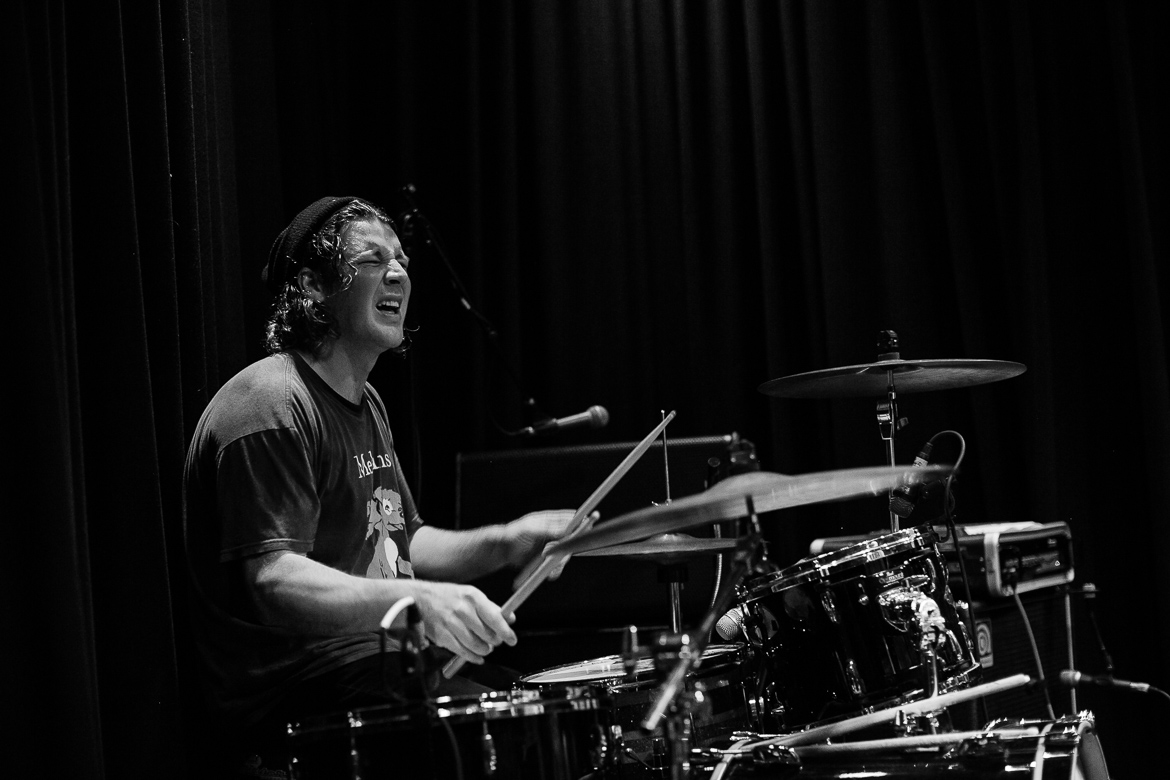 Johnny feeling the immense energy in the room.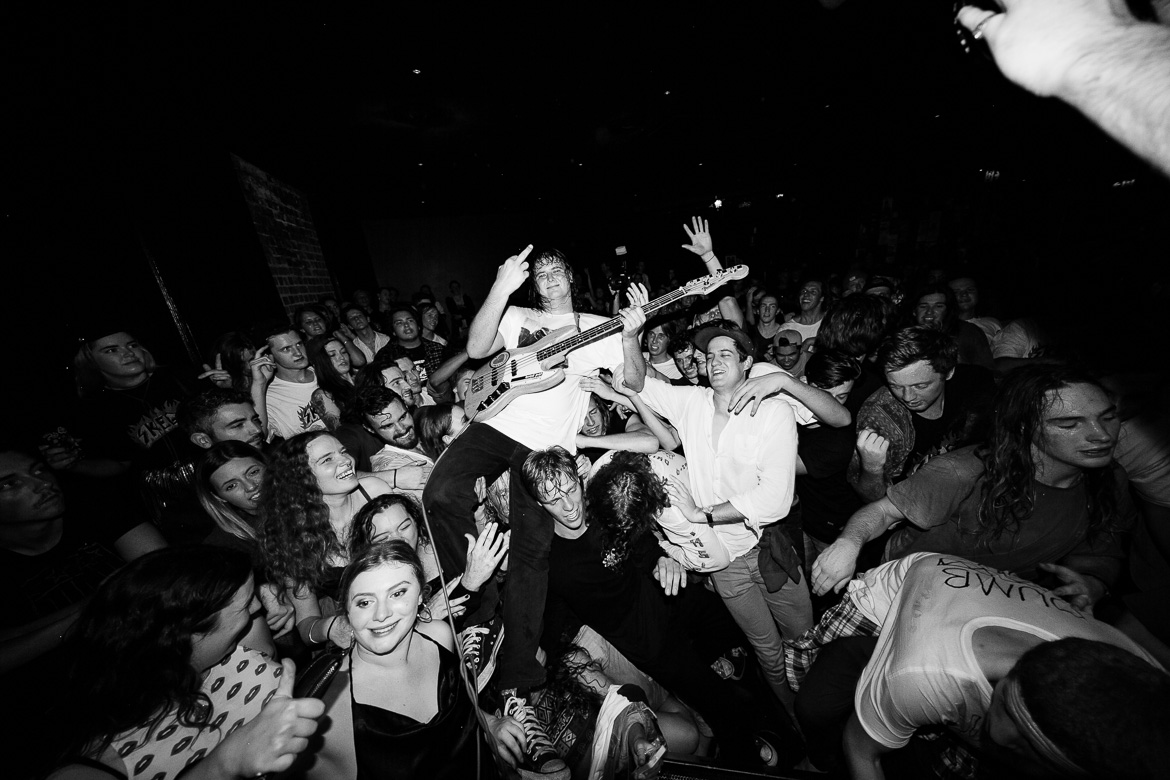 What's a rock gig without a little cheeky crowd surf with the most nonchalant middle finger of all time?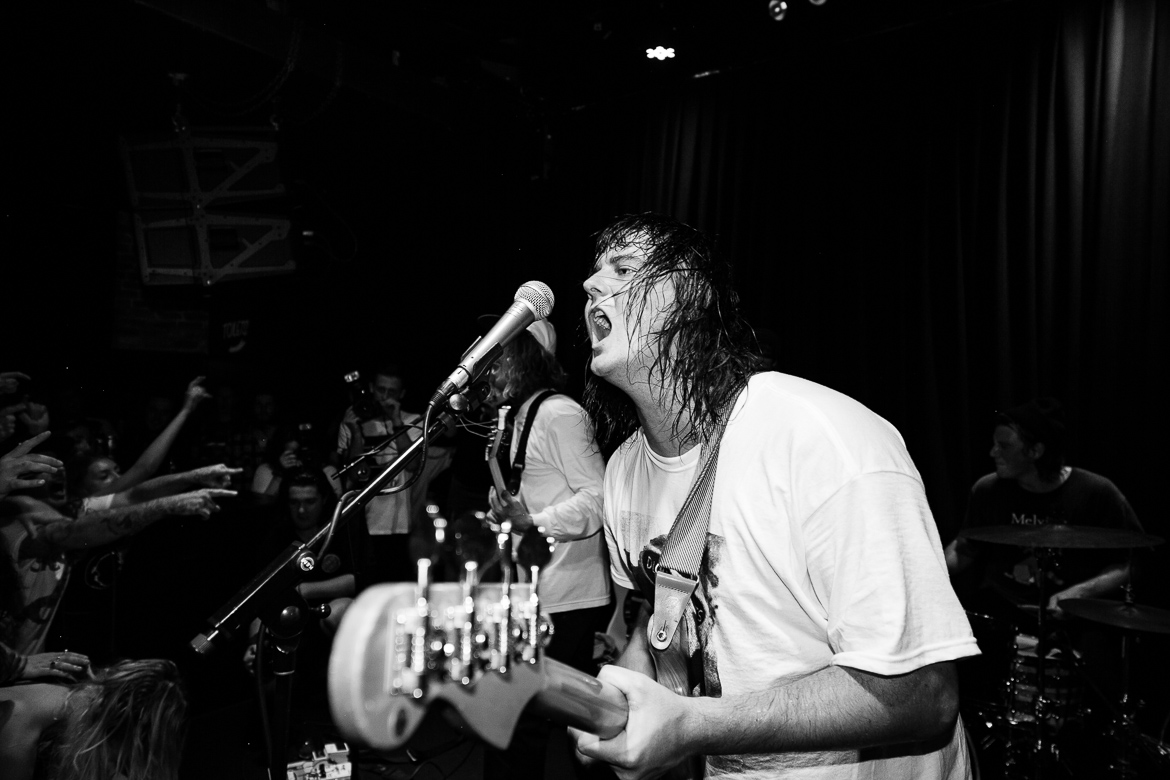 Toby with a speedy recovery back onstage.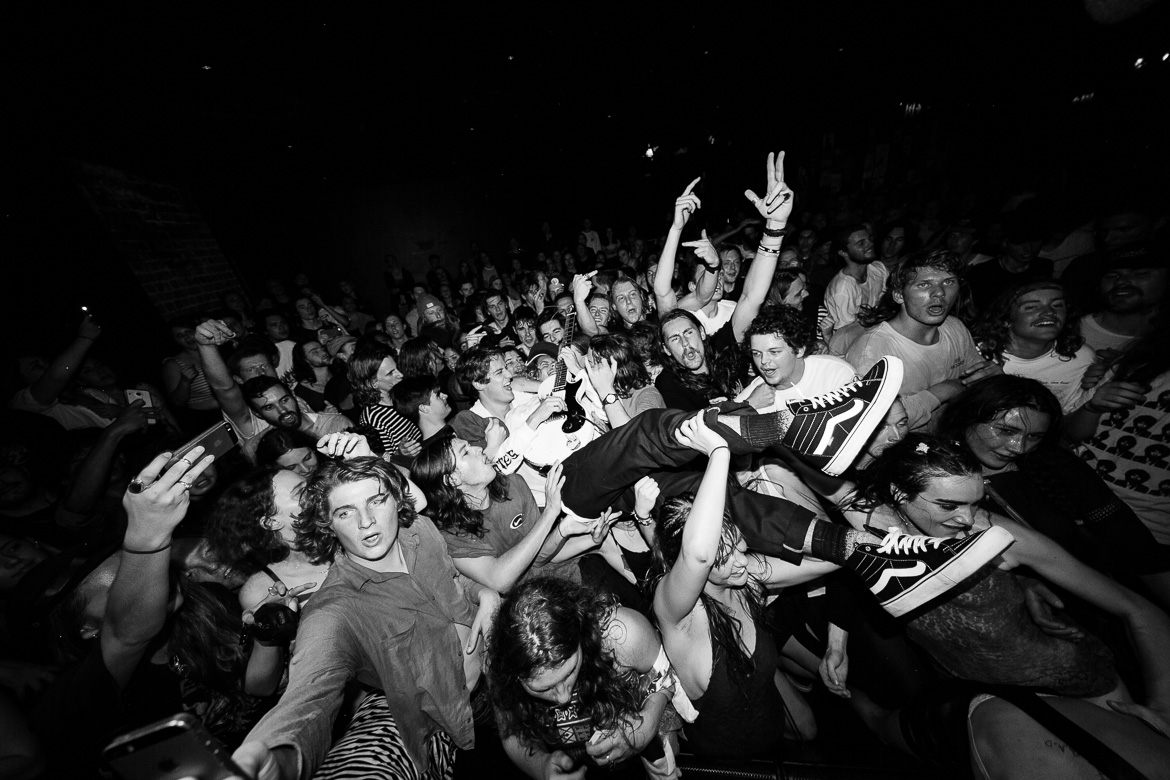 Never to be outdone, Benny takes his turn at jumping into a large congregation of sweaty people.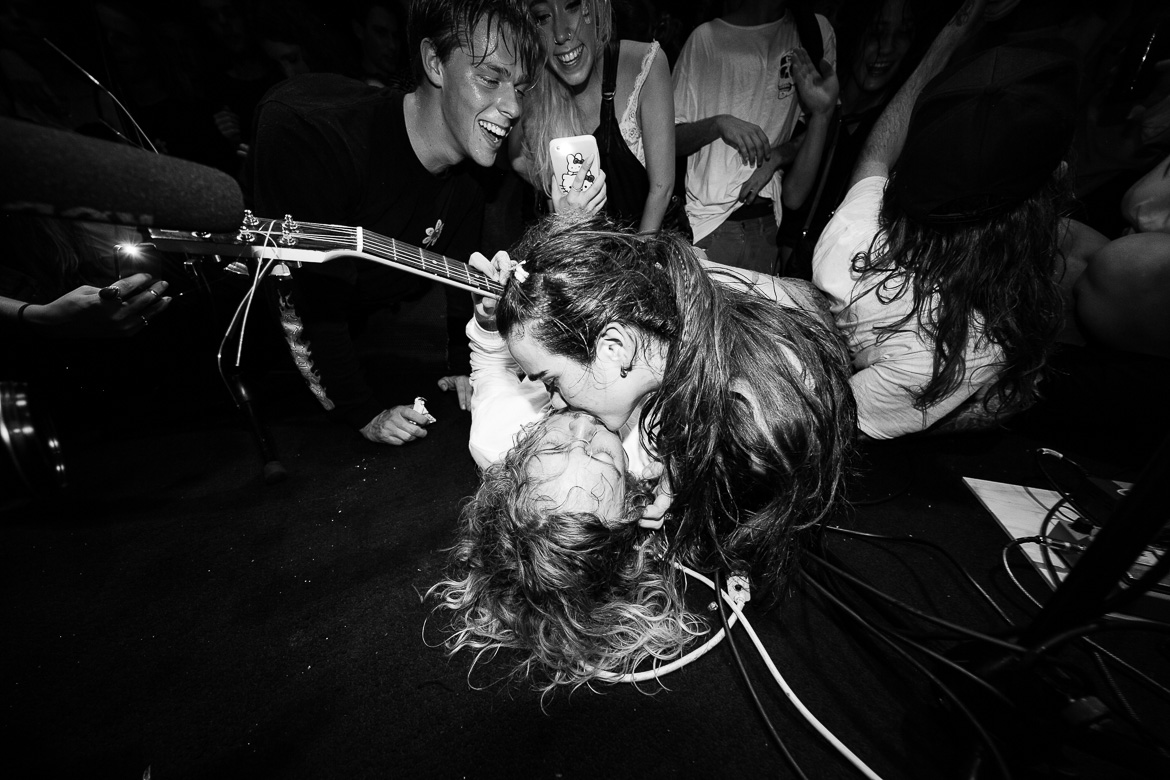 Benny still churning out the riffs while pashing a fan. This man is redefining what it means to multitask. Shouts to the lady in the background with the Hello Kitty phone cover, you the real MVP. Thanks to Skegss for spending the day with us, and make sure you catch them down at Yours & Owls festival next month!