All images via Converse //
Leading us into the future…
Today is a super special day, as it marks the beginning of Converse Reinvent 2020, the launch of the sneaker giant's freshest and most groundbreaking design initiatives: Converse CX and Converse SHAPES. After years of evolving with the needs, desires and expectations of global youth, Converse is reinventing it's design ethos to better reflect their experiences and the world around them.
"We've always been a progressive brand, but as we enter a new decade we see an incredible opportunity to push the boundaries of our own design and product ethos," says Phil Russo, Global VP, Design & Innovation at Converse.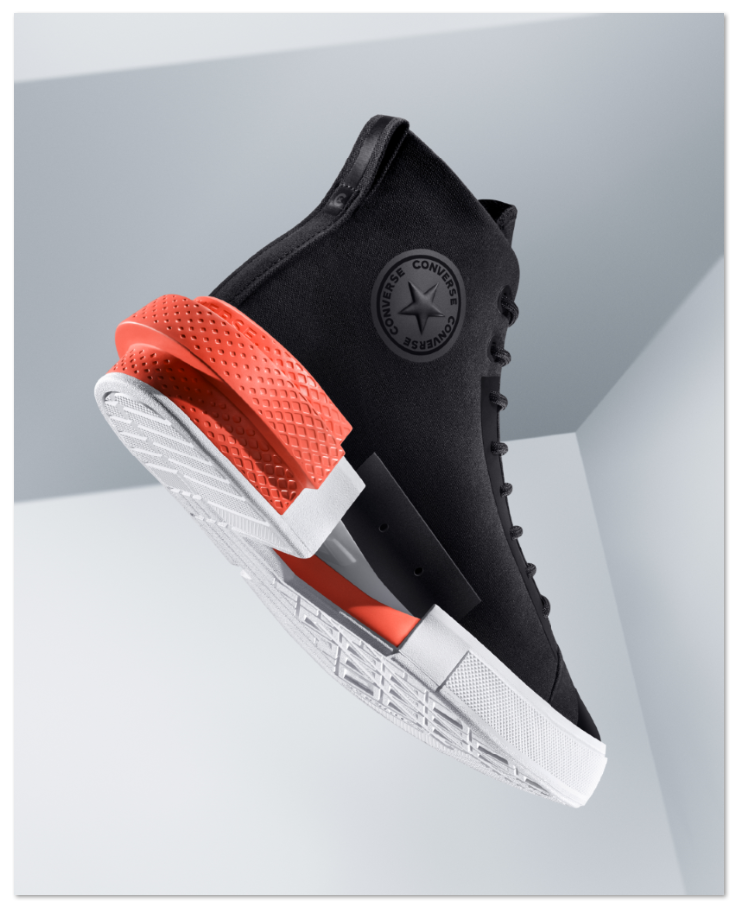 The new era ushers in the launch of the Converse CX. Coming through with forward thinking core elements such as the CX Stretch Canvas which adapts to the wearers foot, CX Foam which boosts impact absorption to maximise long lasting comfort and New Outsole Design which provides flexibility and improved durability, it's clear Converse are on a creative high right now, and are putting that energy right into their product.
The CX consists of three footwear designs:
All Star Disrupt CX
A futuristic twist on the classic Chuck Taylor All Star silhouette through it's signature heel counter, letting wearers express themselves through comfort and daring.
Chuck Taylor Disrupt CX
A sleek, low-cut slip featuring the innovative CX stretch canvas and foam, with radical design language that that couldn't fit with Converses' reinvention more perfectly.
Chuck Taylor All Star CX
Putting a spin on a familiar classic, the new All Star's will feature new stretch canvas, CX foam and transparent foxing to showcase it's transformative midsole.
To make things even better, Converse is reimagining clothing as well, introducing SHAPES: a genderless apparel collection: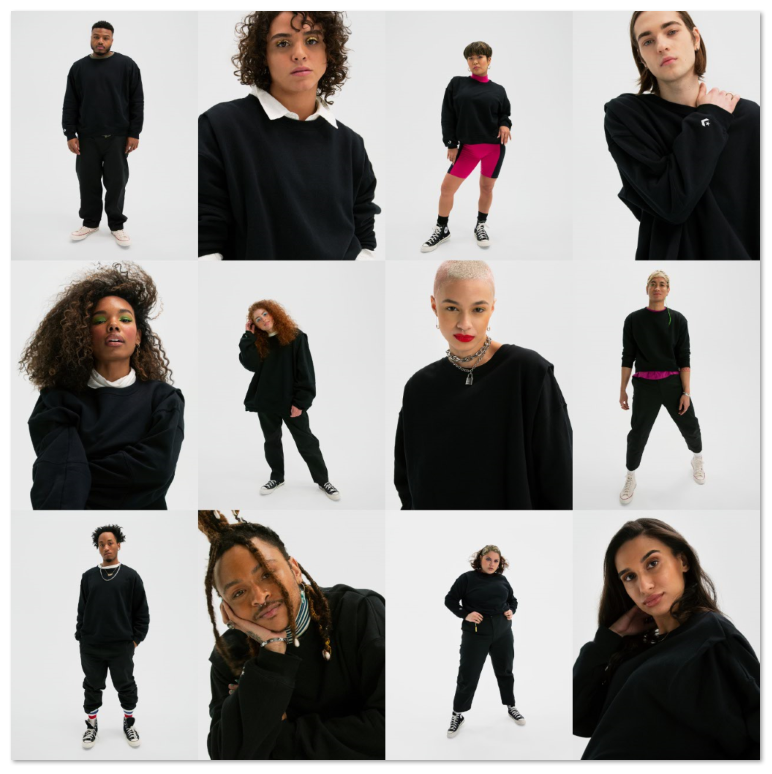 Basing the collection on the simple fact that the wearer defines the clothes, not the other way around, Converse have come through with a mad future focused clothing line that is made for all individuals in 2020, using size as a reference point, not an identity.
"SHAPES is the perfect example of how to meet the consumer in their element. By bringing functionality, inclusivity and comfort to everyday clothes, we believe we can really change the game", said Jon Tappan, VP, Global Apparel at Converse. No doubt he's right, and it's just so dope to see Converse leading the way into the future.
It really looks like Converse have really got their finger on their cultural pulse, coming through with one of the most innovative and progressive releases of 2020. You bet we'll be the first in line to cop these beauties.