Yes, we're officially halfway through 2017, which means it's time to reflect on the past six months of expensive yet aesthetically pleasing foot protectors.
Here are our favourite sneakers released in 2017 so far, with sportswear giants pulling out all the big guns in an increasingly competitive market. There's been plenty of bangers, and we're keeping our toes crossed for the second half of the year to provide even more flames. See our choices below:
NIKE AIR FORCE 1 LOW 'EASTER'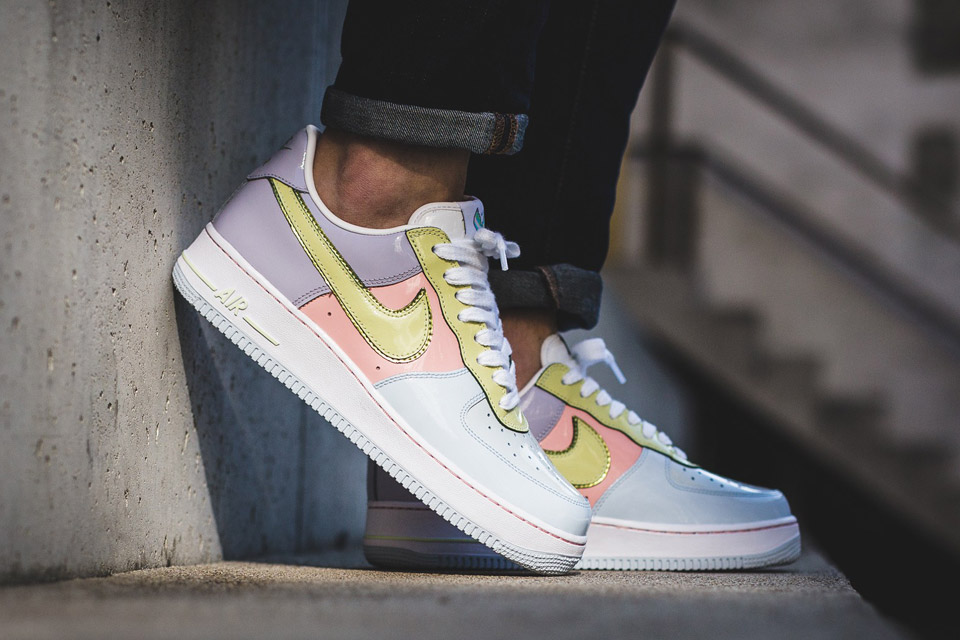 There may be no greater combination than patent leather and stupid pastel colours, and the Easter edition of the Air Force 1 supplies both by the bucketload. Originally released in 2005, wearing these will transport you back to a simpler time, one where you can wear XXXL white tall tees, 38 waist navy jorts and listen to pre-Trukfit Lil Wayne mixtapes. Ah, the glory days. Shouts to the Easter egg on the tongue, we love eggs.
NIKE AIR VAPORMAX 'PURE PLATINUM'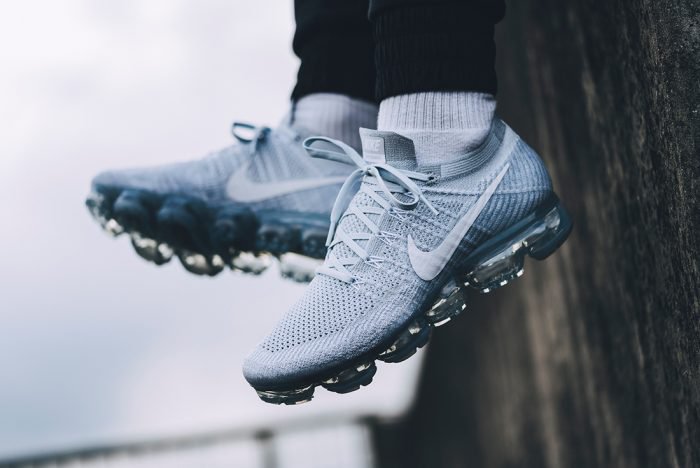 Introduced on Air Max Day 2017, the Vapormax and its ball-bustingly good air unit immediately commanded attention from Planet Earth and beyond. This shoe doesn't even have a damn midsole, favouring more obnoxious bubbles that breathe life into its other-worldly profile. While Nike have churned out endless Vapormax colours over the past few months, the Pure Platinum still shines the brightest, with the giant swoosh rounding off this serious statement piece.
NIKE ZOOM FLY SP 'CREAM ORANGE'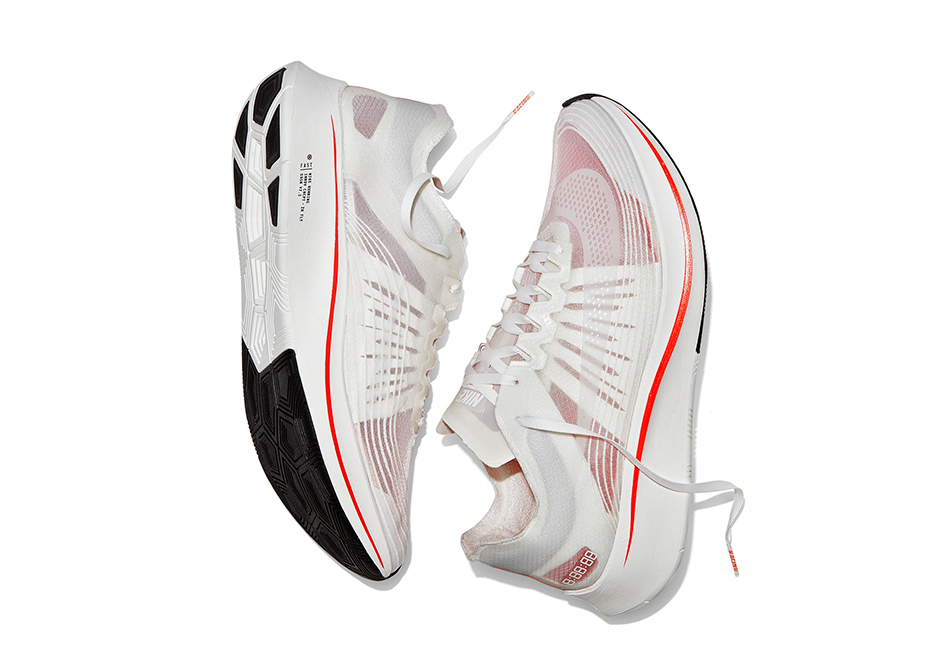 According to Nike, the Zoom Fly SP is "fast enough for race day, yet durable enough for everyday training." While I'm considering faking my own death to squirrel out of an 18-month Fitness First membership, these sneakers might be the motivation I need to hit the gym and get the summer rig on lock. Featuring a translucent upper (perfect if you like wearing ignorant patterned socks) and time stamps on the heel, this is race wear for the futuristic Speedy Gonzales.
ADIDAS X OVERKILL EQT SUPPORT ADV 'COAT OF ARMS'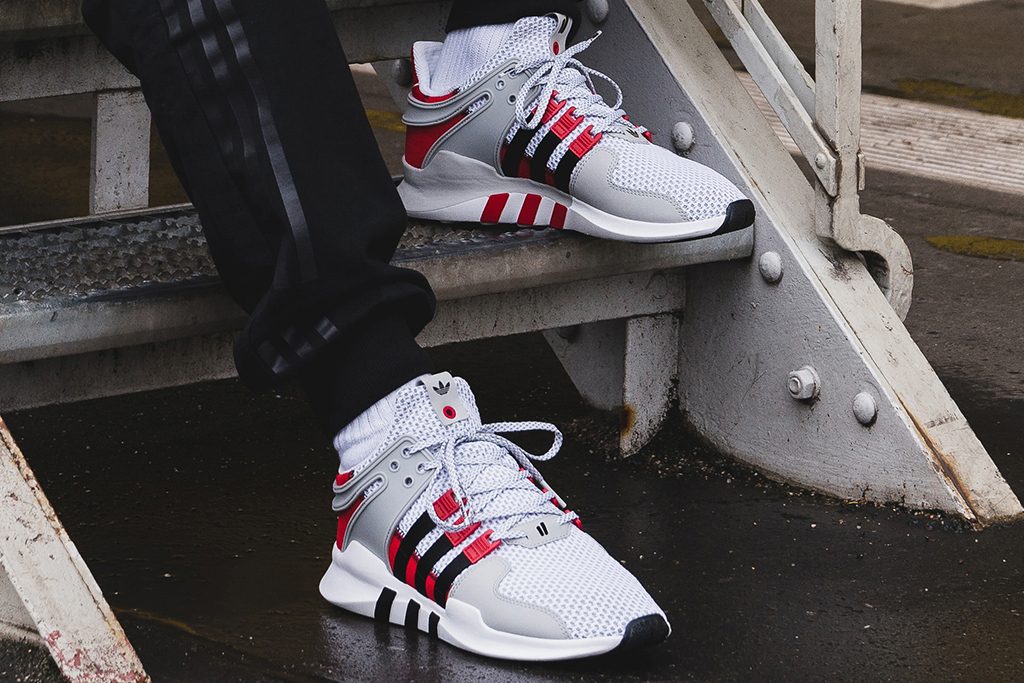 It's an all-German affair with this latest EQT ADV, which sees Adidas team up with their fellow countrymen at Overkill. Have you ever been to Kreuzberg? I haven't, but this is making me feel kinda close, maybe. The combination of red, black and white – the colours of Overkill's native Kreuzberg district – makes for a menacing combination on one of Adidas' best 2017 drops. Put these shoes on, close your eyes, and feel the energy of Berlin coursing through your veins.
NIKE FLYKNIT RACER 'BE TRUE'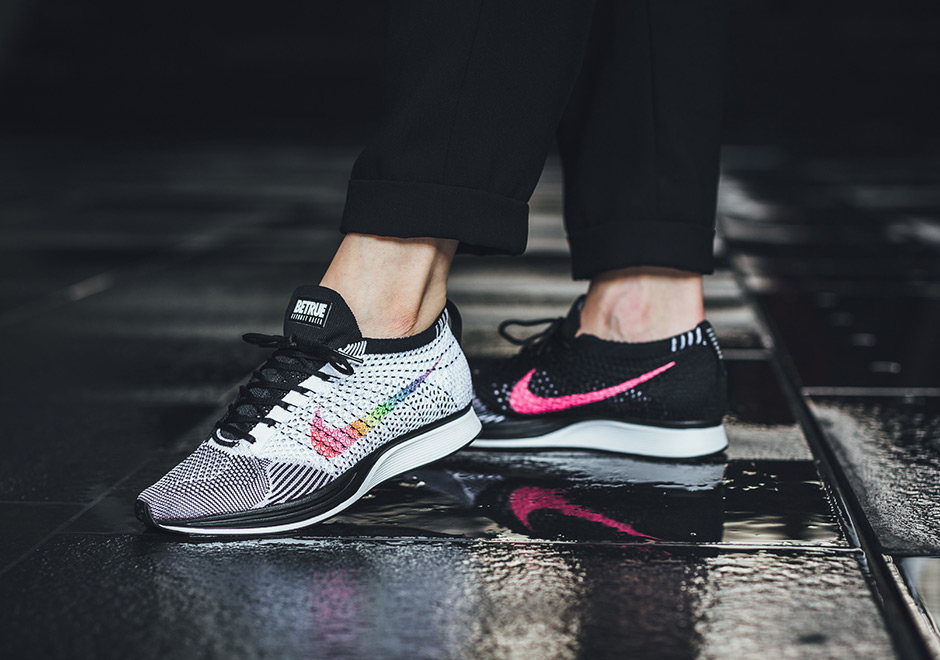 For years, wide-footed goofs like myself have awaited the return of the Flyknit Trainer, which is set to take place over the next few months. In the meantime, its sleeker and sharper sibling, the Flyknit Racer has been manning the fort with confidence, providing a featherweight option for people who don't have horrendously abnormal feet. This year's Be True offering stands as one of its best iterations, with a rainbow swoosh balanced by a solid hot pink one on the inner.
NIKE X OFF WHITE AIR JORDAN 1 'CHICAGO'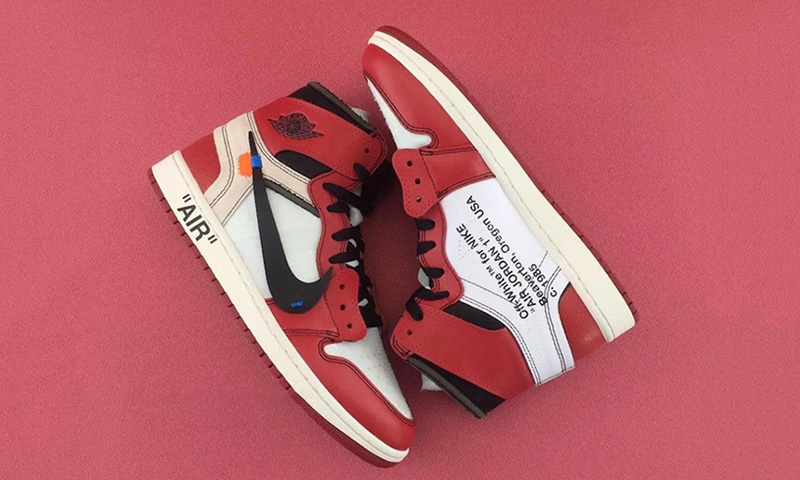 Off White is the brand known for creating that stripey shirt which all rich international students wear while shopping at Sneakerboy. Still, the brand's design capabilities have shone on their collaborations with Nike, and especially on this Jordan 1 inspired by the Chicago edition that looks kinda derelict and half-finished, but still strangely appealing. Just one request: Can we have more text stamped randomly across the upper? Perhaps even a haiku or Fetty Wap lyrics?
NIKE AIR MAX 1 JEWEL 'RUBY RED'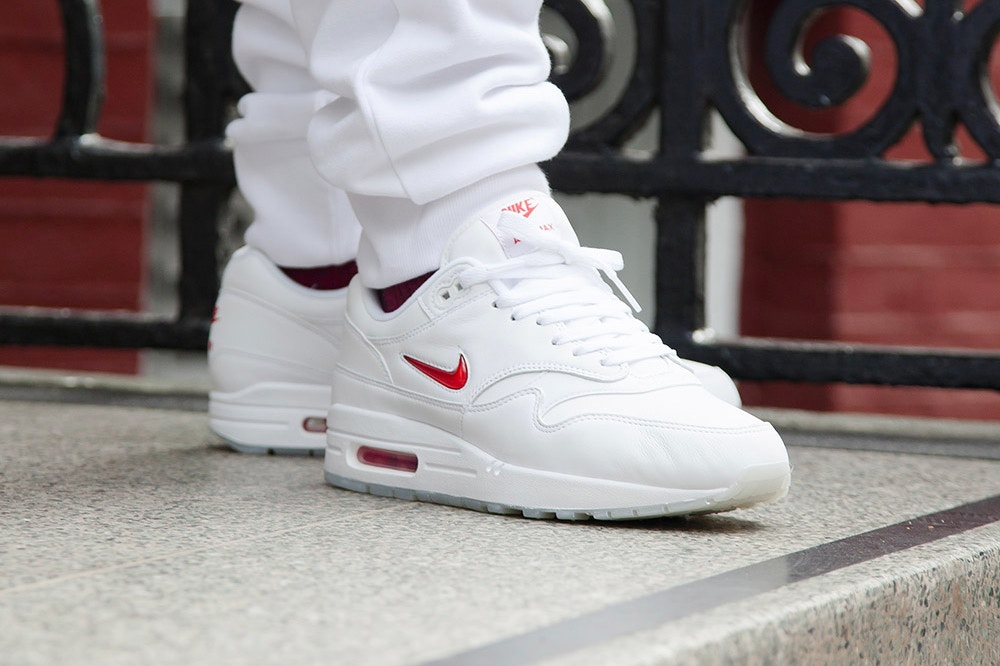 If you can't afford precious stones just yet, then the 'Ruby Red' edition of the Air Max 1 provides a viable option. Nike have dug out the jewels from their treasure chest, probably battling pirates along the way to provide sparkly, downsized swooshes on the Air Max 1, Air Force 1 and Cortez. Here, we witness a play on the OG Air Max 1's signature colourway, with a cloud-like upper broken by a jewel swoosh and an air unit to match. Less is more, sometimes.
NIKELAB ACG 07 KMTR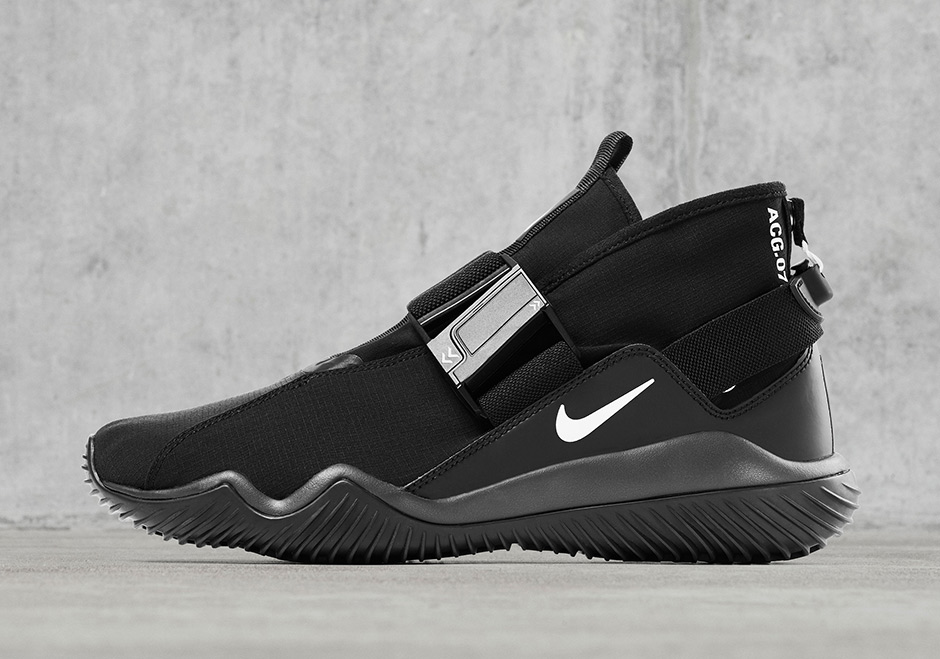 This sneaker has a bloody seatbelt on it. This is the sort of shoe that's worn by an urban ninja who will front-flip across three buildings to get a photograph of an abstract bridge with nice lighting to put on Tumblr. Think of the reblogs! Weather resistant means that you can explore the city in any conditions, and breathe a sigh of relief if you step in a puddle of garbage juice. You know that the KMTR is serious because they spelt it without any vowels.
NIKE AIR MAX PLUS BR 'ARCTIC ORANGE'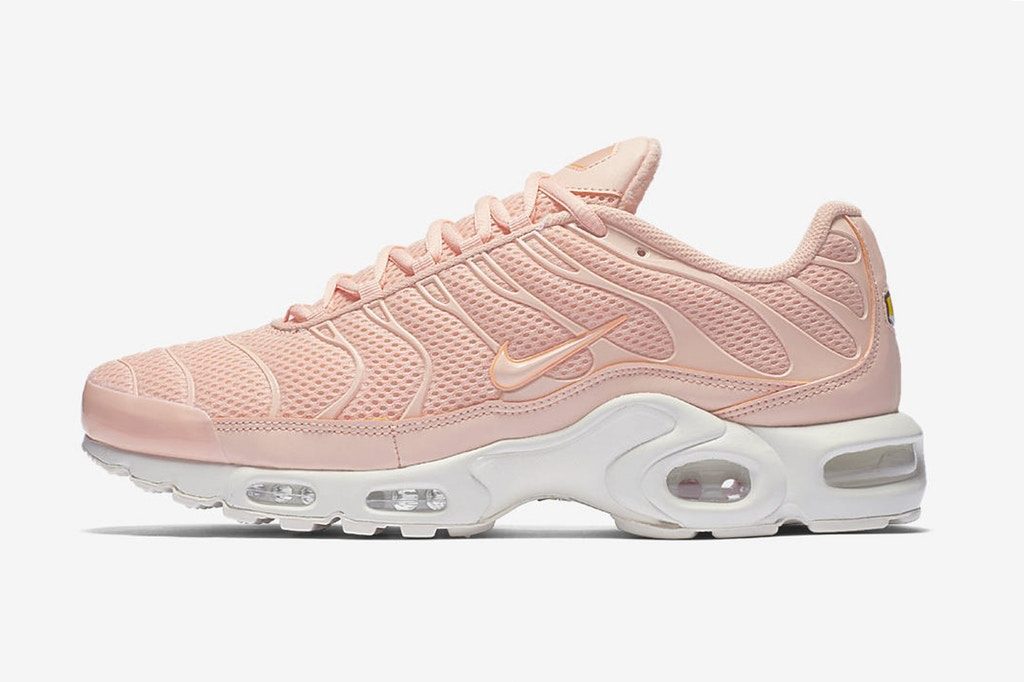 Nike's fiercest Air Max member, the TN, has undergone plenty of makeovers including the Ultra treatment and an upcoming hybrid with the Vapormax. While reactions for both have been mixed – including some very angry adlays threatening to boycott Foot Locker – this BR edition offers an amicable update. The 'Arctic Orange' upper looks alot like 'Intensified Salmon,' but it's a winner under any name, setting the stage for the TN's 20th birthday in 2018.
VANS X PEANUTS OLD SKOOL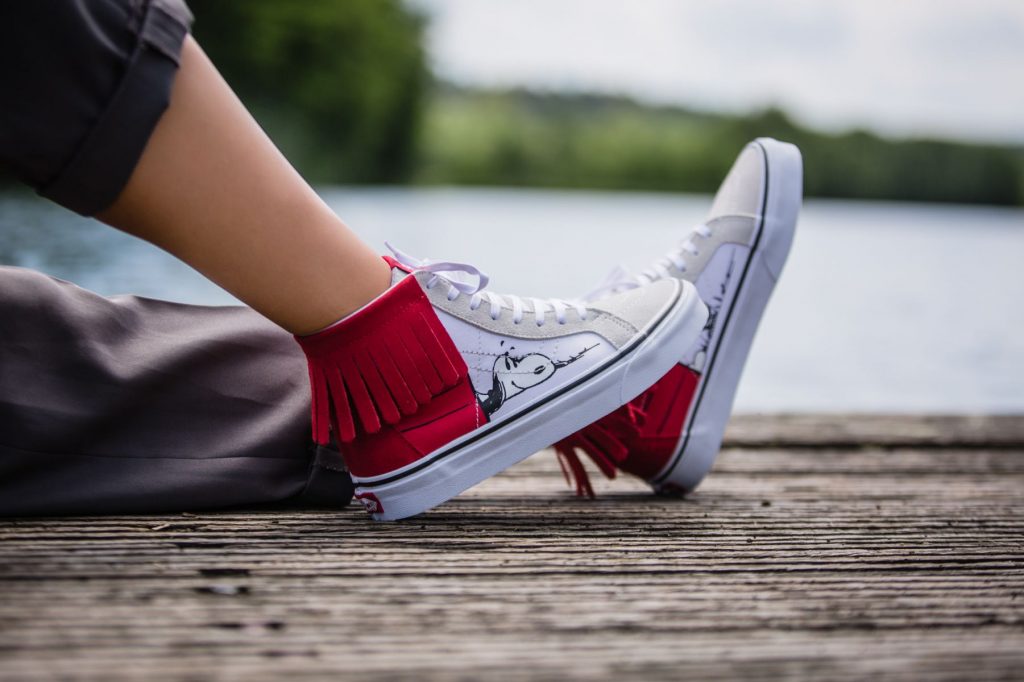 What kind of heartless bastard doesn't like Snoopy? After Kaws and Snoopy's collaboration had grown men heading out to Uniqlo to buy plush soft toys, Vans have come through with a very extensive joint venture with Peanuts, including this friendly re-imagination of the Old Skool. With a moccasin heel designed cheekily to represent Snoopy's doghouse, and his stupid smiley face poking out on the upper, this makes me want to be seven years old again.