You'll soon be able to wear your Internet browsing history on your sleeve, with Pornhub revealing a clothing collection with Richardson dropping today.
Having previously collaborated with cult websites like World Star Hip-Hop, the Richardson label has turned its attention to another online heavyweight in Pornhub. The X-rated collection comprises of tees, jumpers, accessories and even a one-piece swimsuit, most of which have been stamped boldly with Pornhub's dominant logo interwoven with Richardson's iconic 'R.'
Others feature artwork depicting famed adult star Asa Akira, while another features Pornhub branding alongside the flags of countries where the website is banned – touching on issues of censorship and sexual liberation.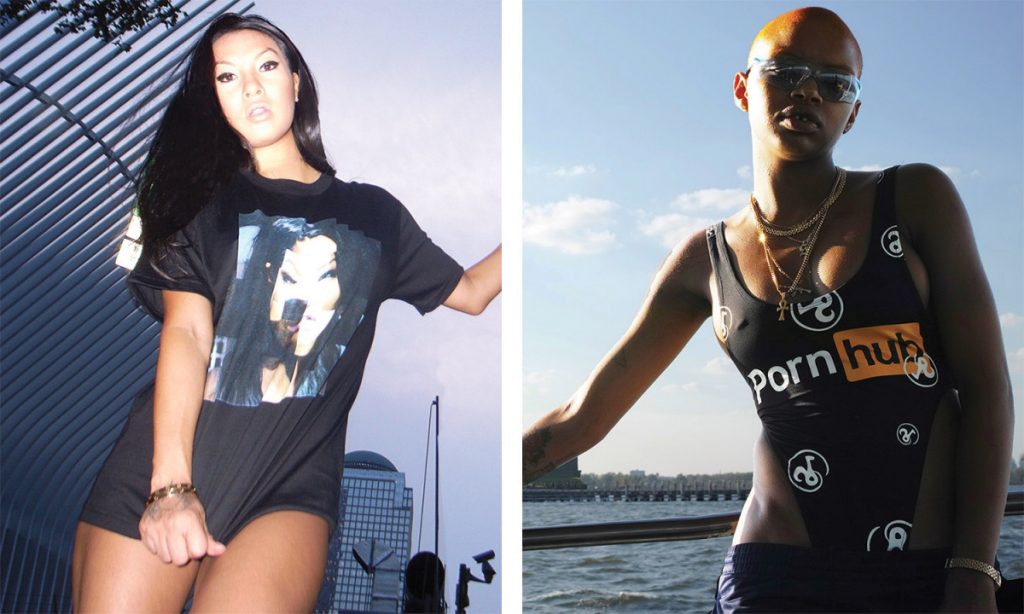 The collection drops today at Richardson's online store today: