THURSDAY, APRIL 13
THE NAUGHTY NOUGHTIES @ THE CLIFF DIVE
WHO: NES, OX BADMAN, JORDVN, DJ CHRDONNAY, 24 KARAT KEV
COST: $5 BEFORE 10:00PM, $10 AFTER // MORE INFO HERE

Kick off the long weekend at The Naughty Noughties: Six hours of 2000s hip-hop, spanning gangster rap classics to silky smooth R&B duets. Resident queen Nes will be dropping a Ludacris medley at midnight, while Jordvn, DJ Chardonnay, Ox Badman & 24 Karat Kev will also be on board.
HALFWAY CROOKS: BEACH BALLIN' @ BEACH ROAD HOTEL
WHO: DJ LEVINS, CAPTAIN FRANCO, KLASIK, MOWGLI MAY, BATESY, TULETT
COST: FREE // MORE INFO HERE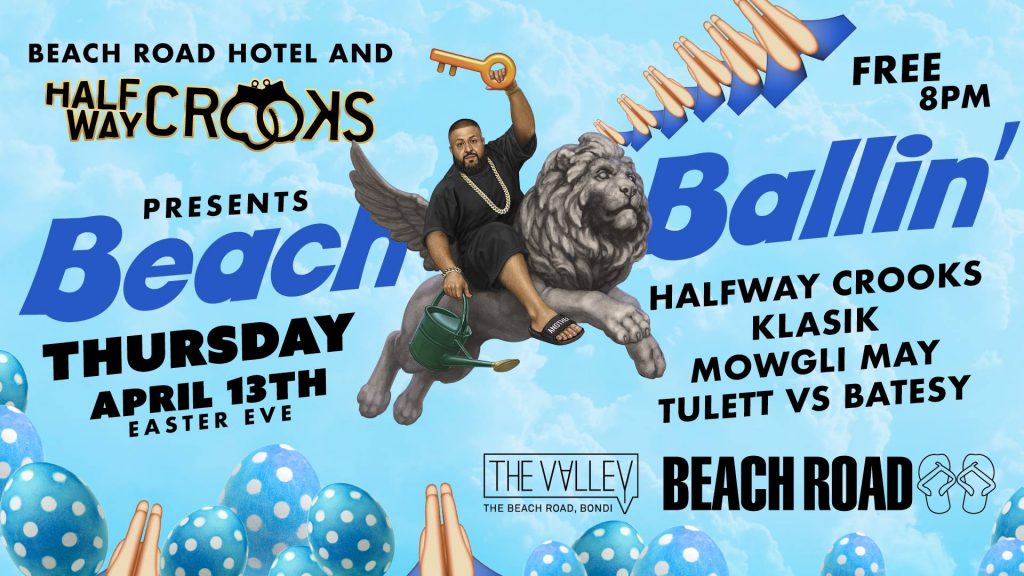 Sydney's veteran club rap duo, Halfway Crooks will be heading East for a blockbuster at Bondi's favourite watering hole, Beach Road Hotel. They've assembled a bunch of their previous guests to perform at the party including B Wise's touring DJ, Klasik, plus Tulett going head-to-head with Batesy.
SATURDAY, APRIL 15
BOYS NOIZE: WAREHAUS @ THE METRO THEATRE
WHO: BOYS NOIZE, JENSEN INTERCEPTOR, STEPHANE 1993
COST: $66.70 RIGHT HERE // MORE INFO HERE

Man, this is gonna be large. German techno producer Boys Noize has been to Australia plenty of times as a club favourite or festival headliner, but this might be his best visit yet. Taking over Metro Theatre, the BNR don will be delivering a three hour set for his Warehaus tour. It'll be delightfully dark and intense, we're stoked.
AND THEN: HIP-HOP HOLIDAY @ WORLD BAR
WHO: JOYRIDE, NES, FLEXMAMI, MATKA, ELLA MAXIMILLION & MORE
COST: MORE INFO HERE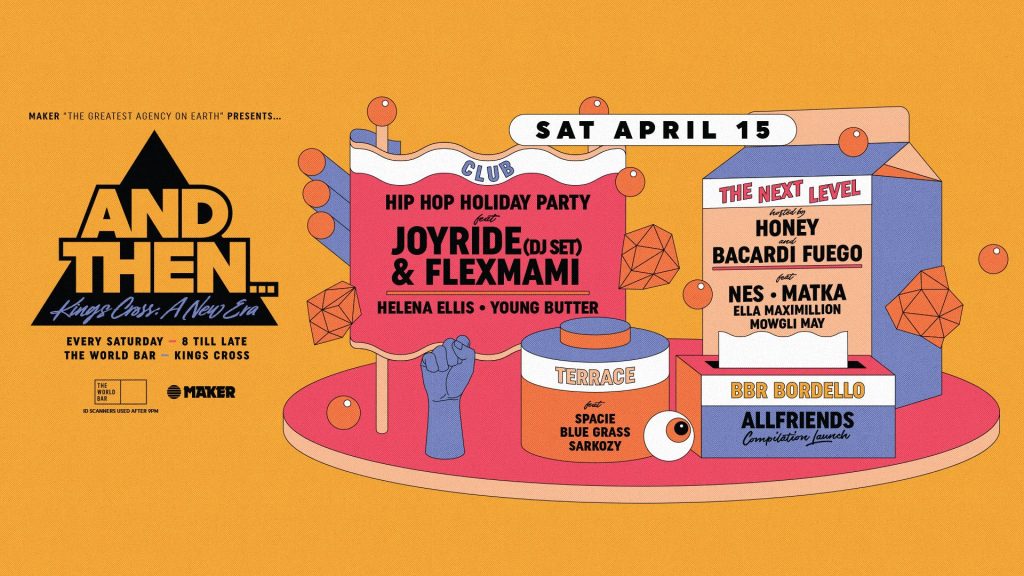 And Then is the new Saturday night party taking over Bayswater Road staple World Bar, and they'll be spearheading a hip-hop jam this Saturday at the multi-room, multi-level venue. Joyride (The Meeting Tree/One Day) will be headlining, with the Honey clique also curating a room featuring Matka, Ella Maximillion and more.
ROLAND TINGS @ OXFORD ART FACTORY
WHO: ROLAND TINGS, FISHING & VENUS II
COST: $23.10 RIGHT HERE // MORE INFO HERE

Roland Tings will be taking his Each Moment A Diamond tour on the road this April, which will also feature his new two-piece live show, which includes the man himself alongside a live drummer. Techno, house and beyond, there's a reason that Roland Tings is one of the country's fave producers.
SWISS DANK @ THE CLIFF DIVE
WHO: MASE, SEAN'DON, MOWGLI MAY, FLEXMAMI, CACHE ONE
COST: FREE BEFORE 11:00PM, $10 AFTER // MORE INFO HERE

Swiss Dank have been hosting parties for a year now, also soundtracking your Saturday nights with ignorant rap anthems via FBi Radio. They'll be celebrating their first anniversary with a birthday blowout at their spiritual home, The Cliff Dive, with three in-house members joined by Flexmami & Cache One.
ST O'DONNELL CONCEPT STORE CLOSING PARTY @ TAP GALLERY
WHO: ST O'DONNELL
COST: FREE // MORE INFO HERE

Sydney party crew St O'Donnell have hosted their concept store at Tap Gallery over the past week, and will be closing it all this Saturday night with their own crew performing alongside some special guests, yet to be revealed.
SUNDAY, APRIL 16
VOLUMES @ THE CLIFF DIVE
WHO: MANU CROOKS, GENESIS OWUSU, SLIM SET, FLEXMAMI, MATKA
COST: $11 RIGHT HERE // MORE INFO HERE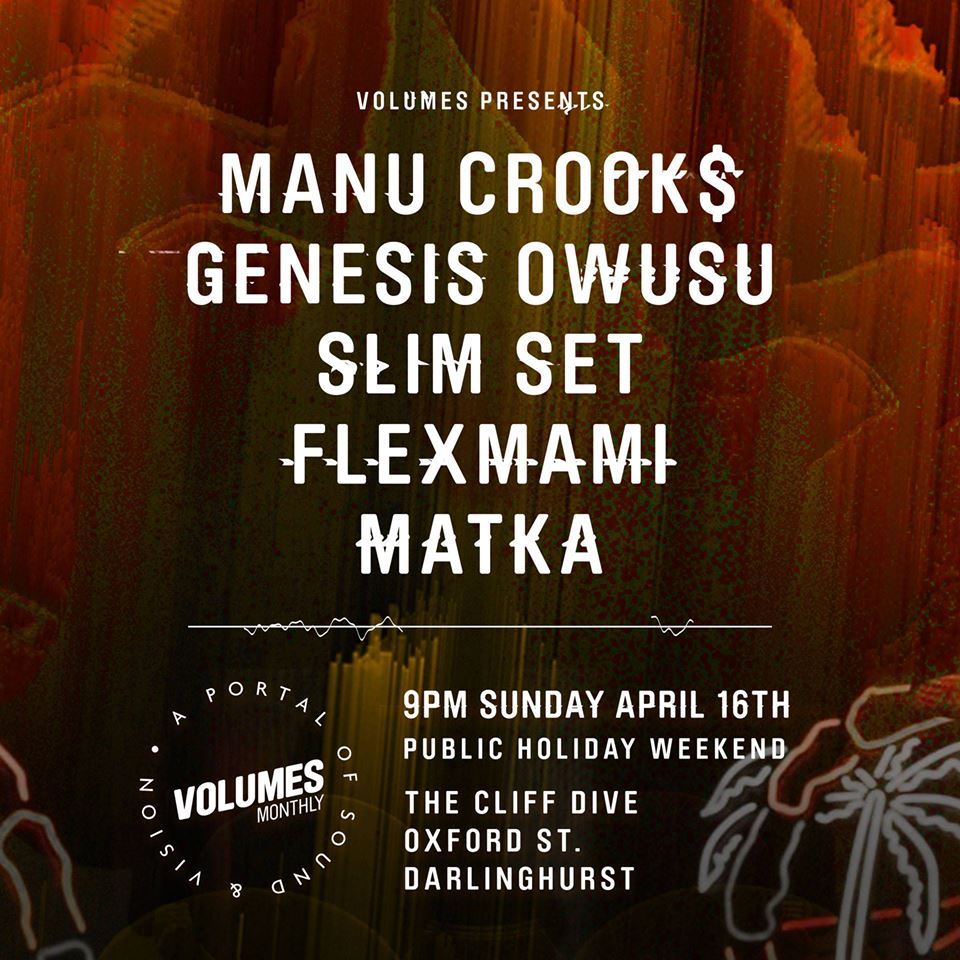 Volumes will be throwing a club night at The Cliff Dive with one of Australia's biggest rappers, Manu Crooks, on headline duties. Earning praise from BBC Radio 1, The Fader & Highsnobiety, Manu Crooks is set to blow internationally – with his recent tracks surpassing 1 million views on YouTube.
TOUCH BASS AFTER PARTY @ MAX WATT'S
WHO: JAUZ, SLUSHII, BLANKE, JADE LE FLAY, SLATE DJ'S
COST: $53 RIGHT HERE // MORE INFO HERE

Touch Bass may be sold out, but never fear – there's an afterparty across the road! Championing the bass-heavy and hyperactive elements of dance, Touch Bass' afterparty will feature Jauz and Slushii with co-headline sets, plus local favourites including Jade Le Flay on support.
MARCO POLO CLOSING PARTY @ IVY POOL
WHO: DANCE CULT, POOLCLVB & MORE
COST: $28 RIGHT HERE // MORE INFO HERE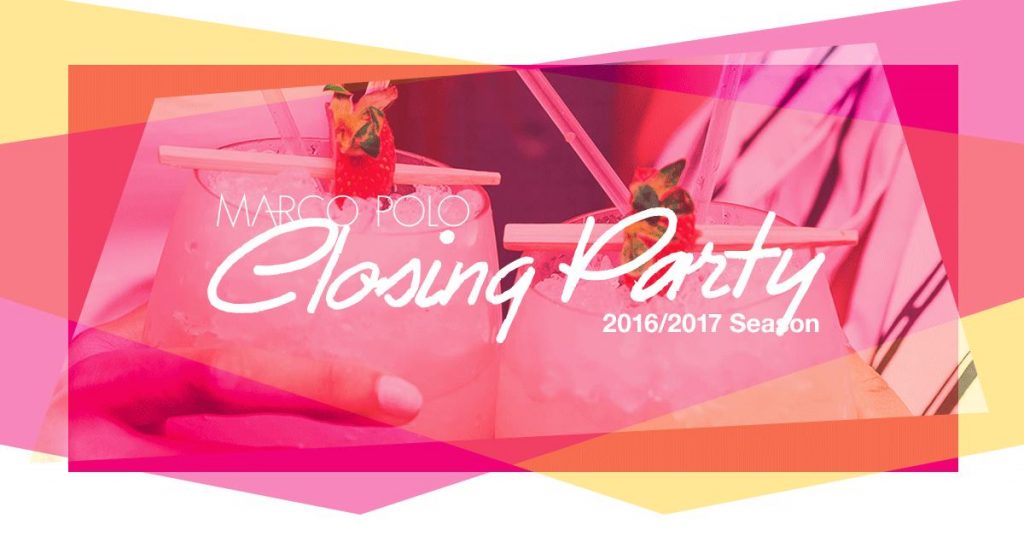 Sydney's favourite summer Sunday session, Marco Polo, is bowing out for another year as we rug up for the colder weather. To help us farewell the season, Dance Cult, Poolclvb and more will be taking over the decks for the last poolside jam for a few months. Happy & sad times.