FRIDAY, OCTOBER 13
RNB FRIDAYS @ QUDOS BANK ARENA
WHO: CRAIG DAVID, SEAN PAUL, NE-YO, KELLY ROWLAND, KELIS
COST: $99.90 RIGHT HERE // MORE INFO HERE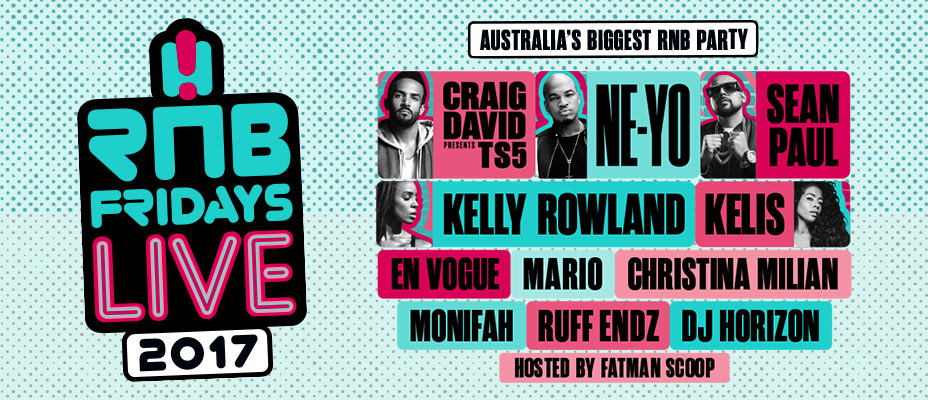 The RNB Fridays tour is huge. Jam-packed with nineties and noughties staples from rap and R&B, the whole mega-fest is headlined by Craig David's essential TS5 set, with timeless ballads from the likes of Ne-Yo and Mario. Throw in some Caribbean crossover jams with Sean Paul, and it's looking like a nice time for young and old.
SAN HOLO 'GOULDIAN FINCH 2' TOUR @ MAX WATTS
WHO: SAN HOLO, JUST A GENT, DROELOE
COST: $51 RIGHT HERE // MORE INFO HERE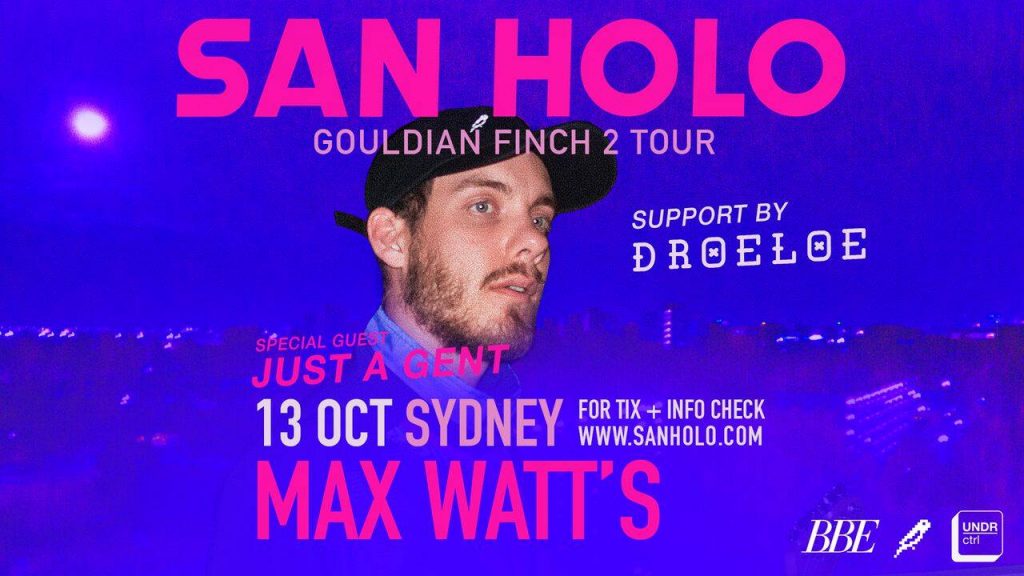 With punk rock roots, crossover trap anthems, Soundcloud-dominating remixes and releases on the likes of Nest HQ and Spinnin, San Holo's diverse career is set to come alight onstage tonight in Sydney. On his whirlwind visit (consisting of three shows on three consecutive nights) he'll be joined by Droeloe and Australia's own Just A Gent.
SATURDAY, OCTOBER 14
ONE IN A MILLION @ THE CLIFF DIVE
WHO: NES, JADE ZOE, BUSY
COST: FREE ENTRY BEFORE 10:00PM // MORE INFO HERE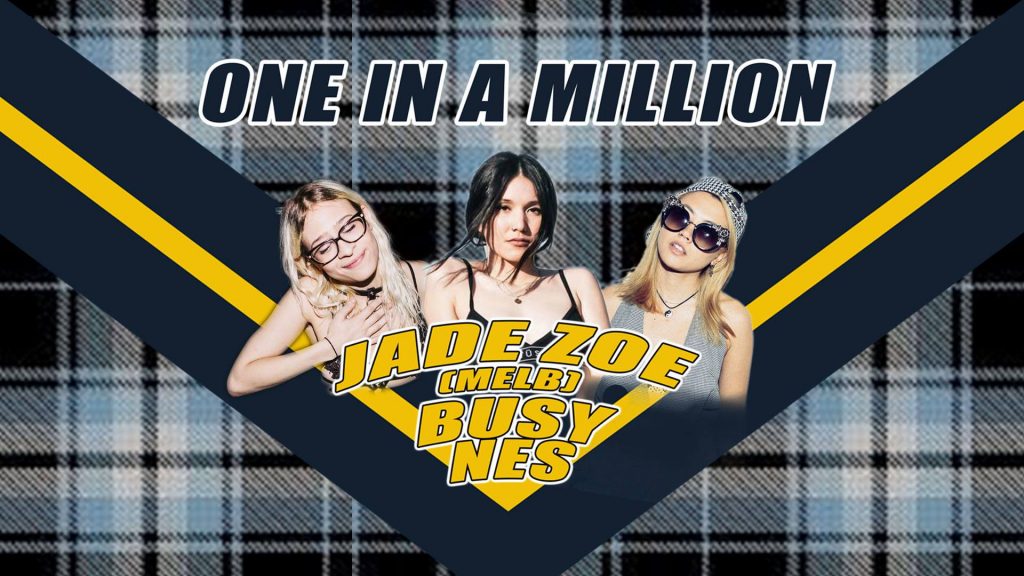 The Cliff Dive resident Nes is back with her One In A Million party this Saturday, delivering all the slow-grinding romance jams from the R&B realm. She'll be joined by fellow Sydneysider Busy and special interstate guest Jade Zoe of CRXZYSXXYCXXL and Complex Magazine.
10 YEARS OF OXFORD ART FACTORY @ OAF
WHO: GUM, PALMS, GREEN BUZZARD, ORB, BIG WHITE & MORE
COST: FREE WITH RSVP HERE // MORE INFO HERE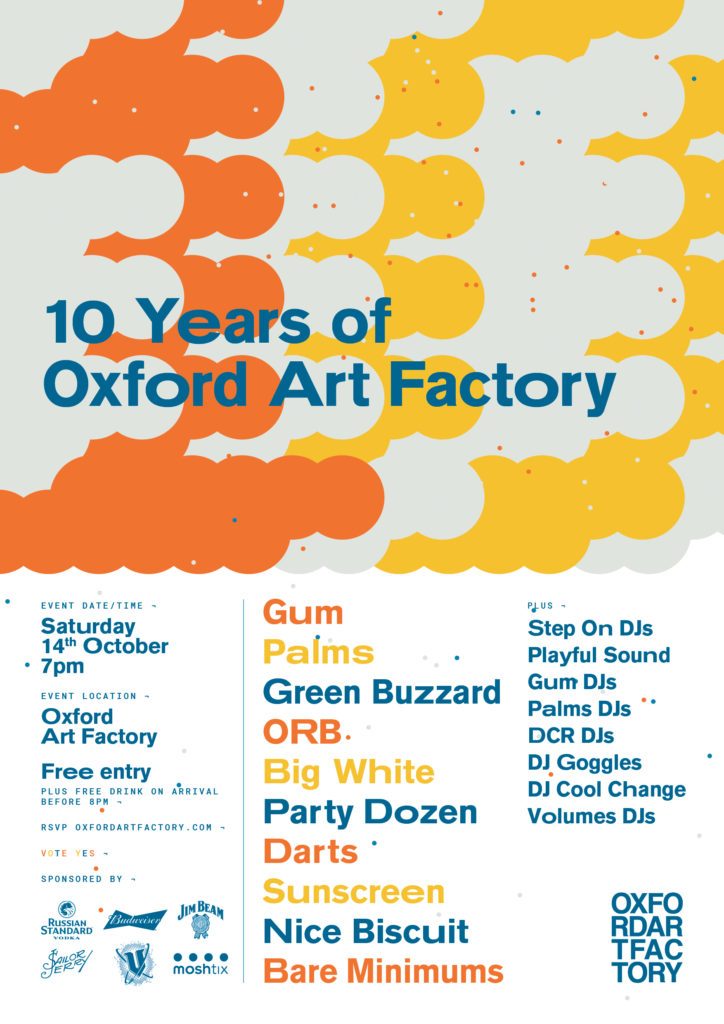 It's been a rough few years for Sydney venues, which means there's even more reason to celebrate one of the city's best as it turns 10 years old. Oxford Art Factory will be hosting a free birthday party across its two rooms, with live bands and DJs plus a free drink on arrival. Head on down and bring a b'day balloon.
IVAN OOZE 'THE SOCIAL ALIEN 2' TOUR @ THE CHIPPENDALE HOTEL
WHO: IVAN OOZE, MIDAS.GOLD
COST: $23.50 RIGHT HERE // MORE INFO HERE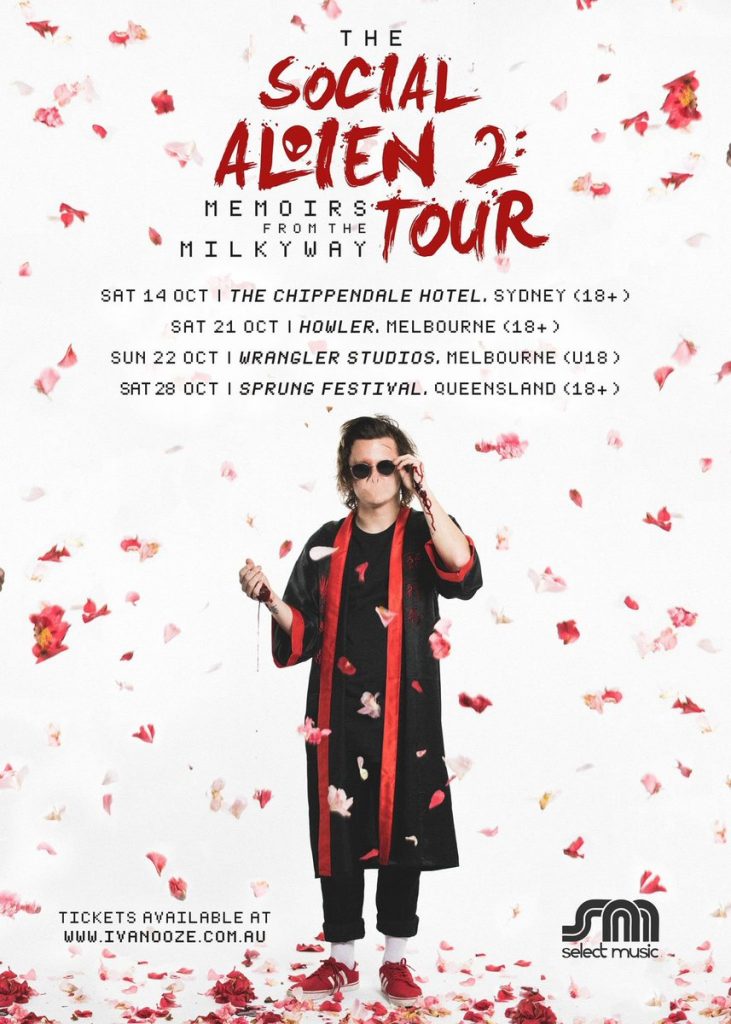 Having recently toured with Peking Duk and a fresh Ghostface Killah collaboration under his belt, Ivan Ooze is trekking on a solo tour across the country to support The Social Alien 2: Memoirs of the Milky Way, a follow-up to his breakthrough mixtape. He'll be joined at The Chippo by Brisbane's own Midas.Gold.