FRIDAY, AUGUST 11
BEASTSIDE 'TIMEFRAMED' LAUNCH @ THE CHIPPENDALE HOTEL
WHO: BEASTSIDE, POINT ONE CLIQUE, TRIPLE ONE, TENTH DAN, DJ KEAZY
COST: $12.25 RIGHT HERE // MORE INFO HERE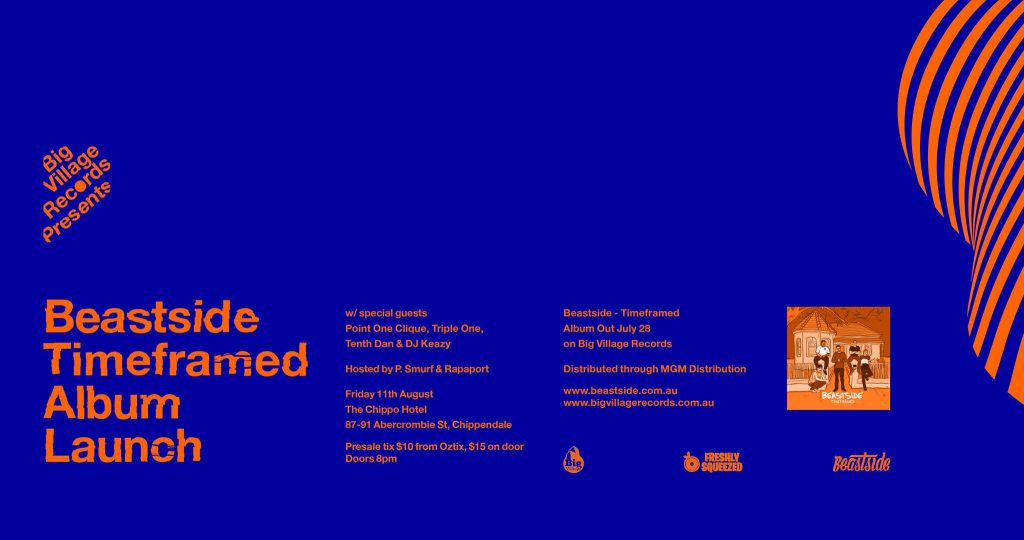 Having recently signed to Big Village Records, Sydney hip-hop clique Beastside wasted no time in revealing their debut album Timeframed to the world, an impressive full-length driven by rapid bars over eclectic, UK-flavoured production. They'll be launching the album at The Chippendale Hotel with support from the likes of Triple One. Huge.
BASSIC: UZ @ CHINESE LAUNDRY
WHO: UZ, GOLDBRIX, EBONY BOADU, CHENZO, BLACKJACK & MORE
COST: $33.10 RIGHT HERE // MORE INFO HERE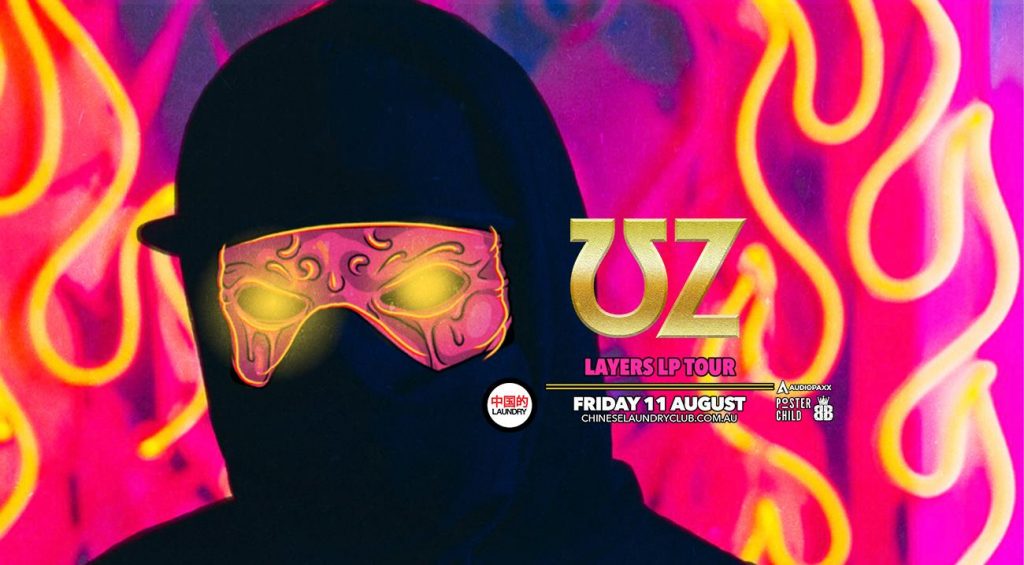 Celebrating his new Layers album – which notably features OG Maco – elusive trap producer UZ will be headlining the sweat den that is Chinese Laundry, playing alongside a bass-filled lineup including Goldbrix and Ebony Boadu for their Friday night Bassic instalment.
BANQUET @ THE WORLD BAR
WHO: DAWS, FLEXMAMI, HEIMANU, LIVEWIRE DJS, DR EVIL
COST: FREE ENTRY BEFORE 10:00PM WITH GUESTLIST // MORE INFO HERE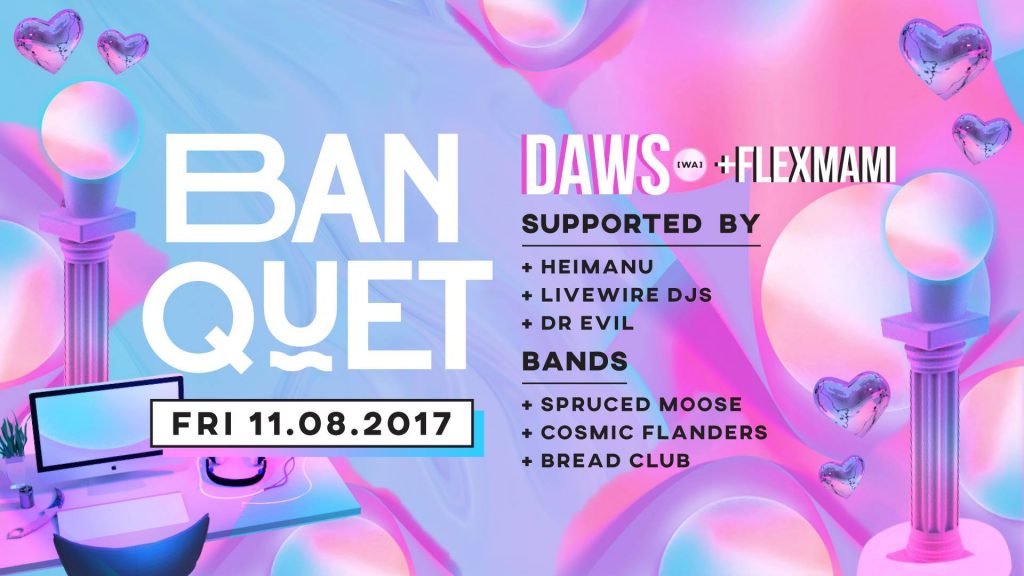 Banquet at The World Bar is kicking on in Kings Cross this Friday night, with special guest DAWS (Mutual Friends/Vita) spinning tunes, fresh from Perth. She'll be joined by the omnipresent Flexmami, making for a dynamic duo on headline duties. Live bands include the excellently-named Spruce Moose.
SATURDAY, AUGUST 12
MANTRA COLLECTIVE & THIS: WINTER CRUISE @ SYDNEY HARBOUR
WHO: COSMJN, LIZZ, MANTRA COLLECTIVE, ELIJAH SOMETHING, HARRY SANGER
COST: $48.60 RIGHT HERE // MORE INFO HERE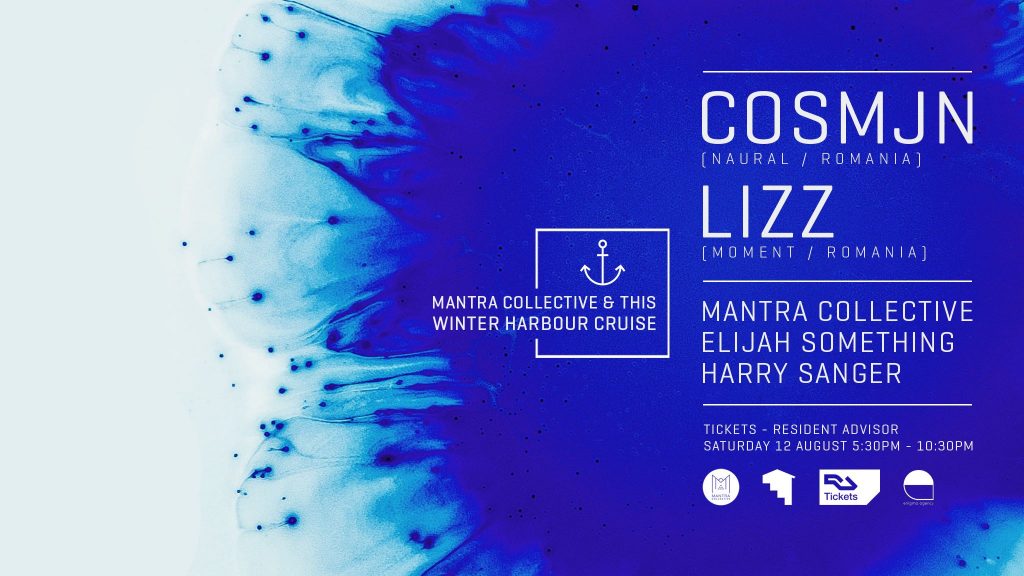 Feel like hitting the waters of Sydney Harbour with five hours of solid house and techno? Mantra Collective and THIS have teamed up for a picturesque aquatic adventure, captained by Romanian producers Cosmjn and Lizz, sailing off at sunset and well into the night.
SWISS DANK @ THE CLIFF DIVE
WHO: SEAN'DON, THE RUDY
COST: FREE ENTRY UNTIL 10:00PM // MORE INFO HERE

FBi Radio dons Swiss Dank will be back at The Cliff Dive, playing all the best contemporary rap heaters ft. obnoxious ad-libs aplenty. Sean'don and The Rudy are in for the long haul, going back to back for seven hours straight. Strap in and get yourself a watermelon cocktail.