FRIDAY, SEPTEMBER 8
ARIANA GRANDE @ ICC SYDNEY THEATRE
WHO: ARIANA GRANDE
COST: $99.90 RIGHT HERE // MORE INFO HERE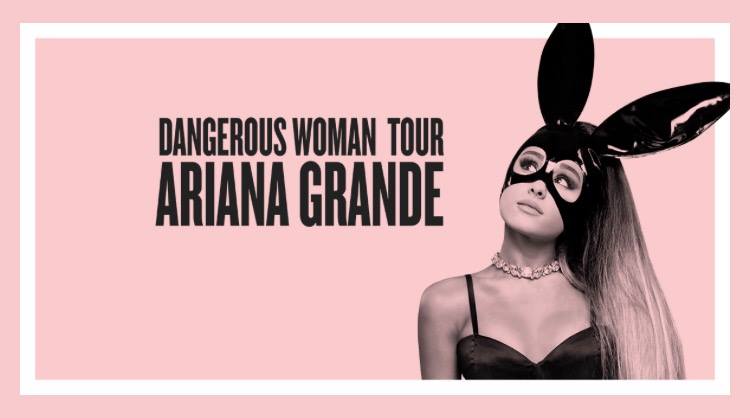 Pop mega-star Ariana Grande is taking to Darling Harbour tonight for the first of two headline shows in Sydney. The Dangerous Woman tour has been trekking all over the globe and has now finally landed Down Under, and we're hoping to hear 'Love Me Harder' at least five times.
BANQUET PRESENTS: STRICTLYBEATS 1ST BIRTHDAY @ THE WORLD BAR
WHO: JADE LE FLAY, MAXJE, JHASSIC, MI77ENZ, CLYCLIC & MORE
COST: FREE BEFORE 10:00PM // MORE INFO HERE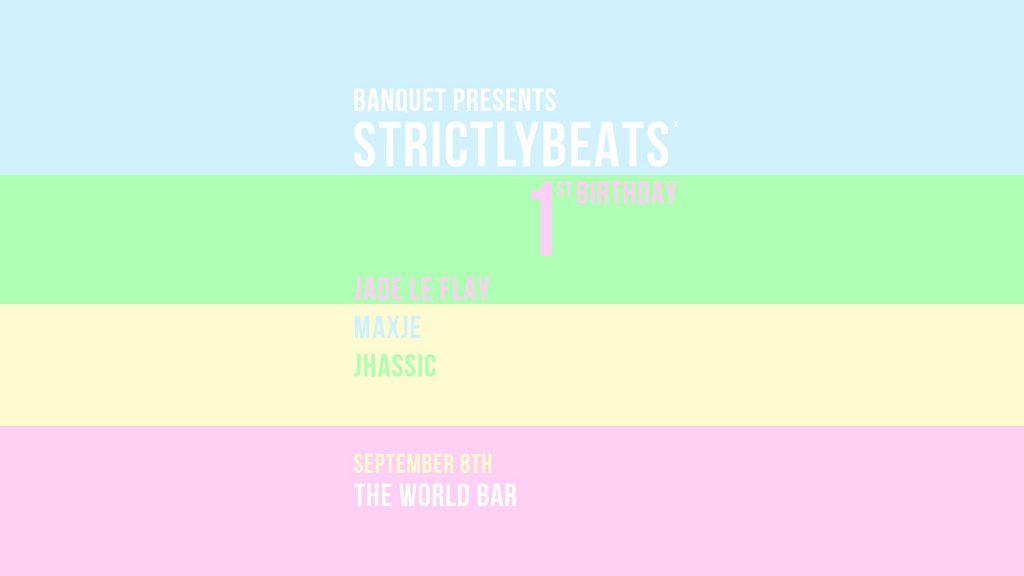 Still kicking on in Kings Cross? The World Bar is one of the few venues in the district still holding wall-to-wall, full capacity parties, and tonight is yet to be another sizeable one. In case it wasn't evident by the name, StrictlyBeats champion all things from the electronic and dance realms, with Jade Le Flay, Maxje & Jhassic on selector duties for their first birthday.
SATURDAY, SEPTEMBER 9
HUMAN MOVEMENT & FRIENDS @ THE METRO THEATRE
WHO: HUMAN MOVEMENT, DEMUJA, RUDOLF C, JENNIFER LOVELESS, ANTHONY FADE, SHOUSE
COST: $34.80 RIGHT HERE // MORE INFO HERE

Local techno duo Human Movement have thrown three sold-out parties under their name thus far, and are earning quite a fierce reputation for their all-night rambunctious gatherings and quality production. They'll be gathering all their friends once more for a jam at The Metro Theatre, including Demuja and Rudolf C on the decks. Prepare for sweat.
ONE IN A MILLION @ THE CLIFF DIVE
WHO: NES, GCOO, KOSMIC
COST: FREE BEFORE 10:00PM // MORE INFO HERE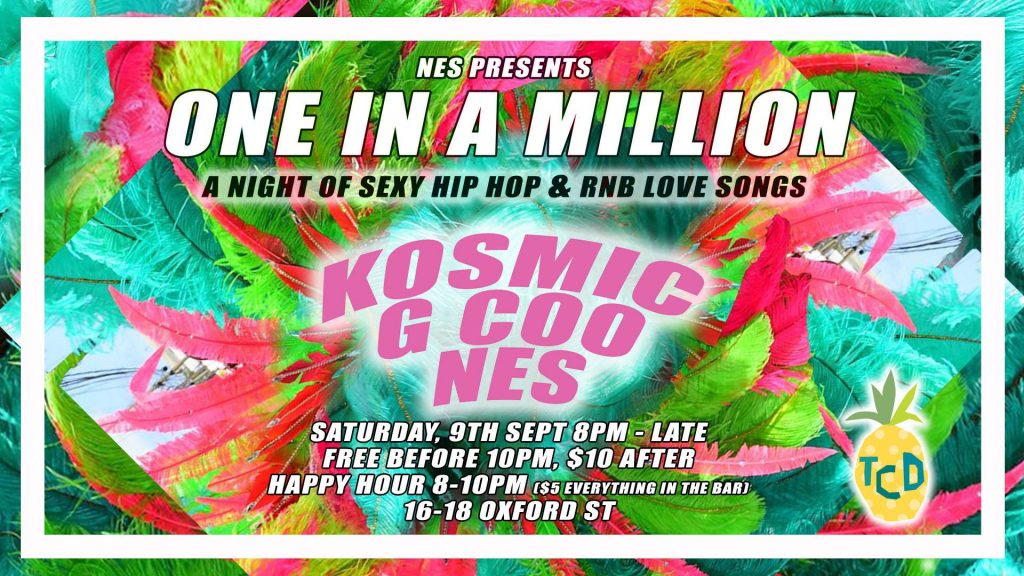 Sexy R&B aplenty at The Cliff Dive this Saturday, with One In A Million returning to serenade your earholes with ballads and beats from Cupid's collection. Nes, G Coo and Kosmic taking over the decks for six hours of power, with two happy hours meaning $5 everything from the bar until 10:00pm.
SUNDAY, SEPTEMBER 10
BLOW UP @ THE LANSDOWNE HOTEL
WHO: RIBONGIA, ZIGGY RAMO, LEFT, NES, FLEXMAMI, BAD DEEP & MORE
COST: FREE // MORE INFO HERE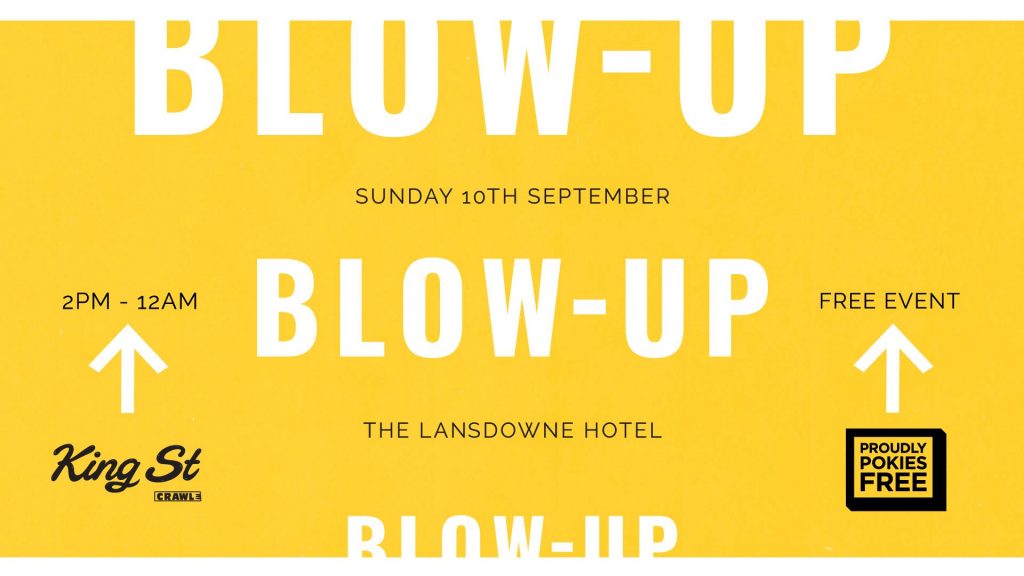 Party heroes Bad Deep have teamed up with Proudly Pokies Free to throw a party at the recently renovated (and pokie free) Lansdowne Hotel. Since its resurrection, The Lansdowne has already hosted performances from Australia's best musos, and Sunday will see Ribongia, Ziggy Ramo, Left and more perform live alongside DJ sets. It's all free!