FRIDAY, MAY 19
VOID PRESENTS: YOUNGSTA @ THE METRO THEATRE
WHO: YOUNGSTA, GARAGE PRESSURE, VICTIM, ZERODUB, LUKE SNARL & MORE
COST: $30 RIGHT HERE // MORE INFO HERE

Reviving their endless nights of club mayhem on Oxford Street, VOID will be returning to champion all things UK Bass & Dubstep with international headliner Youngsta at The Metro Theatre. Having been pivotal to the genre's success with his slot on Rinse FM as well as a producer and A&R, prepare for it to get hot and heavy.
SATURDAY, MAY 20
AND THEN: SWICK @ THE WORLD BAR
WHO: SWICK, ANDY LOWE, KEYES, SARKOZY & MORE
COST: MORE INFO HERE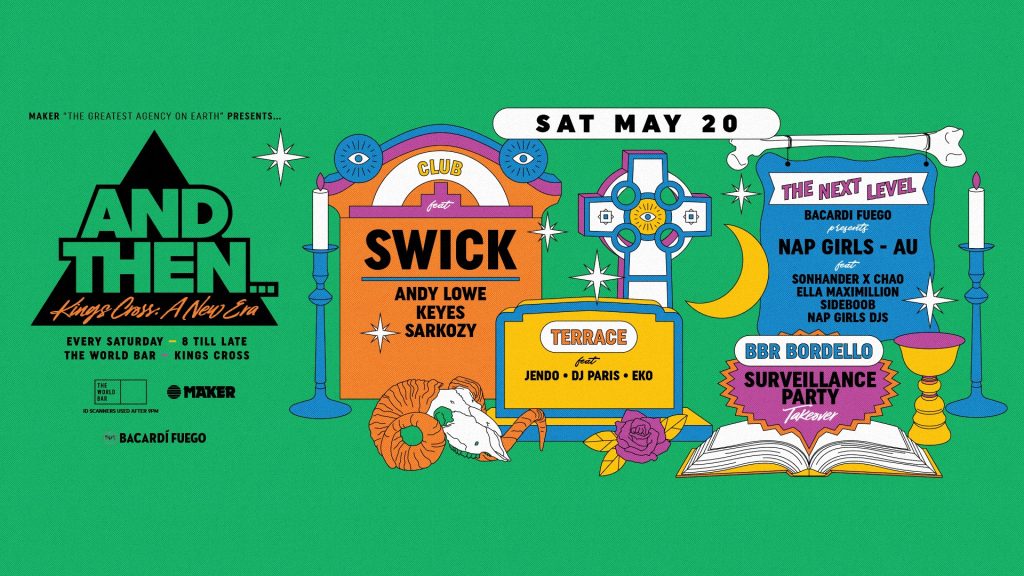 The World Bar is one of the last active venues at Kings Cross, but weekly night And Then is still providing some sweaty dancefloors every Saturday evening. This time around, NLV Records signee Swick is on headline duties, with the multi-level venue also providing plenty of stages for all tastes.
PLAYER HATERS BALL @ HUDSON BALLROOM
WHO: FLEXMAMI, SHANTAN WANTAN ICHIBAN, JAYTEEHAZARD, MOWGLI MAY
COST: $5 BEFORE MIDNIGHT, $10 AFTER // MORE INFO HERE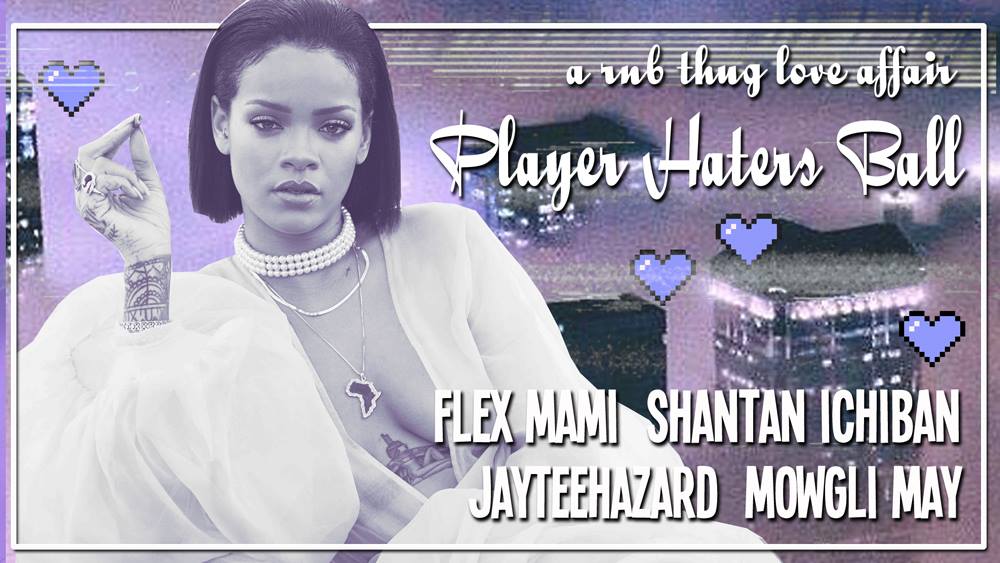 It's a night of slow-grinding R&B at Hudson Ballroom this weekend, with longtime fave Player Hater's Ball returning for a night of emotional body-rolling. Rihanna is on the flyer, we're sold! Residents Shantan Wantan Ichiban and FlexMami will be joined by JayTeeHazard (Elefant Traks) and Mowgli May (Swiss Dank) on the decks.
SWISS DANK @ THE CLIFF DIVE
WHO: MASE, SEAN'DON, MOWGLI MAY, MATKA
COST: FREE UNTIL 10:00PM // MORE INFO HERE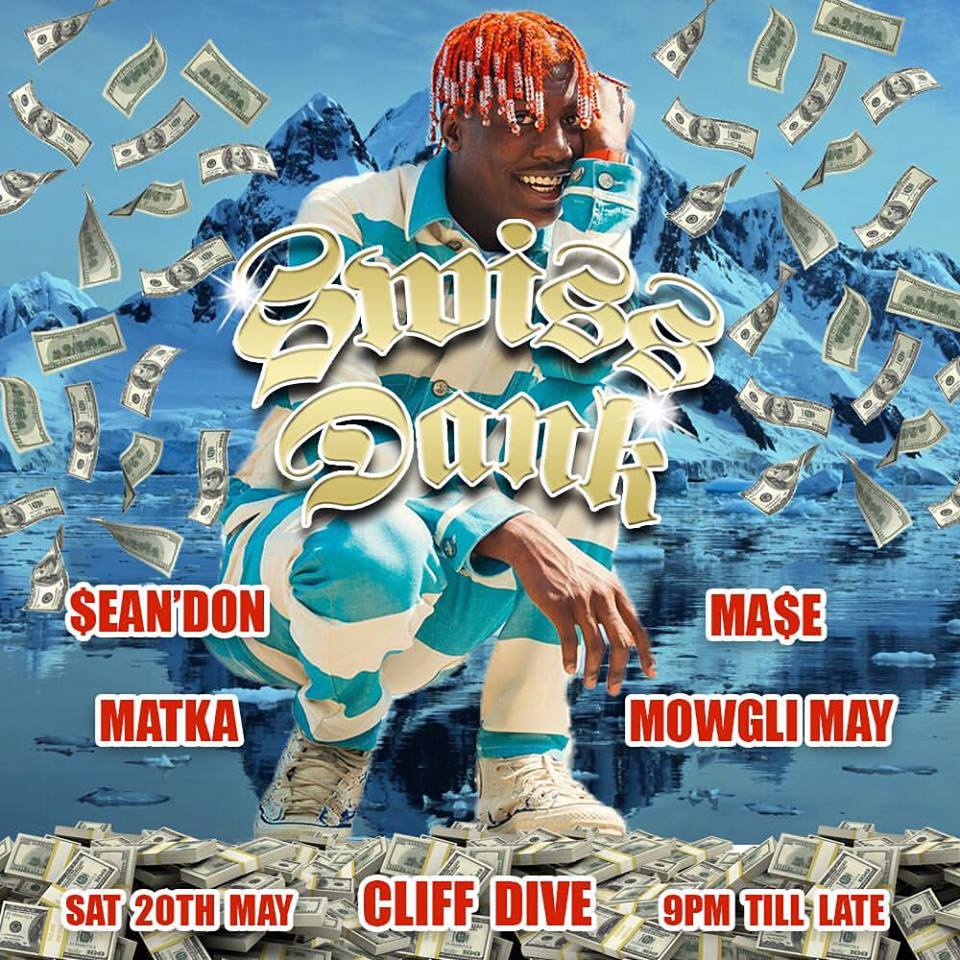 Ready for Lil Yachty's tour in July? Well, this might just be enough to get you amped for the boat's arrival, with Swiss Dank providing all the contemporary rap jams at The Cliff Dive. The resident trio will be joined by Matka from the Honey clique.
SUNDAY, MAY 21
STRXNGER V: FIRST BIRTHDAY @ PORTUGAL MADEIRA CLUB
WHO: EBONY BOADU, JADE LE FLAY, ESAR, JHASSIC, TOMMY & MORE
COST: $13.50 RIGHT HERE // MORE INFO HERE

Sydney's elusive squadron Strxnger have been active for one year now, throwing genre-bending parties across the city with great success and a cult audience. For their first birthday, they're expanding to a two-stage affair in Marrickville – with their residents plus special guests including Shantan Wantan Ichiban and Ebony Boadu.