FRIDAY, MARCH 10
LOW TON & GASSED: LOGAN SAMA & JAMMZ @ HUDSON BALLROOM
WHO: LOGAN SAMA, JAMMZ, STRICT FACE, LOW TON, MAX GOSFORD, T-SYD
COST: $16.90 RIGHT HERE // MORE INFO HERE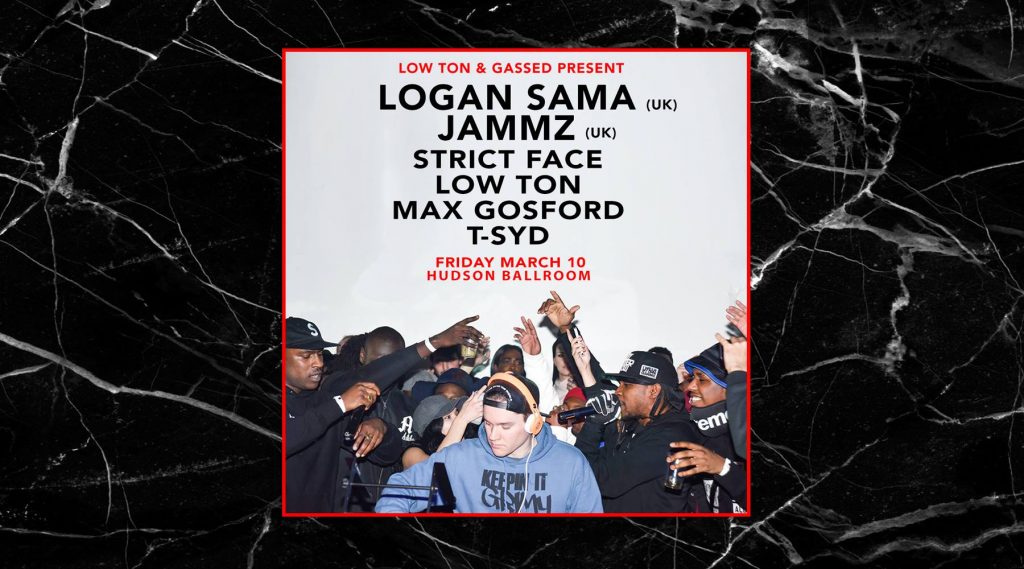 A major key in the rise of grime music on Rinse FM and Kiss FM airwaves, Logan Sama has been spreading the UK sound for years, and will be bringing the heat down under as he headlines a joint party between Low Ton and Gassed. Jammz will be spitting live alongside a stack of local supports.
FLUX PAVILION @ MAX WATT'S
WHO: FLUX PAVILION, SPENDA C, SHOCKONE, JADE LE FLAY
COST: $56.10 RIGHT HERE // MORE INFO HERE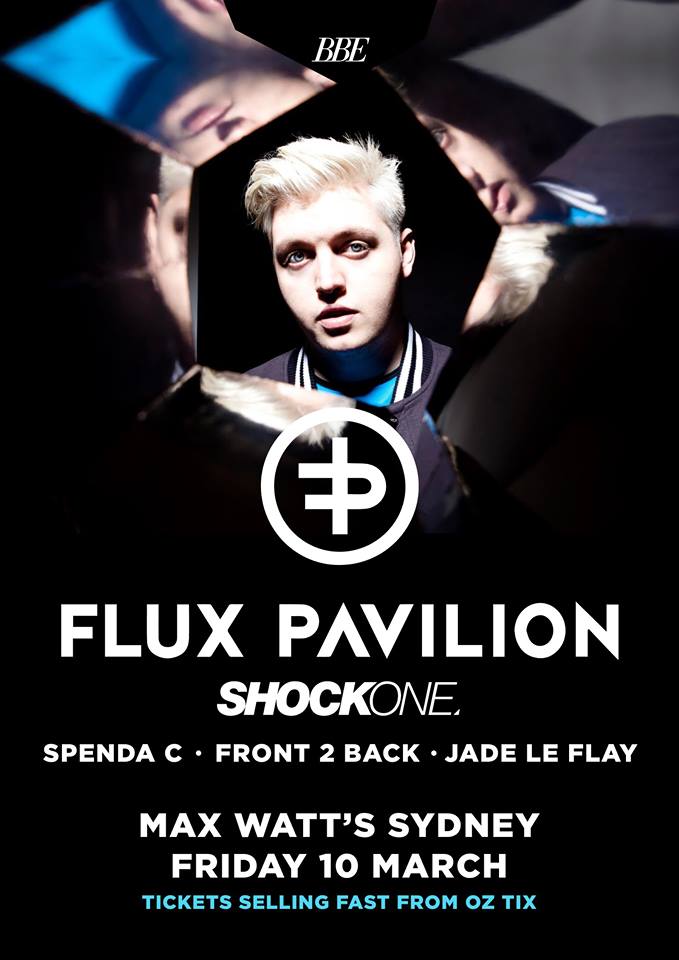 As maximalist dubstep hit the clubs relentlessly at the turn of the decade, Flux Pavilion was one of the favoured producers of the movement, dropping wobbly hits like 'Bass Cannon' and 'I Can't Stop.' Tonight, he brings the bass to Max Watt's with local veterans Spenda C and ShockOne on support duties, while Jade Le Flay wraps up the roster.
SATURDAY, MARCH 11
YOURS & UNDR CTRL: ENDLESS SUMMER @ BEACH ROAD HOTEL
WHO: JUST A GENT, MUTO, ANNIE BASS
COST: FREE // MORE INFO HERE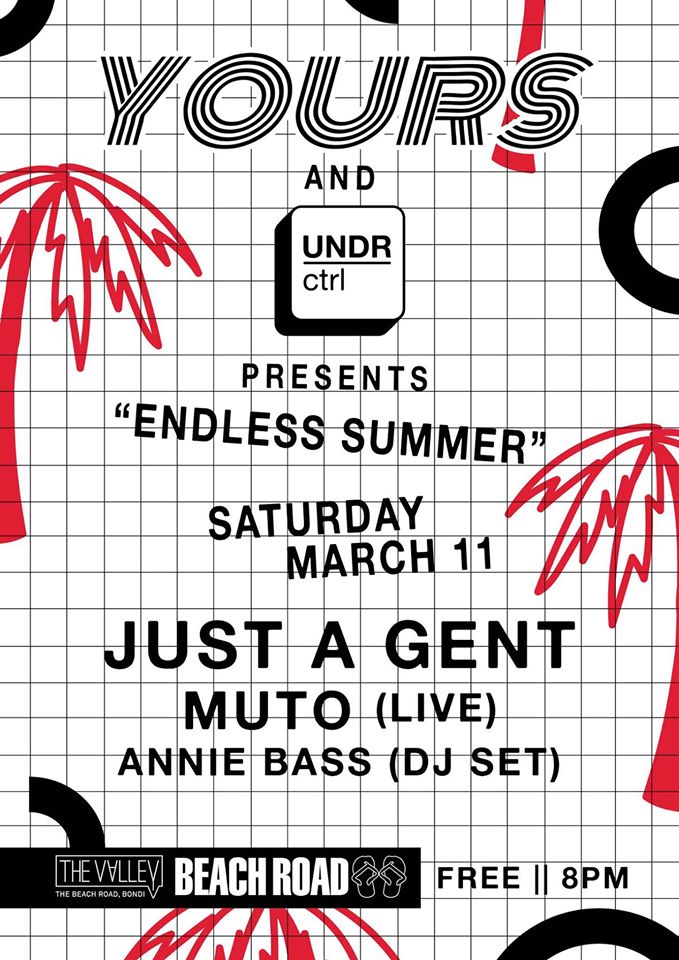 UNDR ctrl will be heading to Beach Road Hotel's Saturday night staple, Yours, to throw their 'Endless Summer' party as the colder weather kicks in. Skyrocketing young producer Just A Gent will be headlining, with Muto throwing in a live set and Annie Bass on the decks.
SUNDAY, MARCH 12
BBE DANCE PARTY: CHROME SPARKS @ THE METRO THEATRE
WHO: CHROME SPARKS, CYRIL HAHN, DOM DOLLA, SET MO, NYXEN
COST: $54.10 RIGHT HERE // MORE INFO HERE

This is a big one! The Sunday session is in full swing at The Metro Theatre, with an international double header featuring Chrome Sparks and Cyril Hahn. Local legends Dom Doll and Set Mo will also be in the house, and you can expect a heaving dancefloor and Destiny's Child remixes.
DIPLO: DISCOVERING, COLLABORATING & CREATING Q&A @ GIANT DWARF
WHO: DIPLO, NINA LAS VEGAS
COST: $25 RIGHT HERE // MORE INFO HERE

Diplo, DJ Levins & Nina Las Vegas created Heaps Decent in 2007, providing remote and disadvantaged communities with music workshops and events. 10 years later, it's stronger than ever – and founder Diplo will be stepping in for a Q&A on top of his Australian tour this Sunday. Head along and see Levins' favourite Heaps Decent moments here.