Image by Raven Varona //
Coachella 2018 has brought plenty of memorable moments so far, and here we've picked five highlights that you might've missed over the weekend:
KENDRICK LAMAR JOINS VINCE STAPLES & SZA ONSTAGE
https://www.youtube.com/watch?v=4WtFBrO92n4
Coachella is always a star-studded affair, but you never know who might pop up for a surprise appearance – and this year, Kendrick Lamar joined two sets, much to the delight of the Californian crowds. K.Dot came onstage for Vince Staples' heater 'Yeah Right,' also joining his TDE labelmate SZA for 'Doves in the Wind' and 'All the Stars.' With Lamar spearheading the recently-announced lineup for Splendour in the Grass, this has us even more excited for the Compton rapper to make his way to Australia in July.
BEYONCE REUNITES DESINTY'S CHILD
https://www.youtube.com/watch?v=r1frRkUDpQc
While Beyonce had to pull out of Coachella 2017 due to her pregnancy, she more than made up for it with her 2018 performance. Queen Bey was the first black woman to headline the festival, and treated the crowd to a typically electric performance. She brought out husband Jay Z (in preparation for those 'On The Run 2' dates) and sister Solange, but the real magic happened when Kelly Rowland & Michelle Williams joined her onstage, making for a Destiny's Child reunion that featured immortal R&B anthems 'Lose My Breath,' 'Say My Name,' and 'Soldier.'
WALMART YODEL KID, MASON RAMSEY PERFORMS LIVE
https://www.youtube.com/watch?v=OUBiz4B0UvA
The Internet is a funny place. One minute you're yodelling in a Walmart store, the next, the footage is uploaded on the Internet and you become a viral star. That's the unusual scenario that Mason Ramsey found himself in over the weekend, when he was brought onstage as a special guest during DJ Whethan's set, bringing all those country vibes to Coachella in the mid-afternoon. Ah, bliss.
ALISON WONDERLAND PLAYS CELLO, BRINGS OUT TRIPPIE REDD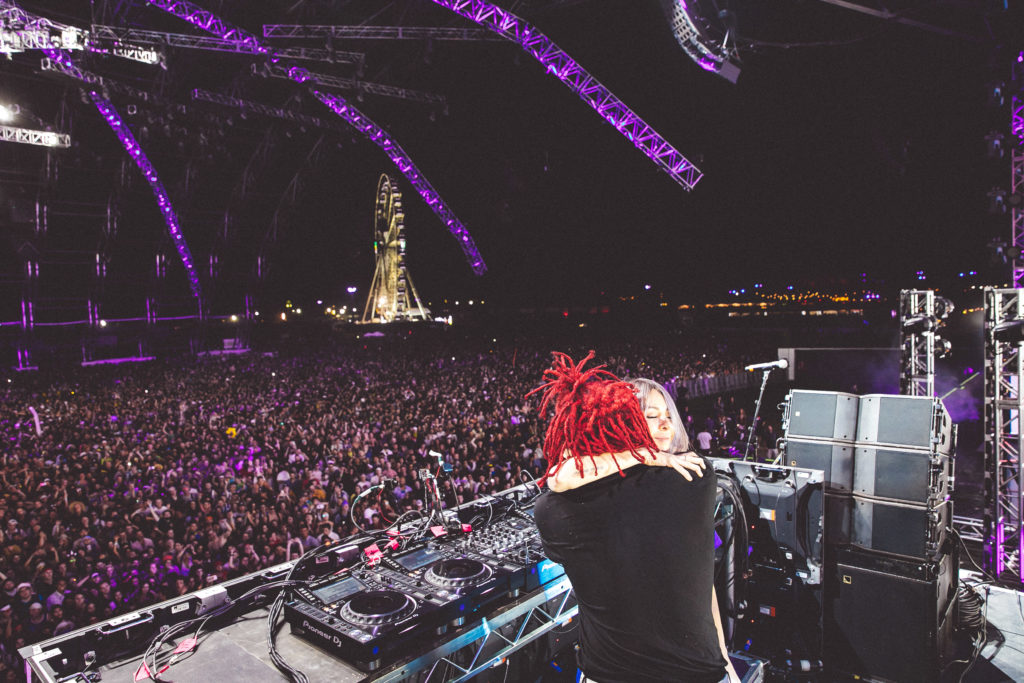 Australia's own Alison Wonderland is the highest billed female DJ in Coachella history, and her performance on Weekend One had a little bit of everything: She touched on her classical roots with some live cello, spun some bangers from her new album Awake, and brought out Trippie Redd for her collaboration 'High,' plus her dad was in the audience filming the whole thing. Mad.
THE WEEKND DELIVERS AN EMOTIONAL PERFORMANCE OF NEW SONGS
Fresh off the release of his My Dear Melancholy EP, The Weeknd took to the Coachella stage to perform tracks like 'Call Out My Name' and 'Privilege.' With rumours swirling that the tracks are about his highly-publciised break-up with Selena Gomez, some Coachella detectives have said that The Weeknd got a little teary while performing these songs, while others speculate that it was simply eyeball sweat. You be the judge, watch above.