Words by Christopher Kevin Au
Between DJing on the road with Ivan Ooze and supporting Australia's hip-hop talent on his AUD'$ radio program, it's surprising that Juñor even has time to spit on the mic himself.
Having just returned from Peking Duk's shenanigan-filled 'Clowntown' tour alongside Ooze, the Melbourne personality is now shifting focus to his own work, with the first taste being 'Top Flight.' It's a new single that's bound to get some replay on 4/20, featuring some very notable international contributions. The hazy, soulful production has been handled by Nate Fox, who's portfolio includes Big Sean, Kehlani and Chance The Rapper – the latter of whom called Fox "perhaps our greatest contemporary producer and arranger."
Moreover, coming in hot for a guest verse is Mann, the West Coast emcee who's worked with Kendrick Lamar and Frank Ocean, as well as 50 Cent on 2011 club heater 'Buzzin (Remix)' – huge! The trio soar sky high on 'Top Flight,' with Juñor's erratic delivery complimenting Mann's slicker verse. It's a sonic love letter to Mary Jane, complete with a hook that floats nonchalantly into the atmosphere.
https://www.youtube.com/watch?v=8_Cqh5x0W5s&feature=youtu.be
There's also a video in the works for 'Top Flight,' with both Juñor & Mann discussing the possibility of further collaborations and a joint tour. "We both stand for peace and love as well as being free and pushing creativity. 'Top Flight' was made effortlessly at the REAL collab studios in a session full of good vibes and good weed. I feel like Juñor is my Australian dopplegänger and I want to do more records with him, maybe even a tour," Mann said.
Juñor echoed his partner's sentiments, saying "we connected on a level deeper than music and that made the vibe too perfect in the studio and on the track. Easily one of the best and most flowing sessions i've ever had on a collaboration…
We're definitely going to work together more and we're both pretty keen to play some shows together at some stage too if we can organise it."
Listen to 'Top Flight' first right here, and stay tuned for the visuals coming soon.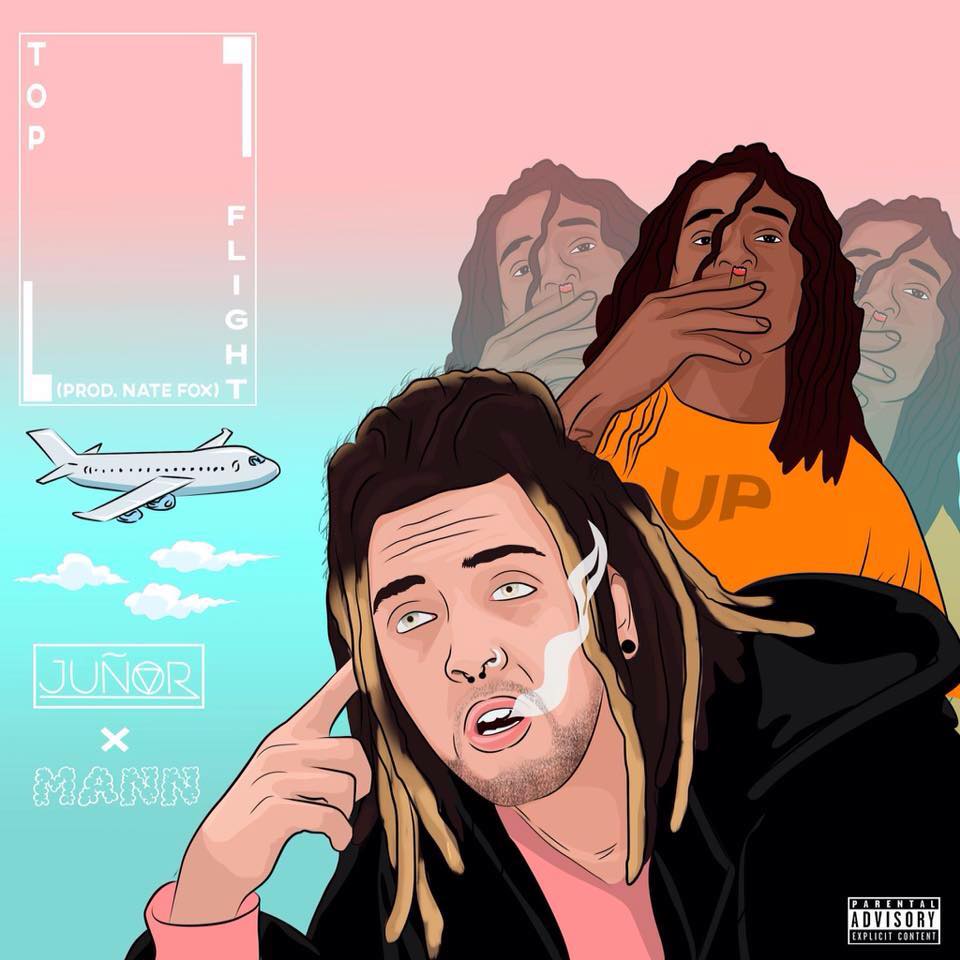 Art by Devarn Kiir