It's that time of the year.
With Splendour just around the corner it's time to start making plans for the big weekend. As expected, Tame Impala, Childish Gambino and Chance The Rapper are closing out each night in the Amphitheater while there's plenty of homegrown and international talent playing in the Mix Up Tent across the weekend from Kaiit to Dave, Channel Tres to Kwame and Little Simz, and Kian to Cosmo's Midnight and What So Not. Check out the set times in full below or via the link.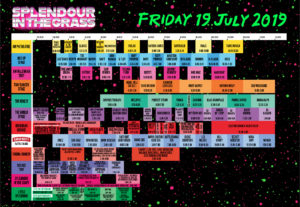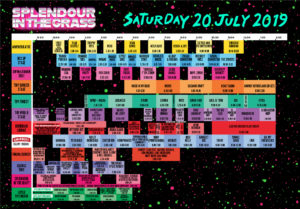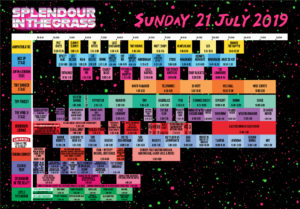 The best way to plan your party is via My Splendour, a new feature that lets you select all the artists, talks, performances and workshops you want to be at and creates a personalised schedule just for you. This cool new feature is up and running via the Splendour site now (just head to the lineup or set times page and hit 'add to my Splendour') and will be available via the Splendour mobile app reeeeall soon. To top things off, there's also a small batch of final release tickets going live at 12pm AEST today. Get in quick to avoid disappointment. See you in Byron!