Image via Beat Magazine
Wollongong making massive moves! The 2017 edition of Yours & Owls festival has been announced, and it's by far their biggest edition yet.
Taking over Stuart Park over two days, Yours & Owls have brought out the big guns: Chaotic post-punk legends At The Drive-In will be headlining after performing at Splendour In The Grass last year, while Australian dance and electronica is represented wholly with Cosmo's Midnight, Crooked Colours and veterans The Presets.
Illy, Allday and A.B Original have the rap angle locked down, while Dune Rats always bring plenty of shenanigans wherever they tread. Tickets are on sale from May 22 right here, so cop them next week and see the full lineup below:
https://www.youtube.com/watch?v=JoNJ6AQhmFY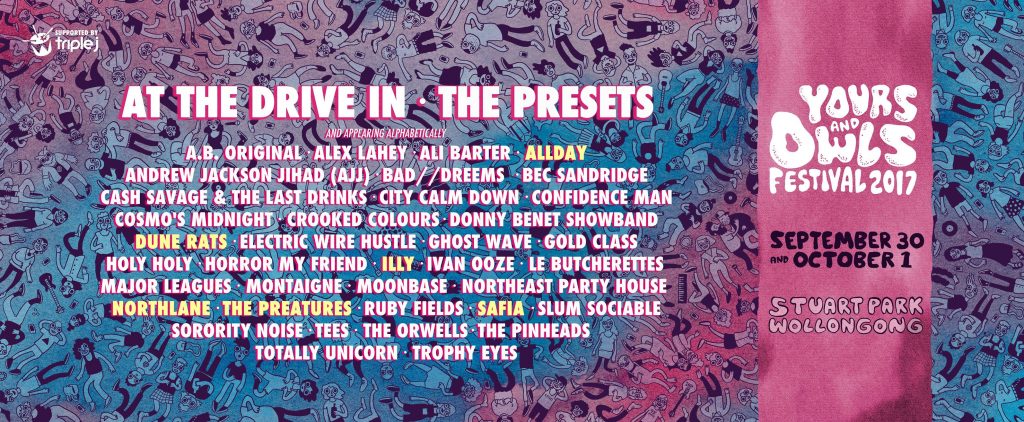 https://www.youtube.com/watch?v=ul6VV8XW9xw
https://www.youtube.com/watch?v=_JdTXFHZEss