Words by Harry Webber // Image via ESPN
Shaun White making it snow in in Sydney with Air + Style.
Shaun White needs no introduction – snowboarding god, professional skateboarder, musician, entrepreneur and a guy with more Olympic and X-Games gold medals than you can count on one hand. He's been in the spotlight on the global stage since he burst onto the snowboarding scene he turned pro aged 13, and has stayed in the spotlight since in numerous disciplines.
From August 3-5, he's bringing Air + Style to The Domain in Sydney for the first time. Having taken place in Los Angeles, Beijing and Innsbruck, the event brings together two of Shaun's biggest passions – snowboarding and music – and features the world's best snowboarders, bands and an epic 16-storey jump that's the biggest snow covered ramp to ever hit Australia.
Ahead of the event, we chatted to Shaun – who's currently recovering from a snowboarding accident in New Zealand – about his roots in rock music and what we can expect from Air + Style in Sydney. Read below, and grab your Air + Style tickets right here:
https://www.youtube.com/watch?v=S7U5P2ENNfU
Firstly, how's your recovery going? Sounds like you took a hell of a tumble!
Yeah, I got my stitches out yesterday. Pretty thankful!
Whoa, how many stitches did you get? How much time are you having off?
I got 62… Stitches on my forehead, a bunch inside which will dissolve and some on my tongue. With time off, it's all up to me, there's training happening in Austria and I might go there but it will probably be almost a month. Let everything settle.
And we can still expect to see you in Feb at the 2018 PyeongChang Winter Olympics, right?
Oh yeah, end of November I'll be riding, but maybe sooner.
You're a super active guy, whether it's sport, fashion or music. What do you do when you're injured? Do you find it hard to sit still?
It's a mixture, it's weird. I find it harder to be healthy and sit down and do nothing. There's taking time off, and there's having to take time off. I kinda just enjoy the moment and chill out. Today's been a bunch of media for the launch of Air + Style and it's 100 days out to the Olympics, so it's a mixture of doing what you have to do and, you know, healing.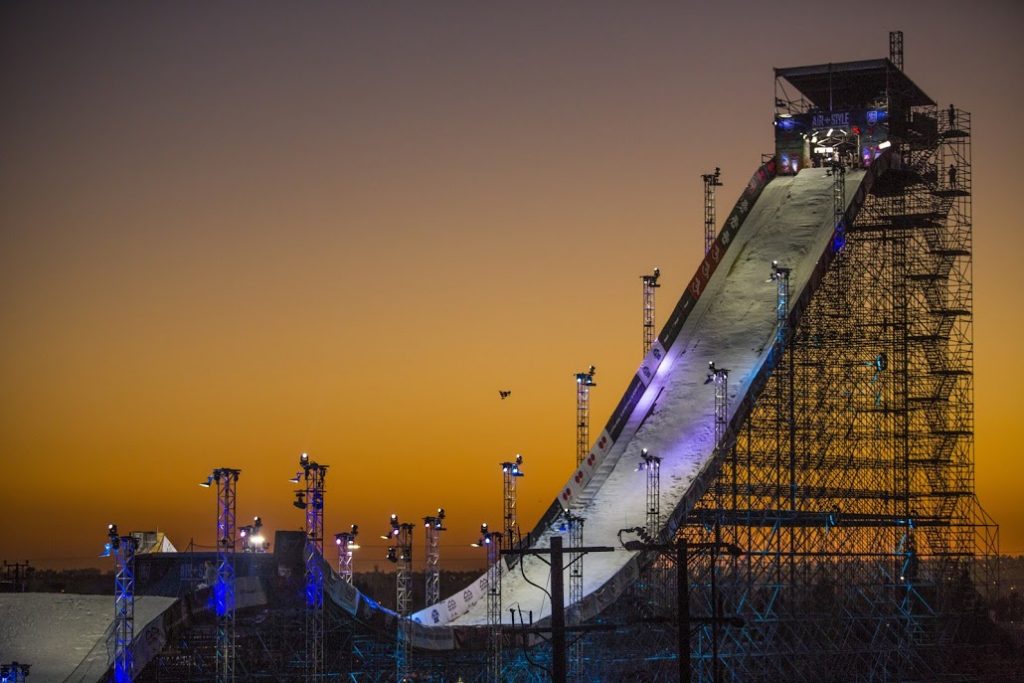 In 2018, you're bringing Air + Style to Sydney. Why Sydney? Why Australia?
Man, I'm so pumped that it's gonna be in Sydney. I've always loved Sydney! It's such a hub for good style, good music, good food. It's a similar vibe to Southern California, it's a similar lifestyle. It just seemed like a perfect fit… I've done a little bit of snowboarding down in Jindabyne and at Perisher, we brought down a halfpipe and left it there for you guys! I don't think they're using it though – there's like a yellow-spotted lizard nesting in the area where the halfpipe goes, so they can't do the dirt work. He comes first!
That lizard is a national treasure!
Yeah, that fucker! He's got it good. Maybe that's just what they told me to mess with me! But yeah, this event, for me, is a big one. It's everything I'm inspired by and love to be involved with in one big event. I won my first guitar at a snowboard contest and that brought so much to my life, you know, meeting friends through music, playing shows, creating. It was a nice compliment to my life, because everything was about winning and sports, and with music you just create it. But like, who's the best guitar player in the world? It's all opinion.
So when Air + Style came about, it really spoke to me. The event started years ago in Austria and I was 14 when I first started competing there. The event was so cool, because they do these big air jumps and then have a huge party afterwards. I always loved going there, and as the event grew I became more than a competitor, and I started hosting the event and talking to the media about the sport. I wanted to take it one step further, so I ended up buying the event and I turned it into what it is today.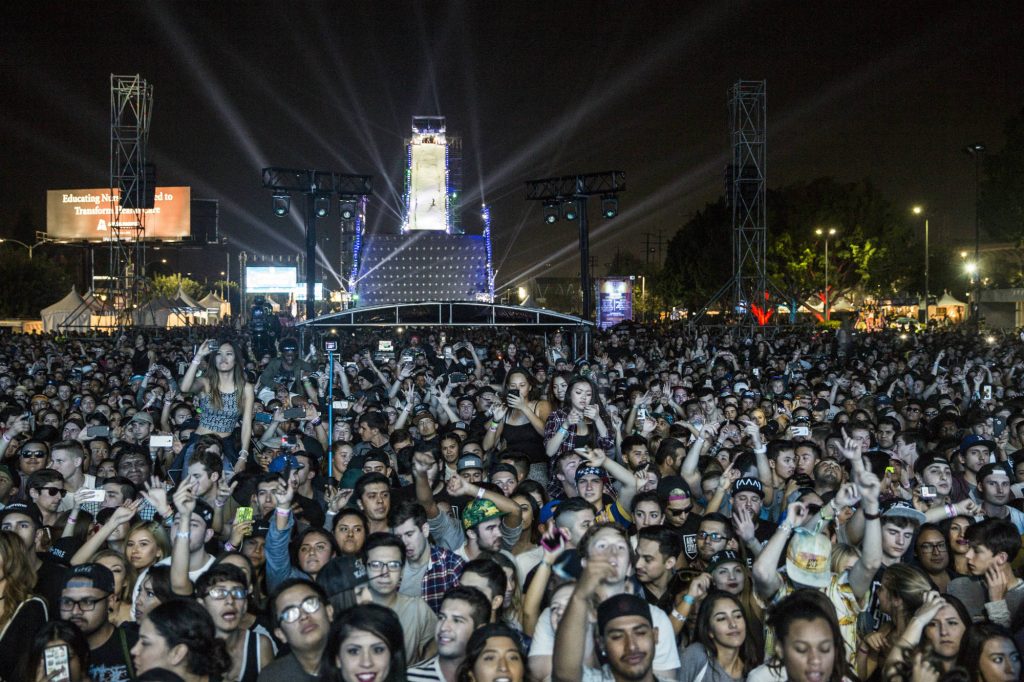 The jump is gonna look pretty strange in Sydney…
Yeah, that jump. It's 16 stories! It's huge. I don't think you'll be able to miss it. With such a big surf and skate culture already there, I think it's gonna be pretty well received.
I remember watching 'The Shaun White Album' for the first time and hearing bands like Electric Light Orchestra and Heart. How did you get into the 60's/70's music when you were so young?
My Dad, man. He loves Rock 'N' Roll like The Allman Brothers, Led Zeppelin and The Doors. He'd always pump this stuff from his car and I never really cared, I just thought he's got his own trip. It wasn't until I started playing guitar that I really got an appreciation for music and it started to turn the wheels inside. I've always liked bands that have instruments, rock guitar-driven bands like Foreigner and AC/DC.
My Dad's such a legend, you'd know he was home from work because he'd drive down the block with the music blaring with all the windows down, and he'd pull up in our driveway – hours would go by and you wouldn't see him. He'd get so pumped on the song that he wouldn't want to get out until it was over – paying homage to the music – and then the next song that came on was just as dope, so he had to say in the car for that song too. He'd fall asleep in the driveway with the music blaring.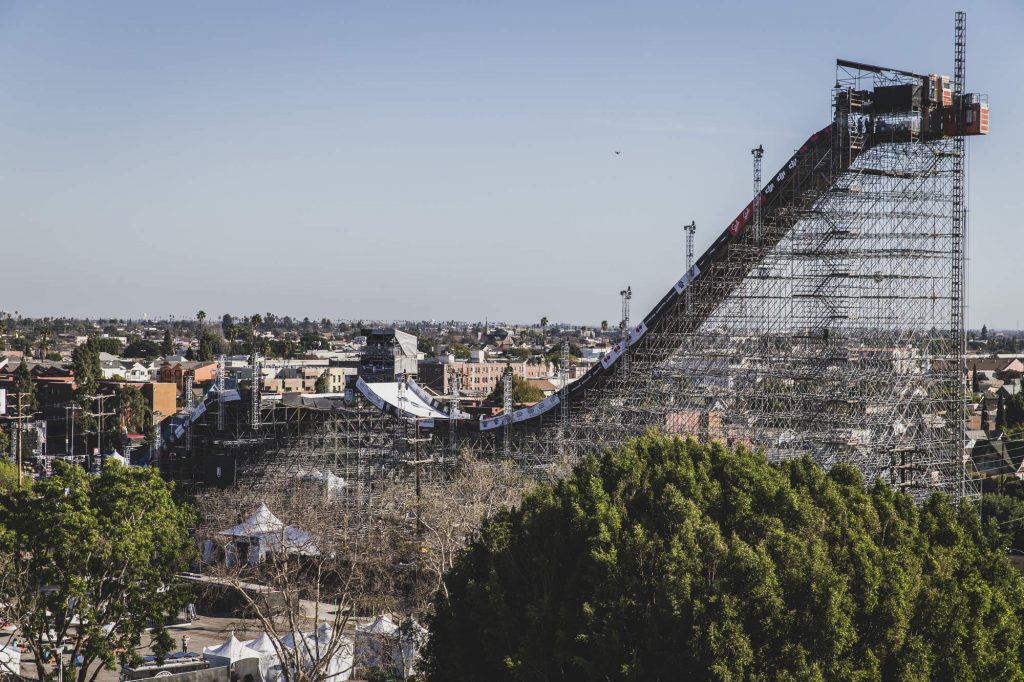 Flume played at Air + Style in Los Angeles, is there any other Australian acts you're into at the moment?
I'm a huge fan of Tame Impala. I've been lucky enough to see them play a bunch of times. One show that was by far my favourite, it was at the Hollywood Cemetery. It's a pretty famous spot where all these celebrities are buried and they played, it was next level. I'm a huge fan of Australian music. The lineup at Air + Style is always different, we like to bring some heavy acts. We don't wanna come out and be a second rate festival. We wanna have a heavy lineup. I really wanna go big in Australia 'cos you guys deserve it!
You're notorious for taking a hands on approach to everything you do. What level of involvement do you have for huge events like this?
Yeah for sure, when curating the event I love to be hands on. We have a great partner in Sydney – Moore Sports – they have the same vision that I do, they want it to be big and spectacular. This will be the first event that we do that will be three days, the rest have been two. I see this as a long play, I wanna have the event stay there for a long time, so I get to visit. I'm as hands on as I can be, right now it's pretty hectic because of the Olympic schedule, but we'll have a bit of down time after the Olympics where I'll have more time to focus on things.
Who can we expect to see taking on this epic jump?
I'm bringing the top tier of athletes. I think I'm most proud of the fact it's such a diverse group – you're getting Australians boarders, guys from Japan, China, Norway, Sweden – from all over the world. It's not a hard sell. Who wouldn't want to come to Sydney and hang, and go ride, and perform your sport. Not to say the mountains aren't great… But I would take Sydney over Jindabyne anyday.
You get the element of excitement in the city, it's such a different experience. To get the athletes and musicians excited about coming to an event and seeing something different makes me feel like the proud Dad. To bring something unique and very special, that's the thing I'm most proud of.