Soak up the last of the summer sun in this week's Tuesday.
Have you been enjoying the last few glittering days of summer? Well, not nearly as much as resident beach babe Jaida White, who this week chills shoreside on the picturesque sands of Kutti Beach. Shot effortlessly by Katie Gleeson, this salty-haired duo make the most of the afternoon sun; with stunning results.
"Being a dancer, Jaida was the perfect model as she knew how to use the space and light of the location to her advantage, and in turn create some really beautiful and authentic images," Katie says of the shoot. "Working with film can be quite daunting at times because you never know how the shots are going to look, especially when working with morning light as it constantly shifts. However when the lab sent these back, it's safe to say I almost fell off my chair (in a good way!). This was also one of my first shoots as the photographer rather than the model, so it was great to be able to have Jaida on board as the superstar of the shoot."
Check out the gallery above and head to the credits for more info.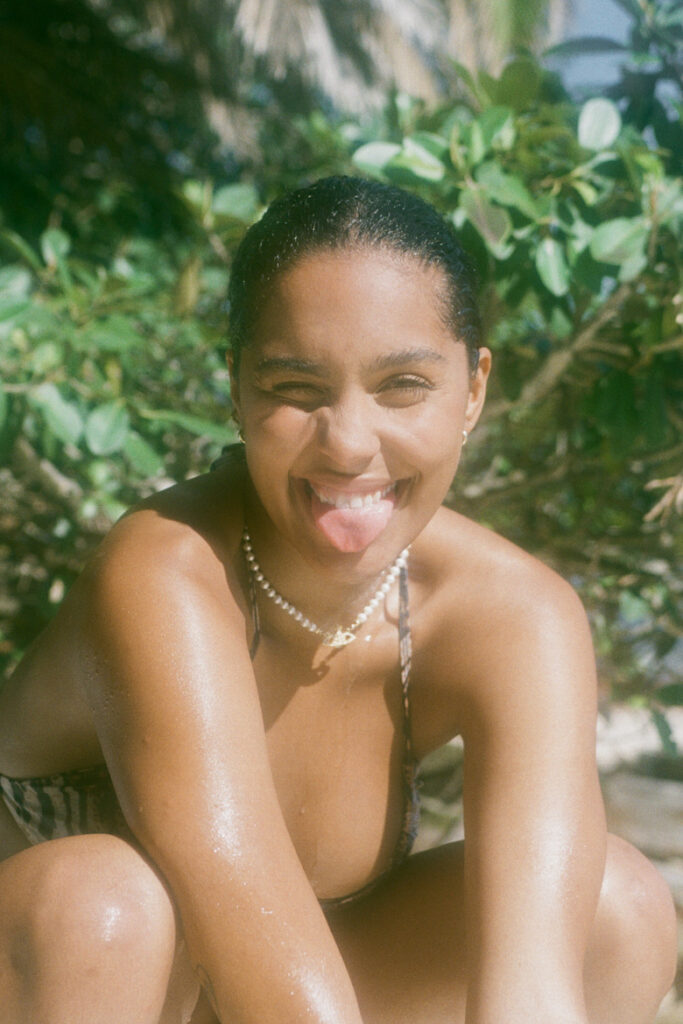 Tuesday Without: Jaida
Photographer: Katie Gleeson
Location: Kutti Beach