Let's be honest, you're not getting any work done today.
It's Melbourne Cup day, and even if you don't reside in the 3000, your office is probably whipping up a few Mimosas in preparation for the big event where everybody pretends to be interested in horse-racing for about five minutes. Anyway, chances are you're already counting down the minutes until you can pack up your shit and leave, so here's something to help the time tick by a little quicker. Introducing Jana Jung:
When we're talking about a model as striking as this, it's only right that you get introduced via slow-motion video. Jana is a German talent taking the world by storm, having just left her mark on the Big Apple and now residing temporarily in Sydney. Arriving just in time to lap up the seaside views along some of the city's best beaches, Jana's also been kind enough to jump into our latest Tuesday Without.
Wearing a set of black and white intimates, this is the sort of shoot which makes you want to roll around bed all day, all night, and never leave. Get familiar with Jana in the gallery and video above, as well the Fujifilm Instax images below, plus her Instagram account here: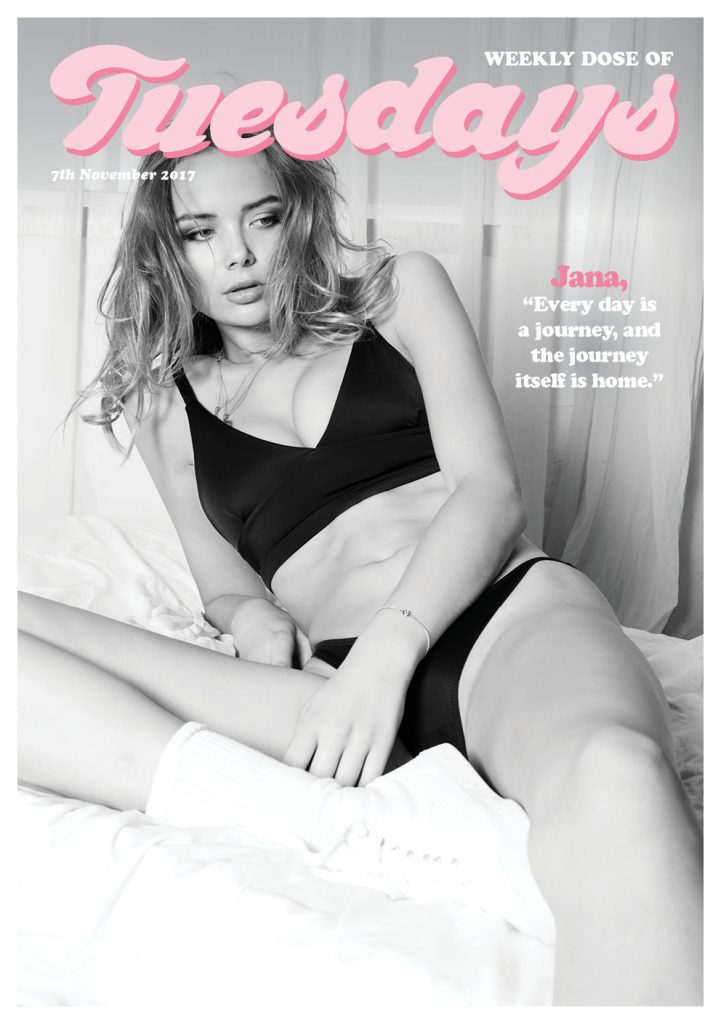 Talent – Jana Jung | @janajung.j
Agency – Priscillas
Photographer – Mitchell Tomlinson
Stylist – Danielle Soglimbene
Make Up – India Dwyer
Film – Jay Grant
Location – B2 Studios