Sex, lawsuits and rock 'n' roll await us in Hulu's scripted take on the Pam Anderson & Tommy Lee sex scandal.
Recently, Hollywood's taken a keen interest in recounting the not-so-distant scandals that etched themselves into the public consciousness, from Ryan Murphy's take on the 1995 trial of OJ Simpson in American Crime Story to the more recent scripted account of Monica Lewinsky and Bill Clinton's extramarital affair in '97 (spoiler, he did have sexual relations with that woman). 
This year, streaming service Hulu will add to this tabloid-fodder canon with their take what might be the most scandalous event of the '90s, the leaking of Pamela Anderson and Tommy Lee's sex tape in 1997. Produced by Seth Rogan, Pam & Tommy will document the whirlwind romance of the Baywatch star and Mötley Crüe drummer, as underscored by the couple's now-infamous honeymoon video that launched a lawsuit, spurred a divorce, and single-handedly put the internet on the map. 
https://www.youtube.com/watch?v=yNbNNacjTDQ
If all of that doesn't sound juicy enough, here's everything we know about Hulu's upcoming miniseries, Pam & Tommy.  
It's based on a true story.
Pam & Tommy will document the lives of Pamela Anderson and Tommy Lee during their brief marriage, and cover the aftermath of their sex tape being leaked online. If you're not up to speed, at the height of their respective fame, Pamela and Tommy got married just four days after meeting each other in 1995, but their honeymoon was short-lived after Lee's disgruntled electrician broke into the couple's home, stole the X-rated tape and sold it to the masses (fetching $77 million USD in the process). 
It was a watershed moment in pre-internet history, with some crediting it as the birthplace of reality TV (Pam walked so Kim K could run), and it certainly paved the way for the current state of celebrity, privacy and mass media attention.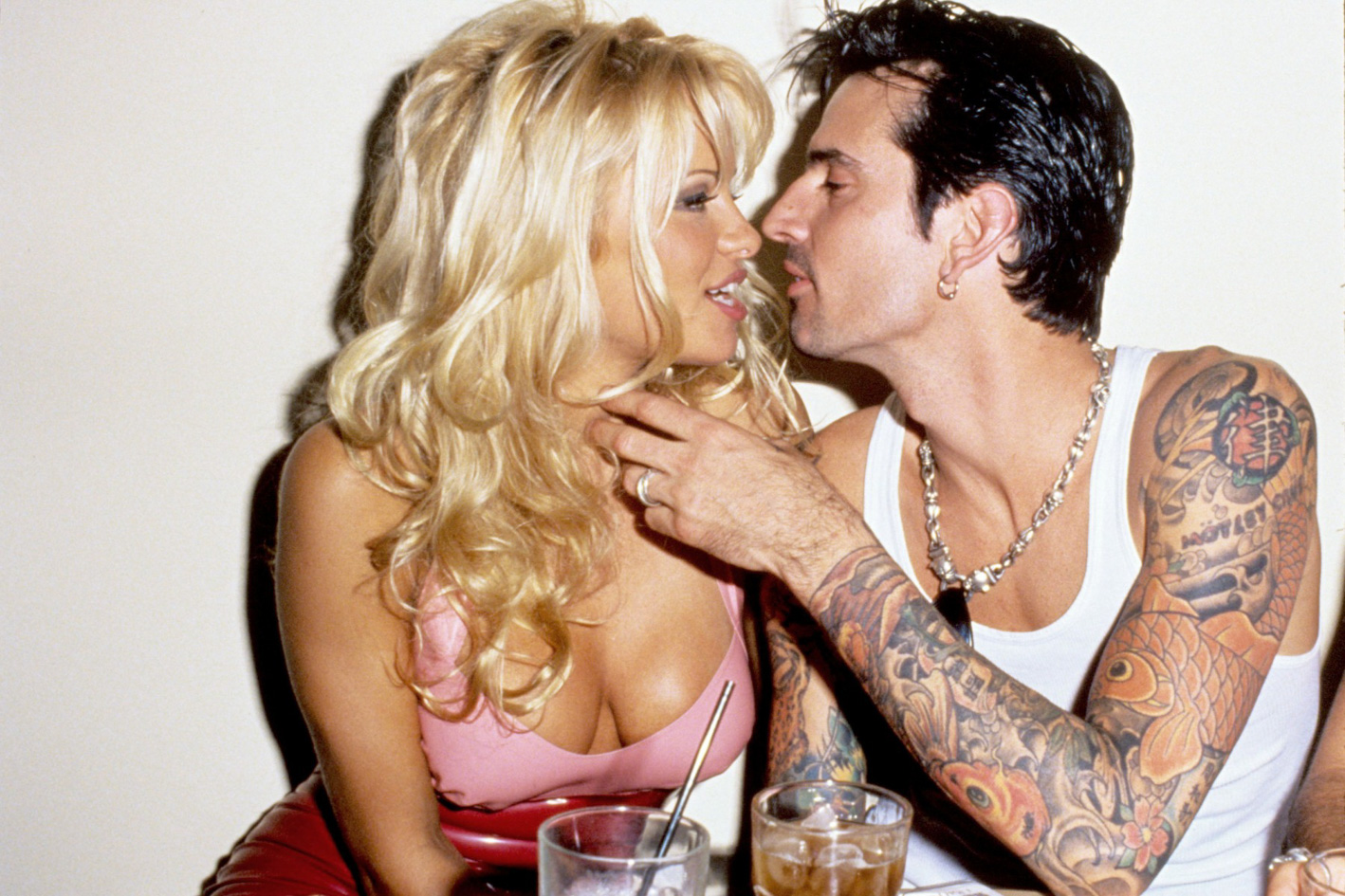 The star-studded cast look unrecognisable.
When Hulu released the first look images of Pam & Tommy's cast, they almost broke the internet all over again. Sebastian Stan (The Avengers) will star as the titular rock star alongside Lily Cameron's Pamela Anderson, and both actors underwent major physical transformations in their depiction of the famous couple (chest plates and fake tattoos included). 
In addition to producing, Seth Rogan will portray Rand Gauthier, the former porn actor and electrician who, after installing a security system for Lee, stole and released the couple's tape. Elsewhere, Parks and Recreation's Nick Offerman will play Gauthier's accomplice, Uncle Miltie.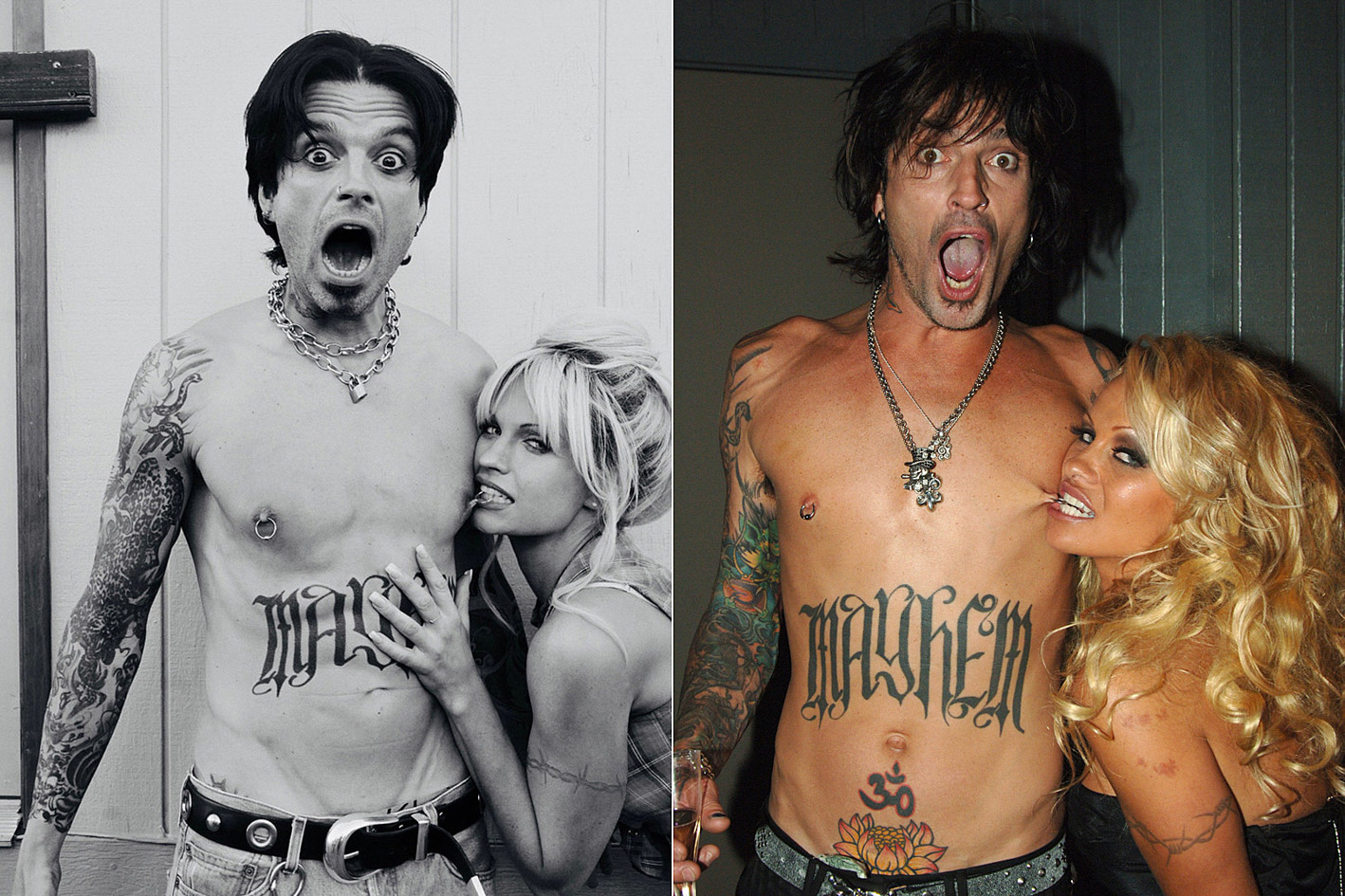 They've even cast a voice role for Tommy's penis. 
Yep. So renowned was Tommy's drumstick (ha!) in the wake of the leak that Hulu deemed it worthy of its own voice. Brooklyn Nine-Nine star Jason Mantzoukas will take on the role in a scene that's been lifted from Lee's autobiography, during which he discusses his newfound love for Pamela to his penis. Groundbreaking stuff.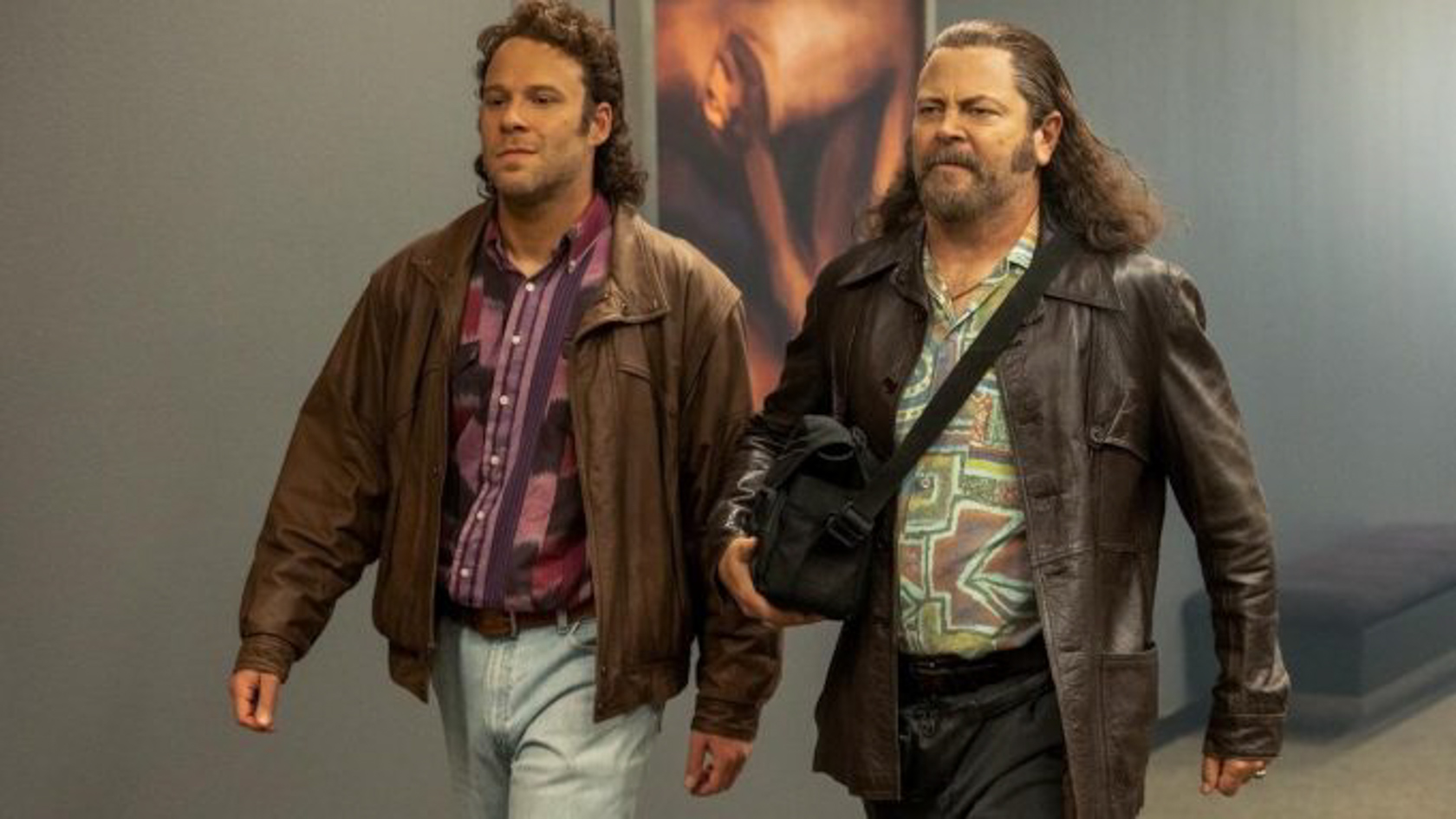 Pam Anderson herself won't be watching. 
As to be expected given its subject matter, Pam & Tommy has garnered its own dose of controversy. Neither Tommy Lee nor Pamela Anderson were consulted during the making of the series, with reports suggesting that the latter won't even watch after her friend Courtney Love slammed the show on Twitter. In the series' defence, Lily James clarified that she'd reached out to Anderson to no avail, and that she worked hard to ensure her portrayal was sensitive and authentic.  
https://www.youtube.com/watch?v=fMGaOm_ekX4
It'll hit screens in February. 
Pam & Tommy will premiere its first three episodes on Wednesday, February 2, with the following five episodes released weekly. Australian viewers can watch the show via Hulu's parent company and streaming service, Disney+. In the meantime, you can catch some of Pam's most eye-popping photoshoots here.