Are you having virtual drinks with your friends over Skype/Zoom/Facetime this weekend? Here's how you turn your humble abode into the Friday night spot.
The days of lockdown are upon us and it's important that you stay the fuck at home right now so hopefully we can minimise the effects of the coronavirus. That said, we've still gotta live a little right? And if you're anything like us, you've been cheersing pals over the interwebs on the weekend at little "isolation parties", where you do all the normal pub/bar stuff only online.
One thing that's probably missing from your weekend setup is some delicious cocktails – who would have known that we'd ever be in this situation where we couldn't get a tasty espresso martini or Aeperol spritz 24/7, right? Oh, poor us!
Well, it turns out that some cocktails are actually pretty easy to make. So easy in fact that you can easily whip them up in your own kitchen super quick and make your digital pals jealous as they sip their pleb beers/wines.
So here they are, for your sipping pleasure, plus we'll chuck in a fun fact on each drink to really know the socks off your mates (just don't drink so many you forget):
The Negroni
This one is a defo go-to when you're looking for something stiff but sweet after/before you hit the beers or wines. It's pretty easy to make: chuck the booze in together, then cut off some orange rind, rub it around the glass and plonk it, along with some, ice in there.
Fun Fact: The Negroni is said to have first been mixed at Caffè Casoni in Florence, Italy in 1919.
Ingredients:
1 part gin
1 part Vermouth
1 part Campari
1 orange rind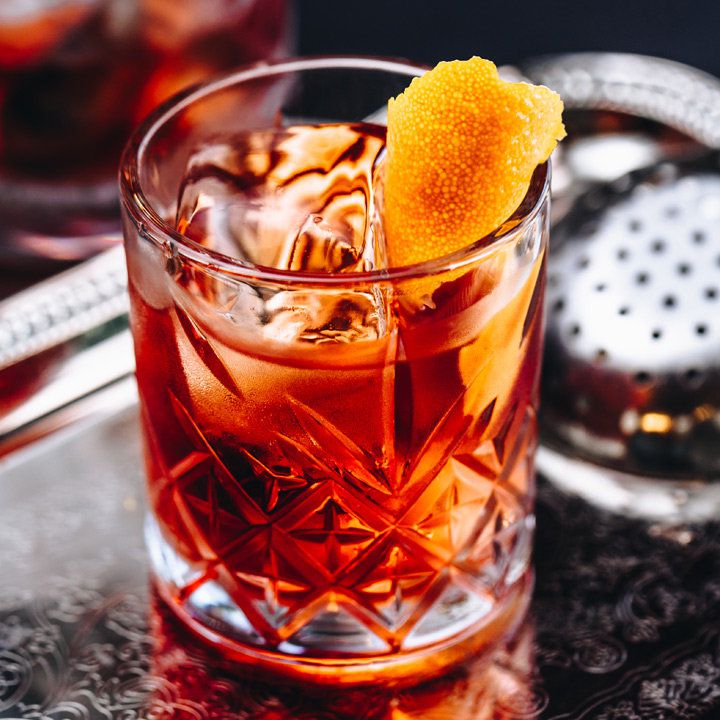 Espresso Martini
So Vittoria Coffee have made this super easy for those of us who like to mix an alcoholic hit with a caffeine boost. Obvs you need fresh coffee, which you can make with one of their cheap as chips machines (available here), add that to the rest of the ingredients and shake the shit out of them with ice before serving with a coupla Vittoria beans on top.
Fun Fact: Apparently, it was created by a London bartender called Dick Bradsell. He made it back in the '80s when a now super famous supermodel asked him to mix her something to help her kick on through the night…
Ingredients:
2 parts Vittoria Coffee
2 part vodka
1 part coffee liqueur
White Russian
Ever since I watched The Big Lebowski I've always enjoyed a White Russian, and to everyone that says shit like, "I don't want milk in my stomach with alcohol" etc etc, just tell them to fuck off cos it's bloody tasty. Someone as lazy as "The Dude" would never be making a difficult cocktail, and this one's about as easy as they come – just mix the ingredients and add ice.
Fun Fact: White Russian variants include the White Canadian, made with goats' milk and the White Mexican, which uses horchata in place of cream – gross.
Ingredients:
1 part vodka
1 part coffee Kahlua
1 part milk
Basic Pina Colada
Starting to get itchy feet? Well, a Pina Colada might be as close as you're gonna get to visiting another country for quite some time. Best part is it's so easy – just blend all the ingredients with some ice. That said, adding a wedge of pineapple to the rim of your glass takes it to the next level (for some reason).
Fun Fact: July 10th is national Pina Colada day. Let's hope we can enjoy one outside by then…
Ingredients:
2 parts pineapple juice
1 part white rum
1 part coconut cream
https://www.youtube.com/watch?v=vLom-87AmO8
Dirty Martini
TBH I never drink Martinis (dirty or otherwise) as the glasses they are served in are made for spillage, but they are fucking tasty, albeit incredibly potent. Again, you pretty much mix these ingredient together with some ice, then strain to remove ice, then add some olives.
Fun Fact:You can actually enjoy a $10,000 Martini at the Algonquin Hotel in New York City – the garnish? A beautiful, REAL radiant cut Diamond.
Ingredients:
150mL dry gin
25mL dry vermouth
25mL olive brine
Some olives for garnish
Dark & Stormy
What makes a cocktail a cocktail? This one is pretty much rum and ginger, with a lime garnish right? Yet, it sounds a million times classier and more mysterious…
Fun Fact: D&S are highball cocktails (apparently) meaning it is a mixed drink that is made with spirit base and a larger proportion of a non-alcoholic mixer.
Ingredients:
1 part rum
2 parts ginger beer (ginger ales sucks)
A coupla lime wedges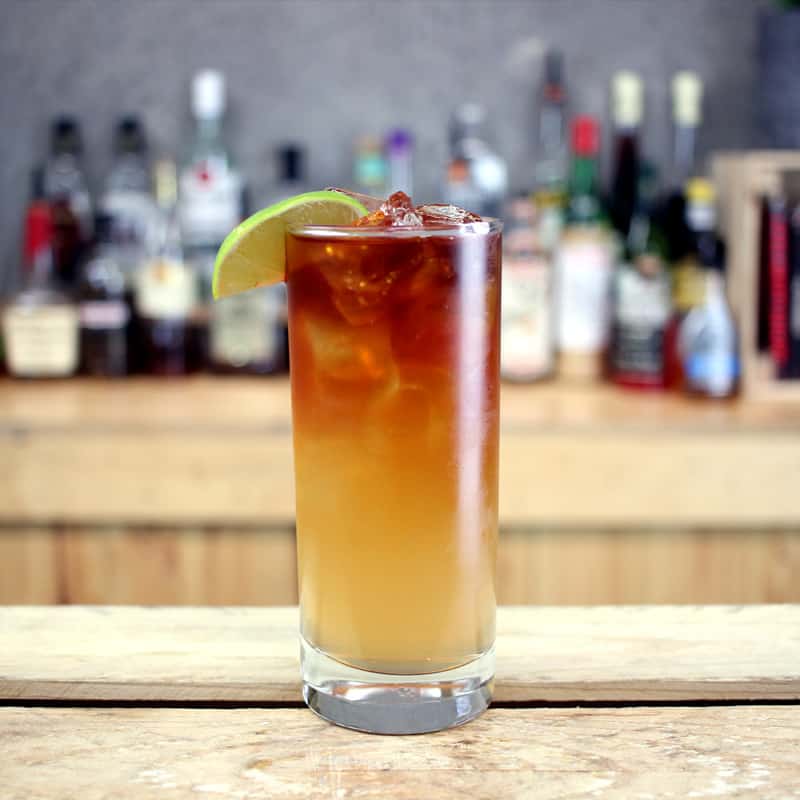 Margarita
Don't know about you, but I've been eating a lot of faux mexican since isolating and I can justify smashing a coupla these before, during and after dinner… All you gotta do here is combine ingredients with ice, then drain, then pour over ice. Chuck in the salt rim job if you're into it too or blow your mates away with a chilli salt rim if you're a fancy boy/girl.
Fun Fact: The first frozen margy machine was invented in 1971 in Dallas, Texas, by 26-year-old restaurateur Mariano Martinez.
Ingredients:
2 parts silver tequila
1 part Cointreau
1 part fresh lime juice