Following the release of their self-titled EP, Dear Seattle have hit the road for their first headline tour, and the opening date at Brighton Up Bar got very rowdy.
The intimate Oxford Street venue was jam-packed with Dear Seattle also bringing their mates in
Stumps, Crocodylus and Pist Idiots along for the ride. Sizeable pits formed for the entirety of the night – thankfully our cameras stayed in tact – and culminated in Dear Seattle's memorable finale. They brought the boys from Stumps back out for a cover of Hoobastank's emotional slow-burner 'The Reason' – and yes, it went off.
Dear Seattle will be snaking their way throughout the country before wrapping up the tour at Wollongong's Rad Bar – see what's in store: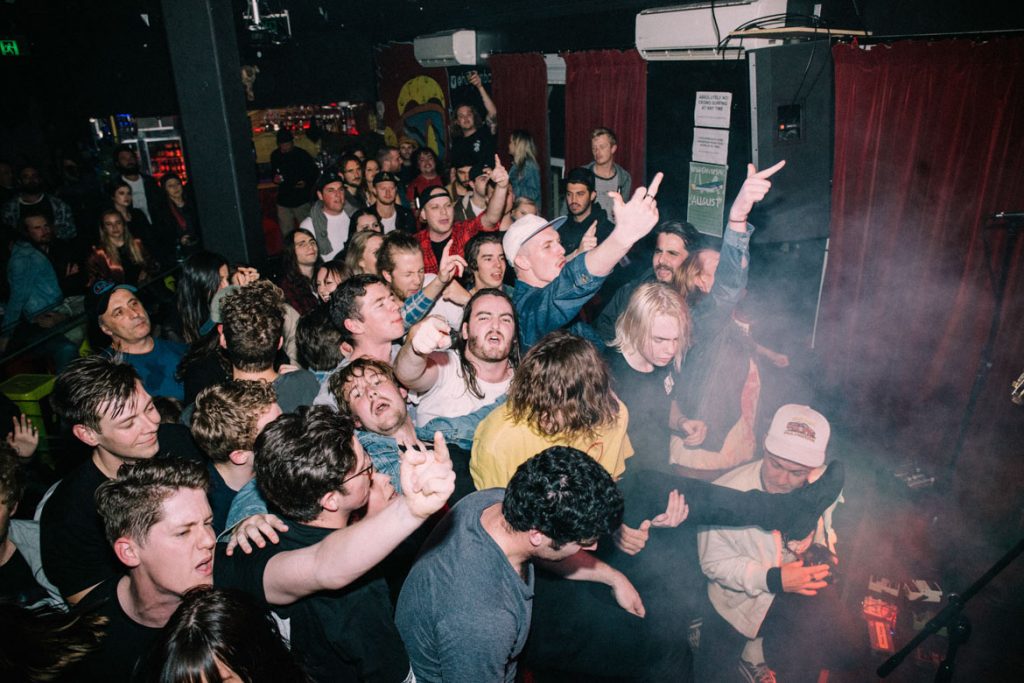 Event – Dear Seattle @ Brighton Up Bar
Photographer – Pat O'Hara
Date – 04/08/17