10 years on and the 'Fight For Your Right Revisited'/'Make Some Noise' video clip – starring Seth Rogen, Danny McBride and Elijah Wood – is still 10/10. But with only 14 million YouTube views it feels like it's been dramatically under-appreciated. So let's take a look back at one of the greatest combinations of music and film ever…
When the Beastie Boys call and ask you to be in their music video, there's really only one answer, right? For Seth Rogen, that call came one day while he was working with writing partner Evan Goldberg back in 2010, a time when he was the biggest name in comedy.
"It was funny because we were in our office, and [writing partner] Evan was sitting across from me, and I was like, 'Yeah, MCA? Yeah, yeah, OK, whatever you want! OK, sounds perfect.' And he was like, 'What just happened?' I was like, 'I think I'm going to be in a Beastie Boys video.'" Rogen later told MTV.
But Rogen, who starred in the clip as Mike D alongside Danny McBride (MCA) and Elijah Wood (Ad Rock), was only one of many celebs who jumped at the opportunity to be a part of the project… Jack Black, John C. Reilly and Will Ferrell also are on board to play the future versions of the Beastie Boys, with Susan Sarandon, Ted Dansen, Rashida Jones, Stanley Tucci, Amy Poehler, Laura Dern, Sacha Baron Cohen, and a boatload more play randoms on the NY set who bump into the group on their trail of destruction.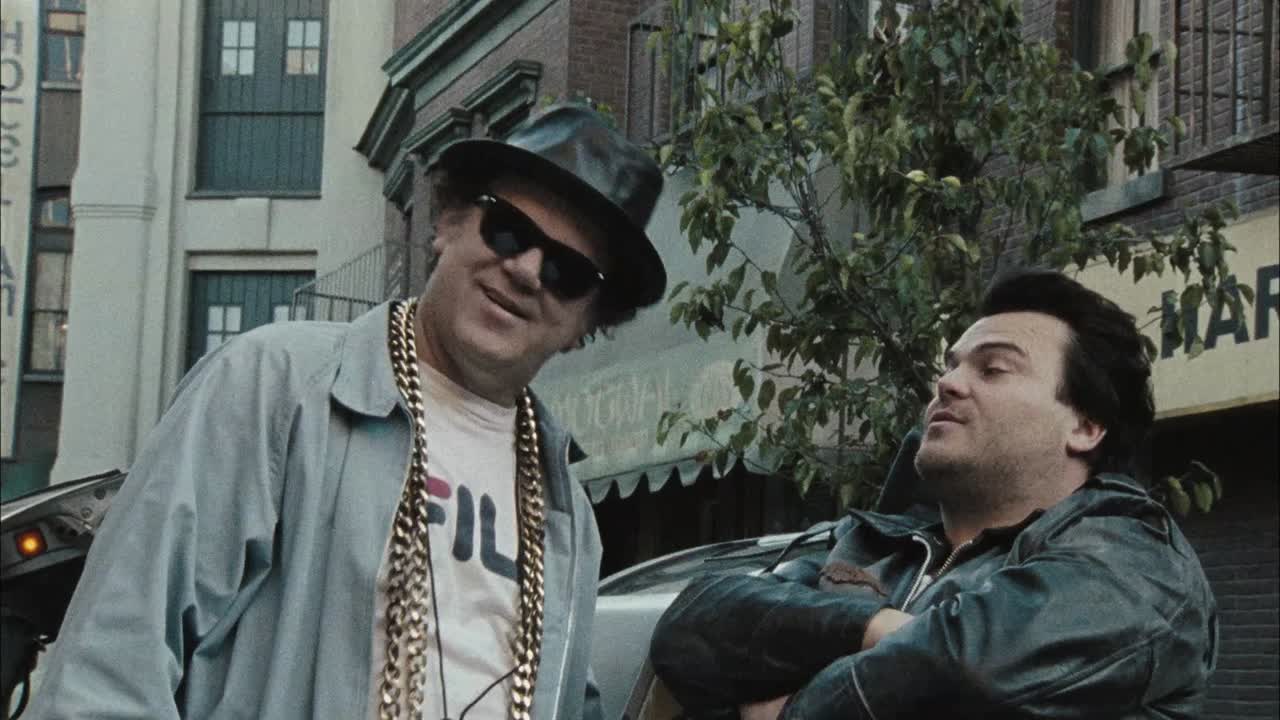 I don't know about you, but the people mentioned above are responsible for a huge chunk of all the laughing I've done since the early 2000s. If you saw a movie with this as the cast, you'd be crying tears of comedy joy. So how did they pull them all together for this clip? We'd have to assume that, similarly to Rogen, the lure of being involved with the legendary NYC MCs was too powerful.
The 30-minute video begins with what would have been the moments after Beastie Boys' original 'Fight For Your Right' clip which introduced the trio to global audiences back in 1996. Here Rogen, McBride and Wood run into the nerds' parents, played by Susan Sarandon and Stanley Tucci for a tense and hilarious exchange about pies, sledgehammers and partying, all of which feature in the '86 vid.
https://www.youtube.com/watch?v=eBShN8qT4lk
After breaking into a Bodega, stealing some beers, and throwing cans at bystanders (Will Arnett and Adam Scott) the fake Beasties launch into 'Make Some Noise', which to this day has not lost its punch. The lip syncing is throughout the clip is spot on with Rogen, Wood, and Mcbride holding nothing back in their spitting/spraying (literally).
Standout moments include a cowbell serenade from Will Ferrell, throwing back to his legendary More Cowbell skit from SNL, Kirsten Dunst, Maya Rudolph and Chloë Sevigny as semi-violent airheads 'The Metal Girls', and the breakdance battle between the "future" and "present" Beastie Boys.
Complete with slow-motion, an acid trip sequence, and reckless destruction, it's clear that MCA (who directed and produced the clip) knew his shit behind the lens, creating what is undeniably one of the greatest music video projects of all time. Watch it below and share it with your pals:
https://www.youtube.com/watch?v=evA-R9OS-Vo