Last week, we visited Shanghai to witness all the top-tier board-riding at the Vans Park Series World Championships.
It was the culmination of many months of park terrain skateboarding all across the globe, drawing the world's best for an amazing waterside event in China. More than that, it was a chance for us to catch up with some old mates and cherish all the memories on our FUJIFILM Instax Square SQ10 & FUJIFILM Instax Mini 8 cameras.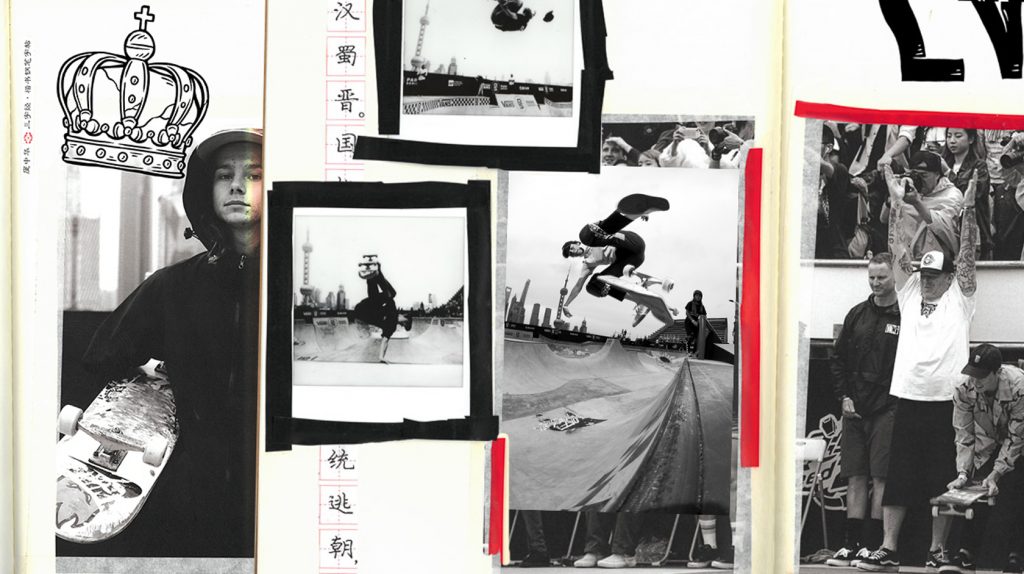 Once again, we got our arts & crafts game to create this little journal of the trip's happenings. It features Oskar Rozenberg Hallberg, Nora Vasconcellos, Pedro Barros, Jack Fardell, Lizzie Armato, Cory Juneau, Tom Schaar, Jeff Grosso, CJ Collins and more, with a few doodles drawn over the top!
See it all below, and you can check out all the winners and images from the VPS World Championships right here: