The Californians were in fine form at The Enmore last night.
Stopping off in Sydney for the biggest show of their Natural Affair tour, country-flavoured US indie-rockers The Growlers delivered in a big way last night. Making sure no one missed out on their favourite singalong, the group played a mammoth two-hour set chocked full tracks from their ever-swelling category.
Taking to the stage in cowboy hats, the group swayed between ballads, bops and gritty-toned rock numbers as singer Brooks Neilsen hopped around stage dancing and crooning the crowd into a frenzy. Highlights included City Club tracks 'Vacant Lot' and 'When You Were Made', though, to be honest, I'm sure everyone in the venue last night had their own personal faves.
Outside of the music, the show was also the perfect platform for the band to try out their Australian accents and swear words, which induced mass laughs from the audience (but probs need a little work). Check out the action in the gallery above and head here for tix to the remaining Growlers shows on the tour:
Presented by Mother Energy Drink: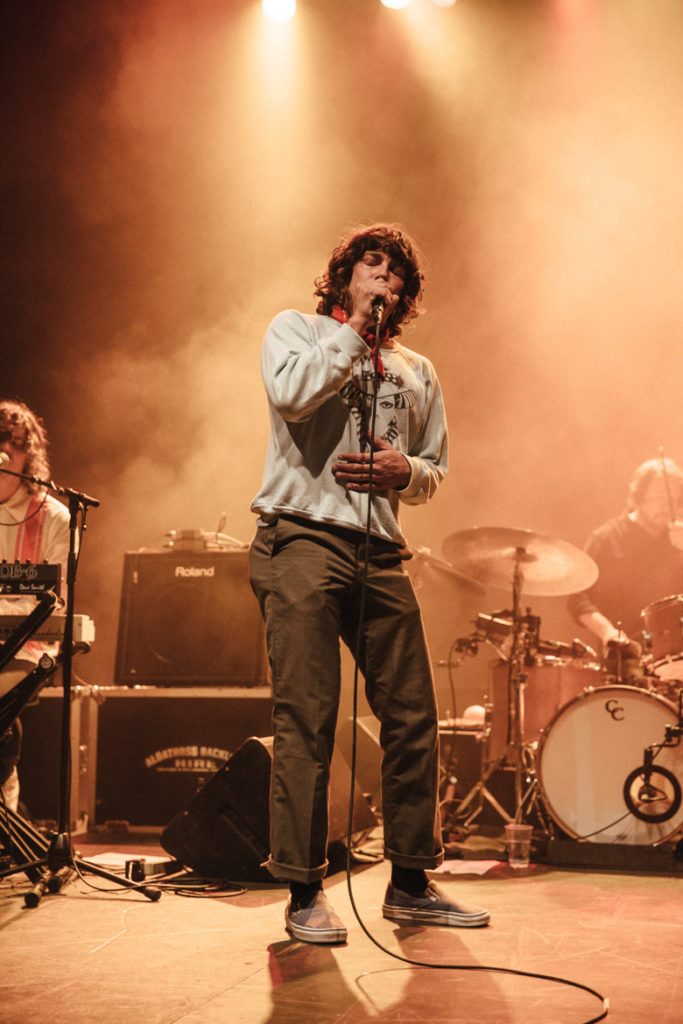 Event: The Growlers @ The Enmore
Date: 12/01/20
Photographer: Scotty Bruce