Good people, surf and sun; What else could you need?
In case you missed it, Mambo threw a mad surf session for their mates at URBNSURF in Melbourne yesterday, with Australia's first wave park being host to some of the nations biggest and most in demand names. Among them were Lifewithoutandy favourite Alex Hayes, Home and Away alumni Lincoln Lewis, and Bondi Rescue star Ryan "Whippet" Clark. There were so many more iconic Aussie faces, but way too many to name.
After guests had finished surfing to their hearts' content, they indulged in some gorgeous beverages courtesy of Beefeater Pink Gin & Sodas, K.Booch and Jetty Road Breweries. And we can't not mention Fish Bowl and Woofys coming through with perfect post surf feeds that hit the spot and then some.
It was such a mad day, and even put on display some young surfing talent, with Whippets six year old son killing it at the URBNSURF advanced sessions and showing up some of the other surfers out on the water.
With Mambo recently announcing that they'll be the lifestyle-surf partner for URBNSURF, we can only hope we get more beautiful events like this in the future, and we can't wait to see the two organisations do what they do best together.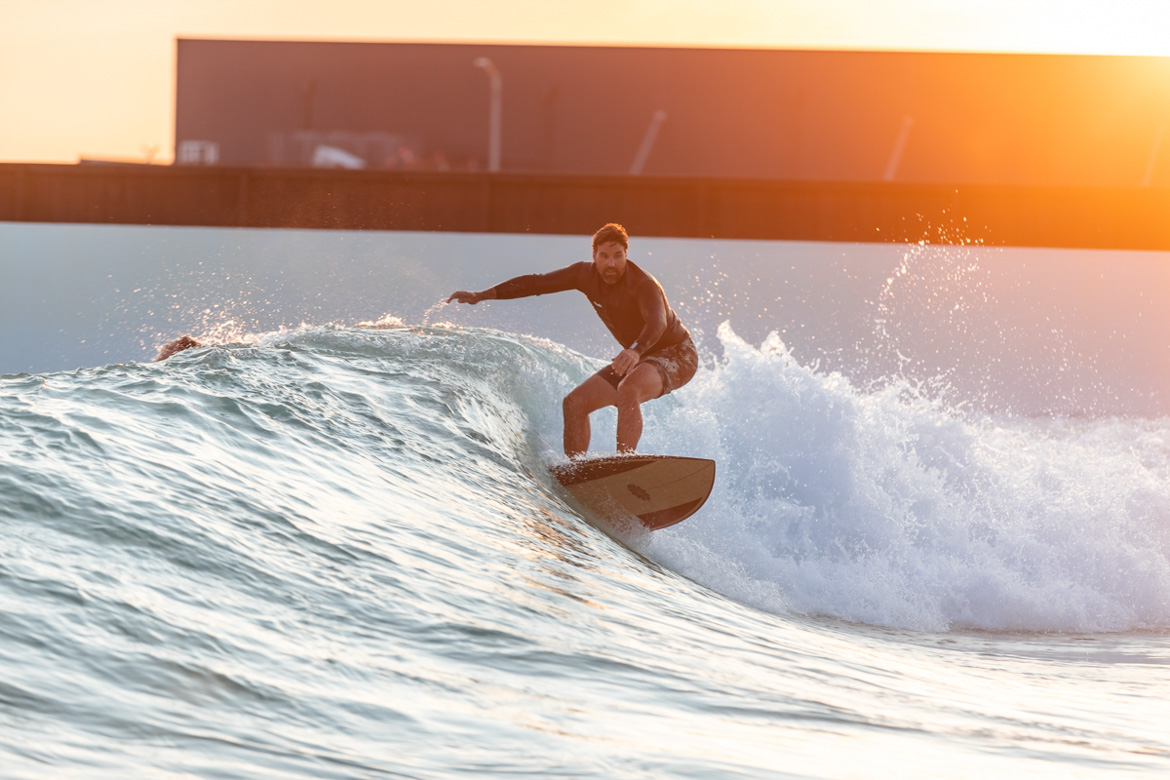 Event: Mambo's Sunset Surf Sessions
Photographer: Ned simes
Location: Tullamarine, Victoria