We're halfway through Mercedes Benz Fashion Week, so we thought we'd give you another round-up of who's stealing the show when it comes to street style.
Mimi Elashiry, Margaret Zhang and Pia Muelenback are just some of the stars looking phenomenal as ever, and today was dominated by strong denim numbers and grunge-inspired rustic looks. See some of favourite looks below and stay tuned for more street style as the week progresses: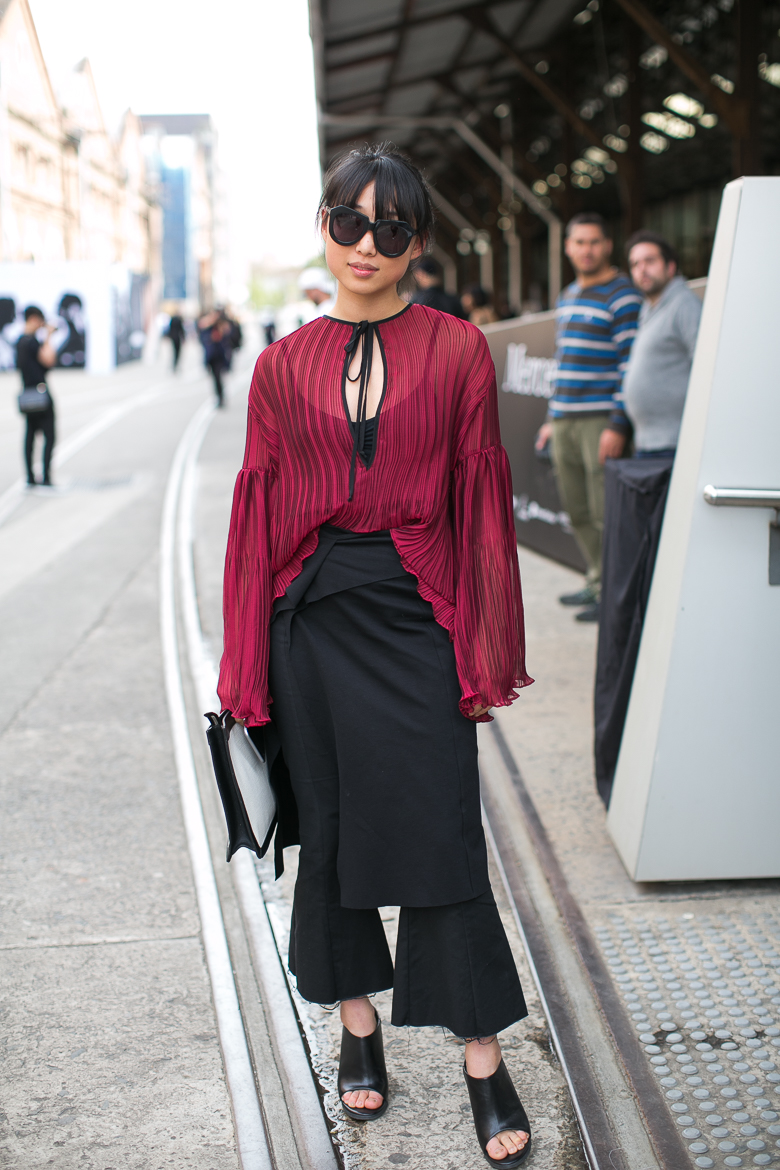 Blogging powerhouse Maragret Zhang in the classic gothic combination of crimson and black. This makes us want to listen to The Cure. Vibes!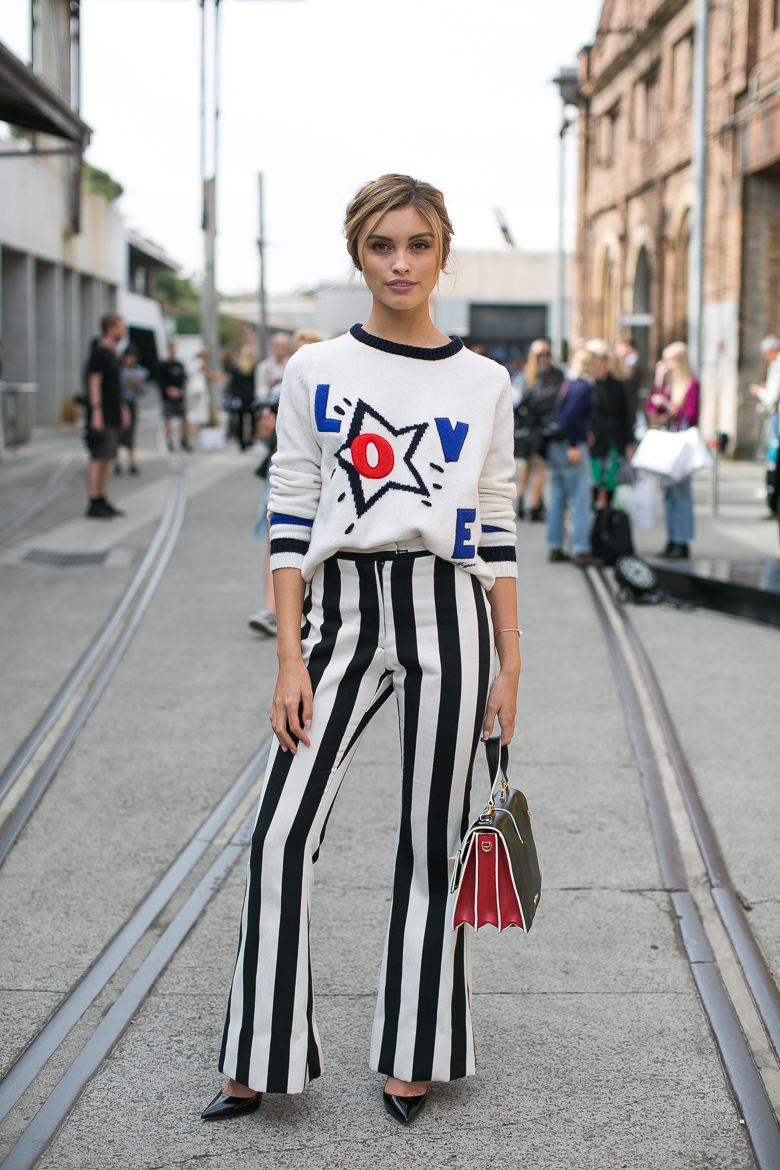 Sarah Ellen – pinstripes for days. When it comes to printed pants, the bolder the better is our motto.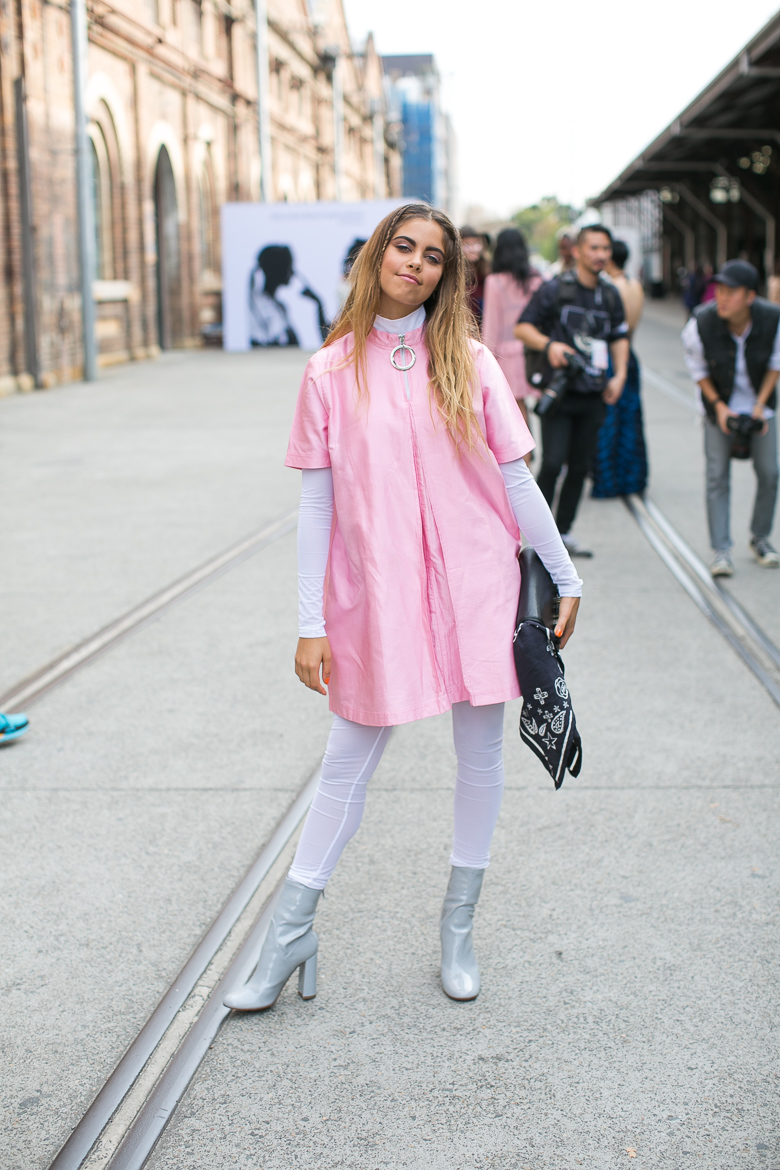 Longtime LWA favourite Mimi Elashiry with the Killa Cam/Drizzy inspired baby pink joint.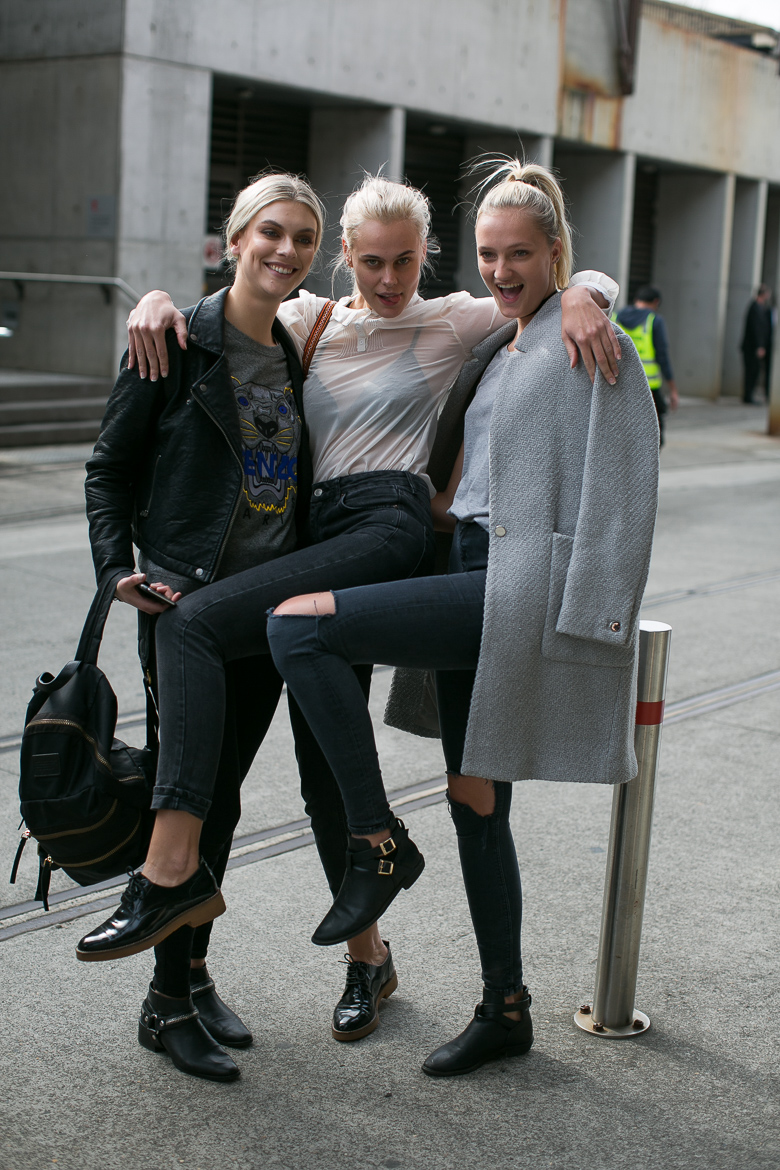 Off-duty model shenanigans. Classic Kenzo on the left, high five.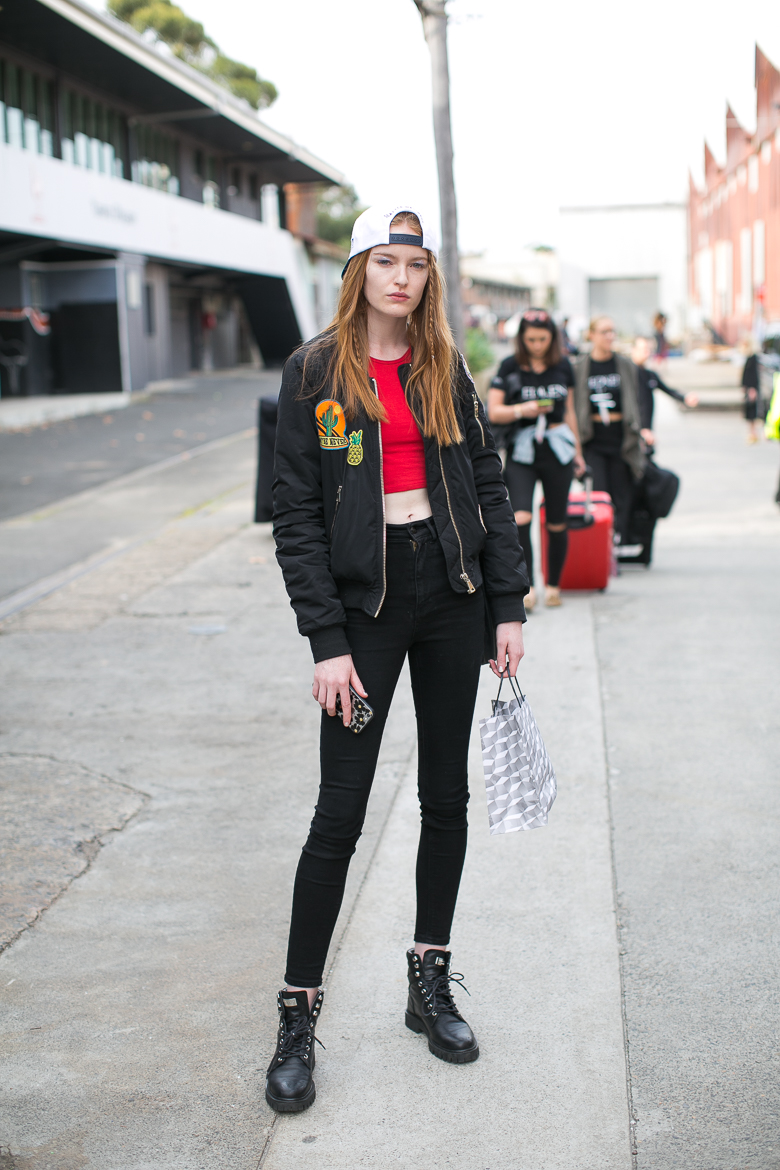 Stern, tomboy looks from the ever-consistent Brooke Durant. Extra points for that pineapple patch on the bomber.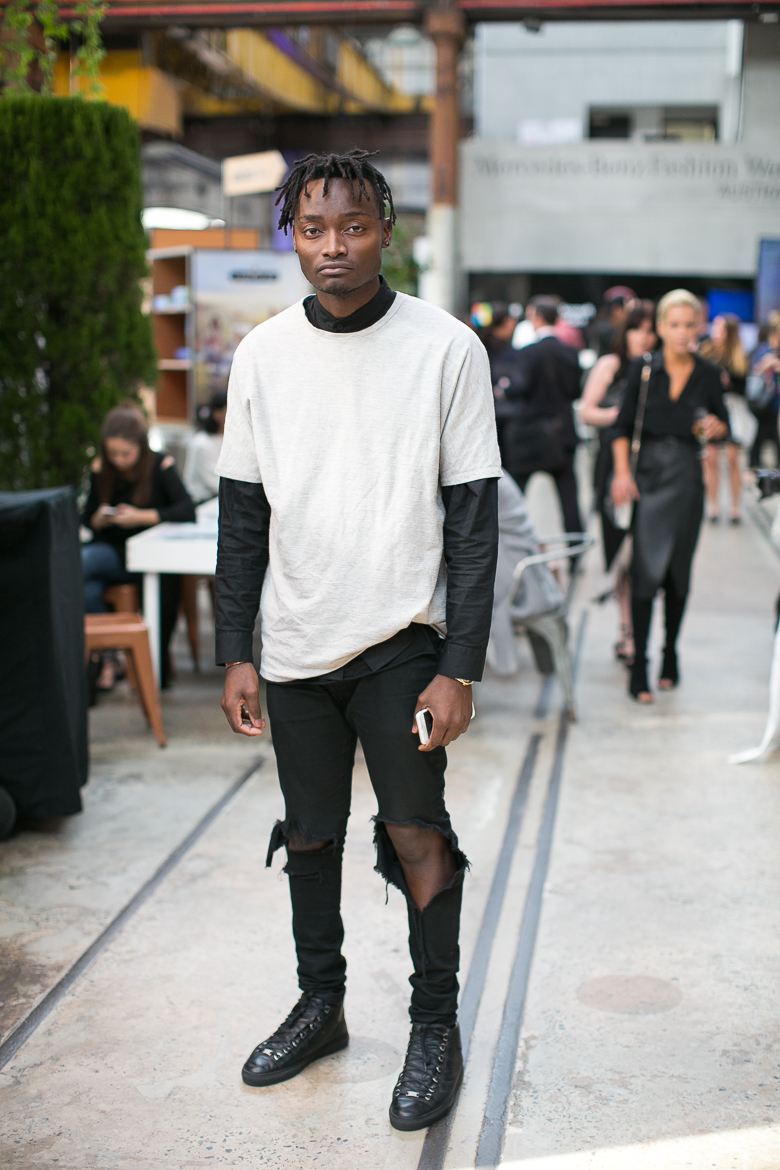 Claud Essuman on that monochrome tip and a strong layering game.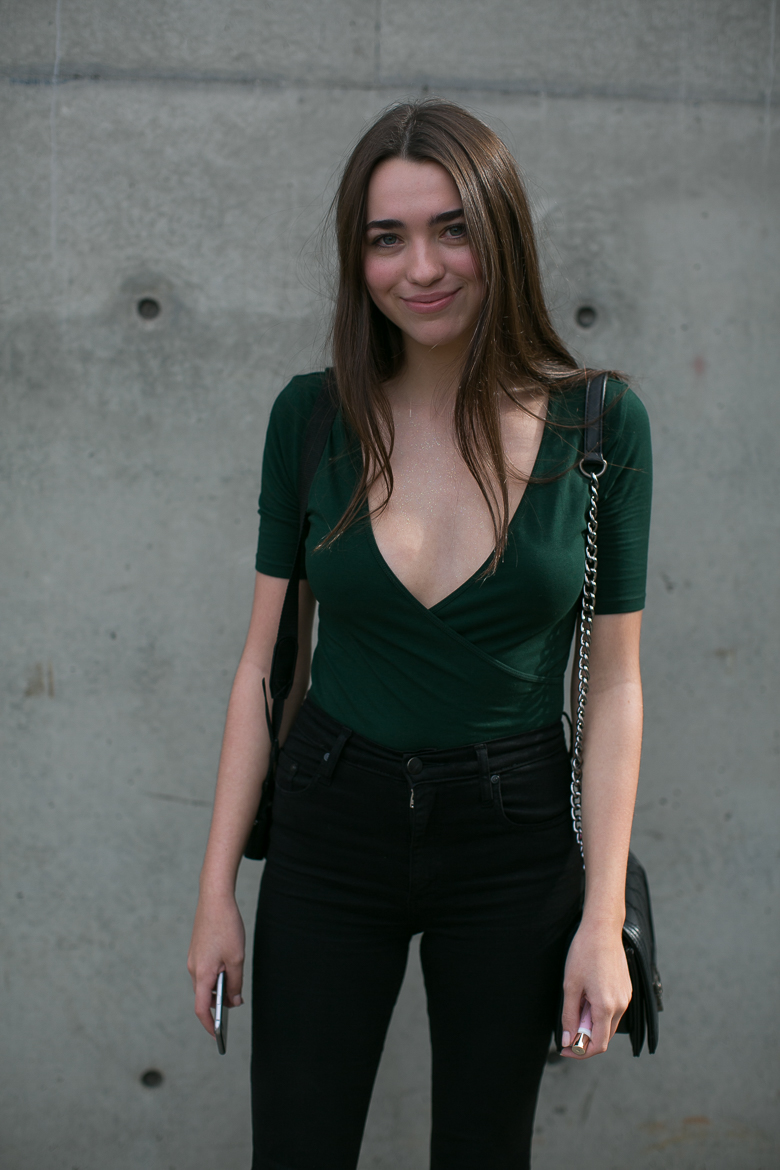 Shelby Hamilton – great name, even better smile.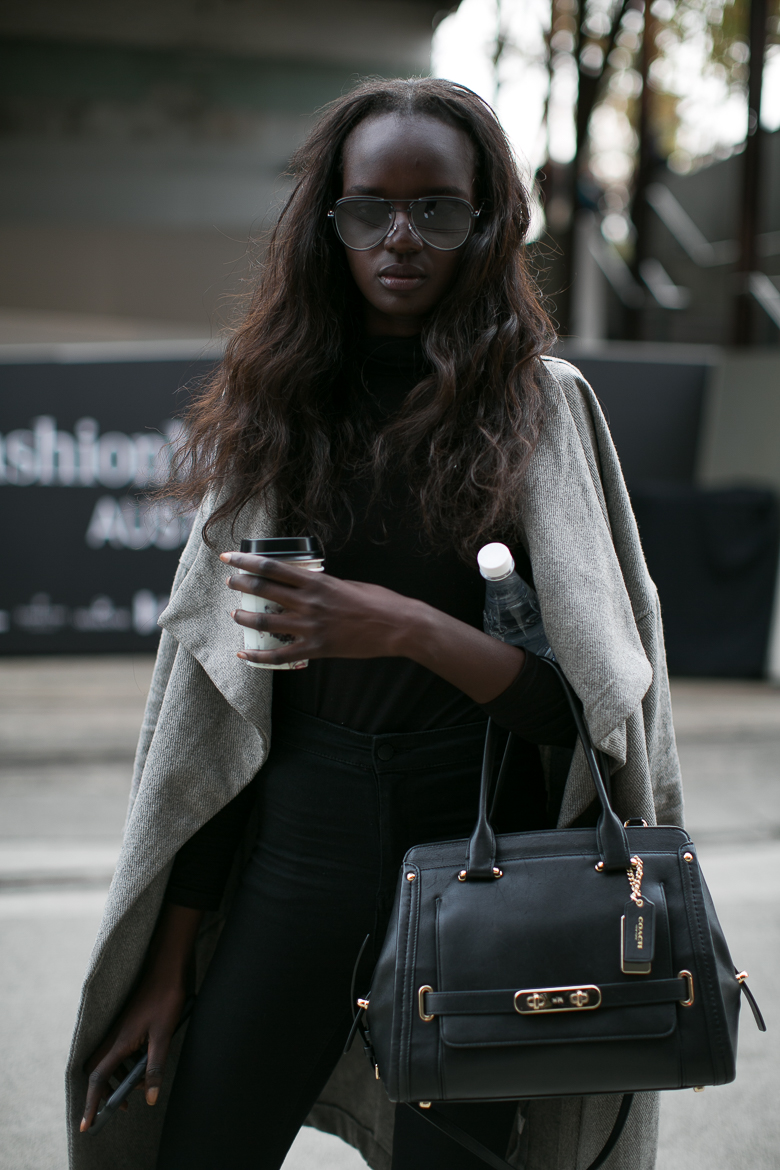 Duckie pioneering the 'beverage accessory' look.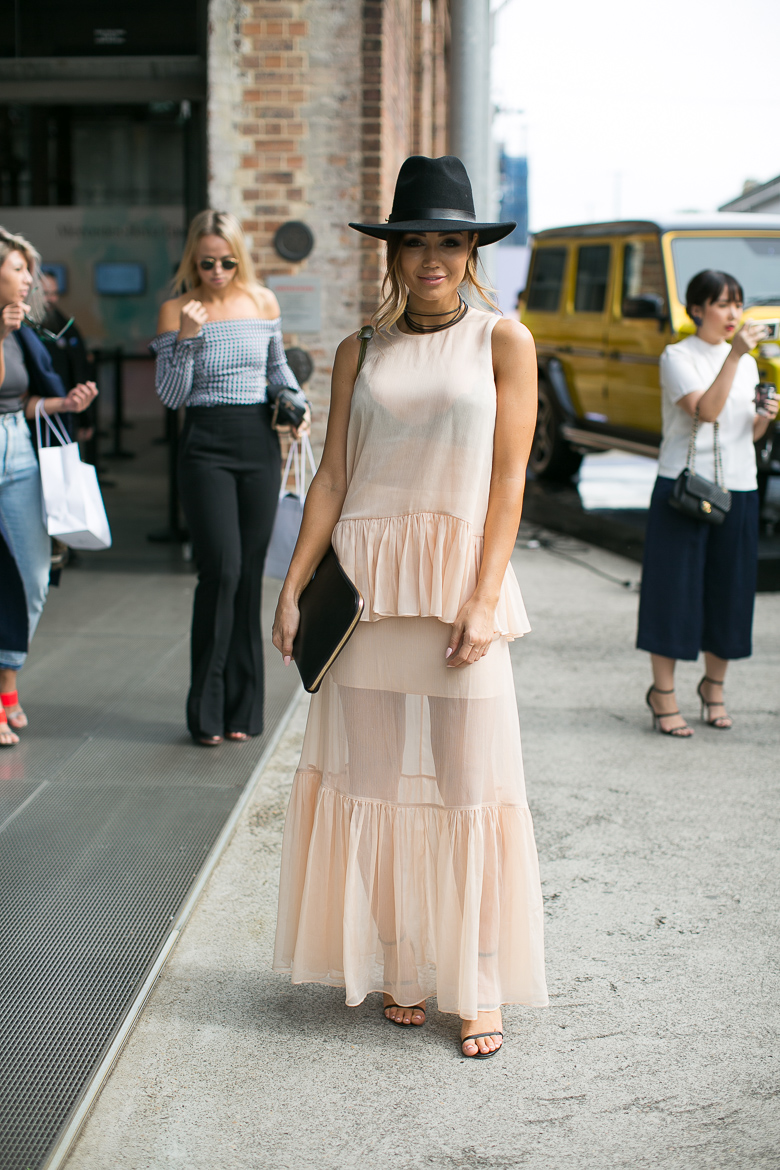 Pia Muelenback making the Bondi hat look better than it ever has in the 2026.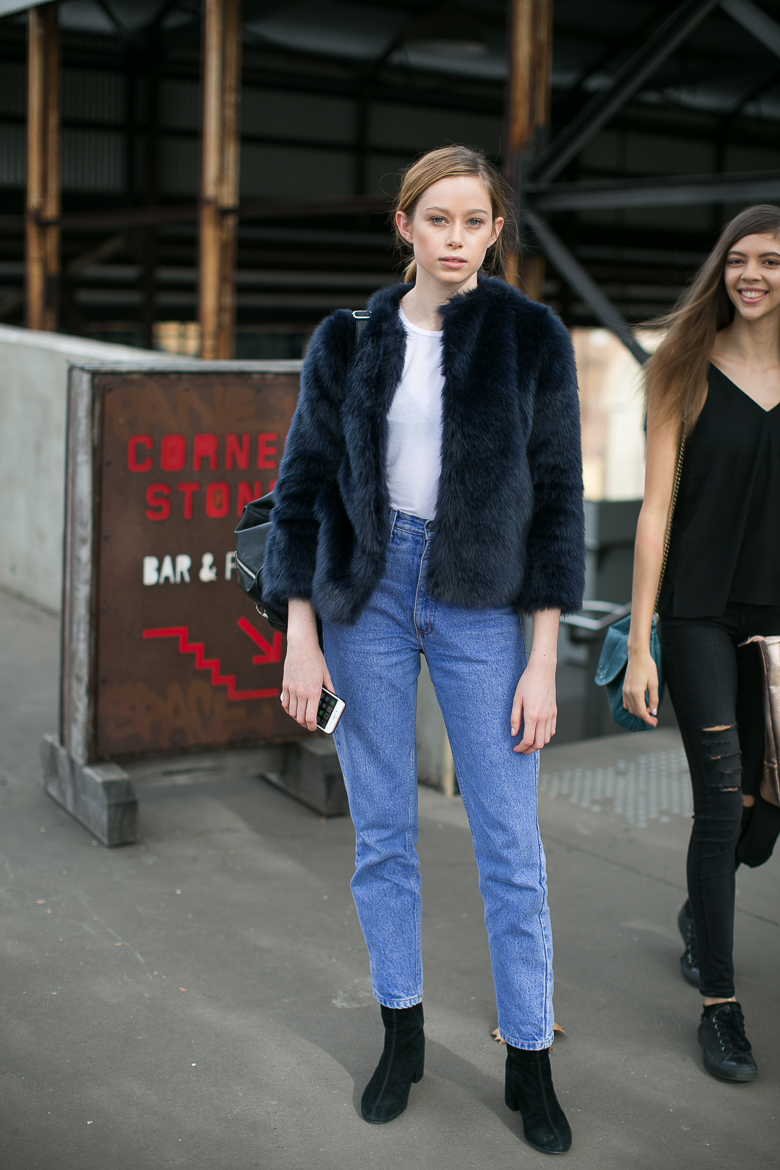 Subtle flexing and texture galore in this furry outfit with Jess Thomson.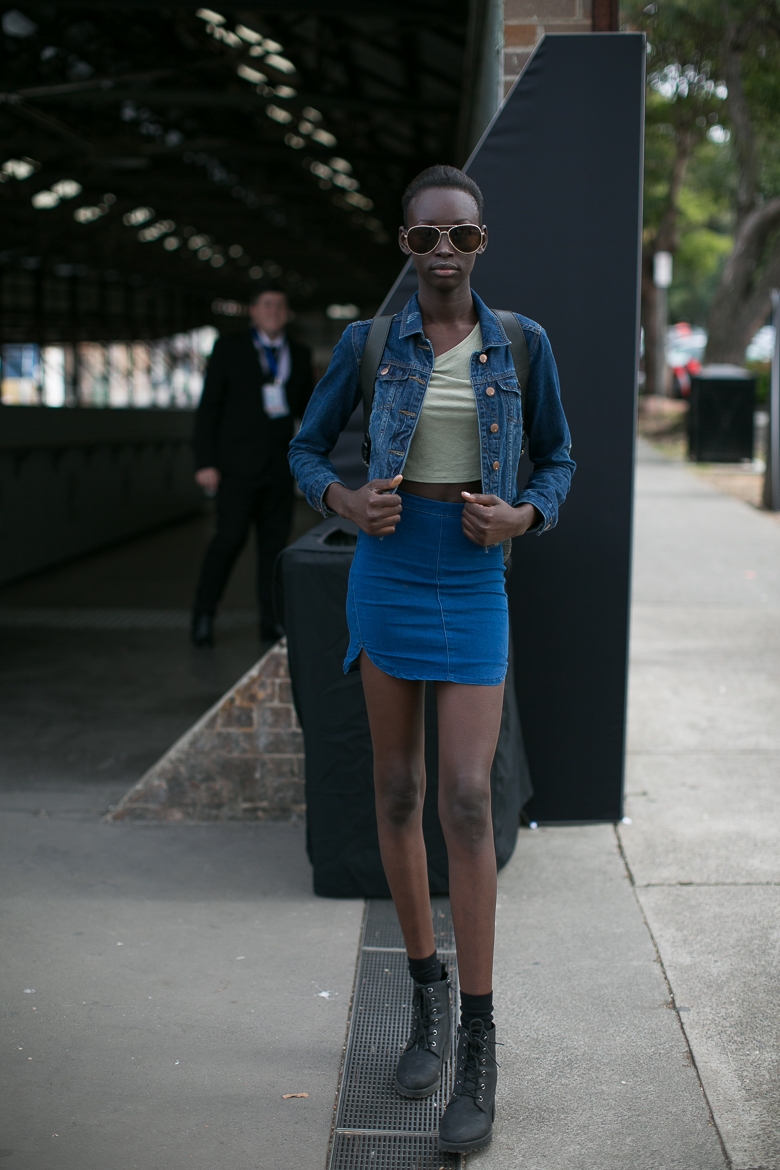 We fully endorse the Canadian tuxedo in all of its forms.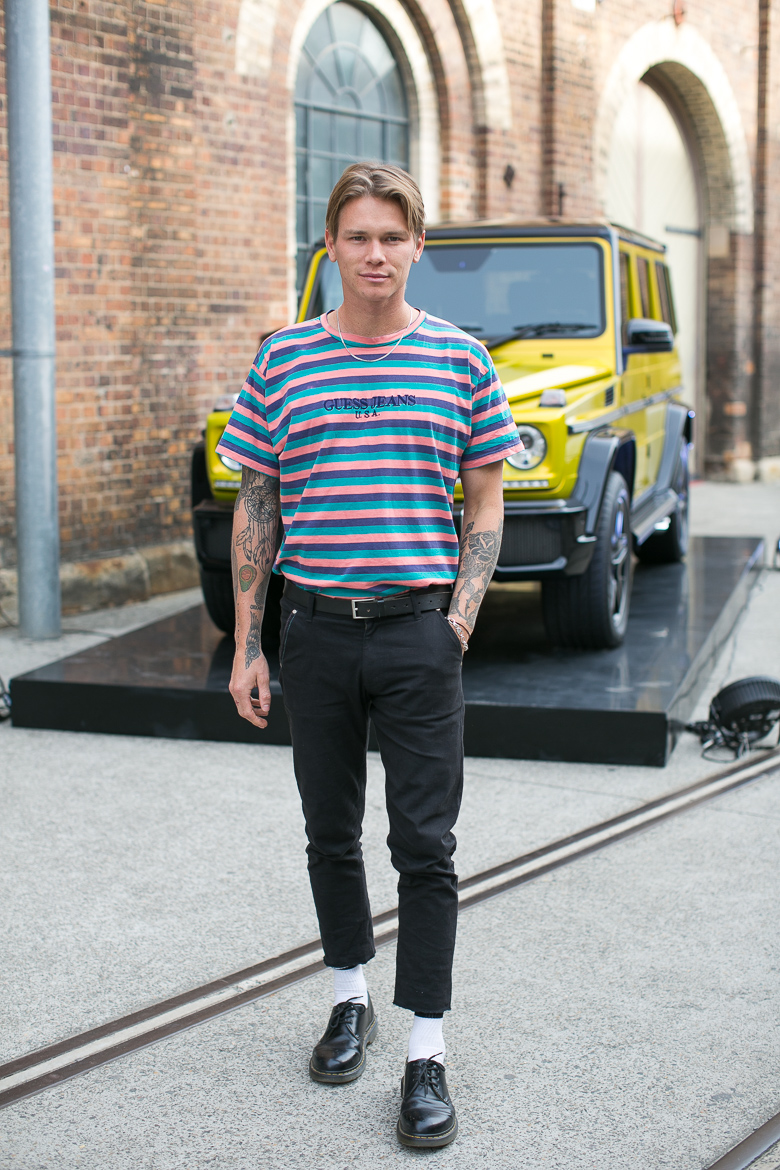 Always nice to see a bit of colour! Aidan Taylor with the multi-coloured GUESS joint.

Two-tone denim: Another power move we fully endorse.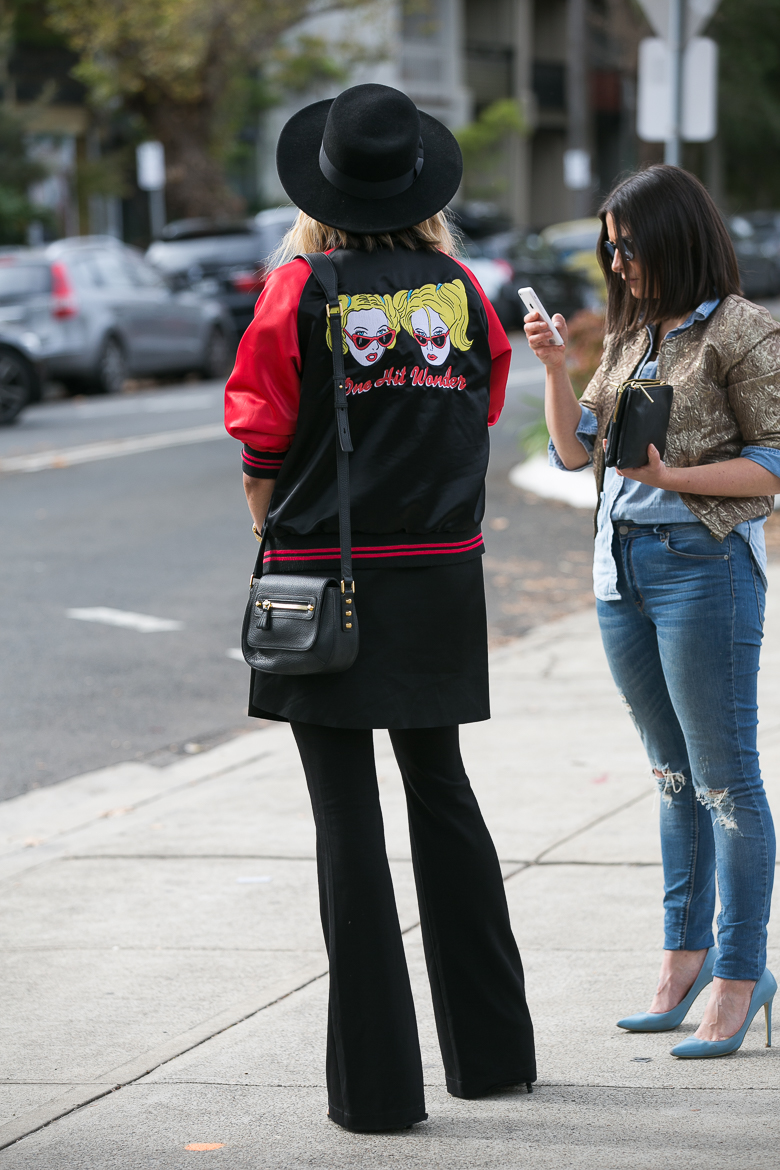 Turnt down flares with a varsity jacket, we see you.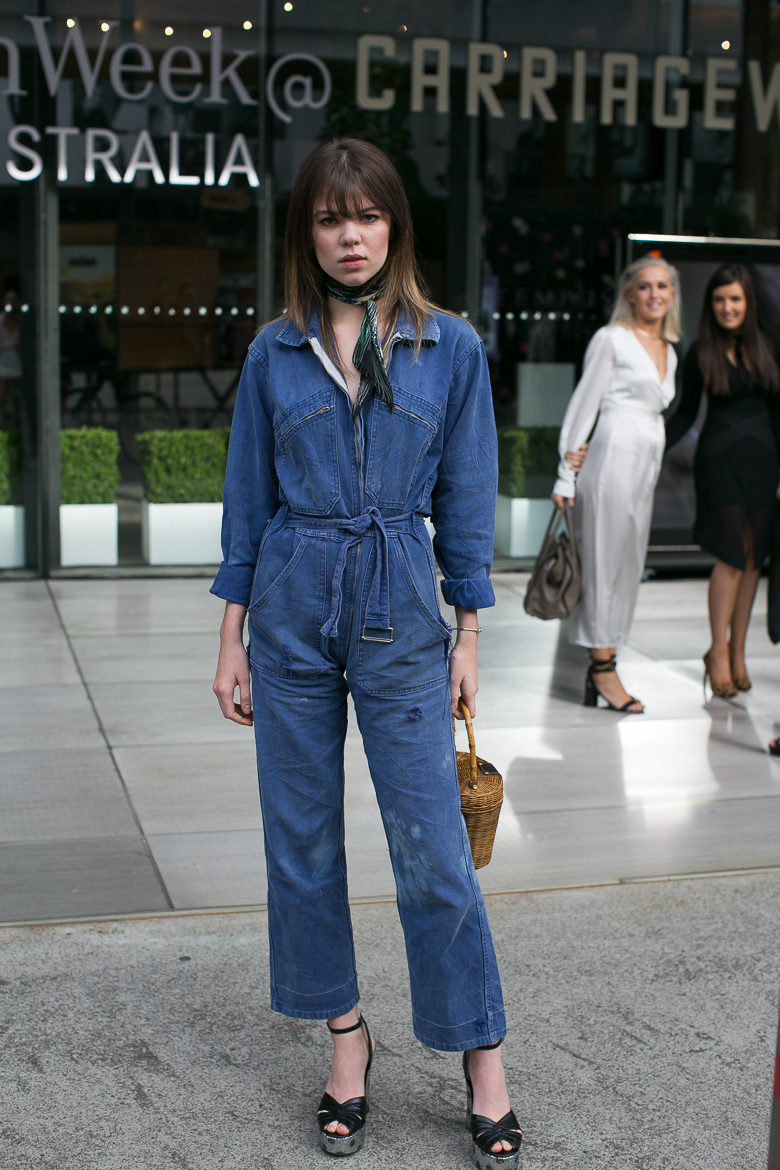 Once again, denim game on three hunnid.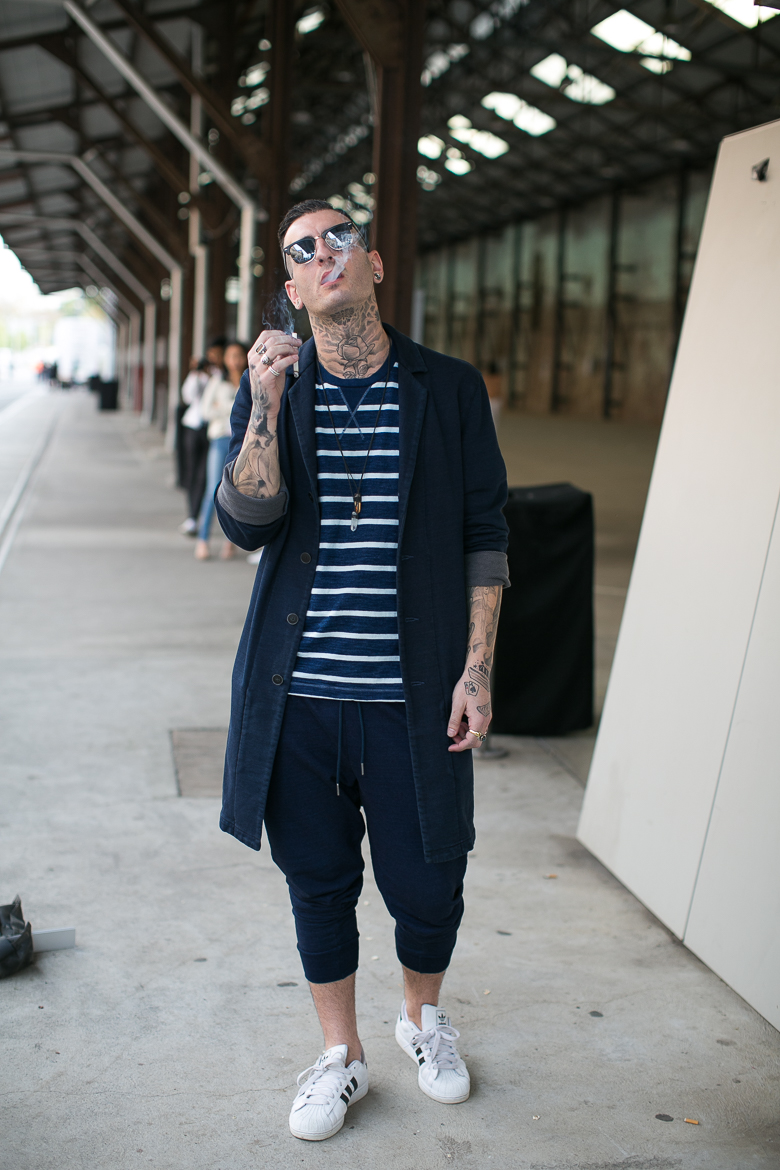 Spare dart?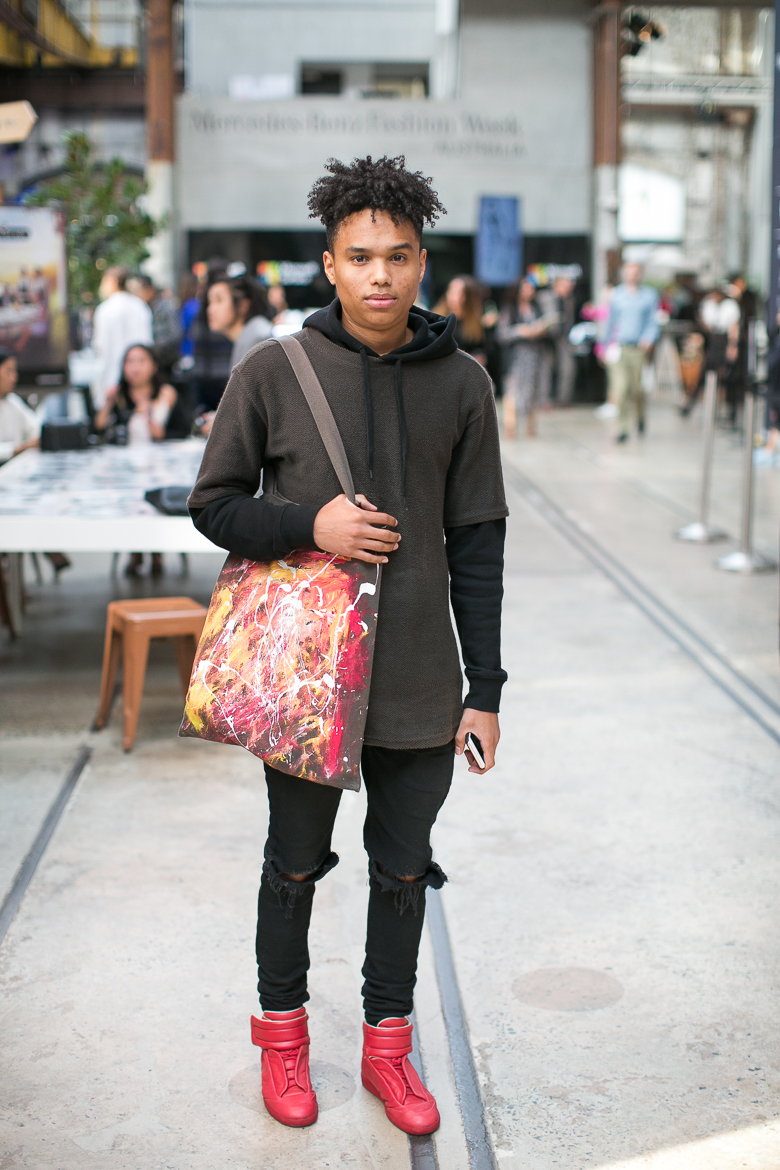 DIY tote bags are the future.