We were there last night when MTV shot their epic new 'TRL' show.
There was no shortage of talent for the filming of the first episode of MTV's TRL last night. We felt a bit spoilt as we sipped on beers and caught live performances from Hottest 100 winners Ocean Alley and rap sensation Kwame at MTV's Darlinghurst headquarters.
Episode one of the show will also feature interviews with Yungblud, Courtney Barnett, Denzel Curry, G Flip, Middle Kids, Skegss, and Cosmos Midnight, as well as a bunch of other segments, so be sure to tune in when it goes live on Foxtel and MTV's Facebook page this Friday at 6pm.
For now though, get a sneak peak at the action in our gallery above: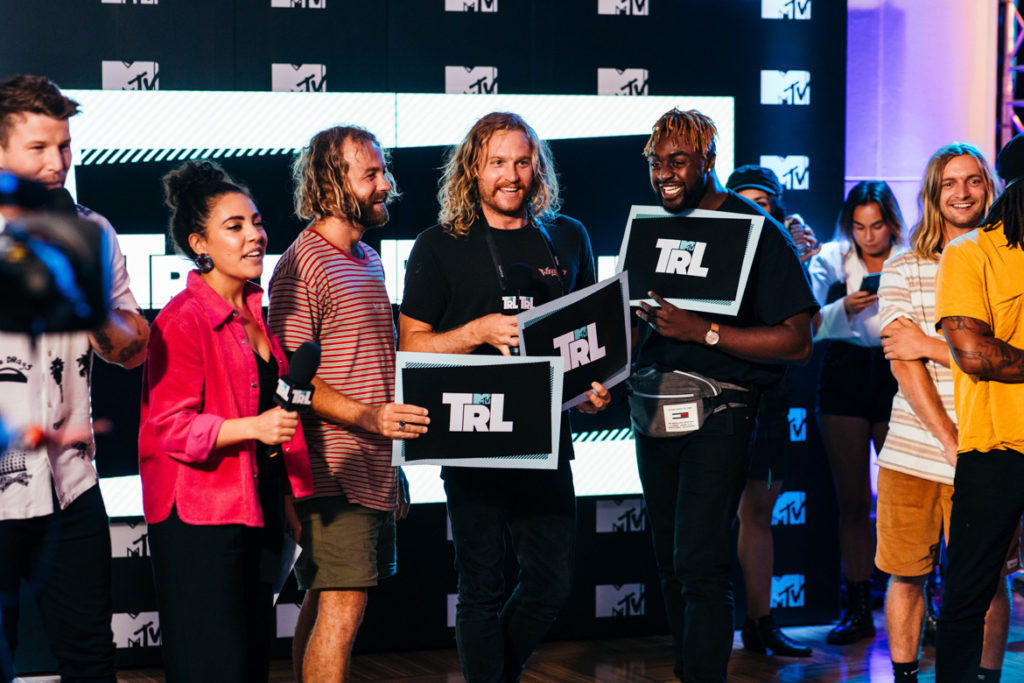 Event: MTV 'TRL' launch
Location: MTV HQ, Darlinghurst
Date: 05/03/19
Photographer: Mitch Ferris