It's been 15 years since 50 Cent dropped one of hip-hop's biggest debut albums, Get Rich Or Die Tryin'.
Back in 2003, this album hit like a semi-trailer: 50 brought his unapologetic gangster rap to airwaves and television screens across the world, altering the music landscape drastically with its violent narratives, flurry of gun noises and threats to Ja Rule.
In 2018, we may not be wearing baggy denim shorts or G-Unit sneakers anymore, but Get Rich still bangs, really hard. To celebrate the album's 15th year anniversary, 50 headlined his own show at Parramatta Park, accompanied by Australian supports A.B. Original and Baker Boy.
When 50 steps onstage, he isn't wearing the signature bulletproof vest that he made famous over a decade ago, but he makes up for it with LED sunglasses and a Fendi ensemble. Big looks. Things start to heat up when he drops the brash album opener 'What Up Gangsta,' as well as crowd favourites including '21 Questions' and 'P.I.M.P.' Early on, it becomes evident that he isn't playing Get Rich front-to-back like some anticipated, as he also includes tracks from G-Unit members Tony Yayo and Uncle Murda, who roam the stage enthusiastically.
Interestingly, Lloyd Banks isn't present as advertised. Rumours of conflict between Banks and 50 circulated throughout media outlets the week before the tour, but that doesn't stop the three present G-Unit members from performing 'Ain't No Click' from his Banks' 2004 album The Hunger For More. And while 50 definitely isn't short on his own singles, he also performs two of his iconic collaborations with on-and-off rival The Game – 'Hate It Or Love It' and 'How We Do.'
One unexpected element of the show is a live band, who elevate 50's catalogue where needed. Did you ever think that you would witness 50 Cent perform 'Ayo Technology' while a guy in a G-Unit snapback plays a dramatic guitar solo reminiscent of an 80s hair metal band? Tonight is your lucky night. The real magic happens when 50 returns to his Get Rich singles, including the lights dimming for a short segment from 'Many Men' and of course, the eternal dancefloor-filler, 'In Da Club.'
There's still plenty of tracks we wish we heard 50 perform from Get Rich, but there's bound to be some omissions when you drop an album of this stature. And while Banks isn't present, we also hoped that we could hear some singles off G-Unit's underrated Beg For Mercy, but it wasn't to be. Still, the show provided some of 50's biggest hits, a chance to walk down memory lane, and a bloody 'Ayo Technolohy' guitar solo. Let's wait and see what 50 whips out for the album's 20th anniversary.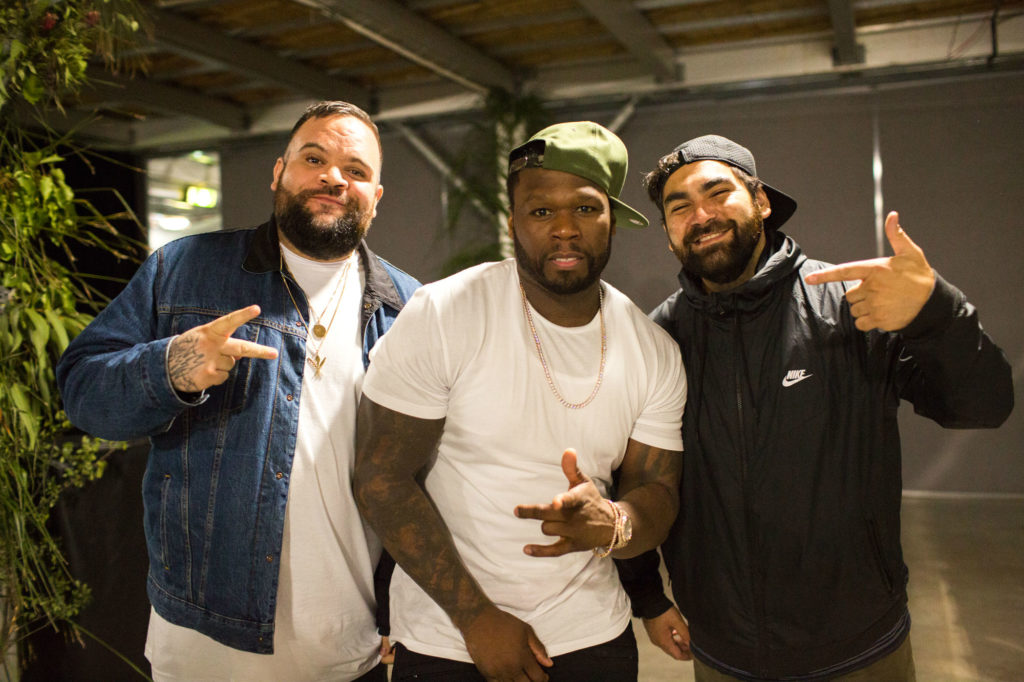 Event – 50 Cent @ Parramatta Park
Photographer – Tristan Stefan Edouard
Date -09/02/18