In case you missed it on our Instagram, we were at ComplexCon Long Beach with PUMA over the weekend.
Amongst all the glitz and glam at ComplexCon over the weekend, PUMA's activation was consistently drawing the crowds. Right next to the main entrance, the activation felt more like a carnival than a sneaker drop, with PUMA going all out for the launch of their rad new Rider range.
There was a customisation station running in collaboration with streetwear lords The Chinatown Market, a psychic booth, ring-toss, skeeball (which is much harder than it looks) and loads more. They were also giving away a bunch of prizes, raffling off bikes and hosting live art sessions, so naturally, it was the place to be.
Check out all the action from the PUMA Rider activation in the gallery above and head here to shop the Rider range right now: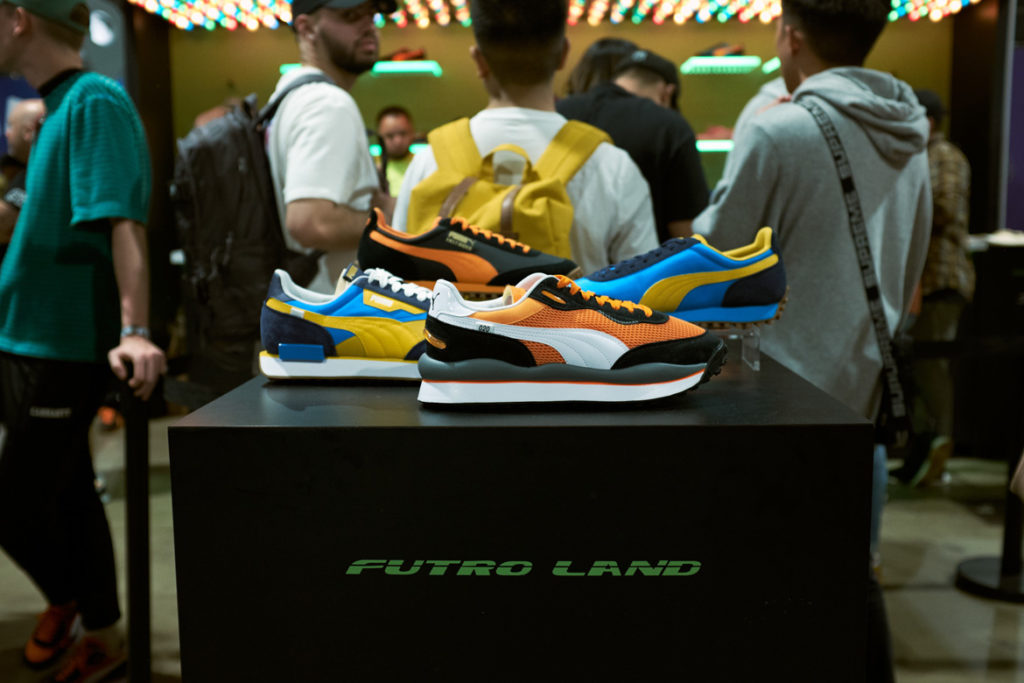 Event: PUMA Rider activation @ ComplexCon
Location: Long Beach, California
Date: 2nd & 3rd November 2019
Photographer: Bobby Escobedo