Words by Jade Adam // Images by Scotty Bruce
Dope lemon showed up and showed out at the Enmore last night.
On the road for their first headline tour in three years, Dope Lemon graced the stage at the Enmore to celebrate their latest LP Smooth Big Cat, and create a mystical world for fans to delve into. Having just caught the brilliant set at Splendour In The Grass, we just knew we had to have another deep dive into the mind of Angus Stone and his dancing cat women – and that we did.
Golf Alpha Bravo came on to warm the audience up with a fun, dancey set and raised the momentum for the clusters of fans who were waiting for the main event. From our seats in the back, we could see the crowds swelling as time got closer for Dope Lemon to take on the stage, building the energy and anticipation.
Abrasive red lights began flashing as the band entered the stage which landed our attention firmly on the performers. After they took their places on their own makeshift individual stages, electrifying guitars and the crooning voice of Angus Stone in the opening to 'Stonecutters' instantaneously sucked us in.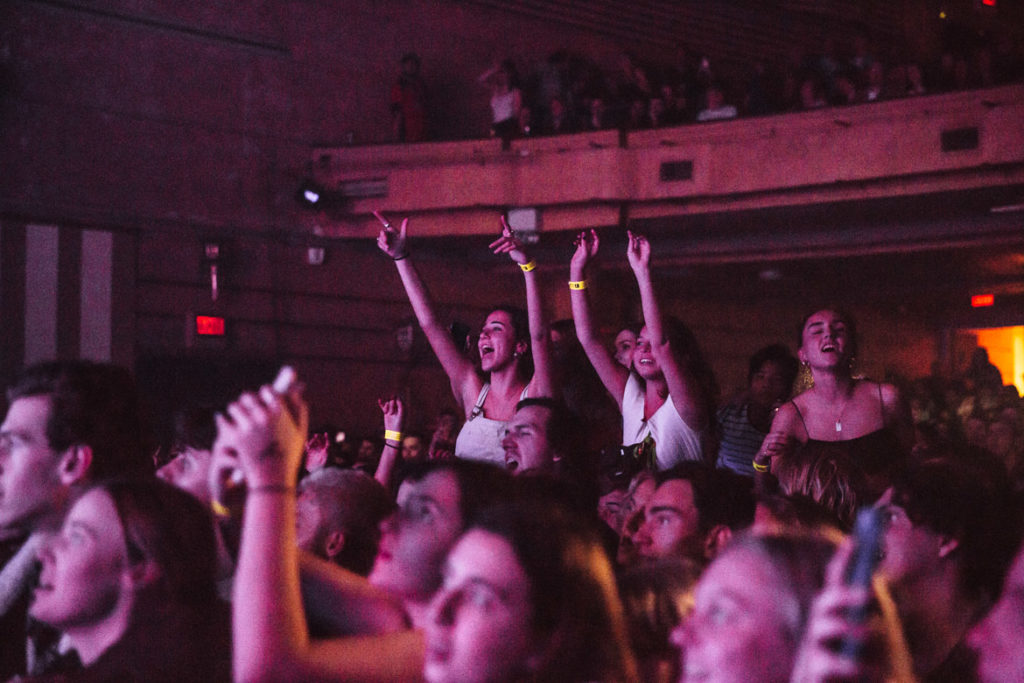 The familiar lettering of "DOPE LEMON" hung high above the band accompanied by a backdrop of retro headlights reminiscent to the Ed Sullivan Show, and Stone had no problem filling the stage with his charm and mystique. As the first notes of 'Marinade' played emotions became palpable with the crowd attempting to sing along to the drawling verses. There was something special about the mismatched voices knowing every word to the song, but not quite being able get it right.
The lighting flowed through each song to the next and the two dancing ladies continued to swirl about with spotlights on their (oftentimes) cat heads, with every tune seemingly a sonic expansion of the last. Then, the atmosphere turned as 'Salt & Pepper' surged into the audience. Enraptured, it felt as if Stone was hypnotising us like a serpent dancing to the flute of a snake charmer.
After 'Home Soon', the band left the stage to the thunders of stamping feet, though didn't take long for them to come back and finish out the show with 'Uptown Folks'. The punters sang loudly, enjoying the final morsel that Dope Lemon offered before flushing out onto the streets of Enmore. Outside there were buskers where hoards of people gathered for ages listening and dancing – which says something important about the band that played and the people that went.
If you missed out or want to experience the remarkable DOPE LEMON live, there are still some shows left on the tour that are yet to sell out – info here.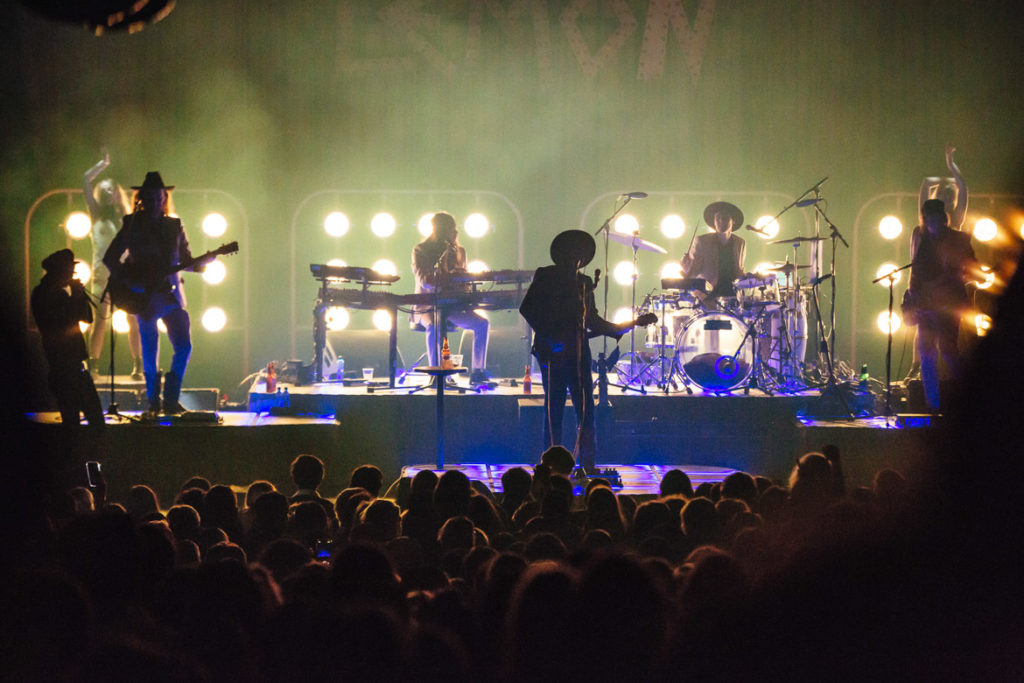 Event: Dope Lemon @ The Enmore
Date: 02/08/19
Photographer: Scotty Bruce