The secret to Skegss' success is simple: there isn't a crack in their armor. There's is a battle-ready sound, road tested and rambunctious.
Toby Cregan supplies thundering bass and pure fun-loving energy, Benny Reed packs on the earworm melodies and what's got to be the sweetest dirty guitar tone known to mankind, and Jonny Lani keeps it all in check with admirably in-the-pocket rhythm, never faltering. All that is no small accomplishment, given how wild these concerts can get. Seriously, Skegss shows have to set some kind of record for audience stage dives.
Not only that, but the trio, together, write really good songs, catchy enough to be stuck in your head, but also rowdy enough to incite some legitimately tumultuous mosh pits. Their latest single, 'Save It for the Weekend' has only been racking up streams since its release in October, and the accompanying video clip is already a certified classic.
We caught up with the lads at the final stop on their most recent US tour, at the legendary Bowery Ballroom in New York City, and captured some of the action.
Breaking through in the United States is no small feat, and it's a testament to the boys' talent and persistence that they've amassed such a dedicated following across the globe from Byron Bay. Here's to many more.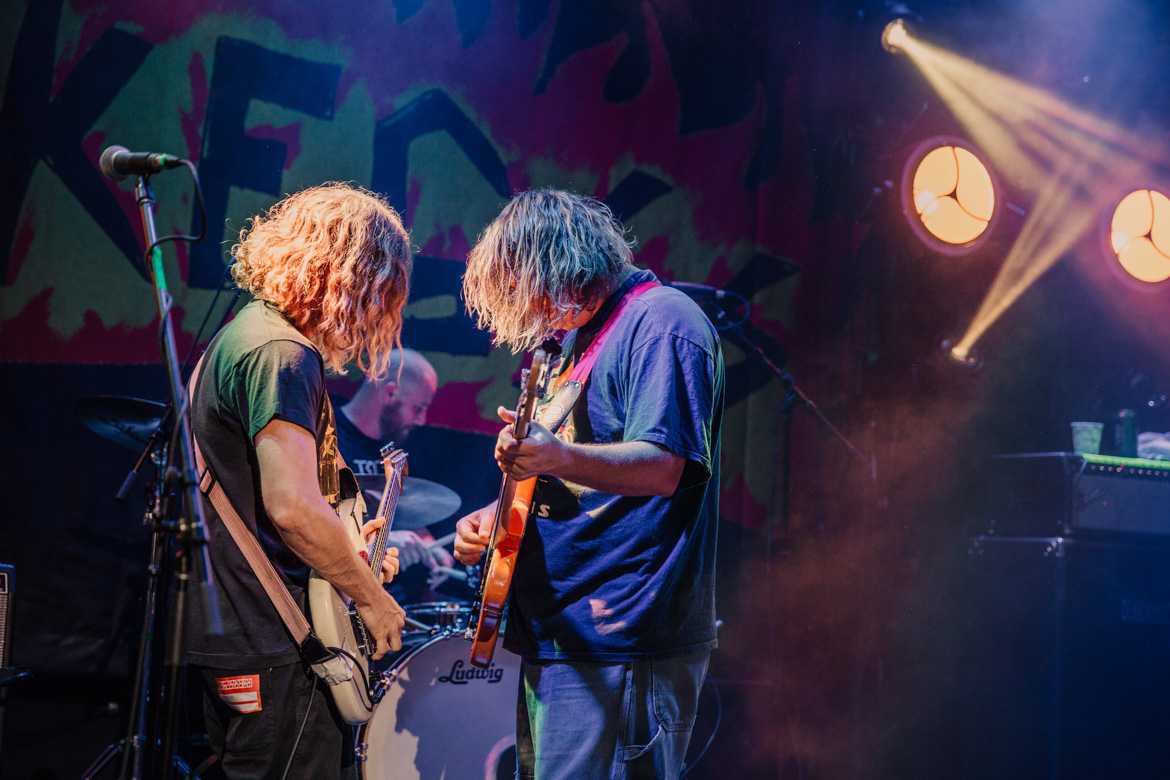 Words and Photography: Gab Spadaccini