Third time was definitely a charm at Splendour this year, with the some of the best acts saved until last…
Clambering into a packed car, we headed to North Byron Parklands for the last day of this years Splendour In The Grass, and we weren't let down by the quality of the tunes or the huge final day party vibes.
We were in good hands from the get go with Melbourne based punks Amyl & The Sniffers delivering a raw and driving set, with fan favourite 'Cup Of Destiny' rewarding all the early bird punters.
Byron Bay transplants Skegss attracted a huge mid-afternoon crowd before a rippingly energetic show from rockers Rolling Blackouts Coastal Fever bought in the night (and the cold). PNAU and MGMT got the crowds at the Amphitheatre stage dancing like crazy, which felt like the only thing was gonna warm our bones as the evening continued.
Three days of heated anticipation finally came to and end when Kung Fu Kenny AKA lord Kendrick Lamar bought the festival to its knees. His epic, smoke-laden set, complete with all of tracks that have earned him his spot as one of the most revered rappers of our time. It was the show that fittingly took the crown of what has been three days of musical bliss.
Check out the snaps, captured on our Canon 1DX Mark ii, from the final day of Splendour In The Grass 2018 right here: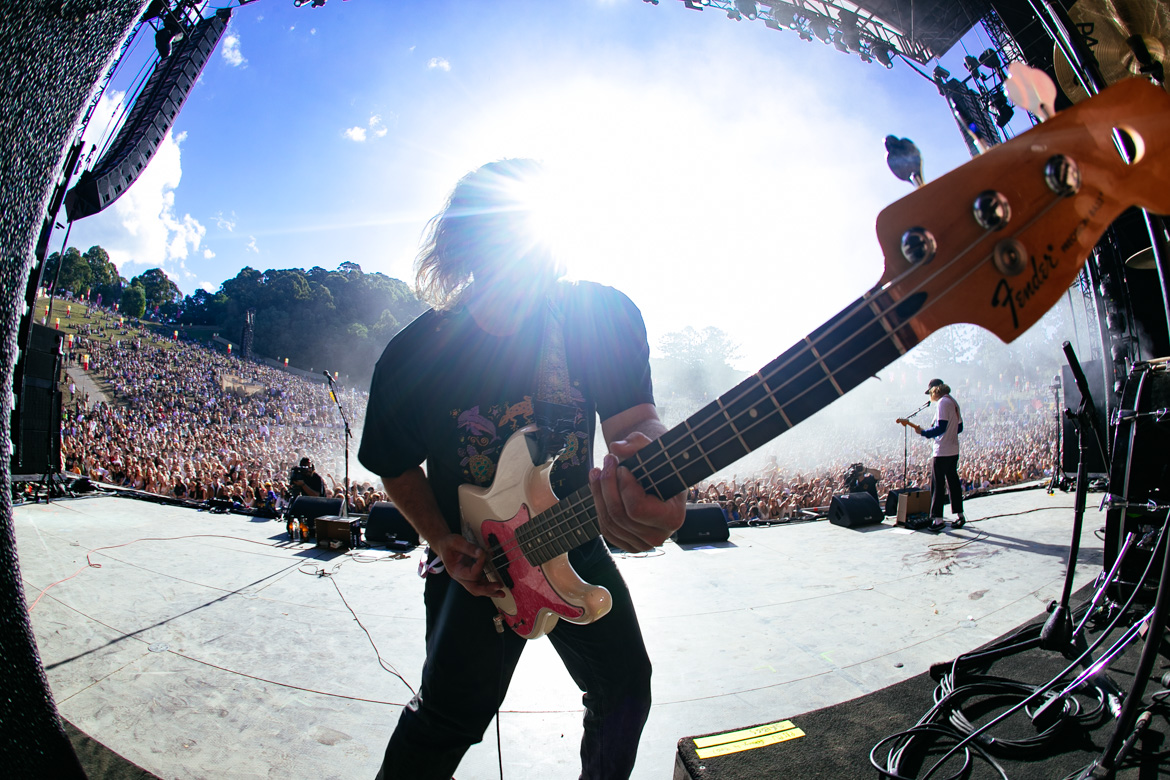 Event: Splendour In The Grass: Day Three 2018
Date: 22/07/2018
Photographer: Jack Bennett