Sydney City Limits landed in Australia for the first time over the weekend, making one hell of a debut at Centennial Park.
Presenting a mixed bill that stretched across rock, dance, hip-hop and everything in between, Sydney City Limits drew punters from all walks of life to its four-stage affair. Following the cancellation of Young Thug, local star Tkay Maidza was called up at the final hour, bringing her arsenal of infectious crossover tunes including 'Tennis' and 'Simulation,' proving that she's an expert at making tunes to make you smile.
Having landed a monumental three songs in the recent Hottest 100, Gang of Youths were given a heroes welcome back home, and rightly so. Playing tunes from their chart-topping album Go Farther In Lightness and The Positions favourites like 'Magnolia,' the band cemented themselves as a world-class act once more. And of course, Dune Rats – who's music is practically made for beer soaked festivals – brought their reckless brand of rock complete with inflatables and the likes of 'Scott Green' and 'Bullshit' in sing-a-long glory.
ATL trapper Future left the stage only a few minutes after he began – with his set plagued by technical difficulties – but returned in fiery form as he ran through singles like 'Same Damn Time,' 'Bugatti' and 'Fuck Up Some Commas.' And while Young Thug couldn't make it, Future took it upon himself to perform their collaboration 'Relationship.' After the sun set, French legends Justice took us back to the late noughties with their punk-infused take on electro, transporting us back to our clubbing golden years.
See what went down at the first ever Sydney City Limits here: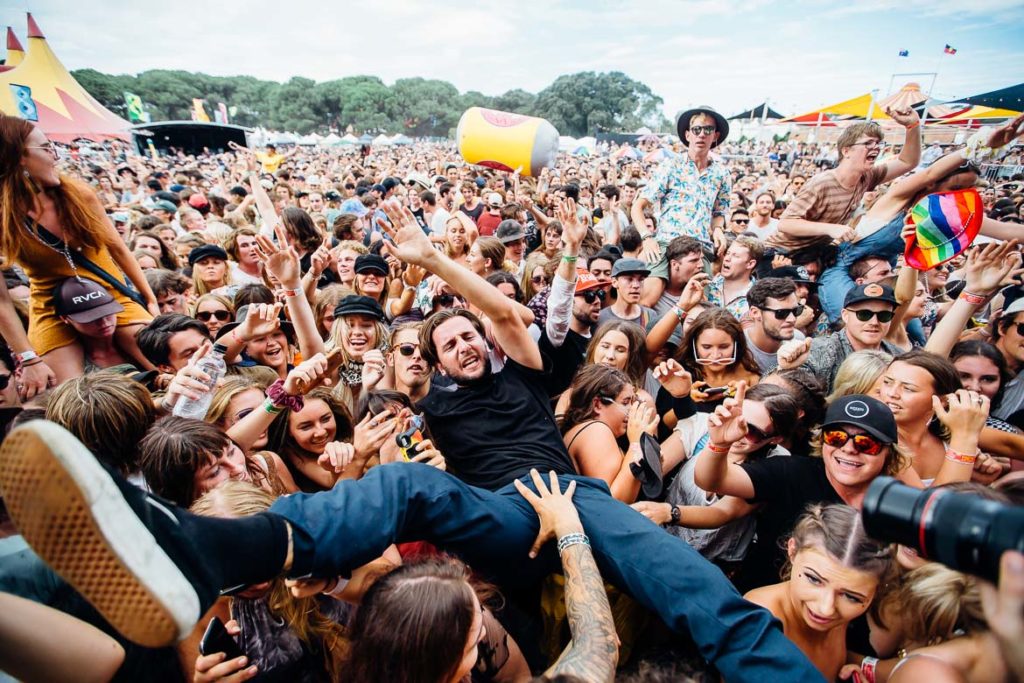 Event – Sydney City Limits: Future, Justice, Gang Of Youths @ Centennial Park
Photographer – Brayden Smith
Date – 26/02/18