Back in March 2015, Alison Wonderland was on the eve of dropping her debut album Run – one that would propel her into international dance conversations, mega-festival line-ups and global stardom.
Ahead of the album, Alison announced that she would be launching her album with DJ sets around the country, with a slightly unorthodox twist: They would all be strip club parties. I remember that Alison ruffled plenty of feathers with this one, and I was more than curious to head to The Club in Kings Cross to see how it would go down. For some spiritual guidance, I asked Australia's Number. 1 Strip Club DJ, Leon Smith to come along to offer his expert opinion.
Local supports included Captain Franco (Halfway Crooks) before Alison took to the decks, dropping new tracks interwoven with rap classics, and an army of strippers behind her dancing in the dimly-lit club. One lady had a Defqon tattoo, and that was fucking all time. Given Alison's meteoric rise since, we'd say that the strip club parties were a success – and nobody that was there will be forgetting this anytime soon.
Here's some images which will give you a pretty clear idea of what happened: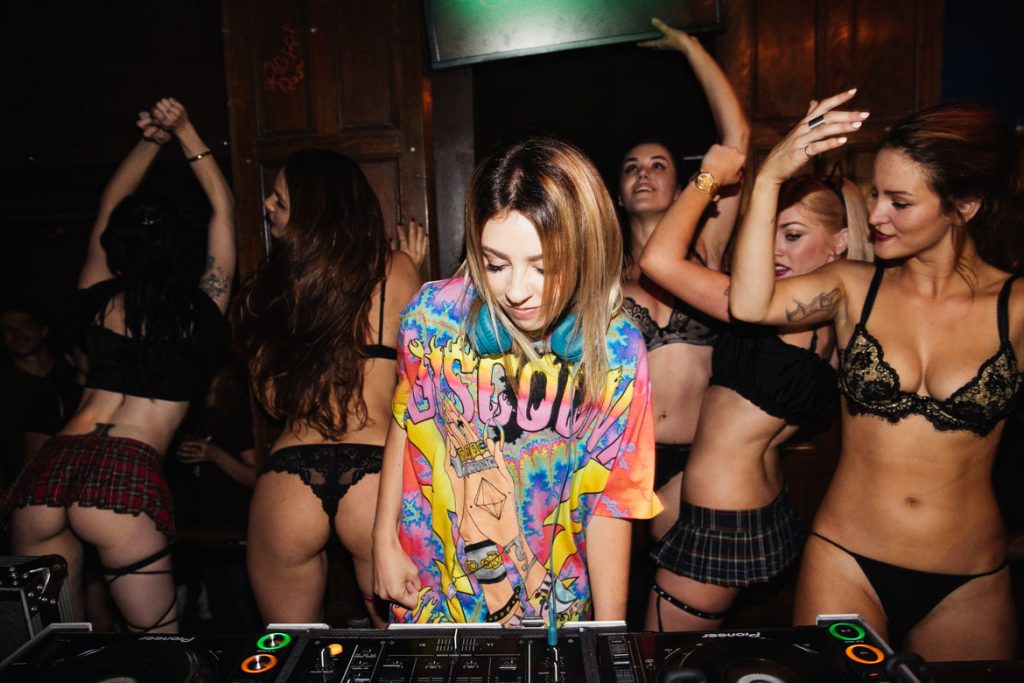 Throwback Thursday – Alison Wonderland's Strip Club Album Launch @ The Club
Photographer – Jack Bennett
Date – 18/03/15