What better way to celebrate Calvin Klein's Fall 2018 collection than with a sizzling edition of Tuesday Without starring the gorgeous Aleyna FitzGerald.
Taking inspiration from vintage Calvin Klein shoots of the 80's and early 90's, we took to the studio to shoot the ever-enigmatic Aleyna FitzGerald in CK's bold Fall 2018 collection. And, as you can see from the video below, she was the perfect fit for the statement-making, yet agelessly functional range.
Calvin Klein Chief Creative Officer Raf Simons has clearly been given free reign to reimagine the motifs of classic Americana, resulting in a collection that is both familiar and forward thinking. Combining bold oranges, purples, and yellows, with the many shades of CK denim, there's an earthy and comfortable feeling that resonates throughout the collection.
Take a browse through the gallery above and head to Calvin Klein to shop their Fall 2018 looks and join the party.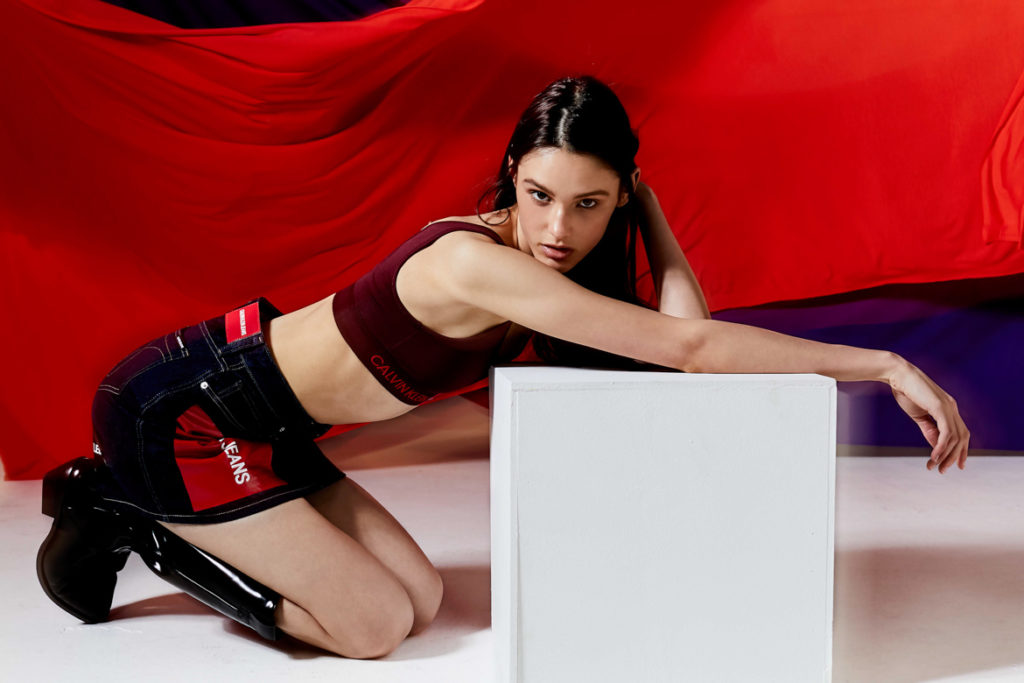 Look 4
Calvin Klein Jeans shirt, AUD $229.95.
Calvin Klein Jeans, AUD $219.9.