By Christopher Kevin Au
As the year comes to a close, it's time for every journalist to compile a steaming shitload of 'Best Of 2016' listicles to end the past painful 12 months with a flurry of engaging content.
First up, I've looked down at my feet and reflected pensively on some of the year's best sneaker releases, because nothing is more satisfying than undying materialism and comfortable kicks. From Air Max to Killa Cam's efforts, here are some of the year's standout footwear pieces. Also, please remember that this is an opinion piece, so try not to get so mad that you throw your laptop against a brick wall:
NIKE X DAVE WHITE AIR MAX 95 'RABBIT'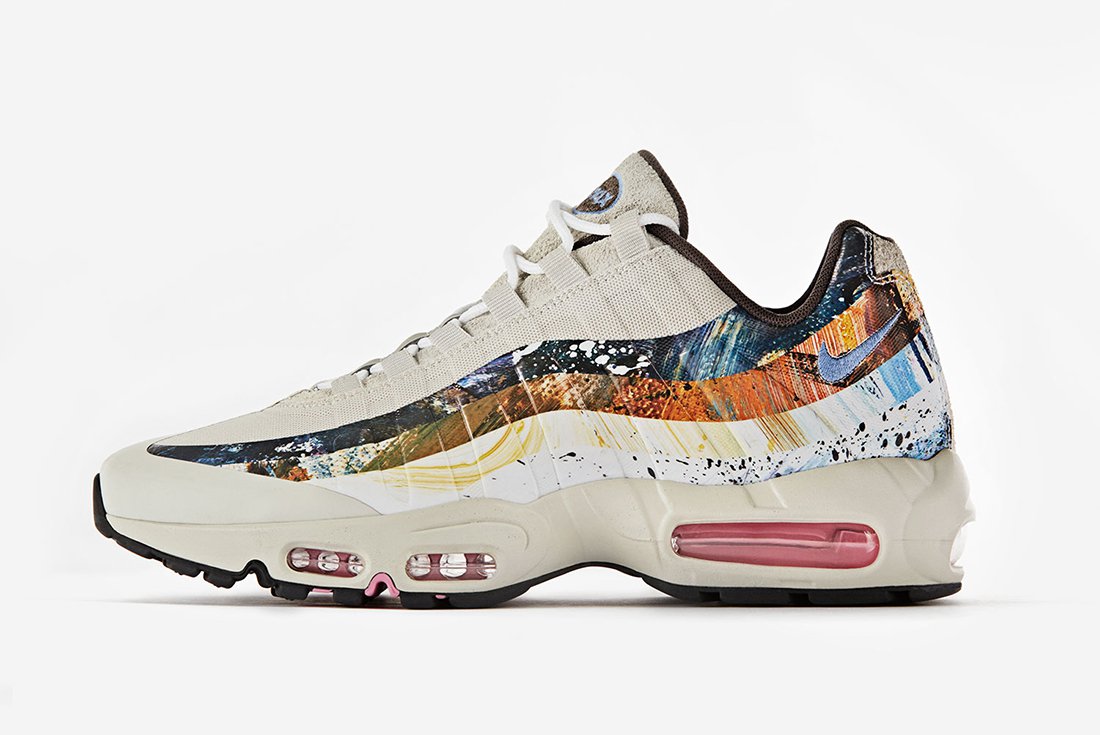 Ever wanted to wear a painting on your feet? We're reaching Mona Lisa levels with this joint. Nike continue to make dreams come true by collaborating with artist Dave White on a vivacious edition of the Air Max 95. Using the sneaker's upper panels to great effect, White's work is segmented over the 95 in an array of earthy tones, with the clashing graphics smoothed out by No Sew technology. A fuschia air bubble injects some welcome energy into the model, with the 'Rabbit' theme also honoured by a furry suede tongue. A perfect sneaker for when you want to be the most cultured fuckwit at the train station, this is a refined take on the Air Max 95 which proves that it really is a masterpiece.
NIKE AIR MORE UPTEMPO 'BLACK/WHITE'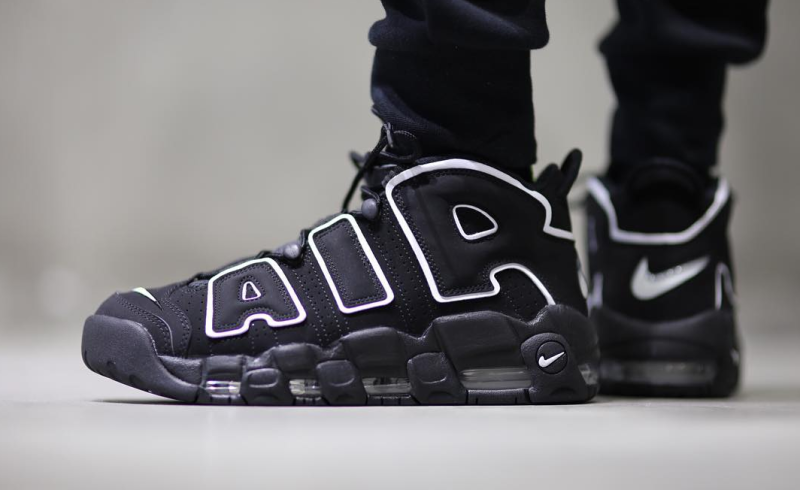 I'm not huge on basketball shoes, but the retro of the Air More Uptempo proved to be one of the year's most popular, and it's easy to see why. Who doesn't want to wear stupidly oversized letters on the side of their sneakers? With the bold 'AIR' branding towering over a miniature swoosh on the midsole, the Uptempo is clunky and perfect for wearing with baggy trackpants and possibly a head sweatband while dunking on everyone in a three kilometre radius. The assertive silhouette looks best in a classic black/white combination, although the more minimal white/gum combination has also been welcomed for being slightly less obnoxious.
NIKE X ACRONYM AIR PRESTO MID 'NEON'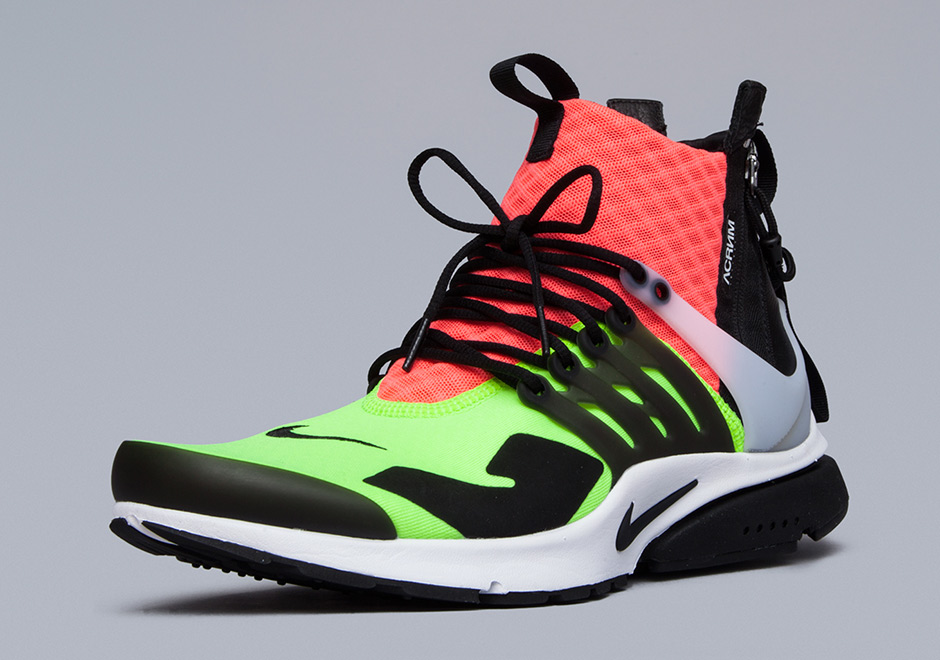 Do you remember back in the mid-2000s when everybody wore fluorescent clothing and listened to Sneaky Sound System? Ah, those were the days. This shoe reminds me of that harmonious era of my life, with flashes of ignorant colourblocking applied to Nike's Presto Mid model. German tech fiends Acronym also put their touches on the sneaker with zips and range of textures, giving the usually sleek Presto model a little more volume and sturdiness. This collaboration also features waterproof detailing, so you can thank Acronym the next time you're in danger of getting moist ankles.
REEBOK X CAM'RON VENTILATOR SUPREME 'FLEEBOK 2'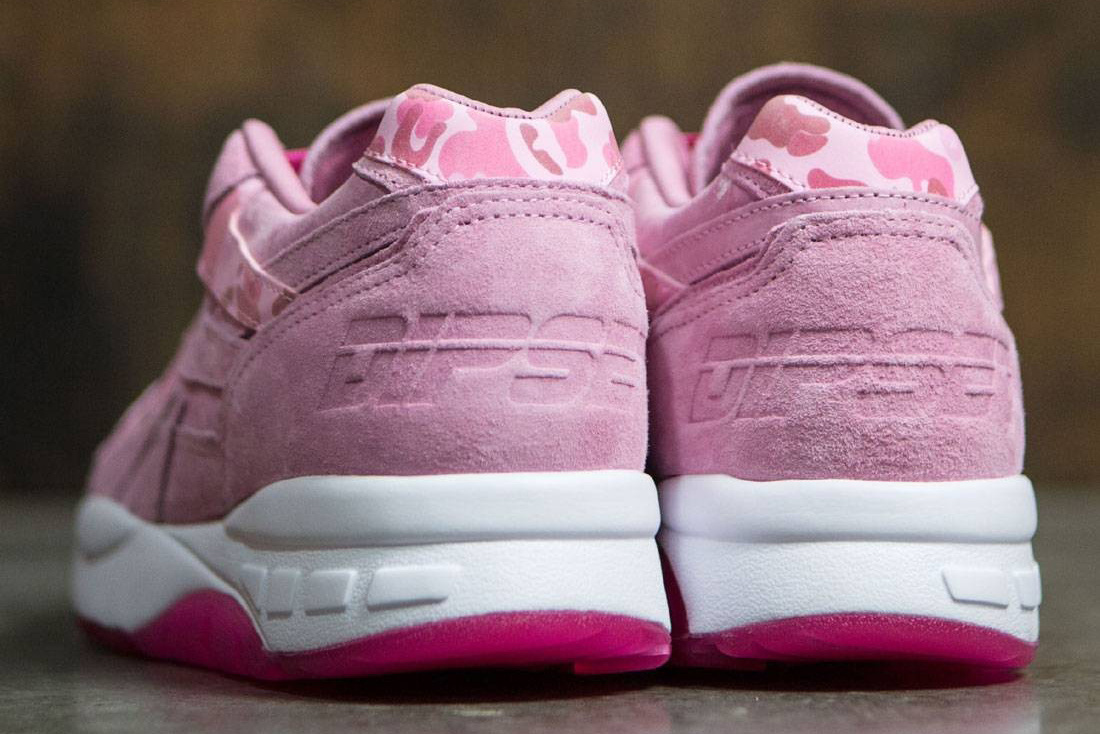 I think that everybody has wanted to be Cam'ron at one point in their life. If I die and God allows me to be reincarnated, I will definitely come back to Planet Earth as Cam'ron, The Rock or Gordon Tallis. As a member of Dipset, Killa Cam was responsible for some of Harlem's hottest rap bangers in the 2000s, and also earned a reputation as a fuckin' style don in the process. Everybody recognises his infamous pink mink outfit – complete with a matching flip phone – and his second Reebok collaboration honours his favoured colour palette with lush results. Pink suede, pink camo and the honourable Dipset name embossed on the heel? Sign me up.
NIKE AIR MAX 97 'SILVER BULLET' (ITALIAN EXCLUSIVE)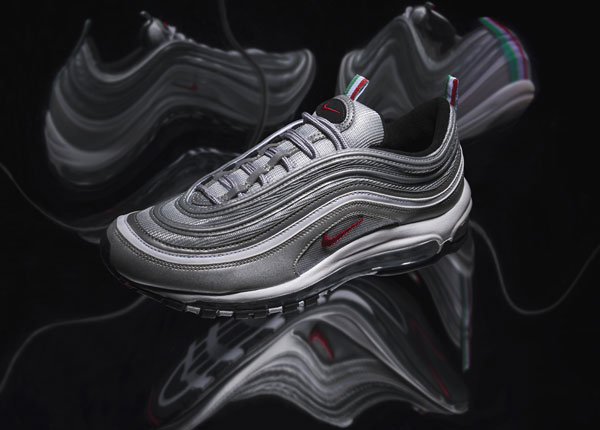 The 97 first arrived in the middle of the Air Max range's more alien design years, making it one of the most aesthetically fascinating sneakers in Nike's arsenal. As we head towards the sneaker's 20th anniversary in 2017, Nike has brought back the OG 97 with a slight Italian twist. After all, Italians have long adored the 97 and definitely have stellar taste – just watch re-runs of Jersey Shore for the evidence! Featuring subtle flag detailing on the tongue and heel, we're hoping that this Italian remix is a precursor for some big birthday celebrations next year.
PUMA X FENTY TRAINER 'WHITEOUT'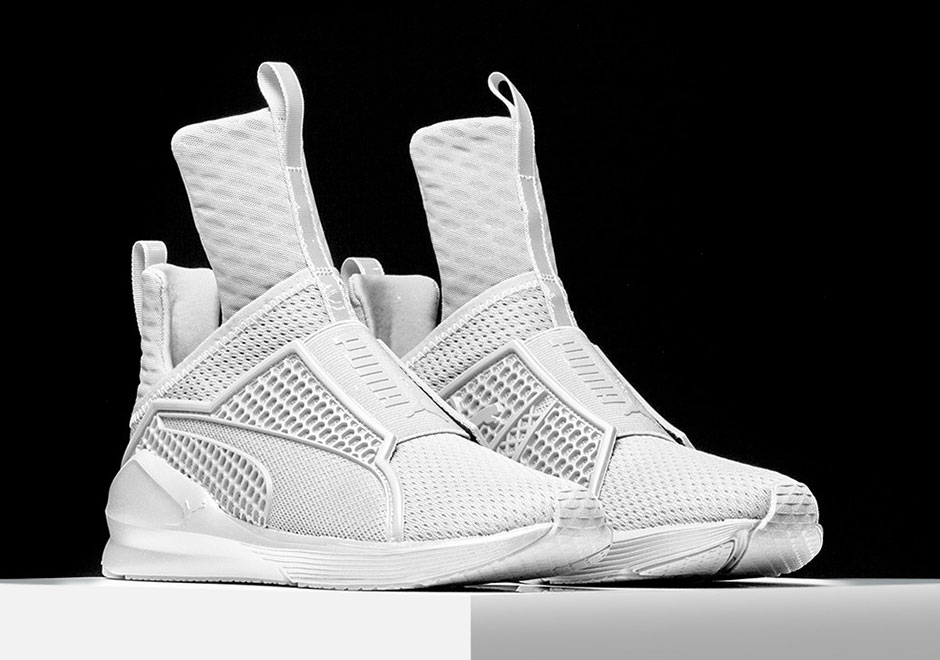 Rihanna released one of the year's best albums with ANTI, and we've spent many nights singing acapella versions of 'Love On The Brain' while drinking whiskey alone in the dark. Outside of making R&B heaters, RiRi has also been taking her relationship with Puma to the next level – and on top of her ever-popular creepers and fluffy slides, she released her first ever Fenty Trainers. Combining boxing boot aesthetic and an elongated tongue that would make Gene Simmons jealous, this sneaker will make you look like a fashion fighter, a warrior of swag and allow you to further pledge your allegiance to the Goddess herself, Rihanna.
NIKE AIR ZOOM SPIRIDON 'OLYMPIC'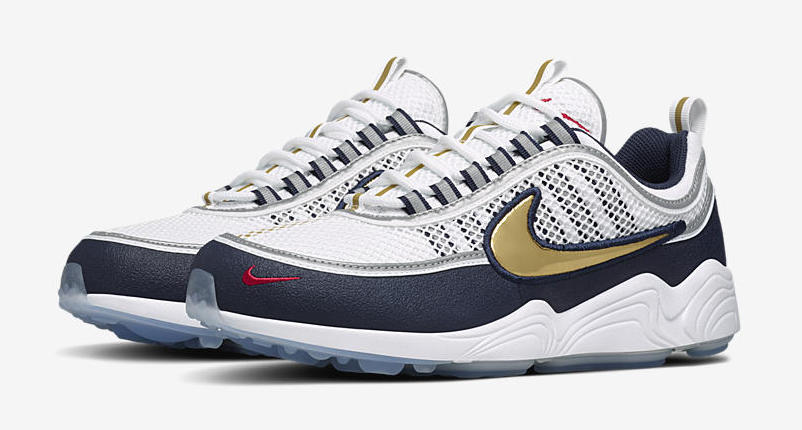 Aside from a few thrilling rounds of badminton, I largely forgot that the Olympics even existed – but luckily Nike celebrated the event by blessing some of their more favoured models with a gold medal makeover. In tune with the 2016 Olympics in Rio, Nike released tricolour editions of the BW, Pegasus 92, Presto and more – but the Air Zoom Spiridon might be the pick of the bunch. Just looking at that large metallic gold swoosh is giving me feelings. Finished with a baby red swoosh and clear sole, this is a clean effort that'll have you jumping with joy like Jai Taurima aka the Aussie GOAT athlete who still competed despite smoking a packet of darts per day.
NIKE AIR FORCE 1 'LINEN'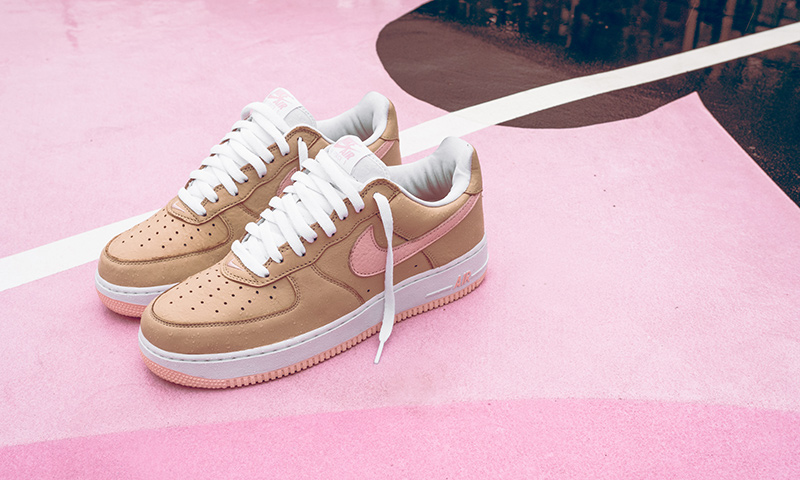 It's been 15 long and arduous years since the Air Force 1 'Linen' blessed the feet of Japanese fans, and it's made a return in 2016 – although we wouldn't be cheering just yet. The highly sought after sneaker has been revived by Ronnie Fieg, with Nike suggesting that only 50 pairs of the retro have been made available. While people are probably crying themselves to sleep at the ultra limited numbers, you can try to console yourself by buying another notable Air Force 1 release – the Vachetta Tan – which uses a semi-similar colour scheme on the upper, sans the pink swoosh. It's not nearly as good, but beggars can't be choosers. Admit it, you're a beggar at this point.
NIKE AIR MAX 96 SE XX 'MIDNIGHT NAVY/BLACK'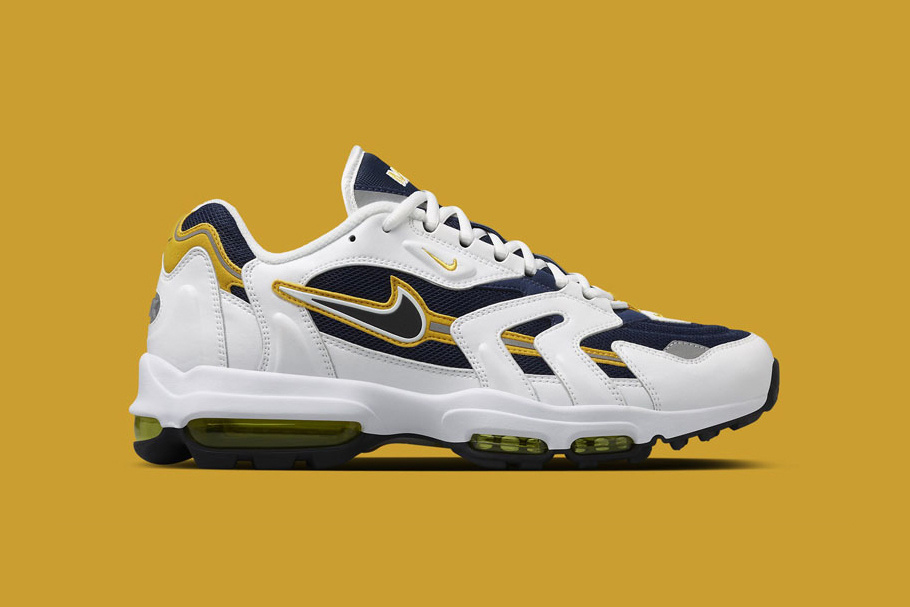 Holy hell, these are so ugly. A lot of people were calling for the resurrection of the Air Max 96 this year, and their prayers were answered – sort of. The sneaker was brought back with a modified Air Max 95 Ultra sole, which meant that the bubbles were slimmed down and streamlined. People were really angry. The same modifications were also made to the Air Max 96 SE, although fans seem to be more forgiving with this model. This shoe is absolutely terrible in the best way possible – wear them with straight leg jeans and prepare to look like a 42 yer old geography teacher on mufti day. With its distinct dad and Centrelink vibes, the 96 SE will also look great with a Slazenger tracksuit and/or a heavy drug addiction.
PUMA X CAREAUX BLAZE OF GLORY 'WHISPER'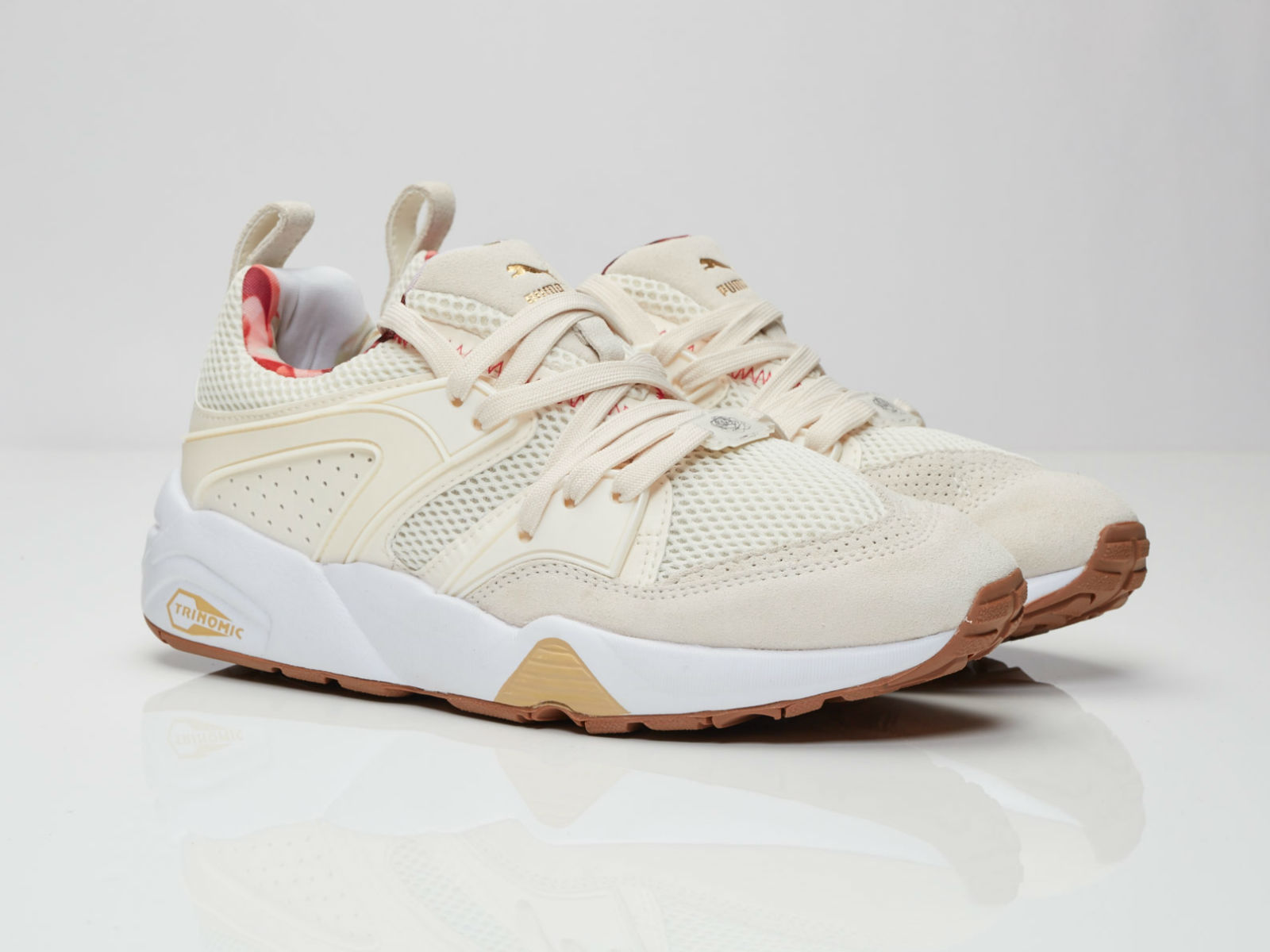 Dutch footwear designer and illustrator Careaux has been leaping between Australia and Europe for the past few years, and she landed back in Sydney for the launch party of her expansive Puma collection back in August. The event saw her feminine aesthetic splashed all over Subtype Store as well as a solid collection of bomber jackets, tees and signature Puma sneakers. There was also free ice cream! I ate two cones. One of our favourites from Careaux is the Blaze of Glory 'Whisper' which sees a cream upper teamed with subtle floral detailing and pink stitching. Can you feel the flower power?