It was back in 2006 that Dennis Busenitz revolutionised Adidas' skateboarding division, and the brand celebrated their decade-long relationship with events all over the globe.
Last week, it was Sydney's turn – where audiences were treated to a Budweiser-presented exhibition honouring his career which included photographs, art and his new Up To Speed documentary. Also on display were some of his favoured Busenitz sneakers from the archives, as well as three new editions decorated with '06' and '16' tags to commemorate the anniversary.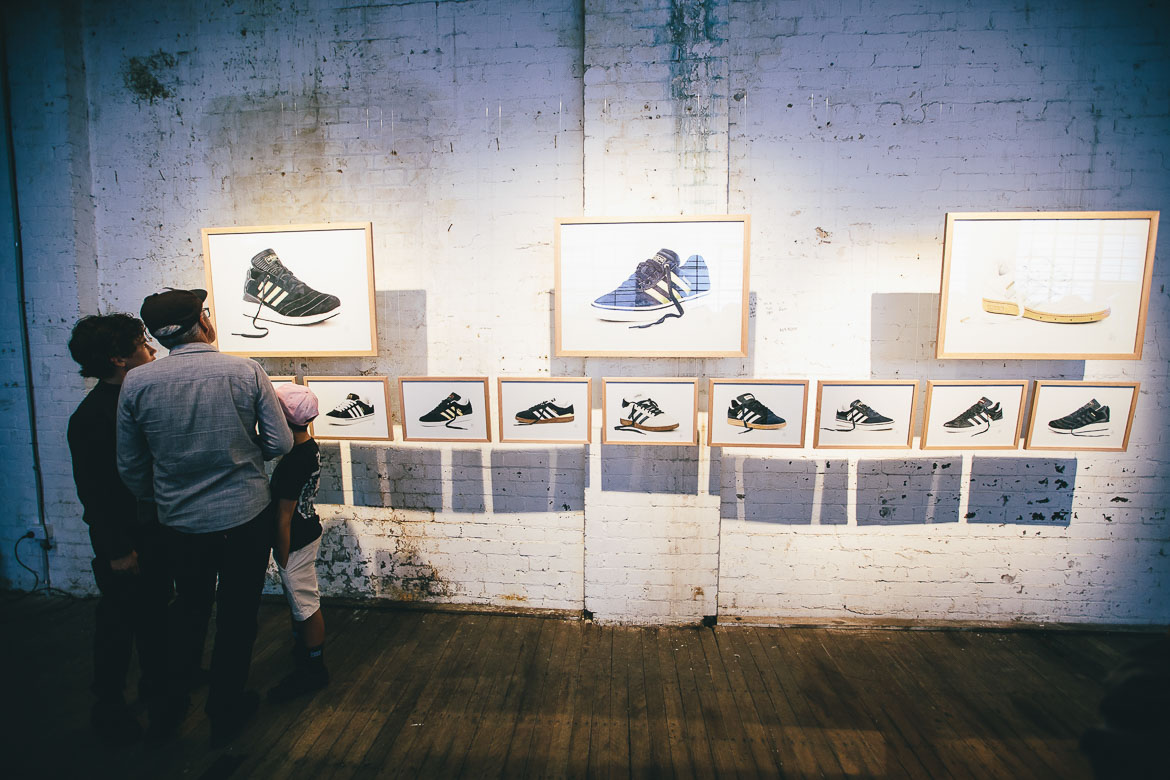 Taking influence from the Samba, Spezial, and Capa Mundial shoes that came before it, the Busenitz saw features from those football models and twist them into one designed for skate. What results is a clean model that can take the impact of skateboarding, all while displaying effortless and timeless style.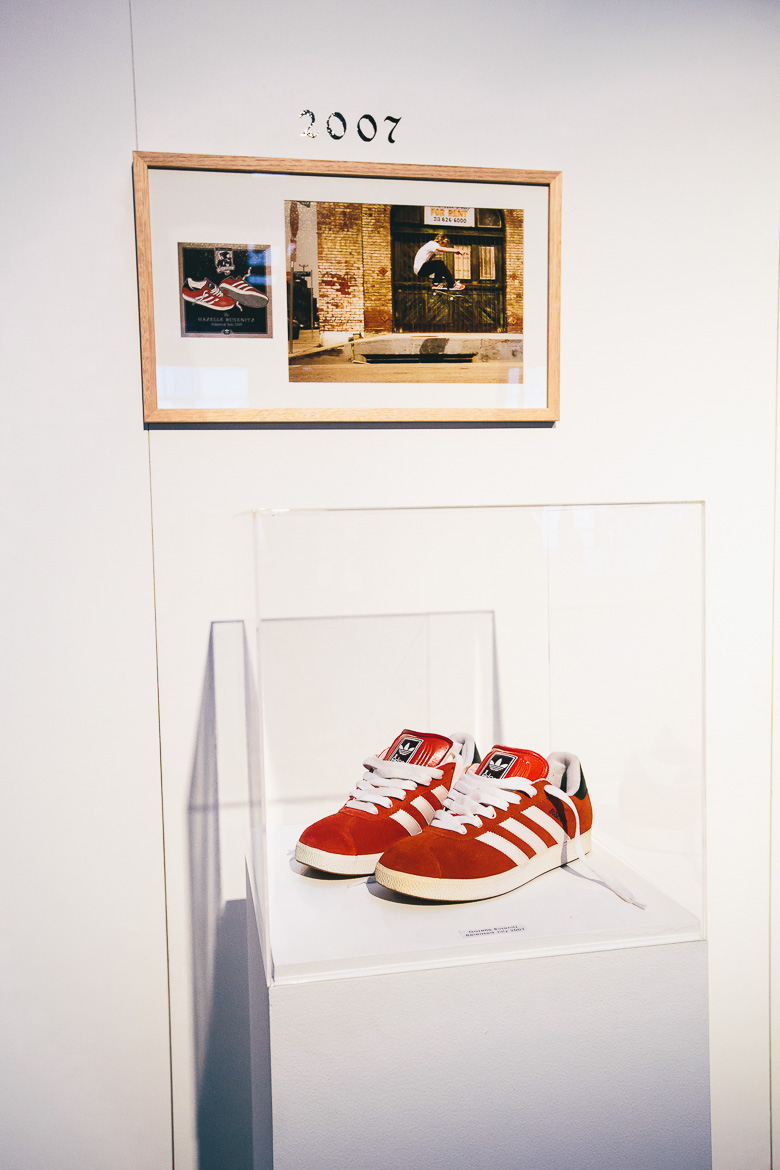 The sneaker places the legendary Busenitz name parallel to Adidas' iconic three stripes logo. Over the years it has arrived in an array of colours and models, as well as being remixed into a taller mid silhouette and was also recently upgraded with Adidas' favoured boost techonology. With the Busenitz continuing to evolve, we can't see it disappearing from the feet of skaters anytime soon.