Following in the footsteps of the Gazelle and Stan Smith, adidas are resurrecting another classic silhouette from their vault of footwear bangers, and this time it's the Campus.
Launching globally today, the Campus is a versatile silhouette which takes 80s aesthetic into a more timeless realm. The latest release sees it dressed in a range of colours ranging from head-turning aqua to subdued neutrals, with a pair to suit your every mood.
Locally, the release of the Campus is being celebrated with a photography exhibition tonight at 263 Crown Street in Surry Hills, just a heartbeat away from the madness of Oxford Street. The images were taken by Chris Loutfy, who himself has curated hundreds of art and photography exhibitions around Sydney, including at his current home of Goodspace Gallery.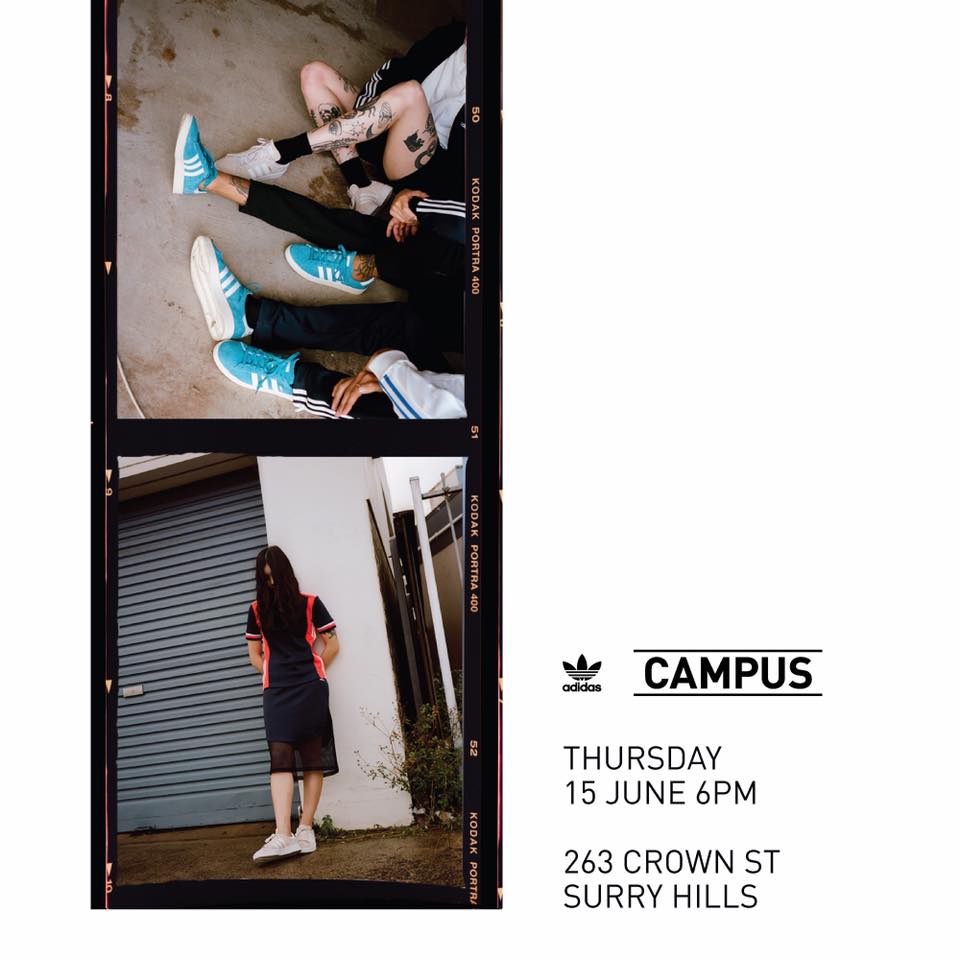 This time, he's picked up the 35mm to profile members of his creative clique, wearing the Campus against Sydney's inner-city backdrops. Among the models are renowned artists including Jess Cochrane and Stellar Leuna, wearing three-striped apparel to match.
Head along to Crown Street tonight to see the images IRL, and grab your pair of the adidas Campus right here.