Words by Soph Hadley //
Fashionwise, the Grammys were a little hit and miss tbh…
The Grammys have rolled around again for another year and we have been waiting in anticipation for another opportunity to judge the rich and famous on their choice of clothing. So here are some of my favourite (and worst) attires of 2020's Grammy season. Don't @ me.
Best
Billie Eilish in Gucci
We loved the bejewelled facemask (for the latest Coronavirus outbreak?) In her oversized green and black fit, Billie has found a way to stay on brand in a more glam ensemble than usual. Although I was hesitant to begin with, she brought her A-game in something actually glam.
FKA Twigs in Ed Marler
Twiggy is feeding us dark and sexy but also innocent? Love everything about this saucy little red riding hood look.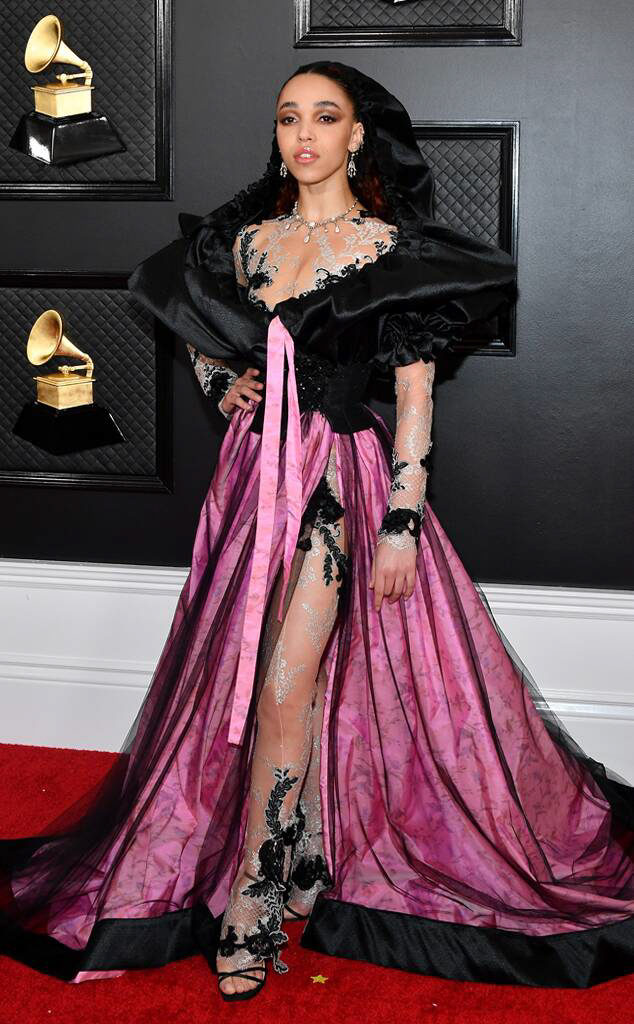 Bebe Rexha in Christian Cowan
Fight me. This is one of the sexiest lewks on the red carpet, simple and elegant and unlike some others who have attempted the suit, Bebe seriously pulls it off.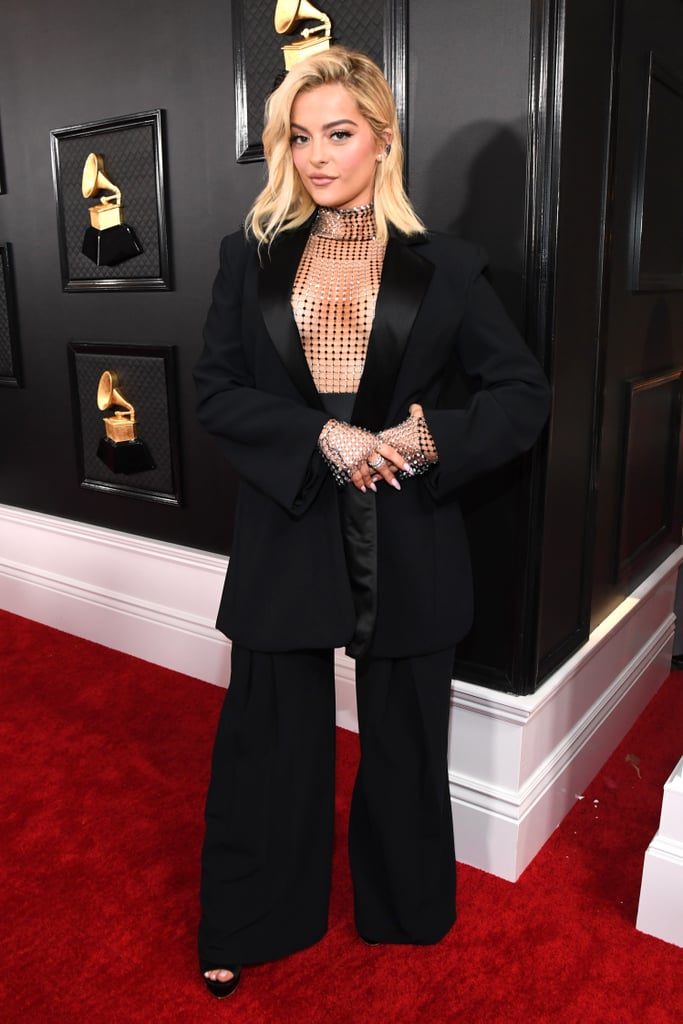 Steve Lacy in Comme des Garcons
Following in the footsteps of Ezra Miller as one of the first males to wear a gown at the Grammy, Steve has successfully killed the game. We commend this look although not sure about those Rick Owens combat boots.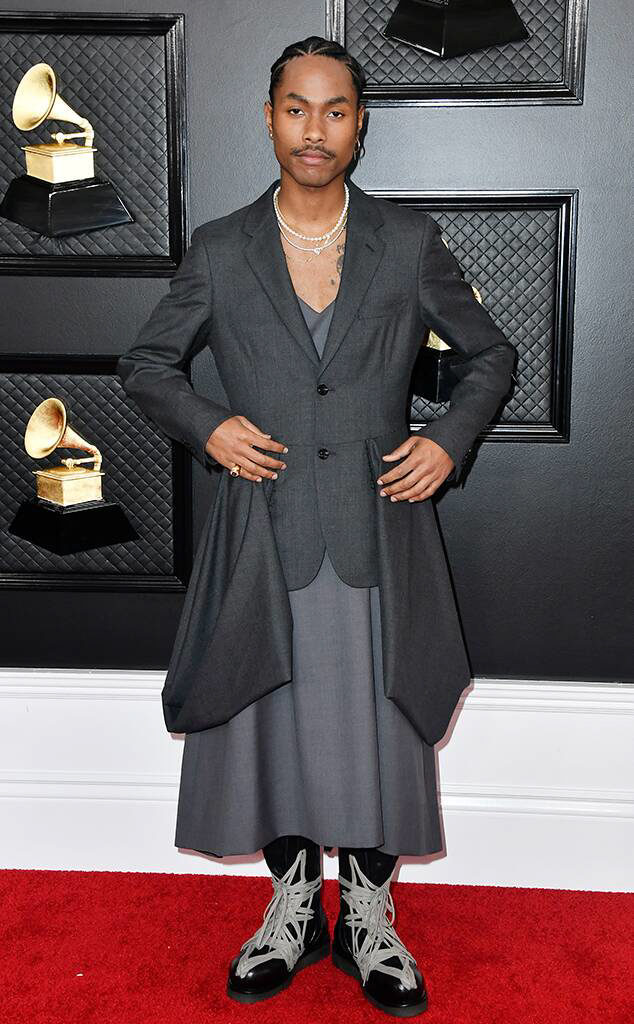 Dua Lipa in Alexander Wang
This simple white slip gave us the best nostalgic 90s vibes. Dua's lewk goes to show simple can stand out even if you are looking at some of the more outlandish gowns of the season (there were plenty.)
Worst
Lana del Rey in… a last-minute mall purchase?
Unfortunately, I am very disappointed in this underwhelming gown… but you know what, Lana could wear a sack and still kill it and we commend her choice not to go designer.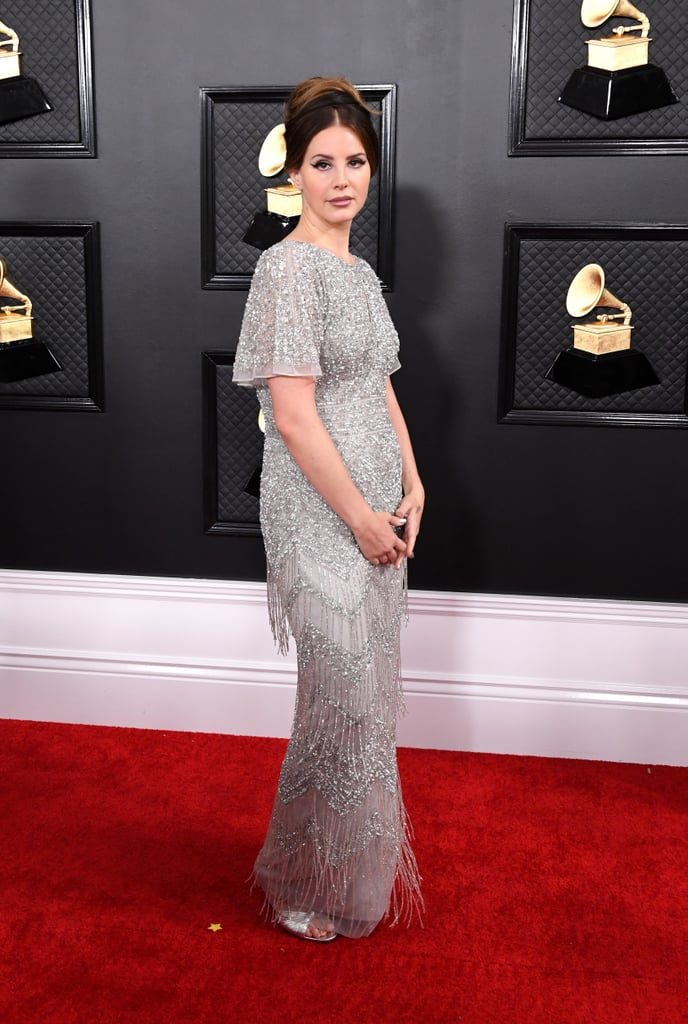 Brandi Carlile in Wolk Morais
As much as we love a suit, this 'flower power' suit was not doing much for us- matched with grey suede shoes and a huge white collar, Carlile could most definitely have done better.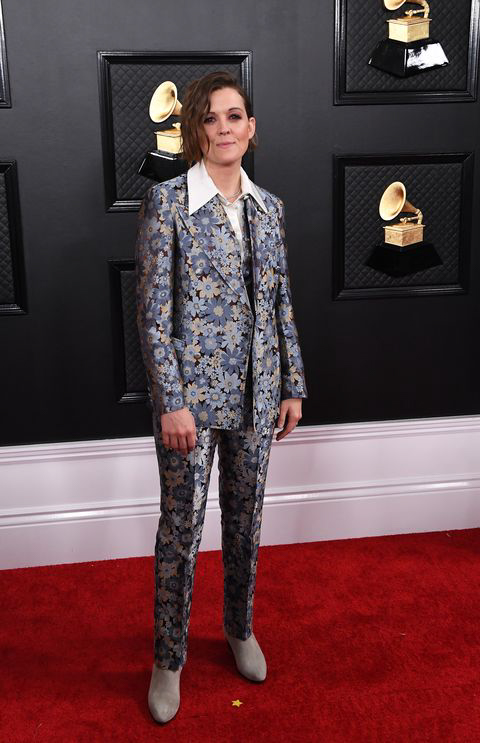 Rosalia in Alexander Wang
I seriously commend her effort because this would have been the most frustrating outfit of all time, but man, this is not a cute look. It is just a mess of leather, belts and far too much fringe.
Jameela Jamil in Georges Chakra
Although she definitely turned heads in this bright blue gown, we are not sure it was for the right reasons.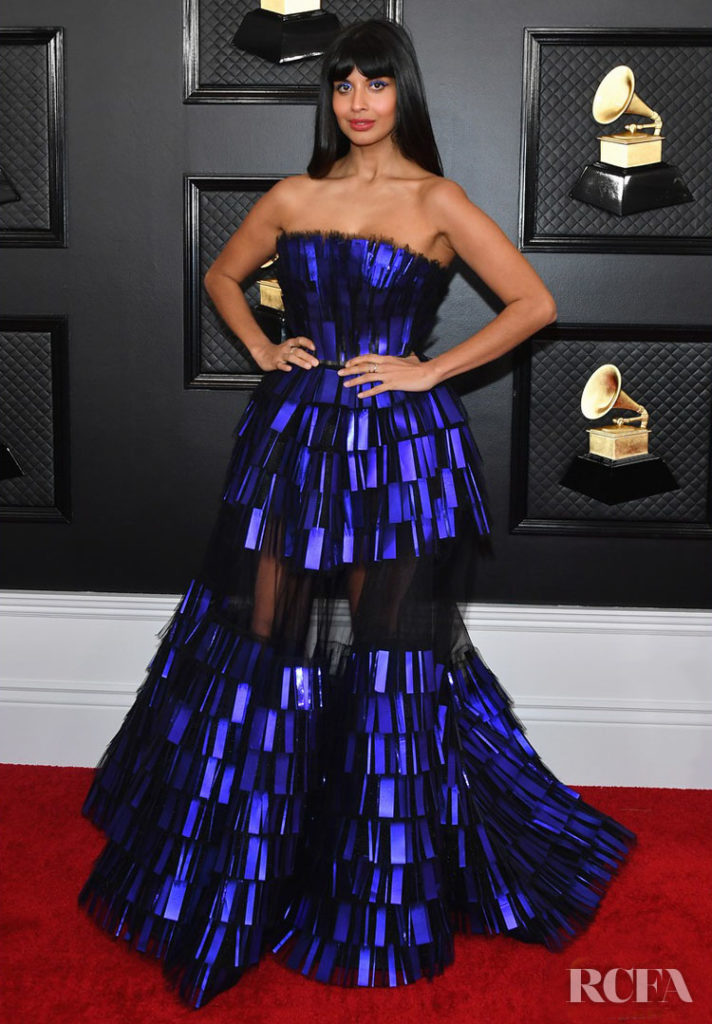 Joy Villa wears a Latex 'Trump 2020' gown… need I say more?
Ding ding ding, we have a winner.
Commendations
Lil Nas X in Versace
A neon pink lewk which only he would be able to pull off… I couldn't decide if this was amazing or terrible but he definitely deserves some credit for pulling off this monstrosity.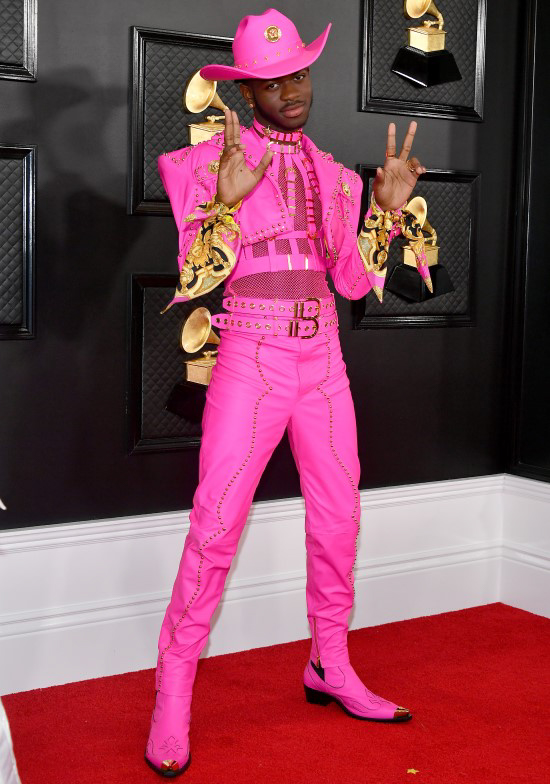 Billy Porter in Baja East
Turquoise-crystal-encrusted jumpsuit with silver fringe… it's so much that I'm semi into it. The best part of this outfit is the electronic crystal fringe which reveals his face when cameras are pointed.