Header image & black colourway images via Nike/ US 11 / red colourway image via @solebyjc //
Kobe would be proud…
You might be aware of Kyrie Irvings range of sneakers that pay homage to Kobe Bryant, from last years "Mamba Mentality" Kyrie 5 to the recently announced Kyrie 6 which draws from the Kyrie 3 "Bruce Lee" sample. The kicks feature a gorgeous blog red with yellow highlights that look like an absolute dream.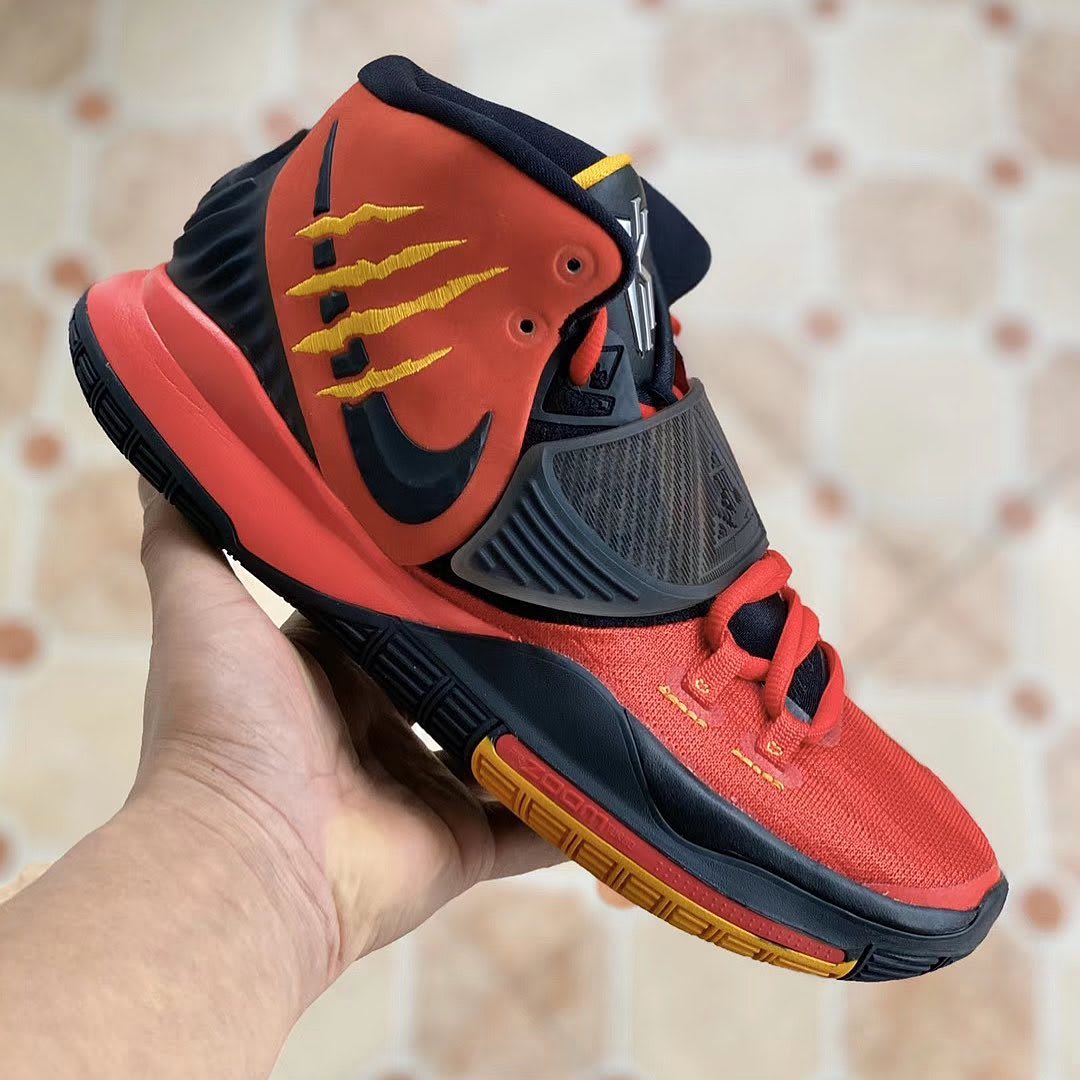 In addition to the initial red pair, sneaker lovers have now been blessed with pictures of the Kyrie 6's but in a dope black based colourway.
With both red and black pairs reportedly set for a Mamba Day release on April 3, sneaker heads might have to brace for a delay as the uncertainty around the Coronavirus grows. Whether the kicks make the market any time soon remains to be seen, but for now check out the latest pics to see what you should be saving for in the coming weeks.