We all know that the sports/fashion hybrid is really heating up, and now we have the pics to prove it.
With sportswear having moved away from only being worn when… ahhh… playing sports, and finding its way into the fashion mainstream, iconic brands like Champion have taken their colours and cuts to a new (and more practical) levels. Partnering with fashion tastemakers Glue Store is evidence of Champion's ambition to keep us garmed up on and off the field.
We headed out west to Balmain Oval with the gorgeous Jess Purchase and the tatt-laden Thomas Davenport to capture them in Champion's colourful range of comfy hoodies, cropped sweatshirts, and classic tees. And as you can see from the photos above, the two make quite the formidable couple.
Like what you see? Head to Glue Store to shop the looks right now: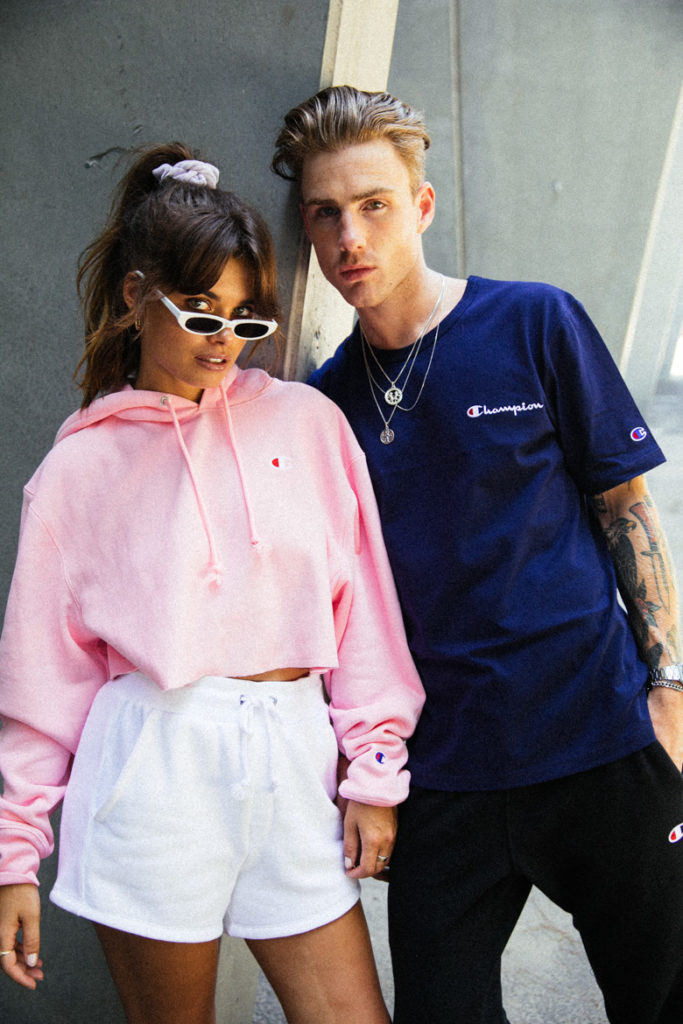 Talent: Jess Purchase + Thomas Davenport
Photographer: Jack Bennett
Location: Balmain, Sydney