We hit the pool with Shayne Tino and Josh Carroll for Lords The Label
It took a huge mansion to match the attitude of social media influencers Shayne Tino and Josh Carroll when we shot Lords the Label's first collection. The two looked right at home in detailed, artist drawn Bad Teddy and Lords Collections.
Lords the Label is a diverse fashion label created for the International consumer of street smarts attitude and defiant ego which challenges society concepts of the symbology of purity. Each line is sourced from Japan and manufactured right here in Australia.
It seems only a matter of time before they are shaking up the global fashion industry, with new collections on the horizon. Shop all these looks right here on their website: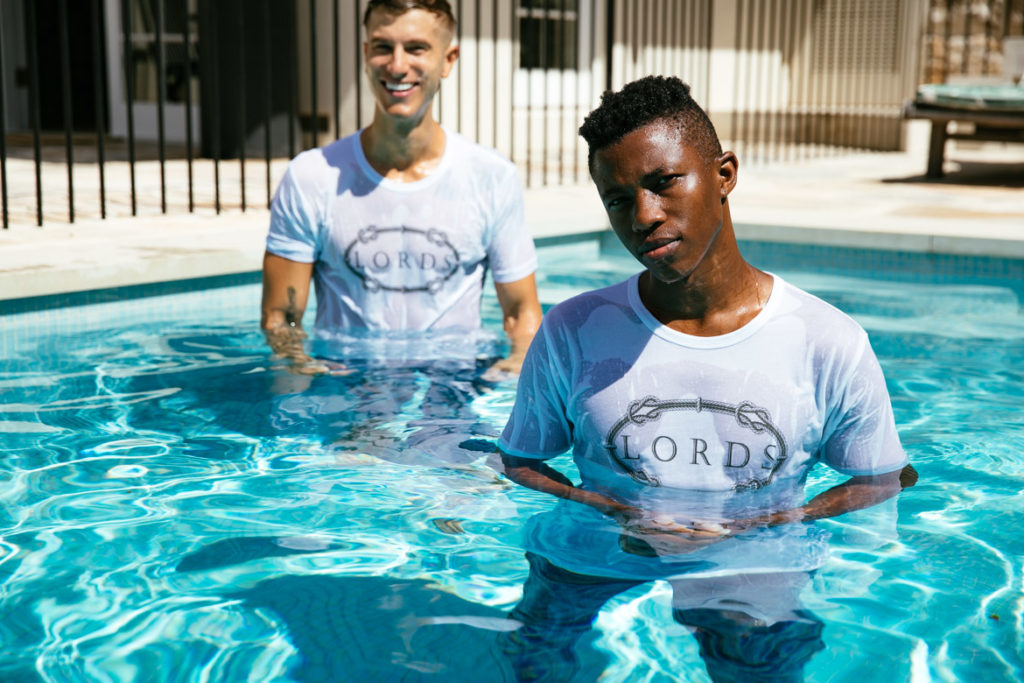 Shoot: Lords The Label
Talent: Shayne Tino and Josh Carroll
Photographer: Jack Bennett