When it comes to clothing brands, few have the long-lasting influence that Tommy Hilfiger still possesses to this day.
Originally beginning in the mid-1980s as a preppy clothing line, it was a few years before Tommy's subcultural clout was boosted by wide-armed acceptance in the hip-hop world. Grand Puba name-dropped Tommy in his Mary J Blige collaboration What's The 411? back in 1992, before Snoop Dogg sent awareness levels skyrocketing by wearing a jersey on an episode of Saturday Night Live in 1996. Both rappers have claimed a stake in Tommy's history, whereby a luxury label was worn comfortably on the streets before fuelling the hallmark looks of the 90s.
https://www.youtube.com/watch?v=2izRvZHtISw
In the days before product placement and seeding became crucial terms in every marketing handbook, Tommy was dressing rappers from Jermaine Dupri to Method Man, creating unbridled hype in the hip-hop's Golden Era. Late R&B goddess Aaliyah appeared in a Tommy campaign with her pants sagging to reveal the brand's waistband, and redefined sexiness with a sportswear-centric look that strayed far away from the formality of dresses and heels. Now, with the explosion of #activewear and #athleisure, it's easy to see how this look reshaped the current landscape of feminine style.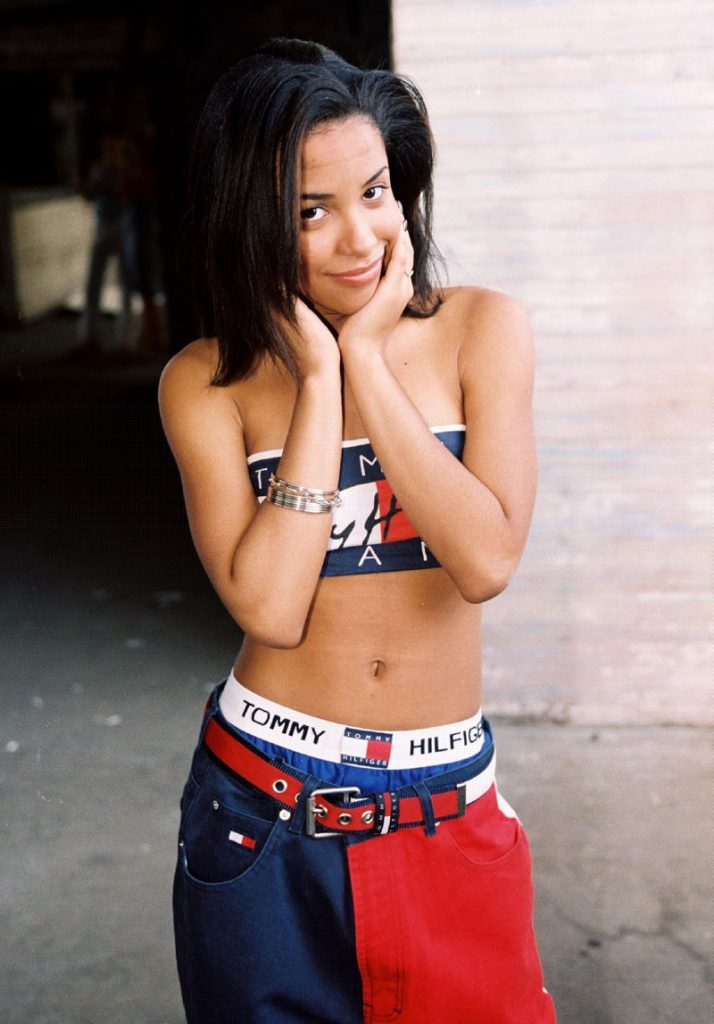 Launching in 1996, the brand capitalised on their growing popularity by establishing Tommy Jeans, a more sportswear-focused imprint with way more logos. Their first fashion show saw everyone from Anna Wintour to Jay Z in attendance, while the likes of Raekwon and TLC walked the runway, creating a mixed bag that fused fashion royalty with street heroes. That ethos has extended to this very day: The blurring of high-end accessories with more casual garments is standard procedure in any outfit, while every luxury brand is now hosting music ambassadors as models in their shows.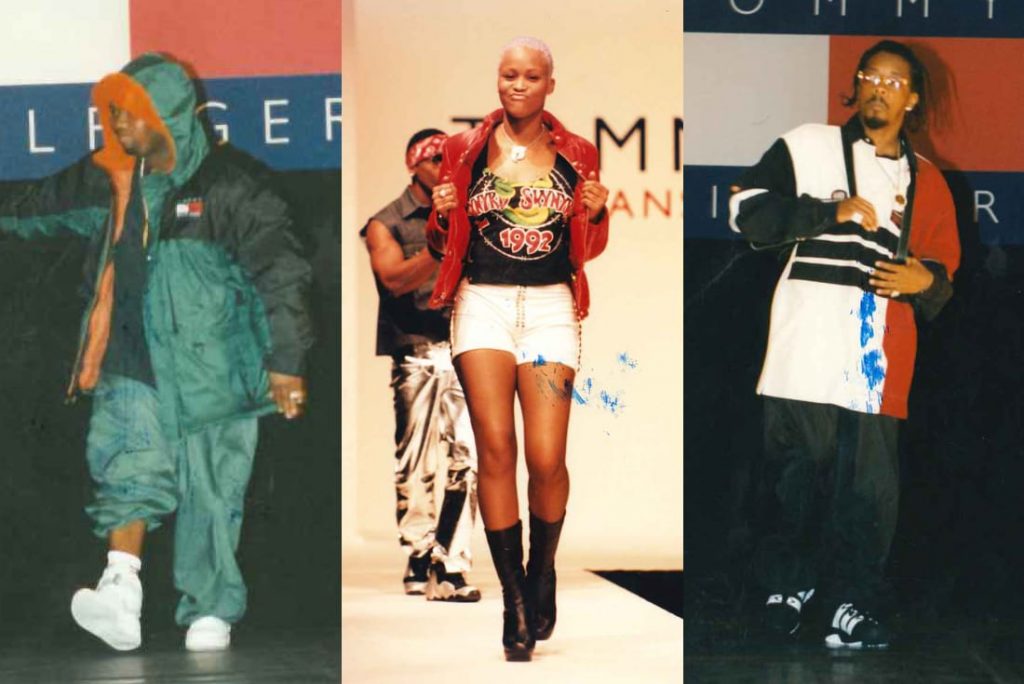 Looking at the designs that dominated much of the 2000s (Sean John) and 2010s (Palace), it's easy to see how Tommy Hilfiger's bold and confident looks influenced the next generation of labels. Whether it's a preference for brazen colour-blocking or oversized logos, we can see traces of Tommy throughout streetwear and sportswear to this very day.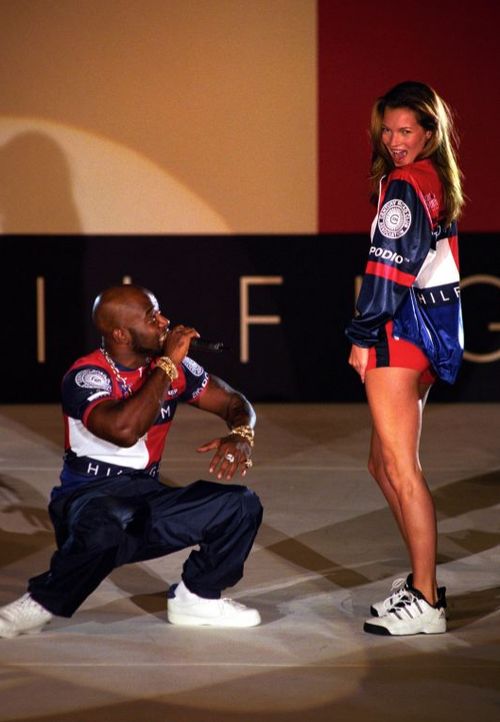 But while hip-hop may have given Tommy its most renowned street credibility, it was finding homes elsewhere, too. "We didn't sit there and say, 'Let's cater to hip-hop.' We dressed snowboarders; I was dressing rock stars. It wasn't just one group of people. We were just doing a cool line. Maybe people thought [we catered to hip-hop], but people say and think a lot of things. What we were doing is what we wanted to do – make great clothing," Andy Hilfiger said. With their preference for rock n' roll, Tommy also backed tours from Sheryl Crow and Lenny Kravitz, while their denim lines have also become staples for those brave enough to rock a Canadian tuxedo.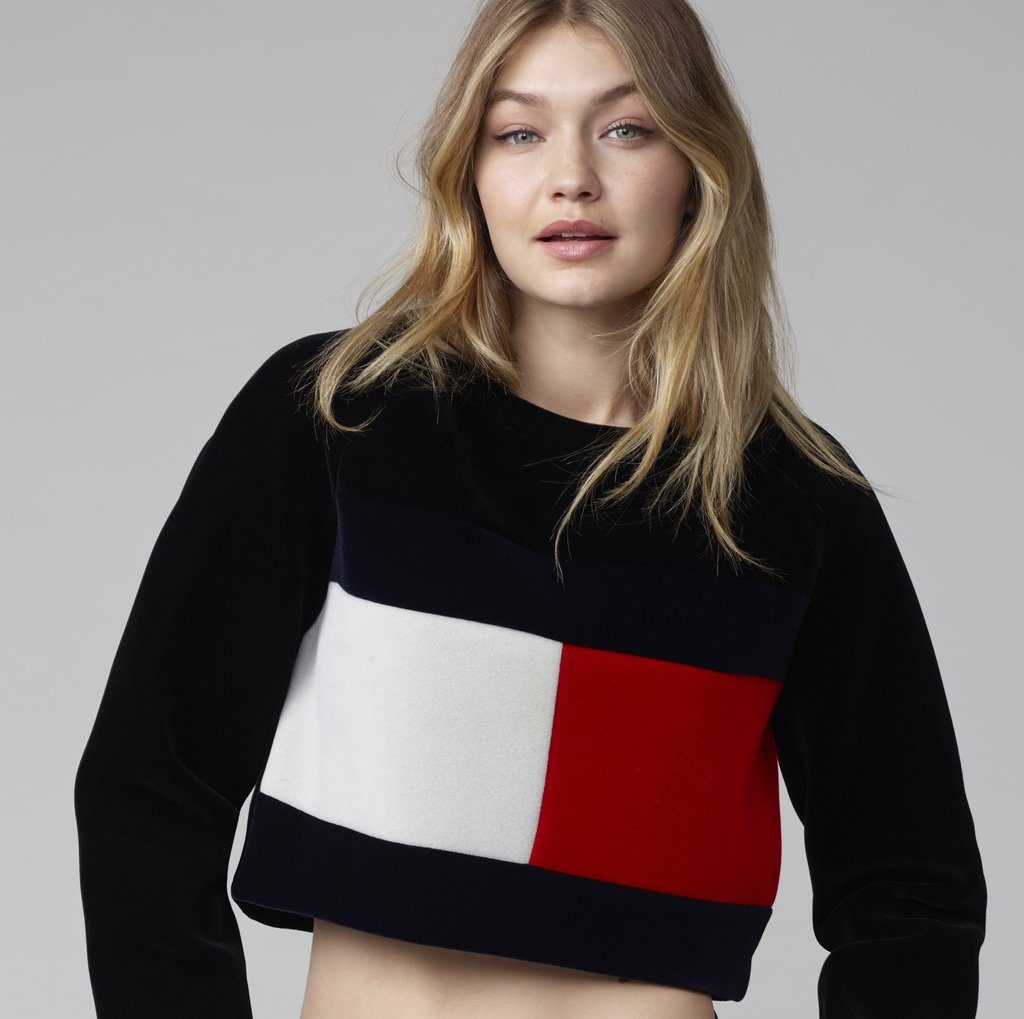 Now, Tommy's popularity has been ingrained into popular consciousness. Everytime you see a tricolour design, it's Tommy that immediately springs to mind, while sagging pants should always be accompanied by a Tommy waistband poking out from the top. Fashion's obsession with the nostalgic and longing for 90s vintage has seen Tommy Jeans recently relaunch with a fresh twist on their catalogue of overt logos, fronted by the likes of Gigi Hadid. While many might looking back at the past when it comes to style, it looks like Tommy Hilfiger has a solid place in fashion's future.
Today, the 4th of July, marks the launch of third Tommy Jeans capsule in Australia. A collection that embraces street culture and 90s' inspired designs. Visit a Tommy Hilfiger store, The Universal Store or The Iconic to snag a piece of the collection.