We took to the streets of Sydney to celebrate the Glue Store's Reload Heritage Brand Renaissance with an 80's and 90's inspired shoot.
There's a saying often thrown around in European football banter, that 'form is temporary but class is permanent' and it's a similar ethos behind the latest Glue Store Campaign. Some brands come and go over the years, but the tried and trusted classics will always have a place in our hearts (and wardrobes).
Taking to the bustling Sydney streets we dressed Yohanis, Sarah, Benjamin, Jess, Shivawn and Tate in the heritage brands that we all know like Champion, Kappa, Tommy Jeans and Ellesse and watched the magic unfold, as the overload of attitude from our models was only matched by the boldness of their garms.
With the crops, sporty tracksuits, sweatshirt and plaid that made these brands so legendary all on display, it kind of makes you wonder why we haven't had a Heritage Brand Renaissance a little sooner. Check out the snaps right here and head to Glue Store to join the renaissance now.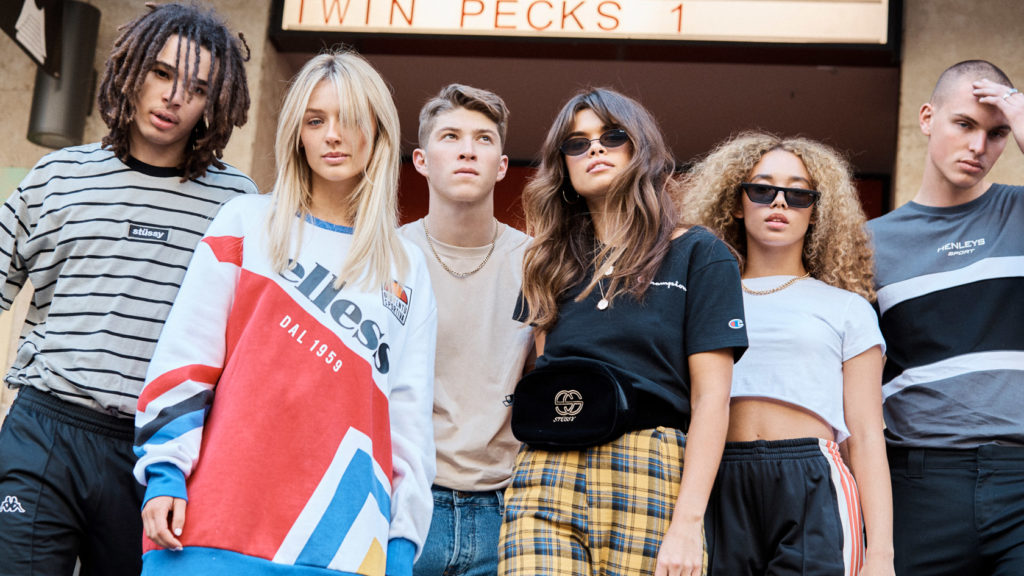 Shoot:
Glue Store – Reload – Heritage Brand Renaissance
Talent:
Yohanis
Tarah Scott
Benjamin Turland
Jess Purchase
Shivawn Jade Joubert
Tate Morrison
Photographer:
Life Without Andy
Film
Tyler Bell