Italian luxury heavyweights Gucci recently held their FW18 runway show in Milan, featuring overstated logos, clashing prints and bejewelled items.
However, it was the accessories which really grabbed headlines, because curiously enough, some models were walking down the runway with their own severed heads. We wish that this was a horror flick come to life, but alas, the heads were made in collaboration with special effects company Makinarium. They took six months to make, also requiring 3D scans of the models' real heads to get all the details down pat.
The ultra-realistic heads were accompanied by other other-worldly accompaniments, including some models cradling baby dragons as they strutted in garments that none of us can afford. As you do.
According to the brand, the unusual use of severed heads slides seamlessly into the 'cyborg' theme of their show. "Gucci Cyborg is post-human: it has eyes on its hands, faun horns, dragon's puppies [Sorry, did we forget to mention the hyper-real dragon puppies some of the models were cuddling up with?] and doubling heads," a statement read.
Well, there you have it. If you want to stay on top of all the cyborg trends of 2018, just head down to your next birthday party with a replica of your own severed head. It'll be a nice icebreaker, we promise: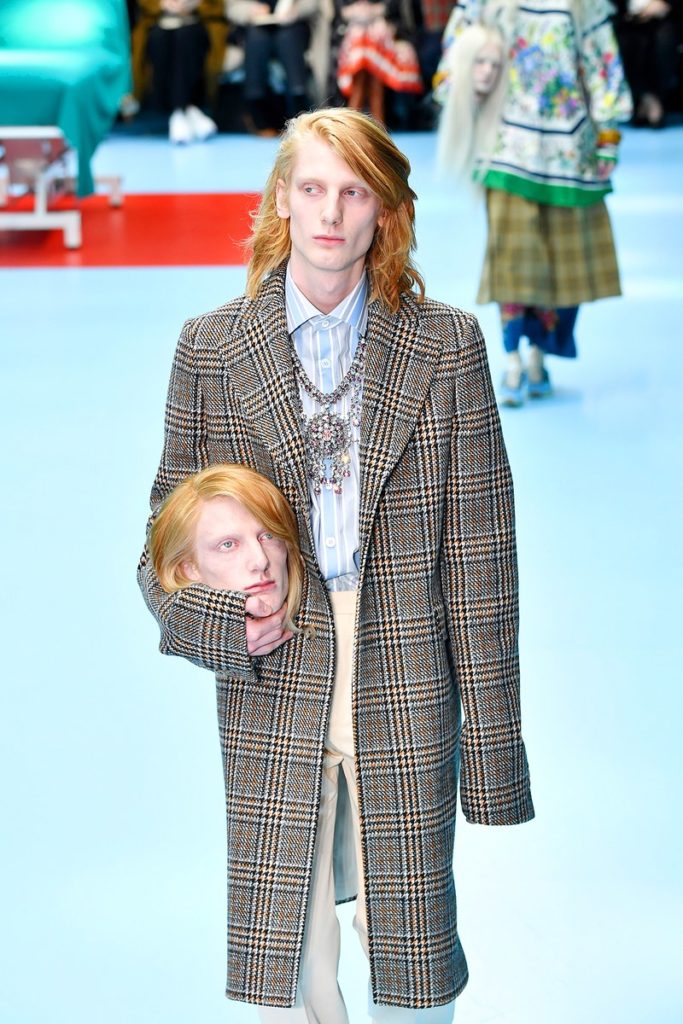 Image via Pietro D'Aprano/Getty Images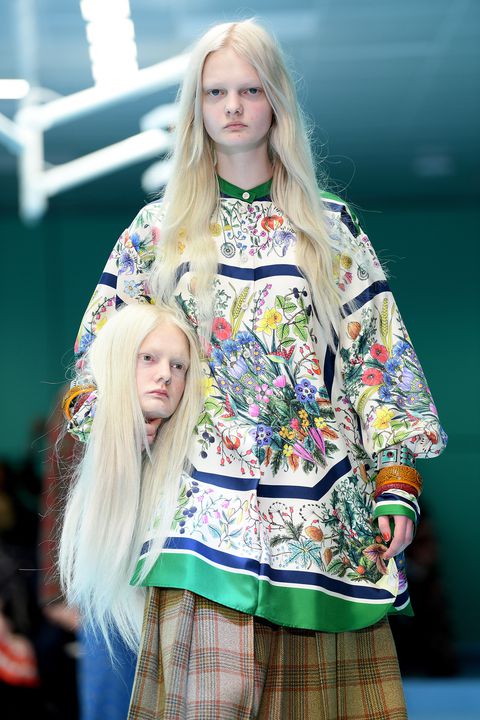 Image via AFP/Getty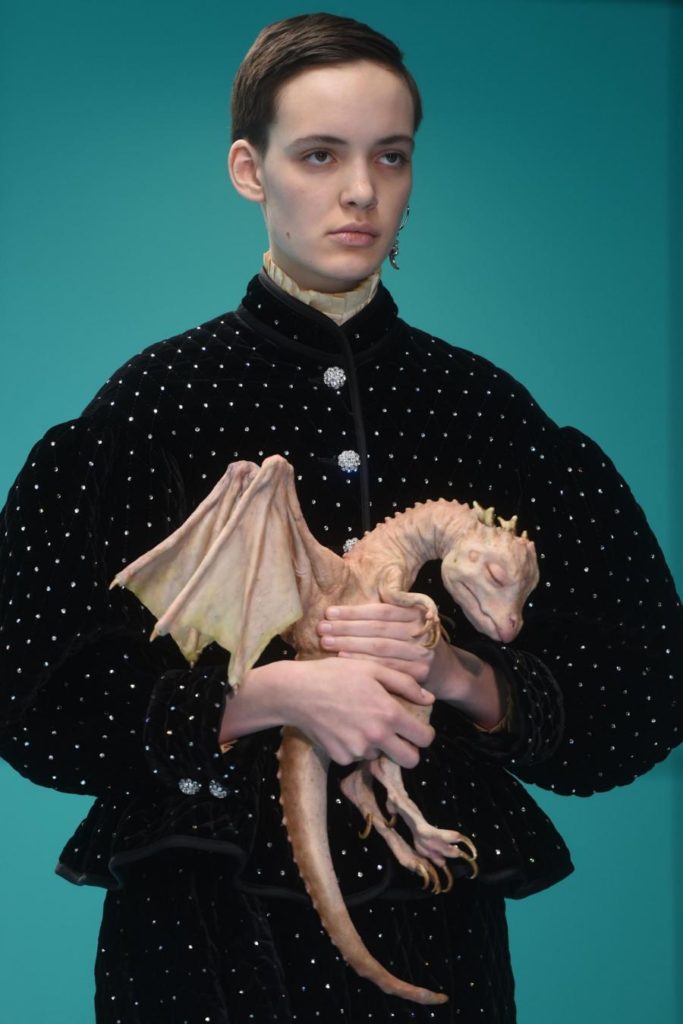 Image via AFP/Getty