Time to get out those short shorts and hit the pavement with Impala Rollerskates' brand new designs.
How much do you wish the weather would warm up right now? Pretty sure you've had your turn winter, see you in 2019. Now that we can see summer creeping up, with the days getting a bit longer and nicer, it's time to start filling your wardrobe for the sunnier times, and Impala Rollerskates has got your back, yet again.
The Melbourne brand has just announced that they'll be adding three sleek new colours to their bustling range of skates including a creamy pink, a trippy holographic and a Princely purple. Keeping up with the companies commitment to cruelty-free products, the new skates are vegan and PETA approved, so you won't have a care in the world when you're cruising the boardwalk.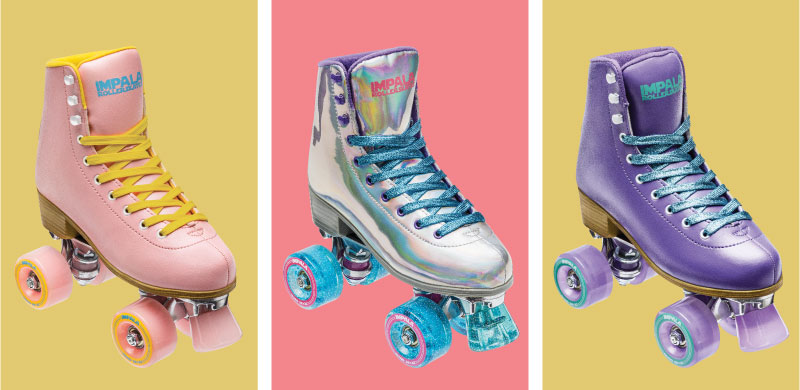 The Impala Rollerskates Summer 2018 range is available online right now. So head over to their website and get rolling.