Presented by Tommy Hilfiger. The third Tommy Jeans capsule has just dropped in Australia, a collection that embraces street culture and 90s inspired designs. Visit a Tommy Hilfiger store, The Universal Store or The Iconic to snag a piece of the collection.
What were you doing at 17 years of age?
While most spend their tumultuous teenage years drinking cheap booze in parks and swearing at their parents, Otis Pavlovic has already carved a name for himself as a promising onstage talent in Sydney. While he's flexed his acting skills for Bell Shakespeare and Sydney Theatre Company, he's also expanded into television with Deep Water and The Code, had a stint in modelling and is looking to further pursue his music career in 2017.
It's clear that Otis has a lot on his plate, and his youthful enthusiasm is nothing short of inspiring. Still, he's keeping all doors open when it comes to post-graduation careers, showing that the sky really is the limit when it comes to Otis. We spoke to the flourishing teenager about his acting career thus far, getting into character and his future ambitions: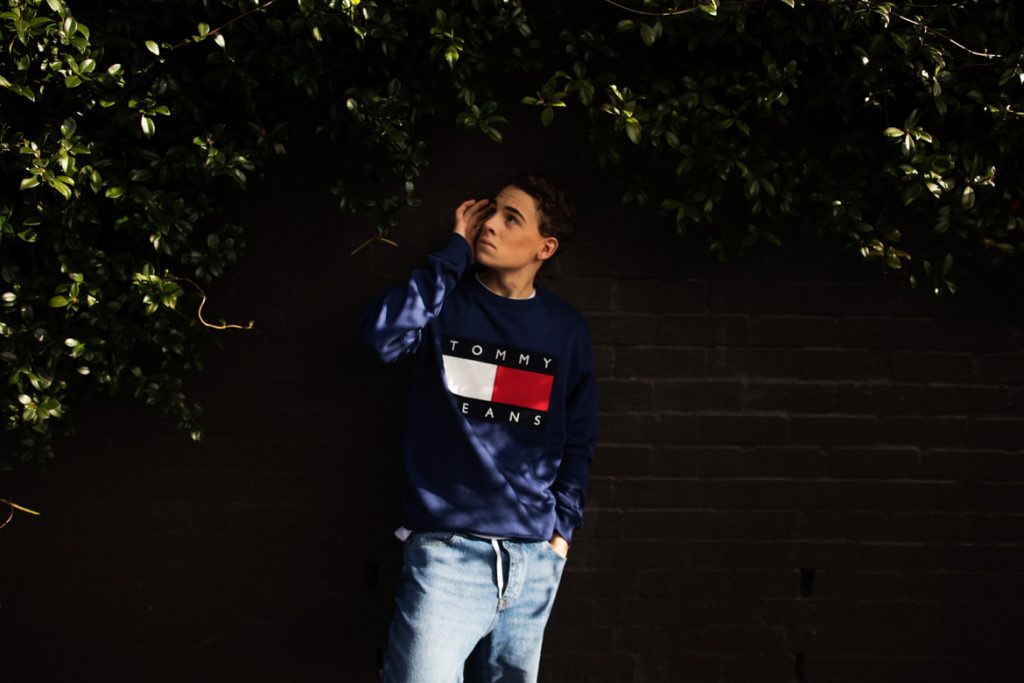 How did you first get into acting, and when did you start to take it seriously as a career rather than a hobby?
I was around 11 years old when I first joined my acting agency T&E Management. I was keen to buy a horse and Mum told me if I wanted one, I had to earn the money myself. Soon after I joined, I went for my first audition for the world premiere musical, An Officer and a Gentleman.
I scored a pretty good role for my first production and I guess it all started from there. Because I'm still at school and still pretty young, I haven't really ever taken it too seriously as a career. I have a laid back approach to the whole thing as I'm not currently sure if it's what I want to do when I leave school.
What are some of your pre-show rituals before hitting the stage?
Normally I'll warm up with the cast and then I'll go back to the dressing room and just hang around till I get the call up to stage. I just take a few deep breaths before I go on and try get into character as much as I can.
Describe to us the different feelings between acting onstage in front of a live audience, and in front of cameras? Which do you prefer?
Acting in front of a camera and acting in front of a live audience are two completely different things. TV has so much stop and start to it which can be good at times, because you get breaks and stuff, but I find it a little bit hard to stay in character. Theatre can be the same if you don't have a large role, but if you're on stage a lot it is really easy to just get into character and roll through the play until the end.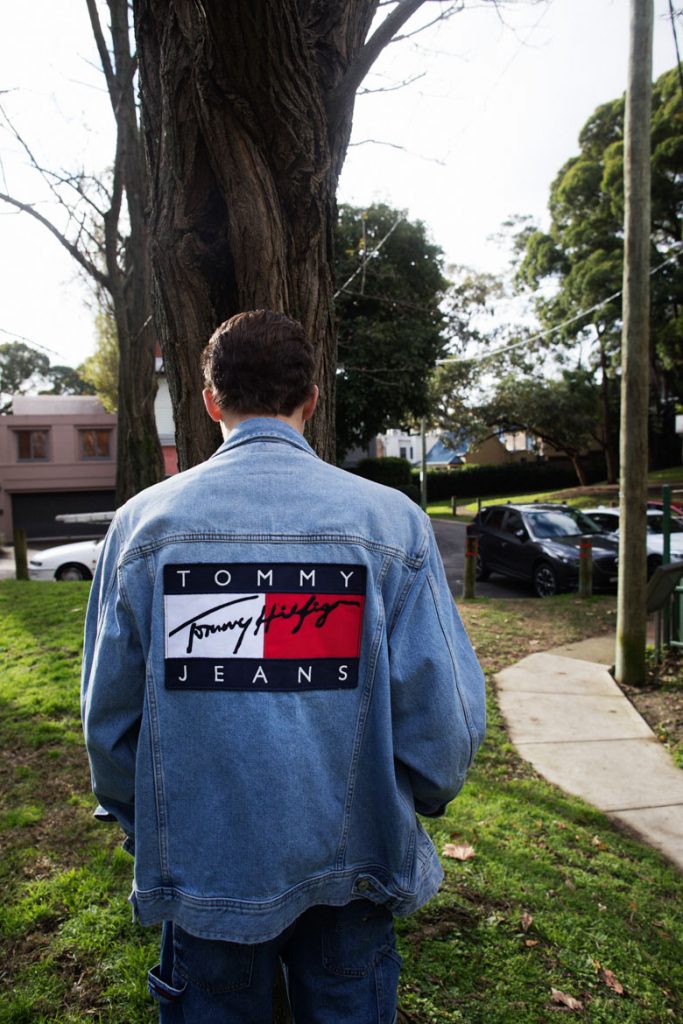 What are some of the methods you use to get into character? What's the hardest character you've had to portray?
I don't have any particular methods to get into character, I normally just try relate each scene to a realistic situation in my life, and then I'll transfer the emotions from that and put them into the shoes of the character. I would say Storm Boy for the STC was a pretty challenging role because I was on stage for nearly the whole play, or The Winter's Tale for Bell Shakespeare.
What do you like watching on television? Any reality television guilty pleasures that you like to binge on like My Kitchen Rules?
I don't watch too much TV, but when I do I watch like Masterchef and The Voice with Mum and Dad. I watch Netflix and stuff quite a bit, I'm really into the series Peaky Blinders, it's really sick.
Your sister is also making a mark on the modelling world at the moment. Do you guys have a competitive relationship? Any plans to pursue modelling further in the future?
Jeet and I are heaps close, and we are both really supportive of each other's achievements. The work I do and the work she does is pretty different as well, so I guess we can't be too competitive. I haven't thought into modelling too deeply, I'll just see how that pans out I guess. It's not something I think about doing a lot of, but along the way – depending on the jobs and stuff – it would be cool.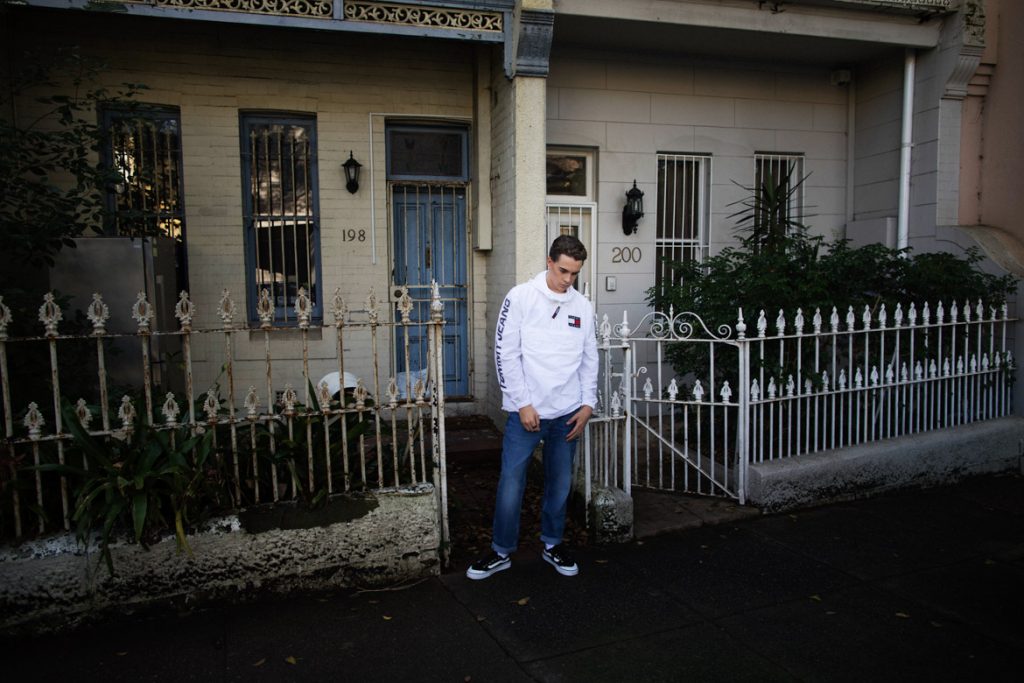 You're also quite talented in the music department. Do you use music as a distraction from acting, or do you think the two compliment each other?
Music is probably my main hobby I can sit in my room for hours and just play and write. I guess the two could compliment each other if I ever got a role where I had to perform or something, but I'm not really keen on the whole musical theatre stuff anymore.
What's a song or artist that sums up your life at the moment?
I'm really into 'Better Days' by Graham Nash at the moment, it's sick.
What's on the cards for Otis for the rest of 2017?
This year I've been recording some of my original music, so I'm going to stick with that and push it on throughout the year.
The third Tommy Jeans capsule has just dropped in Australia, a collection that embraces street culture and 90s inspired designs. Visit a Tommy Hilfiger store, The Universal Store or The Iconic to snag a piece of the collection.