Sporting giants Reebok have just unveiled some bright iterations of their timeless (and aptly named) Classic sneaker, and they've also linked up with Sydney's own Martina Martian as part of the 'Bandana' pack.
Comprised of head-turning red and blue sneakers plus a more versatile all-black option, the pack compliments the tonal sneakers with subtle bandana detailing on the lining and inner. Along with the trio of sneakers, Reebok have recruited Martina to produce three artworks inspired by each shoe, where she's employed her trademark use of summer colours and 80s shapes.
While she's long drawn her favourite sneakers for fun, this is the first time Martina has officially collaborated with a sneaker brand – a huge accolade for the blossoming creative, who also counts the likes of ASOS and Doughnut Time as collaborators. We spoke to Martina about her latest Reebok creations – see her artworks below, and cop the 'Bandana' pack now via Hype DC:

Congrats on your new collaboration with Reebok. How did they get in touch, and what were your initial reactions?
I'd been in contact with Reebok's people for a while, and we were having coffee when they pitched this idea to collaborate on some artworks. I've always been a huge fan of Reebok, so naturally I was really excited!
You're no stranger to creating sneaker-centric art. How did it differ this time being officially involved with a company as large as Reebok?
It was definitely way more exciting to be drawing sneakers for the actual brand who made them, rather than just for my bedroom wall. I also just loved drawing inspiration from a brand new, exciting sneaker pack, rather than a pre-existing one.
You've focused on Reebok's 'Bandana' collection this time around. Tell us about how you interwove the sneaker concept with your own ideas?
I love the busy, clustered nature of traditional Bandana prints. After seeing the bold blue and red colour ways of the Bandana pack I knew I wanted to work them in somehow. What resulted was my own busy, dense patterns inspired by those bright colours.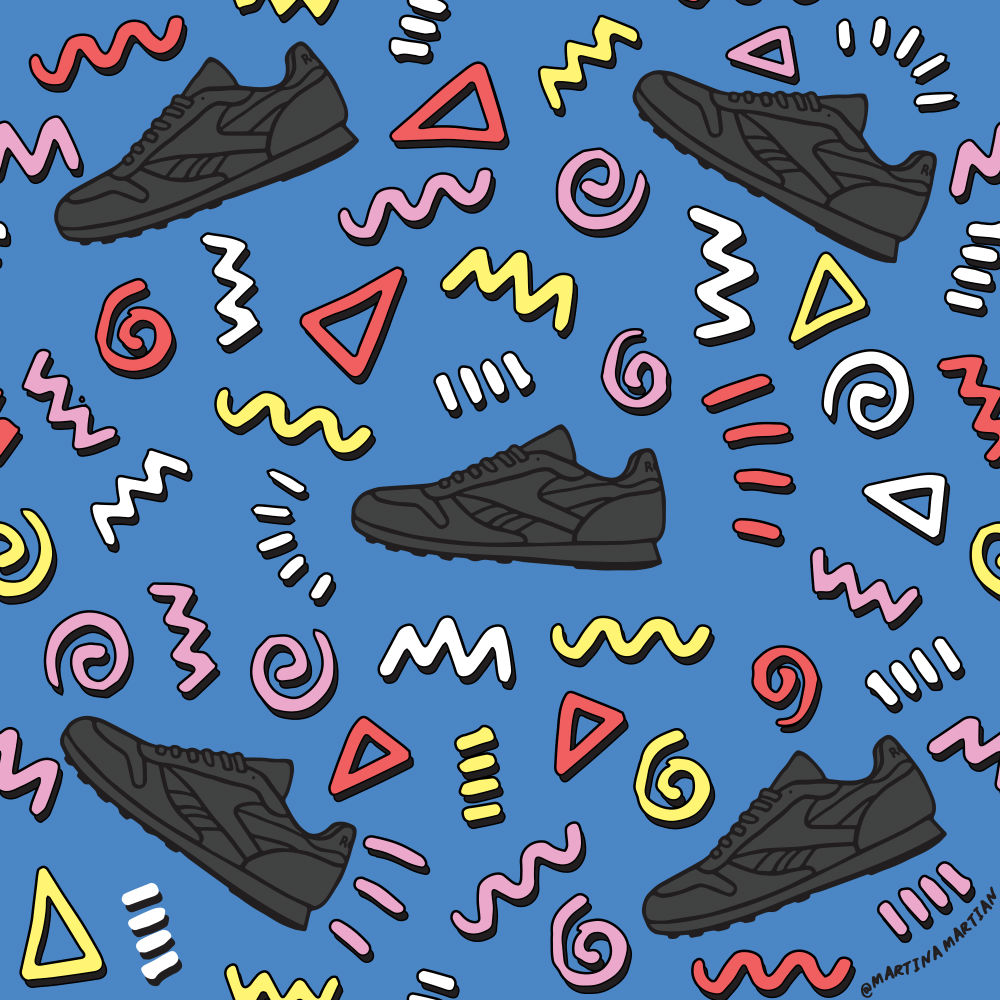 Is there anyone in the history of the world who looks cooler than 2Pac in a bandana?
Phil Fresh looks pretty damn cute in one!
The artwork you've created use your trademark aesthetic, including lively colours and throwback graphics. What are the sort of feelings or memories you're looking to evoke when people experience your art?
Whether it's how I dress or what I'm drawing, I'm always looking to earlier decades inspiration whilst still staying fresh and current. I want people to feel energised and excited by the bright colours in my work, mixed with a sense of nostalgia.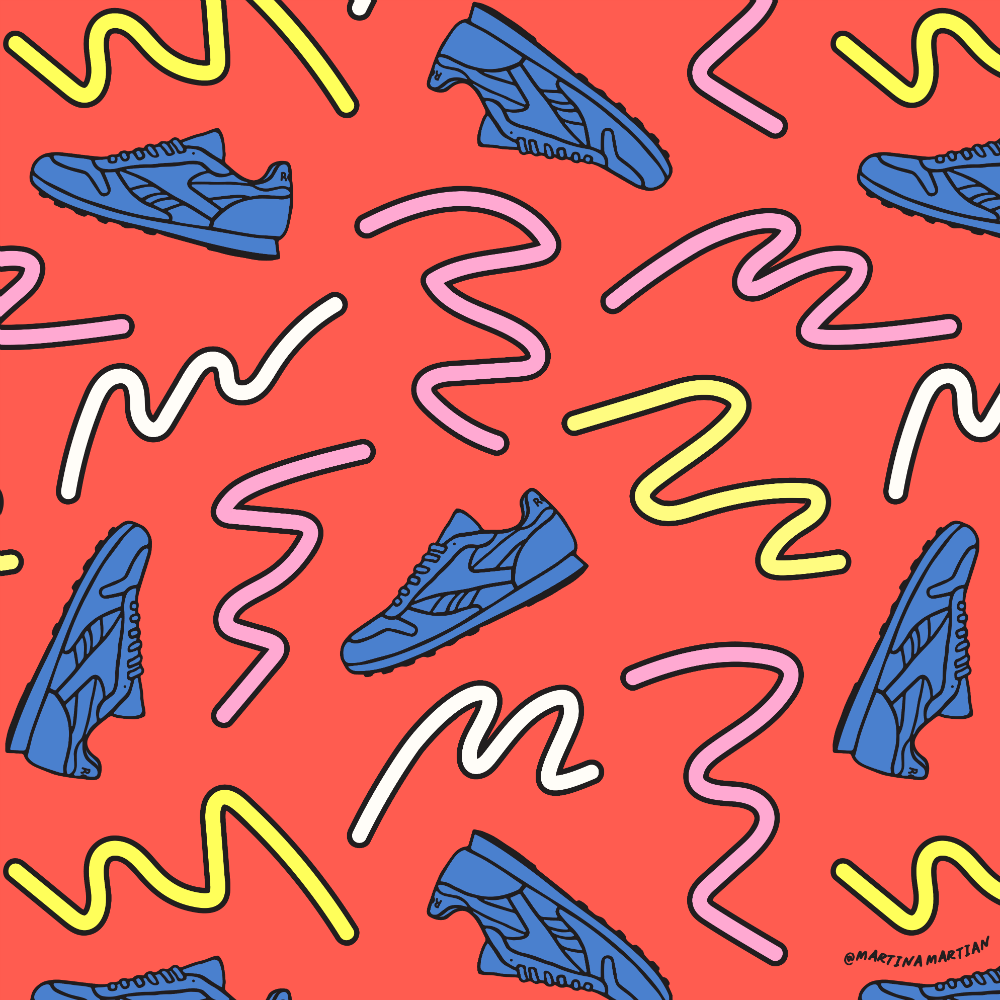 We're assuming that your next goal is to actually design your own

Martina

Martian sneakers. Would you place your art on an existing sneaker, or create a whole new model yourself? What would they look like?
Hell yeah, that's the plan! Initially I'd like to apply my own bright colours and patterns to a classic sneaker silhouette from the 80's – the golden era of sneaker design in my opinion. One day I'll be making my own kick-ass design though, definitely.
You also recently collaborated with Doughnut Time – sneakers, donuts, what other areas would you like to branch out into?
Wherever the wind takes me, honestly. But as more and more companies reach out to collaborate, I've started to really prioritise projects with a fashion and/or pro-women focus.
What's on the cards for

Martina

Martian in 2017?
More sneaker related things! Bigger and better projects! And no sleep, apparently.