While social media and eBay may now be the primary hubs of activity in the buying, selling and trading of sneakers, there's still plenty of chances to do it in real life – and one of the country's biggest events is hitting Sydney this Sunday.
Since beginning four years ago, Sydney Swap Meet has grown exponentially alongside the integration of sneakers and sportswear into wider style circles. It's been a chance for sneaker collectors and enthusiasts from all around the country to congregate, sell off some pairs which don't get enough love, and pick up their most desired grails for a solid price. Come 2017, Sydney Swap Meet has migrated to Commune at Waterloo for their biggest event yet, hitting this Sunday with a plethora of stalls selling new and pre-loved goods.
Ahead of the event, we caught up with organiser Jeff Thompson to talk about the growth of the event, the current state of the sneaker economy, and the best dressed Sydneysiders right now. Read below, and catch Mr. Thompson and co. at Commune from 11:00am this Sunday. Facebook event details here:

In just a few days, you'll be holding the fourth Sydney Swap Meet event. How has the event grown over the years, and what are the major changes since you started?
The event has grown in many ways. From less than 200 people in a small Surry Hills alley, to thousands walking through the last two years. We went from mainly collectors to adding local brands, designers and artists, making it a good reflection of Sydney's scene. Between the first and the second event, the major change was Facebook, Instagram and the sheer growth of the culture from a pocket of guys on a forum.
Aside from some of Australia's biggest collectors selling off their coveted pairs, what else will be going down this Sunday in terms of stalls and products?
We have quite a few new locals on board this year. 99StarCount, Rat Life, Motley Street, Humble Home Clothing, Fraxcion and Ruler Wurc to name a few. Plus, the staples Saintside and Halfsleeve. Jason Markk are coming down with a complimentary (free) sneaker cleaning service and new goods for sale for the first time in Australia, which we are stoked about. Puma have their exclusive Swap Meet freebie. The day is jam packed with goodness.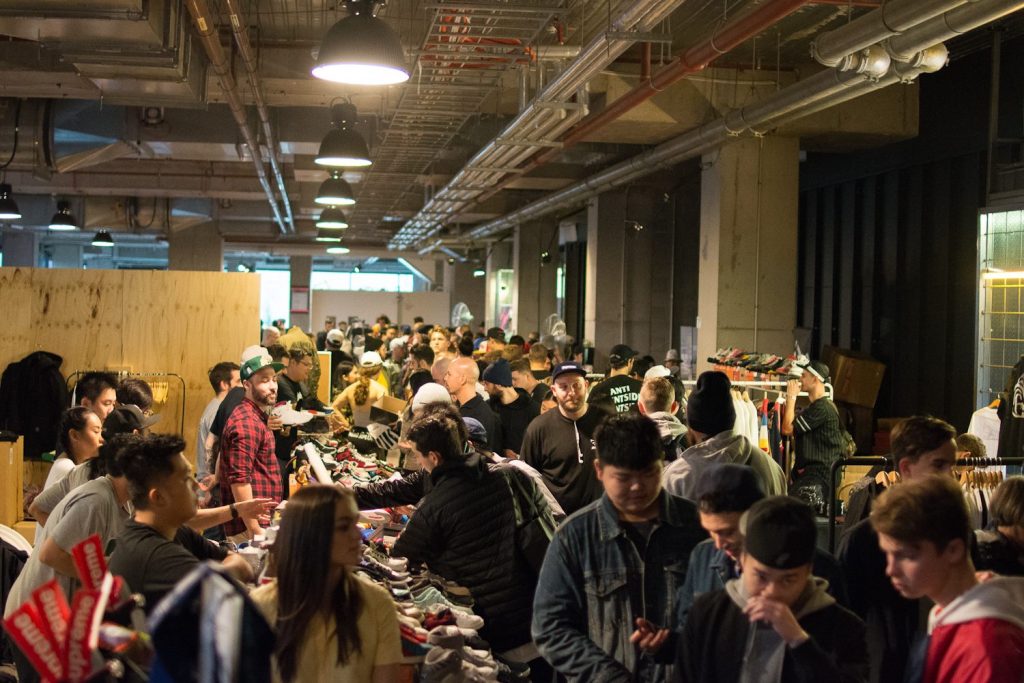 Obviously the online realm and social media is playing a much larger role in the sneaker trade than when you started. What impact does that have when co-ordinating an event of this size?
The online realm doesn't have much impact in regards to co-ordinating the meet. It does help the event though, through what the online realm doesn't have – it's missing human and physical interaction. People still like picking something up, looking at it and a bit of banter here and there. Seeing outfits in real life, and most importantly, flexing and breaking necks.
Australia, and in particular Sydney, has been dominated by Nike TN hype at the moment. What do you predict to be the next sneaker to fetch sky-high resell prices?
We've just seen the next hype with Off White x Nike. The next, next hype might be too early to predict.
Sydney and Melbourne have seen a handful of resell stores open in the past few months focusing on hyped brands. What are your thoughts on this, and do you think it's a sustainable business model?
Sometimes resellers are necessary. When there's not enough proddy to go around, resellers give you the second chance. I'm not a fan when it's reselling for ridiculous prices, it has to be fair pricing. Sustainable in Australia? Probably not, unless you have good connections.
In your opinion, who are the five best dressed people in Sydney?
Haha, I might be 'out of touch' here. I'm not that up on the cool kids on Instagram and Fitted. I struggled here, but I think I've come up good: @Instakrill, @LianaDelCray, @TeriyakiMami, @Hongsta_Gram, @MelanieDylanKim.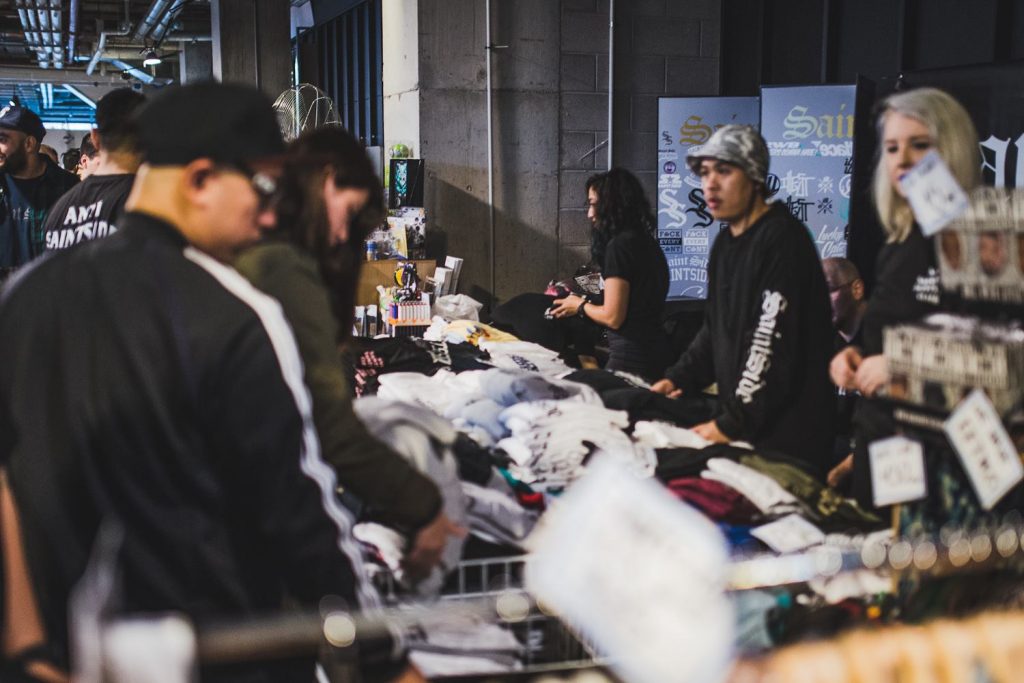 High-fashion brands have been taking inspiration more unorthodox sneakers for their own expensive creations. When does something stop being fashionably ugly and start becoming a meme?
That's tough. I suppose when you'd rather buy Skechers over said ugly fashion shoe.
Any final words for people on the fence about heading down this Sunday?
Lots of free stuff just for rocking up, and prizes to give away! Register online here to win. Most importantly: Good people, good times and bargains.